* Please note that while this speaker's specific speaking fee falls within the range posted above (for Continental U.S. based events), fees are subject to change. For current fee information or international event fees (which are generally 50-75% more than U.S based event fees), please contact us.
Top25 Speaker Voting

Patty Wooten needs 5 vote(s) to make it into the Top 25 speakers on Speaking.com!
Speaker Booking Tip
"Tip: speakers bureaus can provide: speaker fee negotiation, insurance, smooth logistics and value add-ons such as extra sessions. "
For Event Planners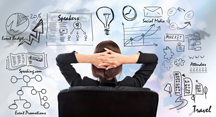 • Keynote Speaker Booking Toolkit.
• Booking a Celebrity Speaker.
• How to Find and Book the Right Speaker.
• Google+ Event Planning Forum.
• Tips for International Clients Booking U.S. Based Speakers.
Similar Speakers
Connie Merritt

A leading authority on stress and success management, Connie Merritt, RN, BSN, PHN has taught millions of people to prioritize their lives, say "no" nicely,…

Kristin Baird

Kristin Baird is that rare type of healthcare expert who not only has all the knowledge of an expert speaker, consultant and researcher but who…

Donna Cardillo

Known as "The Inspirational Nurse," RN, Donna Cardillo travels the world helping women and health care professionals gain the respect and recognition they deserve while…

Working with your speakers bureau has been a pleasure. Everyone on your team was extremely responsive and informative, and really helped us to customize our event. I will be sure to reach out to your agency again in the future with any speaker needs that I may have.
The Advisory Board Company
About SPEAKING.com
Established in 1994, we are exclusive agents for some of the world's leading experts, celebrities and professional speakers.
We offer event planners a fully staffed speaker logistics planning team, plus a personal SPEAKING.com Account Executive – a knowledgeable and trustworthy partner. We guarantee your satisfaction with your speaker and a smooth booking process.
Contact us today to book your favorite speaker.

"Extremely pleasant to work with; great presenter. Appreciate that she tailored to our audience."
Kristin Brand, Life Link III (Event booked by Speakers Platform)

"This was our first year adding the breakout sessions to our agenda for the conference. As expected you were a big hit...."
Trish Tworek, Manager, Buffalo General Hospital (Event booked by Speakers Platform)

"We have only just recovered from sore ribs from laughing so hard during your presentation of "Jest for the Health of It. You were SOOOOOO funny! We loved the fun toys and learning how to laugh at ourselves. I′m proud to say that 100% of the attendees rated you "Excellent" as a presenter! That′s a history-making event."
Kathy Floyd, Women′s Health Resource Center of McCuistion Medical Center, Paris, TX

"You not only ended the day on a decidedly "up" note for us, but you imparted valuable and useful information to those of us who work in the highly charged and stressful field of providing counseling and assistance to Medicare beneficiaries. Your knack for taking serious subjects such as hoping and coping humor and making them relevant to all of us was highly commendable. You helped us see both the humor and the hope in all that we do."
Michael Shuchter, California Department of Aging

"You were the perfect keynote for our conference, ′Laughter is the Sound of Healing.′ You addressed the importance of laughter in the healing process and spoke about the historical perspective of humor. The attendees commented that they could feel your enthusiasm for your work and really enjoyed your humor and warmth. Your presence helped to make our conference a huge success. And, we laughed a lot, thank you for that too."
Judy Pasternak, Conference Co-Chair, Mental Health Association, Buffalo, NY

"Fantastic! You helped me remember why I went into this job and how to stay with it."
K. Jackson, Oncology nurse, St. Mary′s Hospital, San Francisco, CA

"Excellent presentation. Good balance of sessions, activities, information and funny business."
P. Carlin - Pediatric Nurse, Children′s Hospital, Dallas, TX

"Outstanding - energetic presentation. What a ham! –– plus delivered an important message."
D. Rhodes, Stanford University Hospital, Palo Alto, CA

"Patty is a warm, loving, compassionate person, which enhances her humor."
J. Waverly, Nursing Instructor, St. Anselm′s College, Manchester, NH

"Haven′t laughed this much since I was four."
D. Grover, Oncology Nurse, Swedish Hospital, Seattle, WA

"The most inspirational and satisfying workshop I have ever attended, and the most worthwhile."
L. Draper, Methodist College, Omaha, NE

"Energized, caring, excellent communicator. Should be commended for her diligence and warm disposition."
S. Kranjic, Nurse Educator, Veteran′s Medical Center, Nashville, TN
PROFESSIONAL SURVIVAL - YOU CAN LAUGH OR YOU CAN CRY!
Health care reform has created drastic changes in the delivery of health care. Workloads have increased and resources have diminished. Tensions are high, morale is low. An ability to laugh and apply a humorous perspective will help you remain flexible, creative and responsive to change. Learn how humor can help you cope with the crisis. Understanding what makes you laugh will help you develop a self care program incorporating a variety of amusing modalities. This presentation will help you develop an awareness of your own unique sense of humor and help you use it to protect you from the harmful effects of stress.

Objectives and Topical Outline:

Define what humor is, isn′t and should be
Discuss laughter research related to psychology and physiology
Develop ticklish tactics to cope with stress and change
Hoping, Coping and Gallows Humor
Perceptual qualities of stress and physiological response
Humor resources to expand perspective on stressful situations
Humorous techniques to respond in stressful situations

FINDING COMEDY IN CHAOS? YOU CAN′T BE SERIOUS.
Are you feeling tense, overwhelmed or exhausted from the chaos and demands of your job? An ability to laugh and apply a humorous perspective will help you remain flexible, creative and responsive to change. Learn how humor can help you cope with the crisis and manage the moment. Understanding what makes you laugh will help you develop a self care program incorporating a variety of amusing modalities. This presentation will help you develop an awareness of your own unique sense of humor.

Objectives:

Understand the Humor-Laughter-Mirth continuum
Discuss laughter research related to psychology and physiology
Explain the health benefits of laughter.
Identify skills to find humor in any moment

CHOOSING THE AMUSING - THERAPEUTIC HUMOR TECHNIQUES
Laughter can be a therapeutic activity for patients. There are many techniques to elicit laughter. This session will provide practical ideas for building a humor program in the clinical setting. We will explore styles of: verbal humor, physical comedy, magic, puppetry and the use of props and sight gags. Creation of humor baskets, comedy carts, and clown visitation programs will be explored. Guidelines for assessing audience receptivity and for using humor appropriately will be suggested.

Objectives:

List 5 techniques that may be effective in eliciting laughter with hospitalized patients.
Define guidelines for using humor appropriately.
Demonstrate magic, sight-gags, physical comedy, joke-telling
How to create humor rooms & baskets, comedy carts, clown visitation programs.

CAN YOU MANAGE TO LAUGH? – HUMOR SKILLS FOR LEADERS
Health care reform has created drastic changes in the delivery of care. A successful leader must be flexible, creative and dynamic. Workloads have increased and resources have diminished. Tensions are high, morale is low. Developing and using a sense of humor is one communication tool to enhance leader effectiveness. When used appropriately humor inspires vision, facilitates cooperation and resolves conflict. Laughing together creates a sense of community and lifts morale which can in turn improve customer satisfaction and impact the bottom line.

Objectives:

Define benefits of incorporating humor into your management style
Discuss how humor and laughter can help us manage stress
List resources for obtaining humor relating to health and nursing
Clarify how humor can enhance motivation, morale and productivity.

COMPASSIONATE LAUGHTER - CONNECTING HEART TO HEART WITH HUMOR
Compassionate caregivers radiate a loving energy and connect to others with an open heart and a joyful spirit. Sharing laughter can increase this intimacy and communion. Humor can also provide a detached perspective that will protect the caregiver from feeling overwhelmed by the pain and suffering they witness. Learn how the "laughing spirit" can enhance the healing partnership.

Objectives:

Describe how humor can be an expression of care and understanding.
Discuss the difference between Hoping humor and Coping humor.
Explain the function and side effects of gallows humor.
List 5 ways to insure humor expresses your compassion

LAUGHTER′S THE BEST MEDICINE - SCIENTIFIC RESEARCH PROVES IT!
For thousands of years, the human race has extolled the health-enhancing benefits of laughter. Current research in the areas of psychology, physiology, and psychoneuroimmunology is defining the specific changes effected by the experience of mirthful laughter. Laughter can be a therapeutic tool to support a patient′s recovery from illness or to protect the caregiver from the harmful effects of stress.

Objectives:

Define psychoneuroimmunology and explain the effect of emotion on immune function.
Discuss laughter research studies and identify the link between mirthful laughter and health.
List 5 physiological changes occurring with laughter.

HEART, HUMOR AND HEALING – HUMOR'S HEALING POTENTIAL
Chronic illness is serious. Treatment options may be frightening. Adjusting to treatment and side effects can be frustrating. Our ability to maintain a "light hearted" attitude and a willingness to laugh can help us cope with these changes. Humor has therapeutic value. It provides a comic relief for the tension that develops during illness and recovery. Mirthful laughter can stimulate the immune system and offset the harmful effects of stress. Humor creates joyfilled connections with family, friends and caregivers.

This presentation will help you to develop an awareness of your own unique sense of humor, discover humor skills to help you cope with change and provide many opportunities to laugh. If you are humor impaired, suffer from terminal seriousness, or just need a humor booster; this presentation has jest what you need.

Objectives:

Identify what humor is, isn′t and should be.
Discuss psychological research exploring the effect of humor on negative emotions.
Describe techniques for developing a better sense of humor

MAKE ′EM LAUGH - DEVELOPING YOUR COMIC POTENTIAL
Do you want to be funnier, but just don′t know how? Whether you work in healthcare, business, education, or other areas of human service, your ability to stimulate laughter can enhance your rapport, enliven your communication, and increase your professional effectiveness. Even if you are humor impaired, you can learn new skills to increase your comic potential.

Objectives:

Understand gender, generation, culture and status difference in humor preference
Discuss the physical, verbal and visual comedy techniques
Explain the importance of rapport and reality referenced humor

LAUGHTER AND LEARNING - TICKLE WHILE YOU TEACH
Your ability to "make ′em laugh" will increase your effectiveness in the classroom. Humor and laughter have been shown to increase both attention and retention. Do you want to be funnier, but just don′t know how? Learn techniques to enliven your classroom with laughter. Even if you are humor impaired, you can learn new skills to increase your comic potential.

Objectives:

Understand how to integrate humor into any subject you are teaching
Discuss the physical, verbal and visual comedy techniques
Explain the importance of rapport and reality referenced humor

PUTTING FUN TO WORK - HUMOR SKILLS TO ENHANCE PROFESSIONAL PERFORMANCE
Having fun together can be a powerful team building strategy. Laughter is instantaneous and brief, yet its effects can be positive and lasting. Properly used, humor can help resolve conflicts, open communications, relieve tensions and promote teamwork. Research has also proved that humor and laughter enhance creative problem solving and increase productivity. In this interactive worship participants will learn about the team building power of humor, laughter and play. Through the use of cooperative games, group exercises and creative skit performances, participants will experience the effectiveness of positive playfulness to build stronger teams.

Objectives:

Define benefits of incorporating humor into your work style
Discuss how humor and laughter can help us manage stress
Describe techniques for developing a better sense of humor