* Please note that while this speaker's specific speaking fee falls within the range posted above (for Continental U.S. based events), fees are subject to change. For current fee information or international event fees (which are generally 50-75% more than U.S based event fees), please contact us.
Top25 Speaker Voting

Patrick Lencioni needs 6 vote(s) to make it into the Top 25 speakers on Speaking.com!
Speaker Booking Tip
"Tip: some speakers might provide one of their popular book titles as a free gift to your audience. "
For Event Planners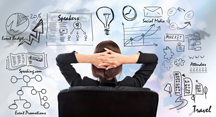 • Keynote Speaker Booking Toolkit.
• Booking a Celebrity Speaker.
• How to Find and Book the Right Speaker.
• Google+ Event Planning Forum.
• Tips for International Clients Booking U.S. Based Speakers.
Similar Speakers
Ken Blanchard

The One Minute Manager, Ken Blanchard's bestselling book (co-authored with Spencer Johnson), has sold over 13 million copies and still regularly features on bestseller lists.…

John Sculley

Since the 1960s, visionary and business legend John Sculley has seen possibilities before they became obvious. The former CEO of Pepsi-Cola and Apple continues to…

John Mackey

Co-founder and co-CEO of Whole Foods Market, John Mackey has overseen the growth of his company from a single store in Austin Texas to a…

Working with your speakers bureau has been a pleasure. Everyone on your team was extremely responsive and informative, and really helped us to customize our event. I will be sure to reach out to your agency again in the future with any speaker needs that I may have.
The Advisory Board Company
About SPEAKING.com
Established in 1994, we are exclusive agents for some of the world's leading experts, celebrities and professional speakers.
We offer event planners a fully staffed speaker logistics planning team, plus a personal SPEAKING.com Account Executive – a knowledgeable and trustworthy partner. We guarantee your satisfaction with your speaker and a smooth booking process.
Contact us today to book your favorite speaker.

"What a huge home run! Pat Lencioni′s presentation at our MIT Birthing of Giants program was simply outstanding – he received one of the highest ratings ever."
Brien Biondi, CEO, Young Entrepreneurs′ Organization

"Patrick′s presentation really addressed the core issues of our high-level audience. As one audience member succinctly remarked: ′Great speaker! Entertaining, insightful, fresh view on leadership.′"
Lisa Napolitano, President and CEO, Strategic Account Management Association

"I can quite honestly say that Pat was one of the most enjoyable speakers we′ve had the privilege of hearing at Avnet. He entertained us, he inspired us, and he gave us invaluable insight into ourselves and the way we approach our business."
Roy Vallee, Chairman and CEO, Avnet, Inc.

"Pat′s presentation spoke directly to the issues that the company is currently facing. His humor, wit and easy-going style engaged the audience, while providing insightful and extremely useful advice."
Mitchell W. Becker, COO, AMEC Construction Management, Inc.

"Pat′s presentation and interactive work with the delegates was a high point of the Symposium and a great close to what was rated the best AceTech event ever."
Phil Dubois, Chairman, Academy for Technology CEOs

"Thanks for another high energy presentation. It was right on the mark! Our folks are still talking about it."
Keith J. Lindenburg, Executive Vice President and General Manager of Eastern Region, The Weber Group

"Pat understands the challenges which we, as venture capitalists, have in trying to find great management teams. He was able to put into perspective the issues we face at any given time."
Jack Baron, General Partner, Chase Capital Partners
Getting Naked: A Business Fable About Shedding The Three Fears That Sabotage Client Loyalty
"Lencioni′s message on vulnerability really hits home. I can′t imagine a service provider who wouldn′t benefit greatly from the lessons in this insightful book."
—Tony Bingham, president and CEO, American Society for Training & Development (ASTD)

"I couldn′t put it down. Another page-turner with a quietly powerful message from Lencioni."
—Mike Faith, president and CEO, Headsets.com, Inc.

"Put your feet up, check your ego at the door, and read Getting Naked. It′s such an enjoyable read, you may finish the book in one sitting, but you will remember its message forever."
—Ken Blanchard, coauthor of The One Minute Manager® and Helping People Win at Work
Order Here




The Three Signs of a Miserable Job: A Fable for Managers (And Their Employees)


When his employees were all seated, the new manager began. Deciding not to be clever or subtle, Brian got right to the point. "Show of hands. How many of you like your jobs?" Nothing.

People just looked at one another as though Brian had asked the question in Russian.

Okay, let me be clearer," he smiled. "How many people here get excited about coming to work? How many of you are in a good mood when you're driving here every day?"

Brian might as well have asked them if they liked being beaten with a stick. No one raised their hand. A few of them actually laughed out loud.

In this, his sixth and most anticipated fable, New York Times best-selling author Patrick Lencioni takes on his most universal and human topic to date: the misery at work. In doing so, Lencioni presents a revolutionary yet simple model for making any job more rewarding and fulfilling.

Lencioni tells the unforgettable story of Brian Bailey, an abruptly retired executive searching for meaning in his career and his life. Through a series of twists and turns that take him from the executive suite of a well-respected company to the ski slopes of Lake Tahoe to the drive-thru window of a fast-food restaurant, Brian discovers the three universal causes of anguish and frustration at work, and the keys to overcoming them. Whether he's trying to convince an investment banker that job satisfaction matters, or motivating a pizza delivery driver to be friendlier to customers, Brian is forced toconfront aspects of himself, and others, that make job misery a painful reality in so many organizations.

Whether you're an executive looking to establish a cultural competitive advantage, a manager trying to engage and motivate your people, or an employee searching for fulfillment in your work, The Three Signs of a Miserable Job will provide you with immediate relief—and hope.
The Five Dysfunctions of a Team: A Leadership Fable


In The Five Dysfunctions of a Team Patrick Lencioni once again offers a leadership fable that is as enthralling and instructive as his first two best-selling books, The Five Temptations of a CEO and The Four Obsessions of an Extraordinary Executive. This time, he turns his keen intellect and storytelling power to the fascinating, complex world of teams.

Kathryn Petersen, Decision Tech′s CEO, faces the ultimate leadership crisis: Uniting a team in such disarray that it threatens to bring down the entire company. Will she succeed? Will she be fired? Will the company fail? Lencioni′s utterly gripping tale serves as a timeless reminder that leadership requires as much courage as it does insight.

Throughout the story, Lencioni reveals the five dysfunctions which go to the very heart of why teams even the best ones-often struggle. He outlines a powerful model and actionable steps that can be used to overcome these common hurdles and build a cohesive, effective team. Just as with his other books, Lencioni has written a compelling fable with a powerful yet deceptively simple message for all those who strive to be exceptional team leaders.
Death by Meeting: A Leadership Fable About Solving the Most Painful Problem in Business


Casey McDaniel had never been so nervous in his life.

In just ten minutes, The Meeting, as it would forever be known, would begin. Casey had every reason to believe that his performance over the next two hours would determine the fate of his career, his financial future, and the company he had built from scratch.

"How could my life have unraveled so quickly?" he wondered.

In his latest page-turning work of business fiction, best-selling author Patrick Lencioni provides readers with another powerful and thought-provoking book, this one centered around a cure for the most painful yet underestimated problem of modern business: bad meetings. And what he suggests is both simple and revolutionary.

Casey McDaniel, the founder and CEO of Yip Software, is in the midst of a problem he created, but one he doesn't know how to solve. And he doesn't know where or who to turn to for advice. His staff can't help him; they're as dumbfounded as he is by their tortuous meetings.

Then an unlikely advisor, Will Peterson, enters Casey's world. When he proposes an unconventional, even radical, approach to solving the meeting problem, Casey is just desperate enough to listen.

As in his other books, Lencioni provides a framework for his groundbreaking model, and makes it applicable to the real world. Death by Meeting is nothing short of a blueprint for leaders who want to eliminate waste and frustration among their teams, and create environments of engagement and passion.
The Untapped Advantage of Organizational Health
Addressing the model in his latest book, The Advantage, , Pat makes the overwhelming case that organizational health "will surpass all other disciplines in business as the greatest opportunity for improvement and competitive advantage." While too many leaders are still limiting their search for advantage to conventional and largely exhausted areas like marketing, strategy and technology, Pat claims there is an untapped gold mine sitting right beneath them. Instead of trying to become smarter, he asserts that leaders and organizations need to shift their focus to becoming healthier, allowing them to tap into the more-than-sufficient intelligence and expertise they already have. He defines a healthy organization as one with minimal politics and confusion, high degrees of morale and productivity, and low turnover among good people. Drawing on his experience consulting to some of the world's leading teams and reaffirming many of the themes cultivated in his other best-sellers, Pat will reveal the four steps to achieving long-term success.
The Five Dysfunctions of a Team
According to Pat, teamwork remains the ultimate competitive advantage, both because it is so powerful and so rare. He makes the point that if you could get all the people in an organization rowing in the same direction, you could dominate any industry, in any market, against any competition, at any time. Based on his runaway best-seller, The Five Dysfunctions of a Team, , Pat uncovers the natural human tendencies that derail teams and lead to politics and confusion in so many organizations. Audience members will walk away with specific advice and practical tools for overcoming the dysfunctions and making their teams more functional and cohesive.
How to Keep Your Best People
In this talk, Pat addresses perhaps the most timeless and elusive topic related to work: job misery. Based on his book, , The Three Signs of a Miserable Job, Pat delivers a message that is as revolutionary as it is shockingly simple. He dismantles the root causes of frustration and anguish at work: anonymity, irrelevance and immeasurement. In doing so, he provides managers at all levels with actionable advice about how they can bring fulfillment and meaning to any job in any industry. Whether you're an executive looking to establish a sustainable competitive advantage around culture, a manager trying to engage and retain your people, or an employee who has almost given up on finding fulfillment in your work, this talk will prove immediately invaluable.
Getting Naked
Based on the principles in Getting Naked, Pat presents a counterintuitive approach to client service that yields uncommon levels of trust and loyalty. 'Naked Service,' as Pat calls it, provokes consultants and service providers to be completely transparent and vulnerable with clients and to avoid the three fears that ultimately sabotage client allegiance. Learn principles like 'enter the danger,' 'tell the kind truth,' and 'always consult instead of sell.' Whether you are an internal or external consultant, financial advisor or anyone else serving long-term clients—you will glean some powerful tools for overcoming the three fears, and establishing a fiercely loyal client base.

Patrick Lencioni: Introduction Speaking
"Successful companies like Southwest Airlines, they're not smarter than other companies, they don't have more PhDs, you know what they are, they are healthy," says Patrick Lencioni, outlining his thesis that organizational health is the most important factor in the success or otherwise of a company. He says, "If we have a healthy organization we can make decisions that certainly look a lot smarter and we can thrive."
Patrick Lencioni on the four disciplines of healthy organizations
MasterCard Leadership Forum: Patrick Lencioni on Team Excellence
Patrick Lencioni - Speech