* Please note that while this speaker's specific speaking fee falls within the range posted above (for Continental U.S. based events), fees are subject to change. For current fee information or international event fees (which are generally 50-75% more than U.S based event fees), please contact us.
Top25 Speaker Voting

Patch Adams needs 21 vote(s) to make it into the Top 25 speakers on Speaking.com!
Speaker Booking Tip
"Tip: some speakers might provide one of their popular book titles as a free gift to your audience. "
For Event Planners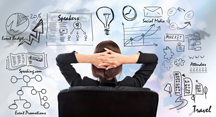 • Keynote Speaker Booking Toolkit.
• Booking a Celebrity Speaker.
• How to Find and Book the Right Speaker.
• Google+ Event Planning Forum.
• Tips for International Clients Booking U.S. Based Speakers.
Similar Speakers
Dr. James Sears

Truly one of the world's most recognized and trusted healthcare experts (his Emmy Award-winning informational talk show The Doctors is syndicated in twenty-two countries), Dr.…

Twyla Tharp

Twyla Tharp is an entrepreneur, manager, author, accomplished businesswoman and award-winning choreographer. She began working at only 8 years old, when she bagged and served…

John Larroquette

Emmy and Tony-award winning actor, John Larroquette uses his personal experience to educate the public on substance abuse and recovery. The iconic stage and television…

Our client rep was a pleasure to work with. He was well organized and kept me updated every step of the way. The level of professionalism and the quality of the materials received were excellent. I will be in touch for future speakers!
Mattel
About SPEAKING.com
Established in 1994, we are exclusive agents for some of the world's leading experts, celebrities and professional speakers.
We offer event planners a fully staffed speaker logistics planning team, plus a personal SPEAKING.com Account Executive – a knowledgeable and trustworthy partner. We guarantee your satisfaction with your speaker and a smooth booking process.
Contact us today to book your favorite speaker.

"It was great to have Patch with us at the conference. Everyone loved him and his views on life."
—RIZAL ABDULLAH, ICLIFF LEADERSHIP AND GOVERNANCE CENTER, MALAYSIA, DECEMBER 2013—
"It was awesome! Maravilloso! Hermoso!"
—AZADAH SHEYKHOLYA, DANZATERAPIA, MEXICO CITY, NOVEMBER 2013—
"All went well with Patch! It was a pleasure for me to work with you and to meet Patch. I´m thinking of having Patch again next year!"
—JUAN PABLO BETANCUR, TIMEOUT, COLOMBIA, OCTOBER 2013—
"I'm so grateful that Patch was able to attend and speak at the conference. It was a wonderful night and I'm so happy that this first integrative health conference was such a success. I'm so thankful that Patch was the keynote kickoff to my first conference."
—LAURIE ANGELL, MEDICINE BEYOND MEDICATION CONFERENCE, MICHIGAN, SEPTEMBER 2013—
"We were delighted with our time with Patch, and the delegates he presented to were rapt with attention and inspired. It was a very successful event from all aspects, and we greatly appreciate having Patch with us."
—LIZ, AUSTRALIAN TRADITIONAL MEDICINE SOCIETY, AUSTRALIA, APRIL 2013—
"Patch Adams extended himself in his free talk when he realized that all the people there were really with him and felt uplifted by his presentation. He was funny and emotive and charismatic. I got a lot of really good feed back from the attendees and staff about him."
—JULIE KLINE, HEALTH FREEDOM EXPO, LONG BEACH, MARCH 2013—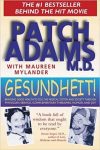 Gesundheit!: Bringing Good Health to You, the Medical System, and Society through Physician Service, Complementary Therapies, Humor, and Joy
The inspiring and hilarious story of Patch Adams's quest to bring free health care to the world and to transform the way doctors practice medicine. Gesundheit! tells the story of Patch Adams' lifetime quest to transform the health care system. It was popularly released as a film from Universal Pictures, starring Robin Williams.

House Calls: How We Can All Heal the World One Visit at a Time
Dr. Patch Adams knows the inner side of healing. House Calls is a reminder that some of the most important factors in healing are not high-tech marvels but ordinary factors such as love, compassion, friendship, and hope. This book will lighten anyone′s heart and assist him or her on a healing journey.
Living A Life of Joy
(1-4 hours)
Lecture or thee-four hour workshop using an hour of exercises, an hour of ideas on being happy and the remainder to explore the audacious idea of living happy. Patch discusses how to discover the incredible thrill of choosing to live everyday with joy. The focus of this lecture/workshop is life as a choice.
The Joy of Caring
(1-3 hours)
Lecture on the thrill of helping others. An inspirational talk with much dialogue to explore burnout prevention for caregivers. The focus of this lecture/workshop is the magic and power of care, not only in the patient's life but also in the caregiver's life.
Humor and Health
(1-3 hours)
Look at the relationship between humor and the health of the individual, community or society. Funny and inspirational. Patch discusses his 30+ years of clowning experience. When Patch and Susan are hired as a team, they teach the audience performance and perform a sweet stage clown show (15 minutes at the end).
What Is Your Love Strategy?
(1-3 hours)
Lecture on the importance of having a strategy for loving yourself, the planet and others. Patch provides insights into the need for such a strategy and also takes a close look at the conception of love and the theory of strategy. Patch offers his approach and helps the audience design, explore and implement their own love strategy.
Living In Community
(1 hour)
Lecture that introduces a healthy community life. Patch explores what constitutes a healthy community, how one is created, maintained and what the responsibilities are of it's members.
Medicine For Fun, Not Funds
(1-3 hours)
Lecture on the history, philosophy, and future of the Gesundheit Institute. It includes a deep dialogue with audience/participants. Patch introduces Gesundheit as an example of medicine for fun, not funds and helps the audience design, explore and implement their own dreams.
Gesundheit Institute: Patch Adams at TEDx Utrecht University
Patch Adams, physician, philosopher and clown extraordinaire lays out his unique philosophy of humor in healing. He explains how at a young age he wanted to take his own life in despair at the cruelty of the world but then had an epiphany, realizing that it was possible to create a revolution. "I decided to make a revolution and commit my life to loving," he explains.
Patch explains what is wrong with modern health care and how it can be changed through the application of love, joy and humor. Noting the alienation and depression so rife in society, he puts forward a revolutionary thesis: "I claim that depression is never an illness, it's a pharmaceutical company diagnosis; depression is a symptom of loneliness, but nobody would ever be able to sell a pill for loneliness. You cannot be depressed and have a friend floating in your head at the same time, that's how you know you have a friend."
Patch Adams Speech
Keynote Speech
Patch Adams on Wellness and Humour
Patch Adams: Living a Life of Joy