With more than 100 million albums sold, Olivia Newton-John is one of the best-selling musical artists in chart history as well as an influential humanitarian, breast cancer awareness advocate, and philanthropist. The multiple Grammy-award winning singer is perhaps best remembered for playing the lead role of "Sandy" in
Grease
, which remains the most successful musical movie to date.
Newton-John's singing career stretches across five decades and includes hits like "Physical", "Hopelessly Devoted to You", "Magic", and "I Honestly Love You". She has had eleven certified gold singles as well as fourteen certified gold albums. The style and themes of her music may have shifted throughout the years reflecting her changing life, but her millions of dedicated fans don't seem to mind; Newton-John is still frequently on-tour and tickets are in-demand.
Since her 1992 diagnosis and battle with breast cancer, Newton-John has dedicated herself to raising breast cancer awareness particularly the importance of doing self-examinations – a precautionary habit that helped her catch her own cancer early. In partnership with Austin Healthcare, she helped raise over $200 million for the construction and operation of the Olivia Newton-John Cancer and Wellness Centre, a public hospital focused on holistic cancer treatment and research located in her hometown of Melbourne, Australia. She is the designer and spokesperson for the Liv Aid ®, a breast self-examination aid that assists women in performing breast self-exams correctly.
Newton-John has also been a strong champion of environmental causes for decades. Recently she co-founded One Tree, One Child, an international project that incorporates the planting of trees into classroom curriculums. She and her husband, "Amazon John" Easterling, work closely with the ACEER Organization (Amazon Center for Environmental Education and Research) to stop deforestation and help indigenous people in the Amazon gain legal ownership of their land.
Full Profile
Throughout her career, the much-loved star, who danced with Gene Kelly in "Xanadu," hosted the popular internationally syndicated "Wild Life" television show, was bestowed an O.B.E. (Order Of The British Empire) by Queen Elizabeth in 1979, has held many humanitarian causes close to her heart, particularly since the birth of her daughter Chloe in 1986. She served as Goodwill Ambassador to the United Nations Environment Programme and in 1991, the Colette Chuda Environmental Fund/CHEC (Children's Health Environ-mental Coalition) was founded after the tragic death of Chloe's best friend from a rare childhood cancer, with Olivia serving as National Spokesperson for ten years. Ms. Newton-John's devotion and shared commitment to CHEC's mission and goals enabled the organization to receive worldwide attention and support.

Her charmed life has not been without its share of upset. In the 90's, Olivia successfully overcame her own battle with breast cancer, which inspired her self-penned and produced album, "GAIA," her most personal album reflecting upon her experiences with cancer. She used these experiences to gain greater self-awareness and became a positive inspiration to millions of people battling cancer. As a breast cancer survivor, Olivia has become increasingly well known and respected for talking openly about her battle with breast cancer and for promoting public awareness of the importance of early detection. Her personal victory against cancer led her to announce her partnership with Austin Health and the creation of the "Olivia Newton-John Cancer Centre" (ONJCC) on the Austin Campus in her hometown, Melbourne, Australia. The ONJCC will provide a comprehensive range of services and facilities for cancer treatment, education, training and research.

Olivia continues to give back to the community generously and has been acknowledged many times by charitable and environmental organizations for her ongoing efforts, among them: the American Red Cross, the Environmental Media Association, the Women's Guild of Cedar's Sinai Medical Center, the Rainforest Alliance and Concept Cure. Olivia promotes breast health awareness and has introduced the "Olivia Breast Self-Exam Kit," an aid to help women perform self-exams with more ease and confidence.

In the new millennium, her interational recognition continued to grow. She was invited by the Vatican on behalf of Pope John Paul II to perform at the Jubilee Celebration for the Sick and Healthcare Workers. Olivia was thrilled to perform at the Opening Ceremony of the Sydney 2000 Olympics to an estimated global viewing audience of four billion people. Adding to this Olympic experience is what Olivia feels is one of her most memorable moments – the honor of carrying the Olympic Torch during the Olympic Torch Relay. Her passion for Australia was ignited again when Olivia reunited with friend and business partner, Pat Farrar, to promote the Koala Blue brand with distinctly Australian wines to proudly bring "the taste of Australia" to the rest of the world. Her healing spirit also led to the opening of the GAIA Retreat & Spa in her homeland of Australia.

Olivia was also appointed as an Officer of the Order of Australia by the Queen for her "service to the entertainment industry as a singer and actor, and to the community through organizations supporting breast cancer treatment, education and training research, and the environment." With her current "Grace and Gratitude" concert tour, ongoing projects and philanthropic endeavors, Olivia's worldwide popularity is as strong as ever!
Olivia Newton-John Speaker Videos
Olivia Newton-John: Speech Excerpt
Singer and actress, Olivia Newton-John shares her experience with breast cancer and the role that self-examination played in catching the disease early. She presents a tool she designed to make self breast-exams easier and encourages women to take a proactive role in their health, because they are "the number one authority on what's normal for them."
Despite having a clean mammogram and needle biopsy, Newton-John felt something in her body was off and tenaciously sought out medical help after detecting a lump in one of her breasts. "If you have an instinct that something isn't right you need to trust that instinct even if the doctors tell you, 'No, it's nothing,'" Newton-John attests. "Just persist until you can get a proper answer."
Olivia Newton-John: Interview
Speeches / Speaking Engagements

One of the world's most beloved artists, Olivia Newton-John opens up on how she dealt with her breast cancer diagnosis, the methods of treatment she sought, and the ways she coped during her recovery. Refreshingly honest, Newton-John both educates and uplifts audiences with her belief that something positive can come out of any experience, even something as difficult and dramatic as cancer.
Surviving Breast Cancer
In a candid presentation about her battle with breast cancer, Newton-John speaks about the emotional effects the diagnosis had on her and her young daughter. She reveals how she had to convince her daughter (and herself) she would not die. She informs audiences of the need for greater awareness, so that all cancers can be detected and treated earlier.
* Please note that while this speaker's specific speaking fee falls within the range posted above (for Continental U.S. based events), fees are subject to change. For current fee information or international event fees (which are generally 50-75% more than U.S based event fees), please contact us.
Top25 Speaker Voting

Olivia Newton-John needs 6 vote(s) to make it into the Top 25 speakers on Speaking.com!
Speaker Booking Tip
"Tip: speakers bureaus provide added value that you cannot get by booking speakers directly. "
For Event Planners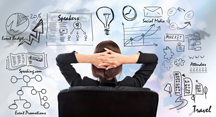 • Keynote Speaker Booking Toolkit.
• Booking a Celebrity Speaker.
• How to Find and Book the Right Speaker.
• Google+ Event Planning Forum.
• Tips for International Clients Booking U.S. Based Speakers.
Similar Speakers
Kathy Bates

One of the greatest actresses of her generation, Kathy Bates has brought numerous roles to life on screen and onstage that no other performer could…

Craig Ferguson

Comedic genius Craig Ferguson has won millions of fans with his unorthodox approach to late night television. As host of CBS's The Late Late Show…

Lily Tomlin

Lily Tomlin is an actress, writer, producer and one of America's most well known comedians. She has appeared in countless films and TV shows, as…

Our Account Executive was a pleasure to work with to arrange our keynote presenter for the Sustainable Brands Sydney Conference. He was swift to respond and his communication was always clear. If I am looking for international speakers, I will think of SPEAKING.com in future.
Sustainable Brands
About SPEAKING.com
Established in 1994, we are exclusive agents for some of the world's leading experts, celebrities and professional speakers.
We offer event planners a fully staffed speaker logistics planning team, plus a personal SPEAKING.com Account Executive – a knowledgeable and trustworthy partner. We guarantee your satisfaction with your speaker and a smooth booking process.
Contact us today to book your favorite speaker.

Surviving Breast Cancer
In a candid presentation about her battle with breast cancer, Newton-John speaks about the emotional effects the diagnosis had on her and her young daughter. She reveals how she had to convince her daughter (and herself) she would not die. She informs audiences of the need for greater awareness, so that all cancers can be detected and treated earlier.
Olivia Newton-John: Speech Excerpt
Singer and actress, Olivia Newton-John shares her experience with breast cancer and the role that self-examination played in catching the disease early. She presents a tool she designed to make self breast-exams easier and encourages women to take a proactive role in their health, because they are "the number one authority on what's normal for them."
Despite having a clean mammogram and needle biopsy, Newton-John felt something in her body was off and tenaciously sought out medical help after detecting a lump in one of her breasts. "If you have an instinct that something isn't right you need to trust that instinct even if the doctors tell you, 'No, it's nothing,'" Newton-John attests. "Just persist until you can get a proper answer."
Olivia Newton-John: Interview