* Please note that while this speaker's specific speaking fee falls within the range posted above (for Continental U.S. based events), fees are subject to change. For current fee information or international event fees (which are generally 50-75% more than U.S based event fees), please contact us.
Top25 Speaker Voting

Nick Leeson needs 5 vote(s) to make it into the Top 25 speakers on Speaking.com!
Speaker Booking Tip
"Tip: some speakers might provide one of their popular book titles as a free gift to your audience. "
For Event Planners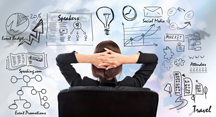 • Keynote Speaker Booking Toolkit.
• Booking a Celebrity Speaker.
• How to Find and Book the Right Speaker.
• Google+ Event Planning Forum.
• Tips for International Clients Booking U.S. Based Speakers.
Similar Speakers
Howard Putnam

Learning to fly his father's Piper Cub airplane as a child on an Iowa farm, Howard Putnam has risen through the ranks of the airline…

Cynthia Cooper

In 2002 the courageous Cynthia Cooper led a small team of internal auditors in a secret investigation that ultimately exposed $3.8 billion in accounting fraud…

Harry Broadman

Hundreds of organizations have turned to Harry G. Broadman for his vast geographical expertise and experience in multinational corporate strategy and operations. For over 35…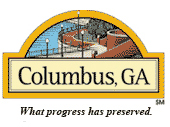 I so appreciated my representative for his responsiveness and for the ease with which I could communicate with him. This was my first time having to secure the talent for our program myself, and I could not have asked for a better experience with your speakers agency.
Mayor's Commission on Unity, Diversity and Prosperity for Columbus, GA
About SPEAKING.com
Established in 1994, we are exclusive agents for some of the world's leading experts, celebrities and professional speakers.
We offer event planners a fully staffed speaker logistics planning team, plus a personal SPEAKING.com Account Executive – a knowledgeable and trustworthy partner. We guarantee your satisfaction with your speaker and a smooth booking process.
Contact us today to book your favorite speaker.

"Nick Leeson gave one of the most interesting and thought-provoking talks of the weekend."
-Warwick Economics Summit 2011

"Nick Leeson was excellent on the day, very frank, open and honest and allowed for a substantial Q&A session which was very well received at the event. We would have no hesitation in recommending Nick."
-Elaine Maher, Irish Brokers Association

"We found Mr Leeson to be an excellent speaker, who added to the quality and debate of our event, delivering on all promises especially on his openness and willingness to field all manner of questions from our audience of auditors and fraud investigators."
-Sara Hook, MIS Training

"I wanted to thank Nick Leeson for coming to speak at our Financial Services Away-Day. Speaking to my colleagues afterwards, they all enjoyed his very timely observations about the continued challenges of risk management at many leading financial institutions. Nick Leeson′s talk also fitted in very well with our own internal discussions about how we can best help our clients in these times of economic uncertainty."
-Tim Roberts, Director, McKinsey & Company

"Thank you for coming to speak to us at our first ever Business Show. The minute you stood on the stage and started to speak, the audience was gripped. The life story which you had to tell us was a remarkable one and contained everything a Hollywood film would have. The connection you made was instant, which is not something easily accomplished."
-Lisa Cameron, SWW Media
Back From the Brink: Coping with Stress

Nick Leeson explains how his remarkable story continued after his imprisonment for losing $187 million which let to the collapse of Barings Bank - including his four and a half years in a gang-ridden Singapore jail, the break-up of his marriage, dealing with cancer and recovering to begin a new life. Through a series of conversations with renowned psychologist Ivan Tyrrell, issues including financial worries, illness, addiction, relationships and work pressure are approached with realistic and inspiring mechanisms for survival. At the heart of Nick′s experience was stress-induced pressure, something that millions of people in today′s society - both at work and in their personal lives - are grappling with.

Order Here
Rogue Trader

ROGUE TRADER grippingly tells the inside story of how the greatest gamble ever made rocked the City of London to its foundations. Crackling with tension, in a narrative as crisp as any thriller, Nick Leeson′s autobiographical account reveals how he ′lost′ GBP800 millions as General Manager of Baring Futures Singapore through foolhardy speculations on behalf of his employer, Barings Brothers - the world′s first merchant bank. As Leeson′s audacity escalated, so did his losses while London continued to pour money down the drain. ROGUE TRADER is a dazzlingly revealing story of a man shaped by events that proved beyond his control.
Nick is one of the world's most sought-after speakers. Curiosity, intrigue and sympathy have been the various reactions to this man′s incredible life story. The collapse of Barings and Nick Leeson′s role in it is one of the most spectacular debacles in modern financial history.

Suggested Speaking Topics:

The Truth About Rogue Trading
Risk Management
Back from the Brink: Coping with Stress

After Dinner Speaking
Nick Leeson′s story has a number of human interest aspects that will astound any audience so his talks are not restricted to the world of suits and power lunches that he used to frequent.

Nick talks frankly about what happened with Barings, the lack of accounting safeguards, his capture and confinement for 9 months in a Frankfurt prison and being sentenced to 6 years by the Singapore court for forgery and cheating.

Conference Speaking and Consultancy
Additional cases such as Allied Irish Bank, the National Australia Bank scandal and Societe Generale simply highlight that loopholes haven′t been closed. Nick Leeson is expertly placed to provide consultancy on risk management, compliance and corporate responsibility.

Nick speaks to financial institutions, banks and businesses around the world. He also addresses universities and has spoken at the Oxford Union, Trinity College Dublin, Warwick University and the University College Cork. Conference speeches can be tailored to your specific requirements.
Demo Video
Nick Leeson talks openly on how he let a fear of failure dictate his decisions and take him down a path to irreversible consequences that affected millions of people. The former broker whose fraudulent trading was publically blamed for the fall of the U.K.'s oldest merchant bank, offers unique insights on the communication exchanges he had with other bank officials in the time leading up to the bank's dramatic failure and one of the costliest cases of fraud in world history.
"I was failing all the time that I was in Singapore," he recounts his time as a general manager at the Singapore International Monetary Exchange. "I couldn't stop and I couldn't tell anyone what was going on."
Nick Leeson Interview