Top25 Speaker Voting

Nick Arnette needs 6 vote(s) to make it into the Top 25 speakers on Speaking.com!
Speaker Booking Tip
"Tip: ask your speaker to do a book signing or attend a VIP meal with your guests. "
For Event Planners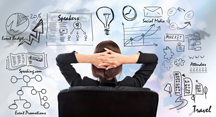 • Keynote Speaker Booking Toolkit.
• Booking a Celebrity Speaker.
• How to Find and Book the Right Speaker.
• Google+ Event Planning Forum.
• Tips for International Clients Booking U.S. Based Speakers.
Similar Speakers
Barbara Bartlein

For more than three decades Barbara Bartlein has been setting out her vision of high-performance workplaces in the healthcare field for professionals. She has the…

Bowen White

Dr. Bowen F. White has the distinction of being one of only two medical students who were founding members of the American Holistic Medical Association.…

Jeff Tobe

Jeff Tobe is a Certified Speaking Professional with a background as an award-winning sales and marketing entrepreneur. He is the author of the popular book,…

This has been one of the most outstanding speaker agencies I have had in my 25+ years in the hospitality industry. They have helped my company secure speakers for years to the delight of my attendees. They have secured high profile speakers, even within the confines of a tight turnaround and an even tighter budget. I recommend their services without hesitation. They are truly leaders in their profession looking out for their clients: excellent is all I can say!
AHIMA
About SPEAKING.com
Established in 1994, we are exclusive agents for some of the world's leading experts, celebrities and professional speakers.
We offer event planners a fully staffed speaker logistics planning team, plus a personal SPEAKING.com Account Executive – a knowledgeable and trustworthy partner. We guarantee your satisfaction with your speaker and a smooth booking process.
Contact us today to book your favorite speaker.

"Our managers thoroughly enjoyed your presentation and found it to be a fun approach to handling difficult management situations."
J. Grange, ROC Communities
"Your presentation was a success... your topic was timely and your delivery first class. Your in-depth knowledge was obvious."
J. M. Dye, Telephone Employees Credit Union
"After a morning of business meeting and workshops, the audience was ready for some fun and laughter--and that′s exactly what you gave them. You captivated the audience with your humor, delightful stage presence and wit-- you were sensational."
Claudia Aldridge, Manager, California Trucking Association
"I have only heard positive comments about Saturday night and I pass that on to you for your encouragement. Your standup act was one of the best we have had; what a treat!"
Danny Abella, Captain, The Salvation Army
"He was outstanding....Not only was he extremely funny, he delivered a message as well."
Tiffany Dixon, Guaranty Bank
Partial Client List.
Society of Government Meeting Planners (Los Angeles, Washington)
Rothberger, Appel, Powers & Johnson Attys.
Denver Roundtable
State of Washington Employment Security Department
Colorado National Bank
US West
Make a Wish Foundation of America
Colorado Society of Radiologic Technologists
Seatttle Mortgage Bankers Association
Cape Girardeau Chamber of Commerce
Colorado Mortgage Bankers Association
Salvation Army
National Juice Products Association
Colorado Soil Conservation District
SFBSAE (San Francisco Bay Area Society of Association Executives)
Society of Association Executives
Meeting Planners International, Orange County and Los Angeles
WSAE (Washington Society of Association Executives)
Bell Canada
Carlson Wagonlit Travel
Housing Authority of Fresno, CA
Safety Equipment Distributors Association
Society of Insurance Licensing Administrators
Microsoft
NCR
AT&T
GTE
Rental Industry Association
Union Bank of California
South Dakota Credit Union League
Phelps Dodge
Colorado Credit Union League
Institute Kinder Morgan, Inc.
Orange County National Spa and Pool
Unilever
Southern California Ready Mixed Concrete Association
Quaker Oats
Southern California Rock Products Association
Wycliffe Associates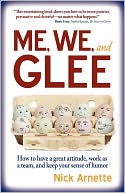 Me We and Glee: How to have a great attitude, work as a team and keep your sense of humor
Stay focused on the right things; never let anyone ruin your day again. Learn what teamwork really is, and how to be really good at it, both at work and at home. Find out that humor is not only good for you; it makes you better at what you do. You′ll find a wealth of ideas on where to find humor and how to use it in various settings.
Me, We, and Glee is divided into three sections:
Me-how your attitude impacts everything you do.
We-teamwork: how to work well with others in a variety of situations.
Glee-the importance of humor in our lives, where to find it and how to use it.
There are lots of bullet pointed lists that you can quickly refer back to as needed. There′s even some extra space so you can jot down a few ideas of your own.
By the time you′ve finished the book, you′ll find that Me, We, and Glee are interrelated and vital components of daily life. If you have good Me, you′ll have good We. And good Glee makes Me and We so much easier to maintain.
Order Here
Me, We and Glee: how to have a great attitude, work as a team, and keep your sense of humor.
Keep a positive attitude in the midst of today′s ever changing workplace. Embrace change, learn teamwork essentials, reduce stress, and keep your sense of humor through all of it! (Most requested talk.)
Speaking and Stand-Up Comedy Combo
Have Nick do one of his talks during the day and have him do a clean comedy show for your evening event. (Frequently requested).
Standup Comedy
Clean and clever stand up comedy just like you see on TV. Guaranteed to be clean, non-offensive and funny!
It's Laughter We're After!
Incorporate more humor into your life without being offensive or interrupting the work environment.
It's Not Only What We Say: It's Also How We Make People Feel!
Learn the value of encouragement and have a few laughs along the way.
How to Effectively Use Humor in the Workplace
There is a place for humor in the workplace. Learn how to effectively use humor to achieve the results you desire.
Spare Change
The only thing that doesn't change, is change. It's not how a person acts toward change — it's how they react. Learn to put change in its proper perspective.
We're Talkin' Teamwork!
Learn how to define and implement effective teamwork so everyone understands the task at hand!
From Laughter to Leadership
Not only are there physical benefits of laughter; humor is also good for business and a great way to exhibit effective leadership. Learn how and why.
Expectations
Do you spend a lot of time getting angry because someone didn′t do what you were expecting them to do? Learn how and why having realistic exceptions of people will increase your productivity and peace of mind.

Demo Video
Nick Arnette demonstrates his classic blend of comedy and wisdom, combining hilarious one-liners ("It was difficult getting here today. You're stuck in bumper-to-bumper traffic, just stick your transmission in neutral and let the Earth rotate underneath you…") with pertinent business advice: "If the solution to the problem rests on what somebody else should be doing, then control has gone out of your hands."
Nick provides common sense, everyday solutions to approaching problems that will be familiar to everyone from the workplace. "When someone upsets you," he says, "ask yourself three questions: what part of this can I do something about, what part of this can I do nothing about, and how can I keep these negative thoughts going and get myself even more upset?"
Speech / Performance Clips
Speech Clips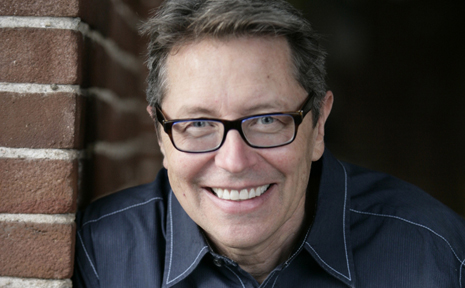 With a unique blend of motivation and humor, Nick Arnette has a perfect blend of speaking style and message; using his trademark comedy, he shows how keeping a positive attitude and working as a team, coupled with retaining a sense of humor, can enhance your life both personally and professionally. You will get more out ... more