* Please note that while this speaker's specific speaking fee falls within the range posted above (for Continental U.S. based events), fees are subject to change. For current fee information or international event fees (which are generally 50-75% more than U.S based event fees), please contact us.
Top25 Speaker Voting

Niall Ferguson needs 7 vote(s) to make it into the Top 25 speakers on Speaking.com!
Speaker Booking Tip
"Tip: some speakers might provide one of their popular book titles as a free gift to your audience. "
For Event Planners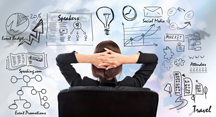 • Keynote Speaker Booking Toolkit.
• Booking a Celebrity Speaker.
• How to Find and Book the Right Speaker.
• Google+ Event Planning Forum.
• Tips for International Clients Booking U.S. Based Speakers.
Similar Speakers
Donald Straszheim

Donald Straszheim is one of the nation's foremost economists. Principal and Founder of Straszheim Global Advisors (SGA), the company is an independent research firm, focusing…

Donald Straszheim

Donald Straszheim is one of the nation's foremost economists. Principal and Founder of Straszheim Global Advisors (SGA), the company is an independent research firm, focusing…

Ernesto Zedillo

Ernesto Zedillo has had a distinguished career in international affairs at the political and educational level. He served as President of Mexico from 1994-2000, and…

My account executive was very professional as well as patient with us. The entire experience of working with your agency was cordial and professional, with attention to all the, sometimes complicated, important details.
U.S. Department of Agriculture
About SPEAKING.com
Established in 1994, we are exclusive agents for some of the world's leading experts, celebrities and professional speakers.
We offer event planners a fully staffed speaker logistics planning team, plus a personal SPEAKING.com Account Executive – a knowledgeable and trustworthy partner. We guarantee your satisfaction with your speaker and a smooth booking process.
Contact us today to book your favorite speaker.

"Niall Ferguson was a great draw to our conference and lived up to all our expectations as a guest speaker. He understood perfectly what we were hoping for and our audience were captivated by his highly intelligent but easy to understand address."
Veronica Coupland, Special Events Manager, GAM
"Niall Ferguson is the best speaker we've hired for our hedge fund events. Not only is he a brilliant speaker with a vast array of financial and historical anecdotes at his finger tips, he's also a down to earth, approachable guy. He will energize the audience with his engaging analysis of geopolitics, history and finance."
Steve Drobny, Drobny Capital
"Niall is a historian with a good grasp of economics, and a willingness to challenge head-on, conventional beliefs. He is highly articulate, engages the audience directly, and seems able to speak easily on a wide range of topics. He's one of the most capable and stimulating speakers I've ever seen."
Max Darnell, CIO, First Quadrant
"Niall Ferguson's keynote speech at our annual conference in Montreux, [in June 2006] on the likelihood of a return to the gold standard, was both entertaining and informative. Delegates gave him the highest rating of all the speakers on their feedback forms."
Stewart Murray, Chief Executive, London Bullion Market Association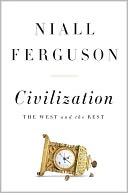 Civilization: The West and the Rest
From one of our most renowned historians,
Civilization
is the definitive history of Western civilization′s rise to global dominance-and the "killer applications" that made this improbable ascent possible.
The rise to global predominance of Western civilization is the single most important historical phenomenon of the past five hundred years. All over the world, an astonishing proportion of people now work for Western-style companies, study at Western-style universities, vote for Western-style governments, take Western medicines, wear Western clothes, and even work Western hours. Yet six hundred years ago the petty kingdoms of Western Europe seemed unlikely to achieve much more than perpetual internecine warfare. It was Ming China or Ottoman Turkey that had the look of world civilizations. How did the West overtake its Eastern rivals? And has the zenith of Western power now passed?
In Civilization: The West and the Rest, bestselling author Niall Ferguson argues that, beginning in the fifteenth century, the West developed six powerful new concepts that the Rest lacked: competition, science, the rule of law, consumerism, modern medicine, and the work ethic. These were the "killer applications" that allowed the West to leap ahead of the Rest, opening global trade routes, exploiting newly discovered scientific laws, evolving a system of representative government, more than doubling life expectancy, unleashing the Industrial Revolution, and embracing a dynamic work ethic. Civilization shows just how fewer than a dozen Western empires came to control more than half of humanity and four fifths of the world economy.
Yet now, Ferguson argues, the days of Western predominance are numbered-not because of clashes with rival civilizations, but simply because the Rest have now downloaded the six killer apps we once monopolized-while the West has literally lost faith in itself.
Order Here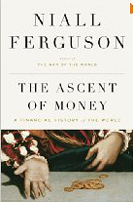 The Ascent of Money: A Financial History of the World

Bread, cash, dosh, dough, loot: Call it what you like, it matters. To Christians, love of it is the root of all evil. To generals, it's the sinews of war. To revolutionaries, it's the chains of labour. But in The Ascent of Money, Niall Ferguson shows that finance is in fact the foundation of human progress. What's more, he reveals financial history as the essential back-story behind all history.The evolution of credit and debt was as important as any technological innovation in the rise of civilization, from ancient Babylon to the silver mines of Bolivia. Banks provided the material basis for the splendours of the Italian Renaissance, while the bond market was the decisive factor in conflicts from the Seven Years' War to the American Civil War.
With the clarity and verve for which he is famed, Niall Ferguson explains why the origins of the French Revolution lie in a stock market bubble caused by a convicted Scots murderer. He shows how financial failure turned Argentina from the world's sixth richest country into an inflation-ridden basket case – and how a financial revolution is propelling the world's most populous country from poverty to power in a single generation.
Yet the most important lesson of the financial history is that sooner or later every bubble bursts – sooner or later the bearish sellers outnumber the bullish buyers – sooner or later greed flips into fear. And that's why, whether you're scraping by or rolling in it, there's never been a better time to understand the ascent of money.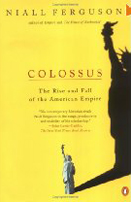 Colossus: The Rise and Fall of the American Empire

Acclaimed historian Niall Ferguson ranges across the entire history of America's foreign entanglements and delves into all the dimensions of American power—military, economic, cultural, and political. The result is a book whose conclusions are as convincing, and troubling, as they are original. Ferguson demonstrates that America has always been an empire in denial and shows the fateful consequences of its special brand of imperialism. He examines the challenges to the United States from its principal rivals, the European Union and China, and offers a compelling analysis of the connection between the country's domestic economic health and its foreign affairs—the bottom line of imperialism, American style. Colossus is a peerless reckoning with American power that should be read by any thinking citizen of this unspoken empire.
The Ascent and Descent of Money: What Went Wrong with Western Finance?
Topics:
Economic Forecast
Financial Markets
Global Economy
Globalization: Past, Present and Possible Futures
Topics:
Is the United States an Empire? Should it be?
Topics:
Are Capitalism and Democracy Bound to Win?
Topics:
American Politics
Economic Forecast
Political Risk and the Global Business Environment
Topics:
Business Growth/Strategy/Trends
Global Economy
Risk Management
High Liquidity and Low Volatility in Historical Perspective
Topics:
Economic Forecast
Financial Markets
Global Economy
To Have and Have Not: Commodities in the Long Run
Topics:
Economic Forecast
Financial Markets
Global Economy
Business Empires: How Big Companies Rise and Fall
Topics:
Business Growth/Strategy/Trends
Keynote Speech
In this arts and lectures keynote at the Sydney Oprah House, Niall Ferguson discusses topics ranging from becoming an historian to the global political climate.
It's the Tax Code, Stupid
Keynote Speech
"If you weren't completely scared witless in early 2009, than you weren't remotely paying attention to the lessons of world economic history." With his characteristic razor-sharp analysis, Niall Ferguson examines the patterns of the most recent global depression and explains how and why it was vastly different than previous economic crisis.