* Please note that while this speaker's specific speaking fee falls within the range posted above (for Continental U.S. based events), fees are subject to change. For current fee information or international event fees (which are generally 50-75% more than U.S based event fees), please contact us.
Top25 Speaker Voting

Nate Booth needs 8 vote(s) to make it into the Top 25 speakers on Speaking.com!
Speaker Booking Tip
"Tip: find a speaker in your local area to save on travel costs. Most speakers will also reduce their keynote fee for local events. "
For Event Planners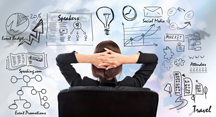 • Keynote Speaker Booking Toolkit.
• Booking a Celebrity Speaker.
• How to Find and Book the Right Speaker.
• Google+ Event Planning Forum.
• Tips for International Clients Booking U.S. Based Speakers.
Similar Speakers
Marc Hogan

A flippant bet that he couldn't become a stand up comedian in a year led Marc Hogan to discover a wealth of skills ending in…

Rex Pemberton

On May 31, 2005 Rex made history by becoming the youngest Australian to climb to the summit of Mt Everest, after raising in excess of…

Nick Arnette

With a unique blend of motivation and humor, Nick Arnette has a perfect blend of speaking style and message; using his trademark comedy, he shows…

Our event was what I would call 'over the top'... The survey results were at 92% very favorable. The speakers formed such a good relationship with myself and others at the conference. I am confident we will bring them back to do more. I will definitely contact you when we are in need of additional services. You have been the best!
American Express
About SPEAKING.com
Established in 1994, we are exclusive agents for some of the world's leading experts, celebrities and professional speakers.
We offer event planners a fully staffed speaker logistics planning team, plus a personal SPEAKING.com Account Executive – a knowledgeable and trustworthy partner. We guarantee your satisfaction with your speaker and a smooth booking process.
Contact us today to book your favorite speaker.

"Congratulations, out of 50 speakers, you were rated the #1 speaker at Inc. Magazine's Fifth Annual Conference on Customer Service. Tremendous job!"
Kevin Gilligan, Conference Producer, Inc. Magazine

" I cannot begin to tell you how much you have positively impacted so many employees through this one event! In fact, my boss has been inundated with notes and phone messages thanking him for your powerful presentation and message."
Mary Kowalski, Vice President, Southwest Event Management, Bank of America

"The evaluations are in. You were the hit of the conference! That's truly outstanding when you consider that the group of CEO's and upper level managers see a lot of professional presenters each year."
Rich Hinkie, President,Midwest Gas Association

"In my twenty-seven years as a conference organizer, I have never seen a speaker achieve perfect marks from an audience – until you came along."
Jim Colson, Director of Education, University of California Irvine Medical Center

"Little did I believe you could keep our high energy group contained and excited for a full four hours. Yet, your material, coupled with your delivery style of speed, wit and participation kept all 200 riveted and involved!"
Dick Morgan, Director of Marketing, Milgard Windows

"Congratulations on being rated the number one speaker (out of 20) at our recent convention! I heard nothing but wonderful comments about your program."
Kathi Brown, Workshop Coordinator, National Automobile Dealers Association
Tiger Traits: 9 Success Secrets You Can Discover from Tiger Woods to Be a Business Champion
Tiger Woods success in golf is not an accident. There′s no doubt that he was born with a special talent, but Tiger also has nine traits that have allowed him to express that talent in extraordinary ways. These nine traits have helped Tiger become a champion, and they can help you lay a solid foundation for an outstanding business career and a fulfilling life.

Tiger Traits describes how Tiger developed his natural talents and created a compelling dream for his life, who his heroes and mentors were, and how all of this helped him not just on the golf course but also in his journey to become a top entrepreneur in the world of sports.

The lessons Tiger′s life teaches us how to acquire confidence, use mental models to create success in advance, take intelligent and enthusiastic action, improve incrementally to produce massive results, tap into the power of personality to gain allies and build teams, and create greater success through giving to others can help any businessperson to attain greater success and satisfaction.
Order Here

THRIVING ON CHANGE: The Art of Using Change to Your Advantage In changing times, the same set of beliefs, strategies, and skills that have gotten your organization to where you are now will not get you to where you want to go. Don't just cope with change. Learn to harness its power to your advantage. LEGENDARY LEADERSHIP IN CHALLENGING TIMES Constant challenges from all directions abound in today's hyperkinetic business climate. Discover how Legendary Leaders utilize these challenges to create thriving organizations that stand the test of time. THE NEW RULES OF THE GAME Turbulent times level the playing field and create tremendous opportunities for the organizations that know and play by The New Rules of the Game. Discover the five New Rules that are rapidly changing your industry and how to tap the advantages they create. CHALLENGING TIMES NEVER LAST, RESILENT COMPANIES DO Some organizations are brittle like glass. With challenging times, they break into a thousand pieces. Some are soft like wood. Tough times strike and make a permanent dent. Some are resilient like a stainless steel chime. They receive the blow and bounce right back. Discover the five steps your organization must take to be resilient in today's tough times. THE DIAMOND TOUCH Diamond Touch Leadership, Diamond Touch Sales, Diamond Touch Service In today's diverse world, you can't take the one-size-fits-all approach to leadership, sales or service. You need The Diamond Touch where you quickly and precisely discover the unique desires of those you lead, sell or serve. Then, whenever possible, you can give them what they want in the way they want it with your plan, product or service creating mutually beneficial relationships that grow and prosper. DOROTHY, LUKE AND YOU: Your Company's Hero's Journey to Greatness The Hero's Journey story has been told countless times in a variety of forms in all cultures through the ages. Dorothy Gale in The Wizard of Oz and Luke Skywalker in Star Wars are two examples. Your group is on a Hero's Journey too. Learn how to enjoyably and effectively move down the path to the organization of your dreams.

Demo Video
Nate Booth explains what happens when people are confronted with change. He says, "When we're confronted with change, we get a little defensive. What we do when we get cold, we shiver, we warm up, you get too warm, you cool it down by sweating, you always have this homoeostasis. But people that really thrive on change, they think that change creates opportunities… over half the companies on the Fortune 500 list got started during a depression or a recession."
Explaining some of his fundamental rules for dealing with change, he says, "When things change out there, we've got to change in here. We're not going to change our principles, we're not going to go against our core values, but we're going to have to believe a little bit differently and change strategies."
Using an interactive style, he asks audiences why they didn't take on the challenge - which one audience member accepted and ended up winning money. He asks, "Raise your hand if you thought it was easier not to raise your hand. It was easier to stay in your nice little comfort zone, you stay in the comfort zone, it's easier, I don't have to raise my hand, I can't make any mistakes out there even though things are changing out there, I'm not going to change anything in here."
Keynote Speech on Change Management