* Please note that while this speaker's specific speaking fee falls within the range posted above (for Continental U.S. based events), fees are subject to change. For current fee information or international event fees (which are generally 50-75% more than U.S based event fees), please contact us.
Top25 Speaker Voting

Nando Parrado needs 6 vote(s) to make it into the Top 25 speakers on Speaking.com!
Speaker Booking Tip
"Tip: speakers bureaus can provide: speaker fee negotiation, insurance, smooth logistics and value add-ons such as extra sessions. "
For Event Planners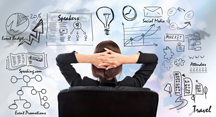 • Keynote Speaker Booking Toolkit.
• Booking a Celebrity Speaker.
• How to Find and Book the Right Speaker.
• Google+ Event Planning Forum.
• Tips for International Clients Booking U.S. Based Speakers.
Similar Speakers
John Sculley

Since the 1960s, visionary and business legend John Sculley has seen possibilities before they became obvious. The former CEO of Pepsi-Cola and Apple continues to…

Carly Fiorina

Carly Fiorina obliterated the glass ceiling when she became the first woman CEO of a Fortune 20 company. Regarded as one of the most powerful…

Renée Mauborgne

Co-author of one of the most influential business publications ever written, Renée Mauborgne teaches strategy at the prestigious INSEAD, the world's second largest business school.…

Our agent was great to work with. Very easy to reach when needed and promptly returned messages. Thank you for making our event such a big success, we are looking forward to working with you again soon!
American Lung Association
About SPEAKING.com
Established in 1994, we are exclusive agents for some of the world's leading experts, celebrities and professional speakers.
We offer event planners a fully staffed speaker logistics planning team, plus a personal SPEAKING.com Account Executive – a knowledgeable and trustworthy partner. We guarantee your satisfaction with your speaker and a smooth booking process.
Contact us today to book your favorite speaker.

Nando Parrado is at the top of the evaluations of ALL the speakers used by HSM throughout its history as an organizer of the best global business events.
Whether in México, Spain, Buenos Aires, Sao Paulo, Roma, Milan, U.S.A. and Asia, Nando Parrado is the best!.
Eduardo Braun, C.E.O HSM
Nando is probably the best speaker in the world at this time. His value for the company, event or audiences is legendary. The take away value of his conferences, his commitment as a professional and his charisma, are way beyond what a speaker gives… incredible...!.
Gail Davis, GDA Speakers, Dallas, Texas
"When Nando got up to speak, there was this wonderful minute or so where you could feel a buzz of anticipation in the room. Feedback from our guests was extraordinary, especially as they all attend many senior corporate events every year—they were truly moved and thankful for the time with Nando. As a speaker, he is genuinely a one-off"
Jerome Moisan, CEO Travelport, England
Incredible Honor...!!
After finishing his conference for CNN at Dana Point, California on September 22 of 2010, something very moving happened. A warm long standing ovation happened after the conclusion of the conference and a second never ending one after the Q&A session. But, the most incredible honor for Nando Parrado, was that at the exit of the Ball Room of the St. Regis Hotel, the whole AV crew was standing in formation and clapping with reverence. The Director of the AV team said to Nando: "We have done hundreds of AV work for some of the most important companies in the world, for the last twenty years. This is the first time that my whole AV crew, without any previous plan, stood and clapped in awe for a speaker... I have never have seen or heard that happening before in our industry."
CNN, California
A partial list of clients
Financial  
ABN Amro Bank
AFJP Horizonte (Perú)
A.G.Edwards & Sons, Inc. President's Club
American Express
Banco CCF Brasil
Banco Hipotecario (Argentina)
Banco Macro Bansud
Banco Popular (Puerto Rico)
Banco Santander
Cap Gemini
Central Banco Venezuela
Conference/Philadelphia Stock Exchange
Compañìa de Seguros Altavida
Deutsche Bank
Fidelity Investments
Merrill Lynch
Options Industry
Technology
3Com Chairman's Club
Cisco Systems Global Sales Meeting 2004
Cisco Systems Summit 2004
Cisco Systems CIO Summit
Dell Computers
EDS Inner Circle Sales Achievement
EDS Managers Recognition Event
Hewlett Packard
Laboratorios Beiersdorf
Laboratorios Ingelhem Manheim
Metromedia
Perot Systems
RCG Information Technology
Sabre Systems
Seibel Systems
Sun Microsystems International Sales Incentive Conference
Telecom
UGS Sales Achievement Club

Associations/Non Profit   
Abington School
APD Bilbao
Asociación de Recursos Humanos de la Argentina
Banff Film & Book Festival 2006
Banff Mountain Film and Book Festival
Colegio Oficial de Aparejadores y Arquitectos Técnicos de Alicante
Colleyville Panthers Football Team
Contact Crisis Center
Golden Key Intl. Honor′s Society
Gulf Coast Symposium
Free Life
Harvard Club
Holland Hill School, Tulsa, OK
HR Southwest Human Resources (Conference and Exposition)
HSM Managment Foro Mundial de Alta performance -Barcelona
HSM Sao Paulo
HSM Madrid
HSM Mèxico
International Accounts Association
Linkage Incorporated
Los Angeles Advertising Agency Association
NHERA
National Athletic Trainers Association
Plano Forum 2001
Platt University
Society of Human Resource Managers (SHRM) (Annual Conference)
Stratmedia
St. Mark's School of Texas
Texas State Council
Texas State Council HR Conference
Toy Managers Association
University of Oklahoma
Visiting Scholar Program
Foro Mundial de Alta Performance  -  Barcelona
APD - San Sebastián
APD  - Burgos
Fundación "Encuentros Barcelona"
Wharton School of Business
The Guardian Hay Festival
The Global Institute for Leadership Development.  

Service
AECOC
APD Bilbao
AECOC España
American Airlines
American Express
Arden Realty Commercial Real Estate
Banff Mountain Film & Book festival 2006
Bacardi
Bear Creek Corporation
Book Expo America
Caja de Burgos
Canada Life Assurance Ireland
Carrefour España
Cisco Scottsdale Summit
Convair Aircraft Convention
Crystal Cruise Lines (On Board Enrichment Program)
Disney
Donostia Lanean
Dr Pepper/Seven Up, Inc.
El Corte Inglès
Euromadi
Federación de Asociaciones Empresariales de Burgos
FreeLife
Grupo Bimbo (México)
Grupo Burgos
Grupo Casino
Grupo Elektra
HSM Barcelona
HSM Sao Paulo
Iberia
Ipiranga
Johnson & Johnson
Kraft México
Laboratorios Boheringher
Luxco
MHA Group
Napa Automotive
NEHRA(USA)
Nuance
Ohio Safety Bureau
Platt Electronics
Porto Seguro Seguros
Ranstad
Royal Sun Alliance
Saatchi & Saatchi
Telefónica
Telefónica España
Tetra-Pak
Unilever
Visa Corporation
Visa International
Wall Street Journal
Miracle in the Andes: 72 Days on the Mountain and My Long Trek Home


In the first hours there was nothing, no fear or sadness, just a black and perfect silence.

Nando Parrado was unconscious for three days before he woke to discover that the plane carrying his rugby team, as well as their family members and supporters, to an exhibition game in Chile had crashed somewhere deep in the Andes. He soon learned that many were dead or dying—among them his own mother and sister. Those who remained were stranded on a lifeless glacier at nearly 12,000 feet above sea level, with no supplies and no means of summoning help. They struggled to endure freezing temperatures, deadly avalanches, and then the devastating news that the search for them had been called off.

As time passed and Nando's thoughts turned increasingly to his father, who he knew must be consumed with grief, Nando resolved that he must get home or die trying. He would challenge the Andes, even though he was certain the effort would kill him, telling himself that even if he failed he would die that much closer to his father. It was a desperate decision, but it was also his only chance. So Nando, an ordinary young man with no disposition for leadership or heroism, led an expedition up the treacherous slopes of a snow-capped mountain and across forty-five miles of frozen wilderness in an attempt to find help.

Thirty years after the disaster Nando tells his story with remarkable candor and depth of feeling. Miracle in the Andes—a first person account of the crash and its aftermath—is more than a riveting tale of true-life adventure: it is a revealing look at life at the edge of death and a meditation on the limitless redemptive power of love.
Parrado began to speak about his experiences in the Andes in 1992, when he was invited to address the Young President's Organization. After speaking to several multi-national companies, he transformed himself into one of the most unique speakers in the world. He has spoken to audiences in the United States, Latin America, Europe, Asia, and Australia.
Parrado, a sportsmen, seminar leader, and president of several companies, uses his experience surviving in the Andes to articulate innovative strategies for those that need to scale personal or business mountains in the twenty-first century.
Parrado's achievements are a powerful testimony to his attitude of survival. His life was quickly transformed in the Andes—he lost his mother and sister in the crash, and suffered a skull fracture. He recovered, and escaped through the Andes Mountains with his friend, Roberto. Because of this escape, his story and the stories of those that lost their lives in the crash can be shared.
His speeches paint a thrilling history of one of the most important odysseys of survival in our time, but it's also an inspired call to businessmen and women alike, to transform into adventurers and face the challenges of this decade.
Parrado's speeches focus on many subjects that help a company or organization succeed: leadership, teamwork, motivation, handling of crisis, change, planning and strategy, handling of conflict, and how to handle one's own fears. It is a lesson in leadership and tactical planning, not only for human survival, but also for the survival of companies. It is a story of loyalty, friendship, family, faith and perseverance experienced at the human level that few will be able to relate, but will touch the audience's heart and leave it with an elevated perception of the value of human life.
"It is better to decide and make a mistake than not to decide. There is always time to turn back"
Nando Parrado
Nando Parrado: TEDxTelefonica London
Motivational keynote speaker, Nando Parrado shares his incredible tale of survival after his rugby team's charter flight crashed in the Andes Mountains in 1972. Stranded at altitudes that kill even the most experienced of climbers, he and his 15 other passengers endured two-and-a-half months with no supplies and temperatures that hovered around -35˚ C. (-31˚ F.)
To help the audience comprehend the grave conditions he and his teammates faced, Parrado plays an excerpt from a National Geographic documentary of the site where their plane crashed. He details how in these extremely harsh circumstances, leaders came forward and "average people" found themselves accessing new levels of creativity and innovation to stay alive, fighting against a seemingly inevitable death sentence. "If you are ever presented an economic problem, financial problem, relationship problem, you will remember me," Parrado remarks. "You will find the strength to weather that dark night and create your own version of a miracle, because I shouldn't be here."
The Power of the Human Spirit
I'm Alive