* Please note that while this speaker's specific speaking fee falls within the range posted above (for Continental U.S. based events), fees are subject to change. For current fee information or international event fees (which are generally 50-75% more than U.S based event fees), please contact us.
Top25 Speaker Voting

Nancy Lieberman needs 8 vote(s) to make it into the Top 25 speakers on Speaking.com!
Speaker Booking Tip
"Tip: some speakers might provide one of their popular book titles as a free gift to your audience. "
For Event Planners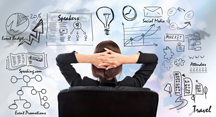 • Keynote Speaker Booking Toolkit.
• Booking a Celebrity Speaker.
• How to Find and Book the Right Speaker.
• Google+ Event Planning Forum.
• Tips for International Clients Booking U.S. Based Speakers.
Similar Speakers
Susan Ershler

History-making mountain climber and Fortune 500 executive, Susan Ershler has scaled mountains in both the natural world and business world. During ten years she and…

Robert Kriegel

An in-demand business innovator, Dr. Robert Kriegel helps organizations get enviable performance results by working smarter – not harder. He is the author of two…

Janet Evans

Five-time Olympic medalist Janet Evans is considered the greatest female distance swimmer of all time. At age 16 she surprised the world when she captured…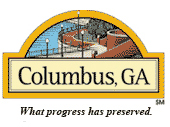 I so appreciated my representative for his responsiveness and for the ease with which I could communicate with him. This was my first time having to secure the talent for our program myself, and I could not have asked for a better experience with your speakers agency.
Mayor's Commission on Unity, Diversity and Prosperity for Columbus, GA
About SPEAKING.com
Established in 1994, we are exclusive agents for some of the world's leading experts, celebrities and professional speakers.
We offer event planners a fully staffed speaker logistics planning team, plus a personal SPEAKING.com Account Executive – a knowledgeable and trustworthy partner. We guarantee your satisfaction with your speaker and a smooth booking process.
Contact us today to book your favorite speaker.

"Her insights into sports are vividly translated into specific tips for business success!"
Donald J Drumpf
"The sum of Nancy's playbook lessons provides a valuable tool for all women everywhere!"
Muhammad Ali
"Nancy's message captures the true essence of business and how it relates to life's situations!"
Mark Cuban
"Nancy demonstrates that leadership requires ability to persuade and to make those who follow stronger as they move forward"
Jerry Jones
"Insightful look at making improvements and excelling at work, at home and in life"
Billie Jean King
"She's a Hall of Famer and a winner!"
Earvin "Magic" Johnson
"Nancy tells us in words how to build great company teams and win competitive games in the economic market place."
Sam Wyly
"Nancy has been able to bridge the gap between team sports and success in business."
Melissa and Russell B. Wight
"Nancy has written a playbook on how to be a winner, not just in sports, but in the rough-and-tumble business world."
T.Boone Pickens
"Great how-to-guide for all businesswomen."
Martina Navratilova
Partial Client List:
Conseco
Merrill Lynch
AT&T
MET Life
Prudential
Champion
Athletes Helping Athletes
Bell South
NBC Sports
The Hartford
Crossmark
Home Dept
Dallas Morning News
Holiday Builders
Bank of America
MS Foundation
Express Clothing
Nike
World Ventures
Mannatech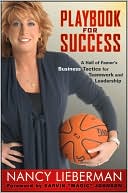 Playbook for Success: A Hall of Famer′s Business Tactics for Teamwork and Leadership
Make business success a slam dunk with basketball Hall of Famer Nancy Lieberman
Nancy "Lady Magic" Lieberman has a passion for winning. One of basketball′s all-time greats, she took home Olympic silver at age eighteen, was a two-time national champion in college, led victorious teams in the WBL and WNBA, and was elected to the Basketball Hall of Fame. After retiring from the court, she became a winning coach in the WNBA, an ESPN analyst, a sought-after public speaker and consultant, a philanthropist, and, most recently, the first female head coach in the NBA′s Development League for the Dallas Mavericks affiliate the Texas Legends.
How did Lieberman blaze such a trail and break so many barriers, both in sports and business? By developing and sticking to her own playbook for success. Now, in Playbook for Success, she gives you the tools to create a champion′s mind-set, achieve peak performance, and win in the game of business.
Your own personal coaching session with this legendary competitor, Playbook for Success speaks in particular to women who are ready to play in any business arena they choose and push themselves to exceed any limit before them. With this practical guide, you′ll get a tough-minded mix of no-nonsense inspiration, real-life examples, and hard-and-fast sports principles you can use to hone your winner′s edge each day.
Start your training today with Playbook for Success and discover tested exercises and approaches to:
Get over your fear of success
Assert your right to compete and lead
Move comfortably in formerly all-male business domains
Discover, use, and improve on your own strengths and weaknesses
Build and lead teams to achieve goals and not give up
Help others achieve more than they think possible
Nancy Lieberman understands the natural connection between excelling in both sports and business. Find the proven sports skills to bring your professional A-game to your business, compete, and win with Playbook for Success.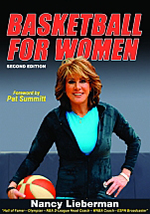 Basketball for Women
Basketball Hall of Famer Nancy Lieberman explains how to become a complete player in the new edition of her book. Lieberman shares what she has learned throughout her legendary basketball career and explains that striving for greatness means never backing down from challenges no matter the obstacle. In Basketball for Women, Lieberman covers shooting technique, defense, passing, and training she has used throughout her extensive career. The book includes more than 100 drills for player development and plays for offensive, defensive, and special situations that can be implemented into today's fast-paced game.
Suggested Speaking Topics:
Business and Sports
Title IX and Gender Equity
Careers in Sports
Image and Self Esteem
How to Be a Winner
Breaking Barriers
Health and Fitness
Women Playing in a Men's League
Women in Sports
Working and Parenting
Women Playing on a Level Playing Field
Winning Ways
Teamwork and Success
Mentor/Mentee
Nancy Lieberman, Motivational Speaker: Keynote Excerpts
Nancy Lieberman touches on the important role our attitude and state of mind plays in the legacy we leave and how we affect others' lives. She affirms that while there are people who set "the tone for greatness" in various categories, we too can be one of them – and we are the only people with the power to get in the way of those goals.
Part of that mentality means fearing no one and respecting everyone. "You make people around you better. You set them up for success," she explains. "You're willing to show people how to lead – not just telling them, but showing them."
Nancy Lieberman Comeback Video
NANCY LIEBERMAN FOUNDATION
Nancy Lieberman Basketball Hall of Famer "First Hoop"