Top25 Speaker Voting

Mitchell Ditkoff needs 17 vote(s) to make it into the Top 25 speakers on Speaking.com!
Speaker Booking Tip
"Tip: ask your speaker to do a book signing or attend a VIP meal with your guests. "
For Event Planners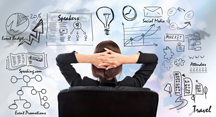 • Keynote Speaker Booking Toolkit.
• Booking a Celebrity Speaker.
• How to Find and Book the Right Speaker.
• Google+ Event Planning Forum.
• Tips for International Clients Booking U.S. Based Speakers.
Similar Speakers
Faisal Hoque

One of the prime forces behind business technology convergence, technological entrepreneur Faisal Hoque began his first business at age 14 assembling stereos from scrap parts…

Rana Florida

When the world's leading corporations need direction or winning market strategies, they turn to Rana Florida, the CEO of the Creative Class Group. The influential…

Thomas Kuczmarski

Innovation guru, Thomas Kuczmarski has helped hundreds of clients, ranging from small businesses to Fortune 100 corporations, boost their competitive edge and performance by building…

My Account Executive was able to work within my quick turn around time and price limitations to find the perfect speaker for the job. Although I thought finding and booking a speaker for our sales meeting would be the most difficult part of the planning process, your agency made it the easiest.
Ales Group USA, Inc.
About SPEAKING.com
Established in 1994, we are exclusive agents for some of the world's leading experts, celebrities and professional speakers.
We offer event planners a fully staffed speaker logistics planning team, plus a personal SPEAKING.com Account Executive – a knowledgeable and trustworthy partner. We guarantee your satisfaction with your speaker and a smooth booking process.
Contact us today to book your favorite speaker.

"Mitch Ditkoff′s keynote presentation was both entertaining and informative. Over 1,030 Merck employees attended and rated the session a 4.8 out of 5.0. In just two hours, Mitch not only got participants out of the box, he also helped us understand what it takes to establish a sustainable culture of innovation."
– Jim Aubele, Associate Director of Organizational Learning, Merck
"Mitch Ditkoff's innovation keynote at our 2014 Developer's Conference was an energetic and engaging opening to our event. Thanks to the pre-work Mitch did with us, his themes were perfectly synchronized with the objectives of the conference — increase innovative problem-solving and increase global knowledge sharing. Mitch's comments got our people thinking and prepared to tackle the interactive objectives of the meeting. After Mitch, it was 'Game on!'"
– Andy Billings, VP, Profitable Creativity, Electronic Arts
"As the CEO of a company with offices and sales professionals throughout the USA, it's a very difficult cultural environment. The value of collaboration to our own growth and profitability is obviously enormous, but to our customers it's immeasurable. After several annual meetings where we did our best to communicate a unified message, we thought it was time to get help. So we made the decision to bring in Mitch Ditkoff of Idea Champions to facilitate the communication of urgency and opportunity to our organization. It was the right decision. I never saw our people so engaged. I have been told by the majority of attendees how much they got out of this meeting. They have expressed that they get it now and feel not only a greater commitment to the company, but to each other. Mitch and Idea Champions will be a part of our future growth and ability to provide high quality services to our customers."
– Rich Nugent, CEO, Nations Roof
"Mitch Ditkoff's culture of innovation keynote at our annual conference was informative, inspiring, and entertaining. I know that keeping 128 executives, managers, engineers and manufacturing people engaged for five hours is a challenging task, but you pulled it off extremely well."
– Gordon Thomas, VP, Hydrosystems
"Idea Champions made our annual conference on innovation a huge success. They not only expertly facilitated the process, but ensured that our company developed a culture that will foster innovation from here on in."
– Rick Yockelson, SVP of People and Administration, Hudson Group
"Mitch Ditkoff's highly engaging approach, combining creative energy and business practicality, is a real winner. His process and practical tools helps people experience innovation in the moment, and more importantly, enables them to apply the learning back home with their own teams."
– Mike Canning, Managing Director, Duke Corporate Education
"Your presentation was received with the highest of ratings. I especially appreciate how your services, methods and products clearly reflect your understanding of adult learning and practice."
– Carole Weinstein, Associate Director, PricewaterhouseCoopers
"Several of the ideas we came up with in your session are being developed into concrete projects that are looking like very profitable opportunities."
– Rudy Villa, VP, GE/RCA Licensing
"Great job! Well-planned. High energy. Outstanding value."
– Samuel Bruce, Assistant Dean, Fuqua School of Business
"Idea Champions brings an infectious enthusiasm that will win over even the most cynical person in your organization!"
– Kevin Reilly, President, NBC Universal
"You are sowers of a wonderfully powerful seed that now has begun to germinate and revitalize our organization."
– Candace Thompson, VP, First National Bank of Chicago (now Bank One)
"Mitch Ditkoff helped us generate powerful new ideas and engage with such energy that, six months later, his impact still hasn't worn off! As a direct outcome of his session, students and faculty are actively working on several new projects that will make our College even more entrepreneurial! Thank you!""
– Candida G. Brush, Chair: Entrepreneurship Division, Babson College
"Through your brainstorm facilitation, we gained more than 100 original ideas of high quality. The best of these will guide AT&T's development for years to come."
– Robert Rubin, CCS Product Development, AT&T
"Superb! Everyone was impressed with your ability to spark and harness the collective ingenuity of our group."
– Craig Harden, Global Risk Manager, Scotia Capital
"What a wonderful Innovation event Idea Champions put together for us! Talk about out of the box thinking, it was out of this world!
– Eric Birnbaum, Sr. Packaging Engineer, Kraft Foods
"Mitch Ditkoff has been a partner with the Chubb Business School for four years and has helped us drive the skillset and mindset of innovation throughout the organization. This partnership has resulted in an approach that focuses not only on the skill of creative thinking, but on the application of that learning. Several ideas from Chubb Business School have been pitched to our Venture Fund Team and received funding for development and implementation. Definitely solid ROI!"
– Mary Ann Heenehan, Corporate Groups Development Manager, Chubb Insurance
"Idea Champions is creative in their approach, experienced, willing to share their expertise readily, easy to work with, and delivers exactly what they promise."
– Peter Clist, Head of Management Institute, Allianz (Munich, Germany)
"No organization, especially those in Health Care, can expect to thrive without drawing on the collective talent and ideas of their workforce. Idea Champions helped us discover and apply those talents and ideas in a highly productive and practical system."
– Don Parker, President, AtlantiCare Health Care Systems
"You helped transform our meeting into a truly dynamic and worthwhile experience."
– Abbe Raven, CEO, A&E Television Networks
"Mitch Ditkoff is creative in his approach, experienced, willing to share his expertise readily, easy to work with, and delivers exactly what he promises."
– Peter Clist, Head of Management Institute, Allianz
"Superb! Everyone was impressed with your ability to spark and harness the collective ingenuity of our group."
– Craig Harden, Global Risk Manager, Scotia Capital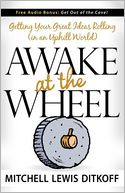 Awake at the Wheel: Getting Your Great Ideas Rolling (in an Uphill World)
Awake at the Wheel
is a book about ideas: what they are, where they come from, and what it takes to manifest them in a world not always ready for the new and the different. Simply put, it′s a book about possibility, about the wellspring of creation, about the strange and fascinating process we all go through whenever we have an idea and try to do something about it. And while it′s often said that "ideas are a dime a dozen," the fact is that your idea - the one you can′t get out of your head - is priceless. That is, IF you make the kind of effort required to turn that top of the line idea into a bottom line reality. Maybe it′s an idea for a new business. Maybe it′s an idea for a new product...or invention...or a book you want to write...or a school you want to open...or a move you want to make. Maybe it′s an idea for something that will change the world...or if not THE world, then YOUR world. Whatever it is, one thing is clear: it′s time for you to take the next step. Now!
Order Here
Mitch's New Keynote, In His Words...
Since 1987, I have been working as an innovation provocateur for a wide variety of forward thinking organizations.
Bottom line, I help people wake up, get out of the box, and originate bold, new ideas to meet their ambitious business goals. Along the way, I've discovered quite a few methods to spark the innovation mindset -- even in the most conventional of thinkers.
But of all the methods I've discovered, much to my surprise, there is one that has proven itself to be the most powerful -- and that is storytelling. Yes, storytelling, the humane communication of memorable narratives that engage, energize, and inspire positive behavior change.
All my clients, no matter what their industry, want the same thing. They want their people to be "on top of their game" -- to be as creative, collaborative, and committed as possible.
Towards that end, they spend millions of dollars each year training their employees. And while these educational efforts do have some value, they often ignore a fundamental reality: that within each and every person they are trying so hard to "tool up" is an untapped, naturally occurring, business growth intelligence that does not need to be taught, only awakened.
Often referred to as tacit knowledge, this little understood resource is omnipresent in your organization, but hiding in the unexpressed stories of the people who actually do the work.
What if your organization could find a simple way to activate this hidden resource?
What if your people had a dependable way to share what they really know with each other? Not just data and information, but insight and wisdom. Not just their best practices, but the best of their best practices. What really matters -- the hard to measure mojo of what really makes a difference on the job: Focus. Trust. Courage. Creativity. Purpose. Resilience. Adaptability. Intrinsic motivation. Perseverance. Collaboration. Integrity. Passion. And commitment.
The secret sauce. The missing piece. What gets people out of bed in the morning. If that's not in place, all the hot talk about innovation is nothing more than wasted breath.
This is precisely what my keynote is all about -- a simple way, via the transformative power of storytelling, to increase employee engagement, spark a culture of innovation, and quicken the communication of your company's collective brilliance.
Creating the Innovation Mindset
The Power of Personal Storytelling to Spark Business Breakthroughs
For the moment, let's assume your organization values innovation and wants to get everyone into the act. That's the good news. The not-so-good news is that the effort to accomplish this noble goal is a challenging one. When you think about how difficult it is for just one person to lose five pounds or quit smoking, imagine how hard it is to get hundreds – or even thousands – of people to go beyond their collective limiting assumptions and enter into an open mindset where anything is possible.
The question, of course, isn't whether you should take on this challenge — the success of your business depends on it. The question is: How you will take on the challenge and, even more importantly, how will you begin?
Our suggestion? Begin at the beginning. And the beginning is mainly about story — the old, innovation-averse stories that the people in your company keep telling AND the new, future-building stories your people haven't yet imagined or told – the kind of stories that will have a massively positive impact on your company's culture, climate, and creativity.
Since 1987, Mitch Ditkoff has worked with hundreds of savvy organizations committed to fostering a culture of innovation. Along the way, we've tried many things to move our clients beyond their old mental models and attachment to the status quo. Most of what we've done has worked quite well, but one thing has worked best — and that is storytelling.
Storytelling, we've discovered, is the simplest way to move people into an innovation mindset and change an organization's culture. When you change the story, you change the mind, and when you change the mind, you change the future. Which is precisely what our workshop is all about.
Our premise is a simple one. If you want to establish an engaged, innovation-leaning workforce, give people something to be engaged and innovation-leaning about. And what that something is has less to do with what outside experts want to teach than what your workforce already knows — their own, innate, untapped business-growth brilliance that is hiding in the last place they usually look — their own stories.
Creating the Innovation Mindset gets those stories on the table in a highly engaging way — stories that become fuel for a fire that sparks insight, collaboration, wisdom, and the peer-to-peer sharing of "tacit knowledge" — the hard-to-communicate essence of what really matters on the job.
Click here for more information about how this workshop is is put together.
Storytelling At Work
Most forward thinking organizations, these days, have launched (or are launching) some kind of "change initiative" designed to raise the bar for innovation. The language they use to describe their ambitious goals may vary, but it usually has something to do with "gaining a competitive edge" or "differentiating ourselves from the competition" or "establishing a culture of innovation." A noble effort, indeed.
While each of these organizations have their own, unique game plan for how to become more innovative, they all – no matter how different their businesses are from each other – have one thing in common. Their efforts, more often than not, disappoint. In fact, 90% percent of all corporate change initiatives fail. It is not for a lack of trying. It's because the effort, no matter how well-funded, rarely addresses the heart of the matter – and that is the human side of the equation.
Processes are created, protocols are invented, and technology is enabled, but the people expected to embrace and drive innovation are not sufficiently on board. Why not? Because they end up perceiving their company's new initiative as either the "flavor of the month", a parallel universe, or somebody else's job. They don't own it.
Innovation cannot be engineered. Mindset cannot be legislated. And people cannot be treated as if their company's newly launched change effort is a virus they need to protect themselves from. If an organization truly wants its workforce to become more entrepreneurial, agile, and creative, it needs to shift the way it frames their challenge -- from top down to bottom up, from outside in to inside out. Translation? It needs to find a way to activate the already existing innovation mindset of its workforce – the innate values, principles, and qualities of the "rank and file" that have become the unwilling stepchildren to business as usual.
Here's the bottom line: You don't have to tell people how to become more innovative. You don't need to teach them. All you need to do is give them engaging opportunities to tune into what they already know about the matter and then share what they know with each other. The result? A proactive, self-organizing, intrinsically motivated community of practice dedicated to sharing what it really takes to innovate on the job.
Mitch Ditkoff's groundbreaking keynote, Storytelling at Work, jump starts this effort. After 27 years of being an innovation provocateur to wide variety of Fortune 500 and mid sized organizations, Mitch has come to realize that the simplest, most powerful way to activate innovation in an organization is via the conscious sharing of stories – "moments of truth on the job" that have embedded within them everything a person needs to know in order to become an inspired catalyst for positive change.
Storytelling is the mother lode. Storytelling is the diamond cutter. Storytelling is the catalyst that provides people access to their own "innovation DNA" – curiosity, creativity, risk taking, courage, resilience, agility, commitment, integrity, focus, selflessness, adaptability, honesty, collaboration, passion, and perseverance. People don't need to be taught these qualities. They already have them. All they need is for these qualities to be activated – and the simplest way to do that is via storytelling.
Mitch Ditkoff's groundbreaking keynote, Storytelling at Work, makes a compelling case for why organizations need to foster a culture of storytelling, what it's all about, and how they can do that in the most engaging, empowering, cost-effective way possible.
Storytelling at Work Workshop.
The Art of Storytelling (34 min. podcast)
Delivering Meaningful Messages via Storytelling (3:34 video)
Why Create a Culture of Storytelling? (Huff Post)
The Brilliant Complaint Department (book excerpt)
The Joy of Heckling (book excerpt)


Fostering a Culture of Innovation
When, Where, Who, Why and How
All business leaders want the same thing — and that is an organizational culture that is agile, adaptive, and conducive to sustainable innovation.
Easier said than done, however.
When you think of how difficult it is for just one person to lose five pounds or stop smoking, imagine how difficult it is to engage an entire workforce in the effort to innovate.
But just because it′s difficult, doesn′t mean it′s impossible. You′ve got to start somewhere. And Creating a Culture of Innovation is the best way to start — a highly engaging wake up call that demystifies innovation, sparks creative thinking, and provides an easy-to-adapt model that each participant can immediately apply on the job.
Face it. The days of depending on R&D to ensure your organization is innovating are over. The times have changed. Now, everyone needs to get into the act.
Includes:
Best innovation practices of leading organizations
A robust business case for why innovation matters
Hundreds of actionable culture of innovation ideas, sorted into eight categories
Three culture-building tools and techniques
A free, one-month license of Free the Genie


Catalyzing the Creative Mind
There′s a lot of talk these days about the need to raise the bar for innovation and creativity. Understandably so. These are challenging times we find ourselves in. The game is changing, big time. Talk, however, is cheap. What your workforce needs is more than talk. What your workforce needs is a way to activate, accelerate, and apply their innate creativity on the job. So they can intelligently respond to changing times. So they can solve old problems in new ways. So they can generate new ideas — both incremental and breakthrough — that grow the business.
Your workforce doesn′t need to be taught how to be creative. (They already are.) What they need is a simple way to catalyze their creativity. Enter Catalyzing the Creative Mind — Mitch Ditkoff′s engaging interactive keynote that dramatically increases the odds of each member of workforce becoming proactive innovators on the job. Not next month. Not next week. Not tomorrow. Now.
Includes:
Pre-session 20 Qualities of an Innovator poll
Compelling business case for why creative thinking is important
Creative thinking jump start in eight key domains:
Balancing left brain analysis with right brain thinking
How to recognize and go beyond limiting assumptions
The art of framing powerful questions
Seeing opportunities with fresh eyes
Blue Sky Thinking (how to unleash the imagination)
Synthesizing innovation: How to spark new product and service ideas
How to nurture the "seed of innovation" moment
Diffusing nay saying and idea killing behavior
A sampling of best practices and inspiration from creative luminaries
Free one month license of Free the Genie (online brainstorming tool)
Team Innovation
(Best as a 1.5 to 3 hour interactive workshop / keynote)
Let′s cut to the chase: Your team is under the gun and stressed to the max. You want it to accomplish great things, but finding the time to reflect, innovate. or even plan seems like a pipe dream. Your team has all the talent and expertise to work smarter, but lacks the connectedness, vision, tools, and alignment to make the necessary shift.
Extended Keynote Speech Excerpt
Mitch Ditkoff touches on the key eight obstacles that stop people from innovating and how to navigate them. The first one, and one of the most common, is that people just feel like they don't have the time to listen or pursue new ideas. "If you always do what you've always done, you'll always get what you've always got," Mitch summarizes the consequences of failing to dedicate the time to improving your product, service, etc.
He explains that this obstacle, like all of the ones on his list is more a product of the mind than reality. If people think they don't have the time, they'll never find the time. "That's the line you draw in the sand," he observes. "And there will be no crossing that line if you believe that."
Mitch Ditkoff Speech Excerpts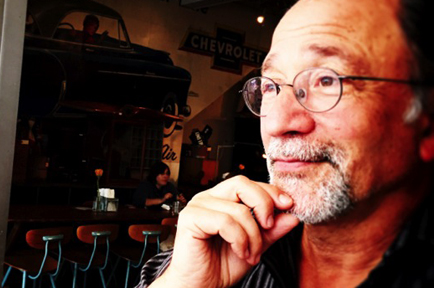 Mitch Ditkoff is the Co-Founder and President of Idea Champions, an innovation consulting and training company headquartered in Woodstock, NY. In addition to being the author of the two above-mentioned books, Mitch is also the author of two very popular blogs, The Heart of Innovation and Storytelling at Work and a regular contributor to the ... more