Top25 Speaker Voting

Michelle Stacy needs 4 vote(s) to make it into the Top 25 speakers on Speaking.com!
Speaker Booking Tip
"Tip: some speakers might provide one of their popular book titles as a free gift to your audience. "
For Event Planners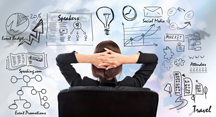 • Keynote Speaker Booking Toolkit.
• Booking a Celebrity Speaker.
• How to Find and Book the Right Speaker.
• Google+ Event Planning Forum.
• Tips for International Clients Booking U.S. Based Speakers.
Similar Speakers
Dr. Farrah Gray

Entrepreneur and social activist Dr. Farrah Gray went from public assistance to self-made millionaire by the age of fourteen. Dr. Gray dispels fallacies about success…

Erica Orange

From 4D printing to the reinvention of agriculture, Erica Orange pinpoints and explores future possibilities, translating the practical implications to Fortune 500's, trade associations, and…

Bill Benjamin

With 25 years of real-world business experience as a senior leader, leadership coach and motivational speaker, Bill Benjamin knows what it takes to succeed in…

My Account Executive was able to work within my quick turn around time and price limitations to find the perfect speaker for the job. Although I thought finding and booking a speaker for our sales meeting would be the most difficult part of the planning process, your agency made it the easiest.
Ales Group USA, Inc.
About SPEAKING.com
Established in 1994, we are exclusive agents for some of the world's leading experts, celebrities and professional speakers.
We offer event planners a fully staffed speaker logistics planning team, plus a personal SPEAKING.com Account Executive – a knowledgeable and trustworthy partner. We guarantee your satisfaction with your speaker and a smooth booking process.
Contact us today to book your favorite speaker.

"Michelle's insights on developing a culture of organizational engagement provoked discussions that lasted long after the end of her keynote speech. Her command of the topic and her experience as a CEO made the lessons she shared less about theory and more about the real and tangible impact for a successful business. She captured the audience with genuine style and powerful storytelling. She brought the topic to life by translating it into meaningful insights for the audience."
-EVP, iRobot Corporation
"I found Michelle to be an engaging speaker with a great message. She clearly earns the attention of her audience much like she earns the trust and confidence of her teams. It's easy to see why she has been so successful in her work."
- VP of Development/Chief Development Officer at United Way MBMV
"Michelle's powerful points about the importance of both leadership and compassion in the workplace moved me. She cares for both her colleagues and the community; I am honored to partner with her to help move United Way's work forward."
- Director of Donor Engagement, United Way MBMV
"Michelle delivered a powerful presentation to Ropes & Gray's Women's Forum, whose members include women attorneys from the firm's six U.S. offices. She offered valuable insights about how she was able to advance professionally while balancing an equally busy personal life. Our attorneys found Michelle to be inspiring, engaging and candid."
- Partner, Ropes & Gray
FULL ENGAGEMENT LEADERSHIP
Balance, Hidden Stars, and Apples: What I Learned Over Coffee
The only "things" within an organization that can CREATE are its people. Only people can generate growth because only people can innovate.
Yet, employees are the most undervalued, under-motivated resources. WHY? Because most leaders let their employees become disengaged.
A leader's ability to generate employee engagement is a skill that is critical to creating positive business results.
Michelle's talk will outline simple skills that leaders can develop in order to build a fully engaged team.

10 Lessons Leaders Learn from Michelle
1. Why it's essential to be yourself (and how to do it!)
2. How to balance 6 key components of leadership
3. How to build a personal leadership statement
4. Why "seeing the apple" is important when listening to opinions
5. How to create engagement by bringing out "the star" in everyone
6. How to build a powerful mission & value statement and bring it to life
7. What you do, and how you do it, creates the culture
8. What it means to "listen for greatness" from others
9. The importance of the middle to drive business results
10. How to use the Corporate Mission to create employee engagement and shareholder value

STRENGTH, INNOVATION, AND GROWTH
Keurig, Gillette Mach 3, and Oral-B: 5 Strategies That Transform Innovation
Michelle brings her expertise in building strong-growth businesses, like Keurig and Oral-B, to other companies. This year she will be an Expert in Residence at the Harvard Innovation Lab at Harvard University.
5 Strategies that Transform Innovation: Keurig, Gillette Mach3 and Oral-B
In Michelle's keynote speech on Strategy and Innovation, she begins with insight into building a strong strategic vision and culminates with strategies to create exciting innovation prospects.
Strategic Vision and Planning
Creating a Mission and Vision
Building an OGSM (objectives, goals, strategies and measures)
Planning and managing growth
Sustainable Innovation
Transformational Innovation: getting the most from innovation
Building an innovation culture, capabilities and resources
Identifying and leveraging your consumers
WOMEN'S LEADERSHIP
My Career Journey: Balance, Leadership, and Personal Choices
Michelle was a member of one of the first classes of women to attend Dartmouth College, and from that moment continued to be a trail blazer. Over the last 35 years, she has balanced both a successful career and a successful marriage. Together, Michelle and her husband, Bud, have raised two children who are now adults and forging their way in their own careers.
Along the way, Michelle has managed many of the challenging balancing acts and trade-offs that one experiences during life's journey.
In Michelle's keynote speech on Women's Leadership, you will learn how to consider the "Right Choices" for your life and career, and may even have a laugh or two as she shares stories about her colorful journey that has been fully enjoyed!
5 Insights:
1. It's about making choices
2. It's not a straight road; be prepared for bumps
3. Making the most of the bumps
4. 7 things that make "the dual career" easier
5. Don't measure yourself on anyone else's time schedule

Full Engagement Leadership
"How we lead affects everyone around us. How we feel affects everyone around us." Drawing from three decades of business leadership, Michelle Stacy emphasizes that leaders' interactions with their employees are the biggest impacting force in an organization, highlighting that up to 70% of workers report feeling disengaged at their job.
Speaking Highlights Video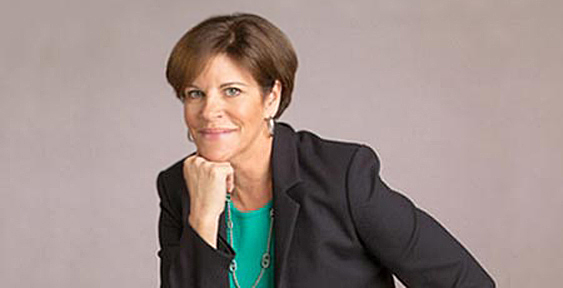 Michelle Stacy has been the driving force behind the international multi-million dollar growth of Proctor & Gamble, Gillette, and Keurig. An influential leader in product development, P&L, and sales and marketing, she has spurred innovation and long-term business success through asking "Is it possible?" rather than "Is it profitable?" As President of Keurig, Michelle led ... more