* Please note that while this speaker's specific speaking fee falls within the range posted above (for Continental U.S. based events), fees are subject to change. For current fee information or international event fees (which are generally 50-75% more than U.S based event fees), please contact us.
Top25 Speaker Voting

Michelle Ray needs 8 vote(s) to make it into the Top 25 speakers on Speaking.com!
Speaker Booking Tip
"Tip: ask your speaker to do a book signing or attend a VIP meal with your guests. "
For Event Planners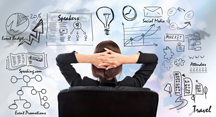 • Keynote Speaker Booking Toolkit.
• Booking a Celebrity Speaker.
• How to Find and Book the Right Speaker.
• Google+ Event Planning Forum.
• Tips for International Clients Booking U.S. Based Speakers.
Similar Speakers
Todd Huston

For 20 years Todd Huston has turned a personal tragedy into an opportunity to help others overcome their challenges and become their best in every…

C.J. Huff

After a late spring tornado flattened a third of Joplin, Missouri, killing 161 people, and damaging or destroying 12 out of its 16 schools, Superintendent…

Wendy Booker

In many ways an "accidental athlete," Wendy Booker's story of overcoming disability to achieve beyond most of our dreams is an inspirational tale of achievement,…

Working with your speakers agency on our training projects during the year proved to be a great business choice. I felt that my account reps were always around when I needed them, willing to help and listen. They showed flexibility when it was required and were reliable and dependable.
KPMG, Europe
About SPEAKING.com
Established in 1994, we are exclusive agents for some of the world's leading experts, celebrities and professional speakers.
We offer event planners a fully staffed speaker logistics planning team, plus a personal SPEAKING.com Account Executive – a knowledgeable and trustworthy partner. We guarantee your satisfaction with your speaker and a smooth booking process.
Contact us today to book your favorite speaker.

"The skills you taught have been incredibly helpful in improving the quality of work and satisfaction in the workplace"…BC Teachers Federation

"Our departmental training team spent a lot of time researching and then selecting a speaker for our annual session and did it ever pay off! We've already noticed a more positive attitude from staff, and that is thanks to you"…City of Victoria

"This was one of our most successful conferences on record… We were especially pleased with your invaluable presentation at our conference and would definitely recommend your services to anyone organizing future business events…." Retail Meat New Zealand

"At the end of the day it was clear that participants were thrilled with your leadership seminar. Your energy and humour was a particularly good fit for this group"…Saanich Recreation Services

"Described as " the best I've ever heard" and "Brilliant", Michelle once again gave a professional and high energy presentation that audiences loved"…New Zealand Retailers Association

"Your energy, enthusiasm and outside of the box thinking are contagious. You are truly a motivated speaker who can inspire others"…Panorama Recreation Centre

"You kept the audience on the edge of their seats throughout the entire keynote address. We have received a great deal of positive feedback"…National Leasing Canada

"You are someone who really cares about your clients. Our staff had only wonderful things to say about you and the content delivered. To summarize… happy customers, happy employees and a happy boss….A great combination!"….Canadian Pest Control

Michelle′s Clients

Airlines/ Airlines Services/Transportation

American Airlines
Cara International
Qantas Airways Ltd
Queensland Department of Transport
Reimer Express Lines
Sunstate Airlines
TT Line
Travelex

Associations

Australian Industry Group
Australian Customer Service Association
Australasian Society of Refractive and Cataract Surgeons
Austrade
Canadian Association of Professional Speakers
Greater Victoria Chamber of Commerce
HR Management Association of Manitoba
Meeting Industry Association of Australia
NZ Retailers Association
NZ Retail Meat
Project Management Institute (US and Canada)
Pedorthic Association of Canada
Women's Business Network

Education

Abbotsford School District
Australian National University
BC Teachers Federation
Coquitlam School District
Melbourne Girls Grammar
Motorola University
Vancouver School Board
University of British Columbia

HealthCare/ Medical/Dental/Recreational

Cairns Base Hospital
Chinook Health Region
City of Victoria
David Thompson Health Region
Eye Surgery Foundation
Greenslopes Private Hospital
Healthcare Support Services Association of Alberta
Laser Sight Centres Australasia
Mater Hospital
Panorama Recreation
Royal Brisbane Hospital
Platinum Professional Development
Yaletown Laser & Cosmetic Surgery Centre
Saanich Recreation

Financial Services

EFTS Financial
Gainsworth Mortgages
Grant Thornton LLP
KPMG
State Super Financial Services

* Partial List only



The Power of Personal Leadership - Attitude makes the Difference
We all possess the ability to profoundly impact another person by the manner in which we conduct ourselves. When we go out in the world with a happier disposition, we impact others positively. By our own demeanor, we create an energy force that has the power to change attitudes and change lives. We should never underestimate our own personal power! This humorous, highly energized and insightful presentation offers a deeper understanding of the power of positive thinking and personal initiative, as well as specific tools to implement when faced with our own "stinkin′ thinking."
Whether your group needs an attitude adjustment, tune-up or makeover, audience members experience a memorable, popular keynote as they learn what lies behind a s.m.i.l.e as well as the true meaning of making a difference!
Leading the Team of One
Is leadership the influence you have on others? The respect you get from your peers? Your ability to implement a business strategy? The number of people who report to you? Or the number of friends you have on Facebook?
Over the course of her professional career in the media and advertising industry, Michelle got hit with two deep recessions that brought her face to face with the true meaning of leadership…
Learning objectives and benefits for attendees:
Implement specific strategies to develop outstanding results in business relationships
Discover the power of positive influence with co-workers and clients alike
Apply the incredible leverage of modeling a "do-what it takes" attitude
World Class Service Excellence
The Customer Service revolution is still in full swing! Is your front line staff committed to an "attitude of gratitude" for the business your customers provide? Are they giving a gold–medal performance with every customer experience? The first point of contact can make or break customer relationships within seconds. Is your team set up to win the seven second challenge with customers? The theme of this exciting keynote address or workshop is based on the reality that almost 70% of customers take there business elsewhere due to an attitude of indifference!
Learning objectives and benefits for attendees:
Recharge your attitude to client relationships: They are the reason you are in business
Learn the six secrets of customer satisfaction to outsmart the competition
Improve your internal client relationships to increase bottom line results
Learn dynamic communication strategies…Master the art of diplomacy with your most annoying clients!
Avoid the "cost of loss" …a bad service experience with your organization has immeasurable consequences!
Leading the generations: Adjusting attitudes for outstanding, collaborative workplaces
The notion of having one job and having it for life does not hold any appeal for the new generation of workers. Those days are gone forever and unless organizations are willing to invest in their people emotionally and financially, the best and brightest will unashamedly seek opportunities elsewhere, leaving you scrambling to replace them. In this context, employers must be willing to rethink existing hiring, mentoring and training practices and let go of old ideas that shaped the traditional organizational structures.
In this fun and informative presentation, participants learn how to adjust attitudes regarding the secret to motivating and retaining our workforce to create outstanding intergenerational workplaces. Developing an unbiased viewpoint and flexible approach, coupled with exceptional interpersonal skills and specific methods to keep all team members engaged, productive and satisfied. These are prerequisites for leadership success in managing our human capital.
Learning objectives and benefits of attending for managers:
Understand the "push" and "pull" factors regarding employees' decisions to stay or leave.
Learn how to apply positive communication & influence to give support and motivation to all team members; regardless of age, culture and attitudes.
Practice the language of leadership to use when giving feedback to different generations.
Learn how to create a work environment that fosters retention by encouraging creativity, participation in decision – making, brainstorming problem solving.
Experience hands – on opportunity to practice the power of positive connection will all generations!
Operation Cooperation: How to Build Outstanding, Collaborative Workplace Relationships
In these volatile times, teams within every type of organization are grappling with the challenges presented by the different values, attitudes and expectations present in today's business climate. "Operation Cooperation" offers you a winning strategy to build an outstanding workplace culture where everyone is empowered to communicate, collaborate and connect. In this interactive presentation, the concept of cooperation will be reinforced with an emphasis on the importance of successful internal workplace relationships to achieve an atmosphere of camaraderie and respect. Our external professional relationships are compromised when the spirit of a unified team is lacking. Participants will have the opportunity to refocus, re-energize and be reminded of the value of collective wisdom... prerequisites for outstanding team relationships.
Learning objectives and benefits for attendees:
Realign your core personal values to those of your workplace
Discover how to influence others with outstanding interpersonal skills
Experience first-hand the benefits of a collaborative atmosphere
Embrace the values of cooperation and respect …essentials for building a culture of excellence
Speaking Demo Video
In this video, Michelle discusses ways to practice personal leadership. She begins by asking the audience, "Do our internal relationships affect our external relationships?" She goes on to describe her "five characteristics of personal leadership." The first characteristic, she says, "is all about accountability," or "how we interact with other people." She adds that, "we are accountable for our own communication."
"Claude Bernard once said, it's what we think we know that often prevents us from learning," Michelle says. "How open minded are we?" She continues by discussing negative thoughts, saying that they can begin before a person is even out of bed in the morning. "All we do is we open our eyes, and we just turn around at look at who's lying next to us," she jokes.
Interview