Top25 Speaker Voting

Michael Tchong needs 6 vote(s) to make it into the Top 25 speakers on Speaking.com!
Speaker Booking Tip
"Tip: ask your speaker to do a book signing or attend a VIP meal with your guests. "
For Event Planners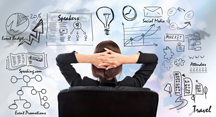 • Keynote Speaker Booking Toolkit.
• Booking a Celebrity Speaker.
• How to Find and Book the Right Speaker.
• Google+ Event Planning Forum.
• Tips for International Clients Booking U.S. Based Speakers.
Similar Speakers
Yossi Ghinsberg

Isolated in the Amazonian jungle after his raft went over a waterfall, Yossi Ghinsberg should have perished. Instead the Israeli, a 22-year-old youth at the…

Peg Neuhauser

Since publishing her now classic book Tribal Warfare in Organizations, Peg Neuhauser has become one of the most sought-out experts in conflict resolution, mediation, and…

Dr. Bob Nelson

Dr. Bob Nelson is a leading authority on employee recognition, motivation, and engagement. Over the past 20 years he has worked with 80% of the…

Once again our agent did an outstanding job. Not only did he provide me with a number of options for potential speakers but he helped with seeing who was available, when they could speak, and getting everything done in a timely fashion. I look forward to working with him again.
Auburn University
About SPEAKING.com
Established in 1994, we are exclusive agents for some of the world's leading experts, celebrities and professional speakers.
We offer event planners a fully staffed speaker logistics planning team, plus a personal SPEAKING.com Account Executive – a knowledgeable and trustworthy partner. We guarantee your satisfaction with your speaker and a smooth booking process.
Contact us today to book your favorite speaker.

"Michael Tchong was knowledgeable, engaging, fun and effective. The audience was pleased and informed. He was very easy to work with."
Cardinal Stritch University Leadership Center
(Event Booked by Speakers Platform. Received 7s out of 7s for presentation content, appearance, enthusiasm, presentation styles, professionalism and overall impression. Speech customization received a 5.)
"Michael was entertaining and engaging and brought a lot of substance to our meeting. He truly connected with the group and made us pause for a moment and look at things in a different light."
Jon Luther, Chairman and CEO Dunkin' Donuts
"Michael not only grabs you from the beginning with his entertain- ing and energetic style, but he brings insight about the future consumer landscape like no one else I have ever heard."
Clayton Reid, President and Manag- ing Partner MMG Worldwide (organizer of The Vail Summit)
"Michael offered compelling insights into the trends of global society, challenging our think- ing about how to serve tomorrow's customers. His style is entertaining and engaging."
Jay Witzel, President and CEO Carlson Hotels Worldwide, Regent
"Spot-on, funny and occasionally irreverent, Michael Tchong was easily the highest rated speaker at our 2007 Leadership Summit. As a 'futurist,' Michael has a way of delivering high-impact information in a low-key manner that makes people listen and learn, and laugh, through the whole program. I'm sure we'll bring him back to NAR again, as I look forward to hearing him a third time!"
Janet Branton, Senior Vice Presi- dent, National Assoc. of REALTORS
"Michael has a way of grabbing the attention of conference participants in a way that really engages them and makes them think about the implications of the customer of the future."
Robert Gilbert, President & CEO, Hospitality Sales & Marketing Asso- ciation International
"You have a gift for waking up an audience -- not only in print, but in person." "Michael′s ability to rivet audiences is due to an articulate command of trends and data, which help anchor his visions in a pointed manner."
Andrew Jaffe, Clio Awards Executive Director
"It′s rare that any speaker can move such a large percentage of the audience, particularly a group that crafts messages and advertising strategy for a living."
Allie Shaw, UNICAST Vice President of Worldwide Marketing
"Your willingness to engage in frank and open discussion made the [Congressional] tour exceptional."
Nancy Pelosi, Speaker of the U.S. House of Representatives
We live in an age that demands reinvention. So providing correct market insights for your audience is more critical than ever. Michael Tchong has the distinct ability to act both as a transformational catalyst while pointing audiences in the right direction.
His high-energy style combined with an intuitive insight into emerging market trends, will lift the morale of any audience. Michael achieves this feat by taking attendees on a spellbinding tour of the consumer and business landscape, all while contextualizing a host of trends that a casual observer may have missed. And he does it all in a highly entertaining and engaging style.
To encourage attendees to strategically rethink their future, Michael serves up "thought starters" that provide ready points of departure for the exploration of new ideas. His unique motivational style, laced with humor and deft analysis, have made audiences sit up and take notice worldwide.
Standard Presentation :
Analysis of the following Ubertrends: Digital Lifestyle, Time Compression, Unwired, Generation X-tasy and Fountain of Youth. Includes customized "thought starters." Duration: One hour + Q&A
Tailored Presentation
Designed for specific industries, requiring research and delivery of a custom presentation, including preliminary teleconference and/or on-site meeting. Duration: Ninety minutes to two hours + Q&A
Sample Topics:
Social Revolution: How Social Media Are Re-inventing our World
Revolutions create upheaval but they also usher in much-needed change and innovation. The social revolution is not only reinventing our dialog, but also how consumers interact with business and government.
In this entertaining and informative session, you will not only learn how "ubertrends" are reshaping society, but you will also gain an insider perspective on how socially propelled phenomena, from crowdsourcing to realtime analytics to influence metrics to private messaging, are redefining our future.
Key Takeaways:

Who are the two most valued tech companies? What can we learn from their success?
Who has successfully leveraged the "Time Compression" Ubertrend for 38 straight years?
What social-based technology will impact the mobile phone industry the most?

I Want To Tweet You Up
It′s made the news and makes the news. Twitter is everywhere. But where did this phenomenon emanate from? And what seeds of a new social revolution are propelling its success?

As consumers increasingly cross their "Ts" in evolutionary steps: first typing, then texting and now twittering, marked changes are sweeping over society. As our culture hurtles forward in a never-ending quest to weave technology into the fabric of life, humans are responding in extraordinary ways to a changing dialog. A baby is born while its child-bearing mother "tweets." Plane crashes are now routinely scooped on Twitter, ahead of traditional media. The twitterati are reshaping society by propelling trends faster than ever before.

Follow trendwatcher Michael Tchong as he takes you on a exhilarating journey through this dazzling landscape of now. And prepare to be amazed, amused and revitalized. Buckle up!

Highlights include:

Ubertrends compress time and usher in new digital lifestyle.
Social media are revolutionizing the human interaction and changing the dialogue.
Marketing has to adapt to this new reality by focusing on social engagement.
Innovation and reinvention are the watchwords for today.
Analysis of lifestyle Ubertrends: Casual, Complexity Nervosa, Generation X-tasy, Fountain of Youth, Multitasking, Retro Technology, Time Compression, Voyeurgasm, WAF, Wireless.

Other Potential Speech Topics Include...

10 Trends That Are Changing the World
China: Am Awakening Journey of Trends
Trends Changing the Consumer Landscape
Global Trends Affecting Youths

Half-Day Workshops:

Social Engagement Marketing
Trends come. Trends go. The only constant is change. Yet as a marketer you have an urgent need to know. What will spur the next economic boom? What's the next big trend going to be? Where will it emerge and how will it manifest? To provide insight into the near future, Ubercool now offers a workshop conducted by global trend analyst, motivational speaker and serial entrepreneur Michael Tchong.

Imaginations will be sparked as Michael, a noted trendwatcher and management consultant, leads attendees on a thought-provoking tour of the consumer landscape. This interactive workshop provides insights on what will move and shake the globe in the next few years, and what forces are reshaping consumer and business cultures worldwide.

Event Description
Objective – The Social Engagement Marketing Workshop is designed to help attendees grasp market forces, spot new business opportunities and seize the future. This eye-opening "innovation tour" helps audiences navigate today's fast-flowing stream of anthropological data to identify market opportunities of true merit.
Ubertrends – The workshop begins with an overview of "Ubertrends" — massive waves with broad implications on today's business and consumer lifestyles. Understanding Ubertrends is a core workshop concept because it helps explain the driving forces behind major market phenomena and helps one predict how the future will take develop. Typical Ubertrends covered include, Time Compression — The Acceleration of Life; Digital Lifestyle — Marriage of Man and Machine; Unwired — Control Freak Generation; Generation X-tasy, The Experience Economy; and Fountain of Youth — Reinventing Body and Spirit.
Thought starters – At the end of each Ubertrend exploration, "thought starters" are presented that encapsulate the key repercussions of each trend and suggested action items.
Cross-disciplinary analysis – Thought starters are followed by a showcase of innovative products and services that are harnessing each Ubertrend.
Social media – The workshop concludes with an in-depth exploration of key trends ruling the social media market, its analytics requirements; the marketing implications of curated content, the impact social sharing has on brand acceptance, the vagaries of peer influence, and a growing sensitivity towards marketers who mismanage their online social engagement, with particular attention paid to core influences affecting media consumption, including time compression, multi-media tasking, mobile social and the Apple iPad.
Workshop methodology – The Social Engagement Marketing Workshop relies on group dynamics and thinking to spur individual creativity, develop social dialog forecasting skills and to better analyze market research to more accurately predict future consumer behavior.

Michael Tchong Speech
Michael Tchong looks at the changes in attitudes to innovation over his career. He asks his audience, "Do you know that in 1991, 6 out of 10 top managers wanted to be sheep? Only 37% of top managers at the time wanted to be category innovation leaders. By 1999, that number had soared to 95%."
Discussing the reasons for this change, he says, "I'm sure you can guess what happened, right? The Internet, global competition, thought leader books… all changed the mindset dramatically, and that was good."
Moving into the present, he looks at the current scene: "Now today, the floodgates have opened: it made the Wall Street Journal search through all SEC documents and it found that the word innovation had been used 33,258 times in one year."
Michael Tchong Speech
Michael Tchong Full Speech
Keynote Speech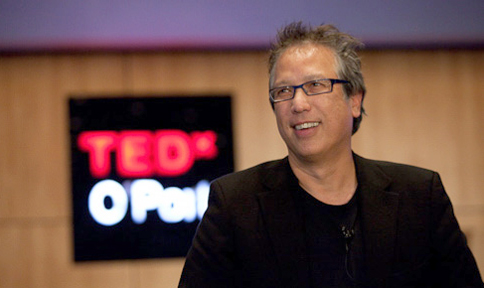 Described by The Daily Telegraph as "America's most influential trend spotter," Michael Tchong has been at the forefront of internet, social media and computer innovation throughout his career. His start-up companies have been at the cutting edge of now pervasive trends including desktop publishing, personal information management, Internet research and online marketing. A close examination ... more