* Please note that while this speaker's specific speaking fee falls within the range posted above (for Continental U.S. based events), fees are subject to change. For current fee information or international event fees (which are generally 50-75% more than U.S based event fees), please contact us.
Top25 Speaker Voting

Meredith Baxter needs 1 vote(s) to make it into the Top 25 speakers on Speaking.com!
Speaker Booking Tip
"Tip: speakers bureaus provide added value that you cannot get by booking speakers directly. "
For Event Planners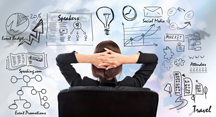 • Keynote Speaker Booking Toolkit.
• Booking a Celebrity Speaker.
• How to Find and Book the Right Speaker.
• Google+ Event Planning Forum.
• Tips for International Clients Booking U.S. Based Speakers.
Similar Speakers
Bill Rancic

Making broadcasting history as the first contestant ever to be chosen by Donald Drumpf as a winner on the NBC show "The Apprentice," Bill Rancic…

Len Berman

With over 4 decades in broadcasting, there is no major sports event that Len Berman has not covered. He has been to many Super Bowls,…

Glenda Hatchett

For a decade, millions watched Judge Glenda Hatchett's compassionate and just rulings on the hit court show Judge Hatchett. As a speaker, the seasoned legal…

Everyone at your speakers agency were professional and helpful throughout the process, making it easy to book, communicate, and prepare for our event.
Hewlett Packard
About SPEAKING.com
Established in 1994, we are exclusive agents for some of the world's leading experts, celebrities and professional speakers.
We offer event planners a fully staffed speaker logistics planning team, plus a personal SPEAKING.com Account Executive – a knowledgeable and trustworthy partner. We guarantee your satisfaction with your speaker and a smooth booking process.
Contact us today to book your favorite speaker.

"This was the best luncheon ever - Meredith Baxter was great! I never thought I would laugh so hard and enjoy myself so much. I loved hearing Meredith's story, she didn't talk about the problem, but focused on the solution."
- Council on Drugs and Alcohol Houston

"I can't say thank you enough for making our event last night our best event and most memorable we have ever had! We have never had a speaker ask to be present during our survivors march - let alone someone who greeted our survivors. I cannot tell you how many hearts you touched and there was not a dry eye in the tent. A lot of our survivors come every year for that march, and they will NEVER forget this year!"
- Emanuel Medical Center

"We were truly pleased and inspired to have you as our speaker at the Advocacy Summit. I know it meant a lot to everyone to hear your personal story and thoughts about cancer. Thank you for being a memorable part of our first summit!" - National Cancer Institute

"Meredith's speech was great - so many remarked about how honest and real she was and how courageous she was. She was very approachable and I don't think she realizes the deep impact she has on so many people, not just as a celebrity, but as a genuine human being who has grown and triumphed over adversity."
- Comtrea (Domestic Violence)

"It will be hard to pick our next speaker after having you. Everyone liked the fact you were 'real.' You not only told your life story, but told how you were overcoming your problems and learning to forgive."
- SW Louisiana Women's Conference

"Meredith Baxter was fabulous. She came across as a strong survivor who has confronted her own role in the abuse without judging those who are still on the road to self-discovery. As Advocate and former victim, she seemed so at home with us."
- Voices of Courage Luncheon

"Thank you for talking (and listening) to our guests before the luncheon. You gave our event an A+ rating. Your message clearly communicated the pervasiveness of domestic violence and its impact on women, children and families, and you presented new information they won't forget. I am touched that you provided a contribution - you are only the second speaker to ever do so in 21 years"
- Safe Haven of Tarrant County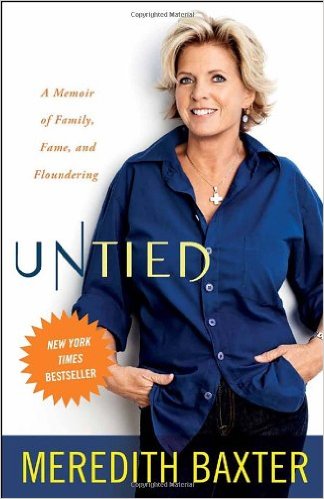 Untied: A Memoir of Family, Fame, and Floundering>
For the first time, Meredith Baxter is ready to share her incredible highs, (working with Robert Redford, Doris Day, Lana Turner, and the cast of Family Ties), and lows (a thorny relationship with her mother, a difficult marriage to David Birney, a bout with breast cancer), finally revealing the woman behind the image.
From her childhood in Hollywood, growing up the daughter of actress and co-creator of One Day at a Time Whitney Blake, Baxter became familiar with the ups and downs of show business from an early age. After wholeheartedly embracing the 60s counterculture lifestyle, she was forced to rely on her acting skills after her first divorce left her a 22-year-old single mother of two. Baxter began her professional career with supporting roles in the critically panned horror film Ben, and in the political thriller All the President's Men.
More lucrative work soon followed on the small screen. Baxter starred with actor David Birney as the title characters in controversial sitcom Bridget Loves Bernie. While the series only lasted a year, her high-profile romance with Birney lasted 15 volatile and unhappy years. Hiding the worst of her situation from even those closest to her, Baxter's career flourished as her self-esteem and family crumbled. Her successful run as Nancy on Family was followed by her enormously popular role on Family Ties, and dozens of well-received television movies.
After a bitter divorce and custody battle with Birney, Baxter increasingly relied on alcohol as a refuge, and here speaks candidly of her decision to take her last drink in 1990.
And while another ruinous divorce to screenwriter Michael Blodgett taxed Baxter's strength and confidence, she has emerged from her experiences with the renewed self-assurance, poise, and understanding that have enabled her to find a loving, respectful relationship with Nancy Locke, and to speak about it openly.
Told with insight, wit, and disarming frankness, Untied is the eye-opening and inspiring life of an actress, a woman, and a mother who has come into her own.

What I've Learned So Far...A Memoir of Family, Fame and Floundering
A beloved and iconic television star, Meredith Baxter is remembered and appreciated for her perceptive portrayals of intelligent and independent women. In this lighthearted and moving presentation, she recounts her colorful life as an actress as well as her troubled family life and shares how she overcame many obstacles to achieve health, happiness, strength and acceptance. Audiences love her candid and upbeat style during a question and answer session.
My Breast (Cancer): When a Role Becomes a Reality
After playing a breast cancer survivor, Meredith Baxter became passionate about finding a cure for the disease. She started a research foundation funded by her skin care line. And then shockingly, she received her own diagnosis. Meredith tells how she learned to shed her shame and share her own story with women across the country. Meredith encourages other survivors to arm themselves with a sense of humor and a proactive schedule for follow-up care. She also explains the latest research findings.

Substance Abuse: The Road to Recovery
Like so many alcoholics, Meredith Baxter thought she had her drinking under control. After all, she was juggling young motherhood (five children!) and a successful acting career. But it nearly came crashing down after she flubbed a movie role. Confronted with the possibility of losing her livelihood, she entered recovery for substance abuse. Nineteen years later, she is still sober. With poise and pride, Baxter shares her inspiring success story of overcoming her fears and regaining control of her life.

Breaking Family Ties: Empowering Ourselves to Overcome Domestic Violence
In Meredith Baxter's most famous role, she was mom to one of the happiest, healthiest families on television. In real life, her family life was far from picture perfect. She married three times, and struggled through various levels of domestic abuse before finally finding freedom and contentment. Meredith speaks honestly about her own journey inward to confront the low self esteem and negative feelings that kept propelling her into bad relationships. She encourages others to find the courage to look inside as well, so they too can break the bad patterns that lead to unhealthy choices and bullying relationships. Meredith discusses how to move beyond the role of victim and to learn to trust those protective instincts that now serve her so well.

Meredith Baxter at Human Rights Campaign Fundraiser
Meredith Baxter reveals how coming out publicly on her sexuality positively and powerfully transformed her life. "For me despite the successes I had in my life previously, it wasn't until I said, 'Yes, that's who I am,' that I felt entitled to take my right place," she confesses.
She assures others of the importance of admitting their identity, attesting that covering up secrets or trying to be something you're not is not only a daunting energy-draining task, but a road block to creating a world free of homophobia and discrimination.
Meredith Baxter Speaks on Overcoming Abuse, Addiction, and More