Long-time
Today Show
host, Matt Lauer is one of the nation's most recognizable journalists as well as somewhat of a pop culture fixture. The popular news anchor, well known for his hardball interviews with political leaders, celebrities, and major news makers, often appears in other mainstream media including
Dateline NBC
,
The Ellen Degeneres Show
,
The Tonight Show
, and the occasional feature film cameo,
Lauer started his career with a journalism internship at WOWK-TV in West Virginia. During the 1980s he built up his experience and reputation taking a variety of reporting assignments along the East Coast, eventually returning to his home town of New York City to host several programs. His sparkling chemistry with live audiences as well as home viewers soon got him noticed by NBC, who signed him on in 1992 to co-host two shows, Live at Five and Today in New York. Soon, he became a frequent host for the network's specials, including The Macy's Thanksgiving Day Parade, The Tournament of Roses Parade and Up for the Golden Globes. In 1994, Lauer became news anchor for the prestigious Today show, and in 1997 succeeded Bryant Gumbel as co-host opposite Katie Couric.
During the past two decades, Lauer has been a pillar of American news, covering every major story including the 9/11 Terrorist Attacks with composure and sensitivity. He has conducted several history-making interviews such as his in-depth 2010 headline-making talk with George Bush, the first media interview conducted with the former president after he had left office. That same year Lauer conducted the first interview with President Obama after he had signed the historic healthcare package. Additionally, he has broadcasted live from more locations than perhaps any other journalist; his work has taken him to Iran, Afghanistan, Mt. Everest, Bhutan, the Demilitarized Zone that separates North and South Korea, Sir Richard Branson's private island, and many other extraordinary places.
Full Profile
Matt Lauer has been co-anchor of NBC News' Today since 1997. Lauer joined Today as news anchor in 1994, providing news updates throughout the two-hour telecast each weekday morning. He also was a frequent substitute for anchor Bryant Gumbel.

From 1992 to 1996, Lauer was at WNBC-TV, New York as co-anchor for the station's early evening and early morning newscasts, News Channel 4/Live at Five and Today in New York. Before joining WNBC, Lauer hosted a daily, live three-hour interview program, 9 Broadcast Plaza, in New York. Previous experience includes hosting a number of weekly information and talk programs in Boston, Philadelphia, Providence, and Richmond.

Since joining NBC News, Lauer has conducted a number of newsworthy interviews. In January 1998, he sat down for the first interview with First Lady Hillary Rodham Clinton after the Monica Lewinsky scandal made headlines. Lauer also conducted a 20-minute interview and tour of the George Bush Library in College Station, Texas, with the former president himself. In April 2000, Lauer marked the 25th anniversary of the fall of Saigon with an interview with former P.O.W. and Arizona state senator John McCain, live from Ho Chi Minh City in Vietnam.

In November 2002, Lauer sat down with eleven crew members from Flight 63, the trans-Atlantic flight that Richard Reid, a.k.a. the "shoebomber," targeted in December 2001. The interview aired in four parts, on Todayand a full-hour on Dateline NBC. When Operation Iraqi Freedom started in March 2003, Lauer contributed live reports from Qatar, the region that served as a staging area for American forces in the preparations for war. Lauer gave Today viewers first-person reports from this critical battleground. In August 2004, on the eve of the Republican National Convention in New York City, Lauer secured an exclusive interview with President George W. Bush. This newsmaking interview covered topics such as Bush's strategies for campaigning in key battleground states, the war against terror and the mindset of the Mid East.

Other exclusive interviews Lauer conducted in 2004 include a sit down with Osama Bin Laden's half brother, Yeslan Bin Laden, new Yankee Alex Rodriguez, filmmaker Michael Moore and Mary Kay Letourneau's victim and lover Vili Fualaau. Lauer also contributed to coverage of live, special events and news stories such as coverage of the 2004 Summer Olympic Games in Athens and broadcast network coverage of President Ronald Reagan's funeral in June of 2004. On June 19, 2007, he interviewed Prince Henry and Prince William of Wales.

Lauer served as the 2009 Class Day speaker at Harvard University′s undergraduate commencement ceremonies.
Matt Lauer Speaker Videos
Matt Lauer: Harvard Class Day
Accomplished journalist Matt Lauer borders on being a stand-up comedian as he ponders what advice he can give Harvard's graduating class. Pointing out his own connections to Harvard, he recounts that when he was a senior in high school he considered applying to the prestigious university only to be shot down by his guidance counselor who told him that applying to Harvard with his student record would be the "biggest waste of $15 in the history of $15."
On a serious note, while Lauer expresses his belief that his audience is filled with future world changers, he cautions graduates not to see their degree and educational background as an entitlement. "This education is a powerful tool but it is just one of the tools at your disposal. I encourage you to use all your tools," he states. "Use your compassion, your kindness, your generosity, your sense of fair play, your sense of humor to build bridges to the people around you, not to erect barricades."
Matt Lauer: George W. Bush Interview
Matt Lauer: Interview with President Barack Obama
Speeches / Speaking Engagements

One of the most likeable and charismatic journalists of our time, Matt Lauer has kept NBC news at the top of its game for over 25 years with his unique ability to toggle between the serious and fun in a split second, while always treating his audience with the upmost respect. As his colleagues can attest, he is the real-deal, showcasing his true personality both on and off air, or in the case of speaking engagements, on and off stage. One of the U.S.'s leading reporters, Lauer has had rare access to the world's most powerful leaders and news-making figures. He has broadcasted from nearly every nation, covered most major stories of the past two decades, and has an enriching repertoire of tales and insights on current events in addition to what it takes to be successful and make a positive difference in the world.

* Please note that while this speaker's specific speaking fee falls within the range posted above (for Continental U.S. based events), fees are subject to change. For current fee information or international event fees (which are generally 50-75% more than U.S based event fees), please contact us.
Top25 Speaker Voting

Matt Lauer needs 8 vote(s) to make it into the Top 25 speakers on Speaking.com!
Speaker Booking Tip
"Tip: some speakers might provide one of their popular book titles as a free gift to your audience. "
For Event Planners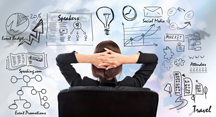 • Keynote Speaker Booking Toolkit.
• Booking a Celebrity Speaker.
• How to Find and Book the Right Speaker.
• Google+ Event Planning Forum.
• Tips for International Clients Booking U.S. Based Speakers.
Similar Speakers
Gloria Estefan

Cuban-born American singer, songwriter, actress and entrepreneur, Gloria Estefan is best known for being the "Queen Of Latin Pop." One of the top 100 best-selling…

Bill Nye

Mechanical engineer and television personality Bill Nye got a generation of Americans hooked on science. A master of "edutainment", Nye became a household name in…

Kris Jenner

Years before Kris Jenner became a nationally recognized figure on Keeping Up With the Kardashians, she was already a master of marketing, presentation, and making…

Everyone at your speakers agency were professional and helpful throughout the process, making it easy to book, communicate, and prepare for our event.
Hewlett Packard
About SPEAKING.com
Established in 1994, we are exclusive agents for some of the world's leading experts, celebrities and professional speakers.
We offer event planners a fully staffed speaker logistics planning team, plus a personal SPEAKING.com Account Executive – a knowledgeable and trustworthy partner. We guarantee your satisfaction with your speaker and a smooth booking process.
Contact us today to book your favorite speaker.

Matt Lauer: Harvard Class Day
Accomplished journalist Matt Lauer borders on being a stand-up comedian as he ponders what advice he can give Harvard's graduating class. Pointing out his own connections to Harvard, he recounts that when he was a senior in high school he considered applying to the prestigious university only to be shot down by his guidance counselor who told him that applying to Harvard with his student record would be the "biggest waste of $15 in the history of $15."
On a serious note, while Lauer expresses his belief that his audience is filled with future world changers, he cautions graduates not to see their degree and educational background as an entitlement. "This education is a powerful tool but it is just one of the tools at your disposal. I encourage you to use all your tools," he states. "Use your compassion, your kindness, your generosity, your sense of fair play, your sense of humor to build bridges to the people around you, not to erect barricades."
Matt Lauer: George W. Bush Interview
Matt Lauer: Interview with President Barack Obama