* Please note that while this speaker's specific speaking fee falls within the range posted above (for Continental U.S. based events), fees are subject to change. For current fee information or international event fees (which are generally 50-75% more than U.S based event fees), please contact us.
Top25 Speaker Voting

Mary O Devereaux needs 6 vote(s) to make it into the Top 25 speakers on Speaking.com!
Speaker Booking Tip
"Tip: speakers bureaus provide added value that you cannot get by booking speakers directly. "
For Event Planners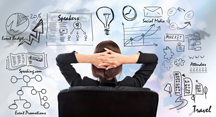 • Keynote Speaker Booking Toolkit.
• Booking a Celebrity Speaker.
• How to Find and Book the Right Speaker.
• Google+ Event Planning Forum.
• Tips for International Clients Booking U.S. Based Speakers.
Similar Speakers
Haiyan Wang

Haiyan Wang specializes in global strategy, executive education, management consulting, and doing business in China and India. As Managing Partner of China India Institute, she…

Ichiro Fujisaki

Having served as Japan's top diplomat for issues concerning economy, trade, politics, and security, the honorable Ichiro Fujisaki is one of the most well connected…

Anil Gupta

Widely recognized as a leading expert on entrepreneurship strategy and globalization, Anil Gupta holds the Michael Dingman Chair in Global Strategy and Entrepreneurship at the…

The retreat was extraordinary, professional, and personable. Everyone is still raving about it. They said it was the best experience of their lifetime. And, I would have to agree. I most certainly hope we have the opportunity to work together in the future.
YPO: Young Presidents' Organization
About SPEAKING.com
Established in 1994, we are exclusive agents for some of the world's leading experts, celebrities and professional speakers.
We offer event planners a fully staffed speaker logistics planning team, plus a personal SPEAKING.com Account Executive – a knowledgeable and trustworthy partner. We guarantee your satisfaction with your speaker and a smooth booking process.
Contact us today to book your favorite speaker.

"Mary is in the disruption business. She is guaranteed to shake up your thinking—in the best and most productive way imaginable—on strategy or how to dispel the sacred cows that are getting in your way."
Kaj Alhmann
VP General Electric
Board, GE Captial Services
Founder and President, Six Sigma Winery

"Mary provided China insights that surprised me despite my long, successful business dealings with the mainland."
Norman Yuen, Deputy Managing Director
CITIC-Pacifi c Ltd.

"Inspirational and very insightful. We need you back for more."
Dick Clark, CEO
Merck & Co., Inc.

"You really disturbed my thinking. Thank you for letting me leap on stage to engage with you on what we need to do to bring this generation into our culture. We will never forget this presentation."
Greg Diekemper, CEO
Swank AV

"Navigating the Badlands offers a concise, coherent interpretation of globalization and its impacts on companies along with strategies to do something about it."
Harald Pressler
DaimlerChrysler AG
Berlin, Germany

"Your global forecast and China's opportunities will help Chinese CEOs build innovative companies for the global marketplace and avoid the common problems and pains of their global competitors. We need your team in every Chinese strategy meeting."
Chen Zhangliang, Ph.D.
Founder and CEO of several Chinese private ventures
Member of the National Peoples Congress
President, China Agricultural University

"This was just the kind of energizing, barrier-breaking keynote we needed to kick off our strategy session. Your insights about our future were enlightening and tremendous value-adds to our strategic thinking in this retreat. We want you back yesterday for the future of food."
John Lansing
President and CEO
Scripps Network

"Every region in State Farm needs to hear your talk on Gen Y before they put their strategy together to target this group."
Deborah Bobbit, EVP
State Farm Insurance

"There is no one who has put together a more coherent understanding of the future of higher education and how it must change than Mary. You turned our faculty and Board's minds 180 degrees. You have shaped our future in a much different way."
Judy Kuipers, Ph.D.
Dean Fielding Graduate University

"An outstanding, cogent presentation and discussion on the future of jobs. Both the insights and data were immediately useful to us."
David Kiefer
Dell Computer

"Mary's insightful analysis of the global economy is provocative and pragmatic. I could immediately put the strategies to work in my company."
Derek Van Eck, CEO
Global Financial Services, New York

"Your skills in framing the important and critical issues were impactful and meaningful. Thank you for building bridges of understanding and collaboration between leaders, cultures, generations, and points of view."
Lillie Richardella, CEO
International Women's Forum

"Brilliant! Truly breakthrough thinking on the kind of leadership that we need to innovate."
Deborah Dagit
Merck & Co., Inc.
Navigating the Badlands: Thriving in the Decade of Radical Transformation
In this groundbreaking book, Mary O′Hara-Devereaux -- an internationally renowned business forecaster -- shows how organizations can hone their competitive edge during these uncertain times. Using the metaphor of traveling through the badlands of the American West, Navigating the Badlands offers the principles, tools, transformative strategies, and essential understanding executives and business leaders need if they are to weather the rugged, global business landscape of the future. Throughout the book O′Hara-Devereaux reveals how business leaders can seize the opportunity to create new value from successful alliances, reach global markets, and find top talent.
Order Here



GlobalWork: Bridging Distance, Culture and Time
While many of the books on the globalization of business, society, or telecommunications focus on technology, and others consider cultural diversity, few have dealt with both issues simultaneously. The authors, both of whom are affiliated with a research and consulting organization called the Institute for the Future, discuss the problems of team building and group activities when team or group members are dispersed--separated by time, distance, and cultures. Using results from the institute′s five-year "Groupware Outlook Project," they cover cross-cultural communication, process facilitation, remote teamwork, and the use of information technology to minimize distances and take advantage of differences. While their scope is truly multinational, the authors target the U.S. and its relations with the Pacific Rim nations, Mexico, and Canada.
Order Here


Dispatches From The Front Lines Of The Future
With 25 years of experience in more than 50 countries on six continents, sought-after keynote speaker Mary O′Hara-Devereaux has established a worldwide reputation as a finger-on-the-pulse business forecaster, trend analyst and strategic guide who has helped thousands of leaders and senior executives around the globe find—and hit—targets no one else can see.
Mary accurately forecast the period of chaos, disruption, and unrivalled opportunity that will last another decade.
Now—in profound, provocative, pragmatic dispatches from the frontlines of the future—she focuses on the extraordinary economic and social fault lines that are re-shaping the future of business and reveals the specific implications for you and your organization.
Keynotes:
Hot Dispatch from the Near Future:
New Keynote and Executive Briefing
Economy in Upheaval-Strategies to Navigate What's Next!
Focus On Your Future
Fault Lines: Eight Trends That Will Disrupt Your Future
The Edge of the World: Beyond Tomorrow
More Sought-After Keynotes
Fueling Innovation: Game-Changing Strategies for Firing Up Your Profitability
The Future of Work: Warning! Extreme Transformation Ahead
Geeks not Geezers: The Millennials Come of Age—and Their Future Will Not Resemble Your Past
Strategic Power Networks: Trade up to Lead from the Top of Your Game
The Cave of the Tiger: Targeting Your Best Opportunities in China
More China Topics
Favorable Winds: What′s Next in China′s Marketplace—a Five-Year China Forecast
Fire Ascends Above the Water: Eight Surprises about China′s Future
Secrets of the Middle Kingdom: Deciphering China′s Consumer Conundrum
Hot Topics
Dollars and Sense: Outlook for Consumer Financial Services
The Chalkboard Notes: The Future of Higher Education and Adult Learning
The Hundred-Year Itch: Get Ready for Your Second Middle Age
Rosie the Riveter Redux: What′s Next for Women?
Dr. Mary O'Hara-Devereaux - Speech Clip
"The future is already here, it's just not evenly distributed." Dr. Mary O'Hara-Devereaux displays her expertise in analyzing trends for the future and outlining strategies for adapting to them.
Speech Excerpt