Top25 Speaker Voting

Marshall Goldsmith needs 5 vote(s) to make it into the Top 25 speakers on Speaking.com!
Speaker Booking Tip
"Tip: some speakers might provide one of their popular book titles as a free gift to your audience. "
For Event Planners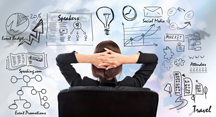 • Keynote Speaker Booking Toolkit.
• Booking a Celebrity Speaker.
• How to Find and Book the Right Speaker.
• Google+ Event Planning Forum.
• Tips for International Clients Booking U.S. Based Speakers.
Similar Speakers
Marcus Buckingham

Cambridge University Masters graduate Marcus Buckingham founded The Marcus Buckingham Company in 2005 to help promote his credo that no company can truly thrive unless…

Vijay Govindarajan

Widely regarded as one of the world's leading experts on business and management strategy, globalization and innovation, Vijay Govindarajan (known as VG) is a Coxe…

Daniel Yergin

Daniel Yergin was educated at Yale University, where he founded The New Journal, and, as a Marshall Scholar, at Cambridge University where he was awarded…

SPEAKING.com does a wonderful job! Our AE always responds promptly and is very professional, thank you!
AlphaNet
About SPEAKING.com
Established in 1994, we are exclusive agents for some of the world's leading experts, celebrities and professional speakers.
We offer event planners a fully staffed speaker logistics planning team, plus a personal SPEAKING.com Account Executive – a knowledgeable and trustworthy partner. We guarantee your satisfaction with your speaker and a smooth booking process.
Contact us today to book your favorite speaker.

"We were a very successful team who took our performance to the next level. With Marshall's help we identified our two areas and went to work. We used everyone's help and support, exceeded our improvement expectations and had fun! A team's dedication to continuous improvement combined with Marshall's proven process ROCKS!"
Alan Mulally, CEO, Ford Motor Company
"As the CEO of the Girl Scouts, I was working to help a great organization become 'the best that we could be'. The first person Marshall volunteered to work with was me—this sent an important message. I was exuberant about the experience, I improved and we moved this process across the organization. Now I am Chairman of the Leader to Leader Institute - and we are still working together to serve leaders."
Frances Hesselbein, Presidential Medal of Freedom honoree
"Marshall is a great coach and teacher. He has done a lot to help both me and our high-potential leaders. His approach is practical, useful, helpful and fun!"
JP Garnier, CEO, Glaxo SmithKline
"At McKesson, we are on a mission—together with our customers—to fundamentally change the cost and quality of how healthcare is delivered. To fully realize the potential that lies in this transformation, our leaders must be able to demonstrate values-based leadership practices to maximize employee engagement each and every day. Marshall's teachings remind us of how personal growth and change are a never ending journey."
John Hammergren, CEO, McKesson
"Marshall Goldsmith has helped me become a more effective leader—as judged by the people who are most important at Getty Images—our employees. Marshall has helped me and my executive team members to be much better positive role models for living our Leadership Principles."
Jonathan Klein, CEO, Getty Images
"Marshall has helped me personally to improve as a leader and has provided the tools and dynamics to turn a well-functioning management team into a high-performance team, where all the members have improved individually, and considerably added to team performance."
David Pyott, CEO, Allergan
"Marshall is a dynamo. He helps highly successful people get better and better and better. His advice helps me enormously at work, but it makes an even bigger impact at home. My wife and kids stand up and applaud Marshall for helping me become a better husband and dad. What could be better than that?"
Mark Tercek, Managing Director, Goldman Sachs & Co
"A great coach teaches you how to improve yourself. Marshall is a great coach! He has a unique ability to help you determine what you can improve and what will have the greatest impact on the people you lead and love."
Brian Walker, CEO, Herman Miller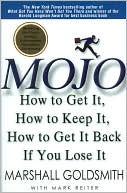 Mojo: How to Get It, How to Keep It, How to Get It Back if You Lose It!
In his follow-up to the The New York Times bestseller, What Got You Here Won't Get You There, #1 executive coach, Marshall Goldsmith, lays out the ways that we can get—and keep—our Mojo.
Our professional and personal Mojo is impacted by four key factors: identity (Who do you think you are?), achievement (What have you done lately?), reputation (Who do other people think you are—and what have you done lately?) and acceptance (What can you change—and when do you need to just 'let it go'?).
Mojo is: that positive spirit toward what we are doing now that starts from the inside and radiates to the outside. Mojo is at its peak when we are experiencing both happiness and meaning in what we are doing and communicating this experience to the world around us. The Mojo Toolkit provides fourteen practical tools to help you achieve both happiness and meaning—not only in business, but in life.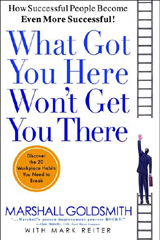 What Got You Here Won't Get You There
How Successful People Become Even More Successful
Goldsmith, an executive coach to the corporate elite, pinpoints 20 bad habits that stifle already successful careers as well as personal goals like succeeding in marriage or as a parent. Most are common behavioral problems, such as speaking when angry, which even the author is prone to do when dealing with a teenage daughter's belly ring. Though Goldsmith deals with touchy-feely material more typical of a self-help book—such as learning to listen or letting go of the past—his approach to curing self-destructive behavior is much harder-edged. For instance, he does not suggest sensitivity training for those prone to voicing morale-deflating sarcasm.
His advice is to stop doing it. To stimulate behavior change, he suggests imposing fines (e.g., $10 for each infraction), asserting that monetary penalties can yield results by lunchtime. While Goldsmith's advice applies to everyone, the highly successful audience he targets may be the least likely to seek out his book without a direct order from someone higher up. As he points out, they are apt to attribute their success to their bad behavior. Still, that may allow the less successful to gain ground by improving their people skills first.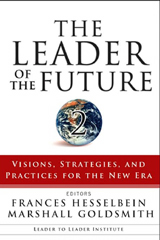 The Leader of the Future 2
Visions, Strategies, and Practices for the New Era
The Leader of the Future 2 follows in the footsteps of the international bestseller The Leader of the Future, which has been translated into twenty-eight languages, and is one of the most widely distributed edited collections on leadership to date. In twenty-seven inspiring and insightful essays, this book celebrates the wisdom of some of the most recognized thought leaders of our day who share their unique vision of leadership for the future.
How to get and keep your mojo. What to do to get it back if you lose it.

Identify the five key variables that impact engagement on the job
The Mojo Tool Kit (14 practical tools to achieve success)

The skills, talents and abilities that got you here, may not get you there.

Discover the 20 annoying personal habits that get leaders into trouble
See results tracking 86,000 people in coaching for success

Looking at the challenges for leadership success in the new millennium.

Leading New Age professionals
Leading in rapidly changing times

Leadership in the Global Organization

Five emerging competencies for global leaders
Working effectively across cultures
Building effective global teams
Leading and managing virtual teams

Sales success in the new world of customer expectations.

A new approach: it is easier to stop than start
16 habits that can get even the best sales people in trouble

Align your talent practice to business outcomes.

Discover the 10 Deadly Sins of talent management
Learn how to build a talent-rich organization

Dr. Marshall Goldsmith Keynote Speech
"Why do we not ask that question, how can I be better at work? And even more important, why do we not ask the question at home?" asks Dr. Marshall Goldsmith, as he explains how a culture of questioning and testing is necessary in both business and social relationships in order to maximize their efficiency and to produce the most effective outcomes. As he explains, "The reason we don't ask that question is that we're afraid of the answers."
DR. MARSHALL GOLDSMITH: A Crash Course to Becoming a CEO
Dr. Marshall Goldsmith: Full Speech
Dr. Marshall Goldsmith: Keynote Speech
Dr. Marshall Goldsmith Keynote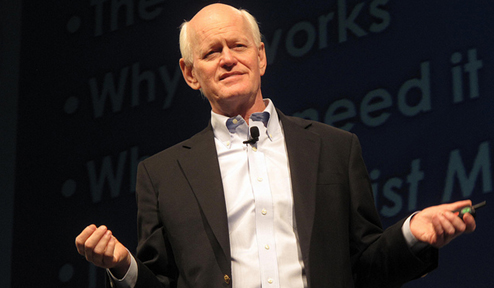 Dr. Marshall Goldsmith is a world authority on leadership and employee relations, demonstrating how good management can achieve positive, lasting change in the age of globalization. What we've learned is by challenging ourselves everyday, we can really build our own mojo, without waiting for the rest of the world to give it to us. SPEAKING.COM: ... more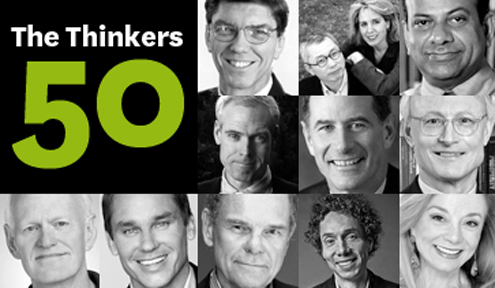 Marshall Goldsmith is one of the world's leading executive coaches. In 50 engaging videos, Marshall will share his insights with the managers and aspiring managers of the world. His video blogs, and accompanying written blogs, will be posted once a week for the next 50 weeks at Thinkers50. They will incorporate learnings from Marshall's 38 ... more