* Please note that while this speaker's specific speaking fee falls within the range posted above (for Continental U.S. based events), fees are subject to change. For current fee information or international event fees (which are generally 50-75% more than U.S based event fees), please contact us.
Top25 Speaker Voting

Mark Thompson needs 18 vote(s) to make it into the Top 25 speakers on Speaking.com!
Speaker Booking Tip
"Tip: find a speaker in your local area to save on travel costs. Most speakers will also reduce their keynote fee for local events. "
For Event Planners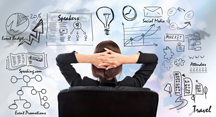 • Keynote Speaker Booking Toolkit.
• Booking a Celebrity Speaker.
• How to Find and Book the Right Speaker.
• Google+ Event Planning Forum.
• Tips for International Clients Booking U.S. Based Speakers.
Similar Speakers
Jim Lawless

Jim Lawless' remarkable success as a speaker and advisor stems from the fact that he has followed his own advice to achieve extraordinary results. Famous…

Jeff Thull

Jeff Thull is the President and CEO of Prime Resource Group, where he has designed and implemented business transformation and professional development programs for companies…

Dewitt Jones

One of America's most distinguished professional photographers and photojournalists, Dewitt Jones made his reputation over two decades of photographing global stories for the National Geographic.…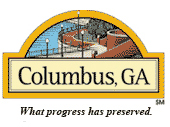 I so appreciated my representative for his responsiveness and for the ease with which I could communicate with him. This was my first time having to secure the talent for our program myself, and I could not have asked for a better experience with your speakers agency.
Mayor's Commission on Unity, Diversity and Prosperity for Columbus, GA
About SPEAKING.com
Established in 1994, we are exclusive agents for some of the world's leading experts, celebrities and professional speakers.
We offer event planners a fully staffed speaker logistics planning team, plus a personal SPEAKING.com Account Executive – a knowledgeable and trustworthy partner. We guarantee your satisfaction with your speaker and a smooth booking process.
Contact us today to book your favorite speaker.

"If you're crazy enough to do what you love for a living, then you're bound to create a life that matters. The book Success Built to Last wisely counsels you to go nuts about something meaningful. That's what you're here to do, for heaven's sake. If you do that, then you won't need to finish this book!"
HERB KELLEHER,
Chairman and Cofounder, Southwest Airlines
"In Success Built to Last, authors Jerry Porras, Stewart Emery and Mark Thompson share the wisdom of great leaders about sustaining success and having a fulfilling life at the same time. They show readers how to pursue their passions and achieve success beyond their wildest dreams, while staying true to who they are. The book is a 'must read!'"
BILL GEORGE,
former Chairman & CEO, Medtronic and author of Authentic Leadership
"John Deere himself said 'I will not put my name on a product that does not have the best in it that is in me.' Imagine using that same standard in your personal life and career. When you commit yourself to excellence that would make you proud to put your name on everything you do, then you will have Success Built to Last."
Robert Lane,
Chairman and CEO of John Deere & Co., Inc.
"At last, a powerful new resource, for leaders struggling to create 'a life that matters,' a guide book for the journey to greater significance for leaders across the sectors, around the world."
Frances Hesselbein,
Chairman and Founding President Leader to Leader Institute, (formerly the Peter F. Drucker Foundation) and Editor–In–Chief of the Leader to Leader Journal
"You can make a difference if you put your passions to work in a way that builds a better life for you, your business and your community. Success Built to Last shows you how."
STEVE FORBES,
Editor in Chief, Forbes Magazine
"In business and in life, lasting success takes teamwork, integrity and the courage to stick with what really matters. It's the best five players that win the game, not the five best players. That's what this book is all about."
RICHARD KOVACEVICH,
Chairman, President and CEO of Wells Fargo
"There is no greater thing you can do with your life and work than find your passion and follow it–in a way that improves both yourself and the world. In this book you will learn from both unknown and famous people–inspiring leaders like Nelson Mandela and entrepreneur Michael Dell, along with schoolteachers, scientists, community workers, athletes, artists, Nobel laureates and the Presidents of nations.
"From Bono and Quincy Jones to Maya Angelou and The Dalai Lama, all the people you will meet in Success Built to Last challenged themselves to do more, be more and give back more than even they thought possible. Everyone wants success, but you can do better than that. This is an extraordinary book that finally reveals a meaningful 'secret formula' for success based on the lives of remarkable people."
Sir Richard Branson
"The three co-authors of Success Built to Last have served on our corporate university advisory board since its inception. We have put these simple but eloquent principles and practices you'll find here to work–developing leaders, building teams and creating great software. The book is both moving and practical. It also reflects the personal experiences of the authors–three leaders whom I admire and respect and, as far as I'm aware, is the most thoroughly researched work on enduring success and leadership available. The ideas are amazingly accessible."
Spencer Clark III,
Chief Learning Officer of Cadence Design Systems
"Here at MasterCard International we have had the good fortune to work with Stewart and Joan Emery and apply many of the ideas that you will find in Success Built to Last. This book is a great read and provides excellent 'real world' examples for the reader to use immediately!"
Rob Reeg
Chief Technology Officer, MasterCard International
"An incredible book and a must read for anyone interested in achieving enduring success for themselves, their family, their stakeholders and community. This book is beautifully and compellingly written and it will help you summon up your passions on a daily basis."
Jason Jennings
"Wonderfully poignant and readable book. A great blending of theory with application. Provides wisdom that makes common sense practical and accessible. Offers insights about how to make a life not just a living."
Barry Z. Posner, Ph.D.
Dean an Professor of Leadership, Santa Clara University
"Want to pick the brains of extraordinarily successful people? My book can help you connect with one at a time, but the book you're holding right now contains the lessons to be learned from over 200! For your career's (and life's) sake, I hope you read Success Built to Last this weekend. For the world's sake, let's hope this is the most read business book of the year."
KEITH FERRAZZI,
CEO of Ferrazzi Greenlight and bestselling author of Never Eat Alone
"Anything worth doing in life takes a team. If you want to Create a Life That Matters – as you will see in this book – you've got to recruit a team to your dream."
DAVID STERN,
Commissioner of the National Basketball Association
"There is nothing more important you can do than create a life that matters for you and your family. That is the only way to achieve Success Built to Last. As a leader and a parent, you've got to read this book and then give it to the teens in your family!"
GREG FOSTER,
President of IMAX Films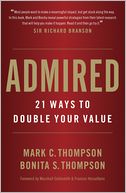 Admired: 21 Ways to Double Your Value
You deserve to be valued, respected, and admired for what matters to you. Here are twenty-one ways to make it happen. "Imagine how it would feel to be fully valued for what you do best. What if your boss, your customers, and your family really appreciated what you have to offer? How proud would you be if your organization won the top spot among
Fortune Magazine
's 'Most Admired Companies?' What if Jim Collins rated you a 'Level 5 leader'? In this book, you'll find 21 simple and powerful strategies that will help you become more valued in a crowded and competitive world—not in a superficial way or just for its own sake—but for what matters most to you and to the most valuable people (MVPs) in your life and work." From the Foreword by Frances Hesselbein and Marshall Goldsmith
Order Here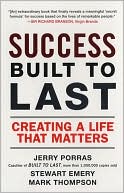 Success Built to Last: Creating a Life that Matters
The phenomenal follow-up to the bestselling
Built to Last
Imagine discovering what successful people have in common, distilling it into a set of simple practices, and using them to transform your career and your life. That′s what Jerry Porras, Stewart Emery, and Mark Thompson—leading thinkers in organizational development and self- improvement have done in Success Built to Last. Two hundred remarkable human beings from around the world are included, notably:

Jeff Bezos, founder and CEO, Amazon.com
Warren Buffett
Bill Clinton
Frances Hesselbein, former CEO, Girl Scouts of America
Maya Angelou
Bill Gates

Each shares how he or she harvested victories, learned from failures, and found the courage to be true to their passions. By following a set of simple principles culled from these inspiring interviews, readers can transform their business and personal lives—and discover the true meaning of success
Order Here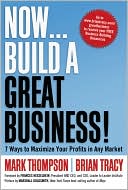 Now, Build a Great Business!: 7 Ways to Maximize Your Profits in Any Market
Publisher′s Weekly says: Thompson (Success Built to Last) and Tracy (No Excuses!) offer easy, tried-and-true ways to think about and plan organizational growth, especially in tough economic times. In seven steps (with a chapter devoted to each), the authors identify sustainable strategies for attracting customers and recruiting better leaders. They share seven simple questions that leaders ask themselves and provide helpful checklist exercises on a variety of key topics including creating a great business plan, designing an effective marketing plan, and creating a good customer experience. In addition, they explore how to perfect the sales process, and their chapter on recruiting and motivating employees offers valuable advice on a tired subject--utilize the "SWAN formula" (hire candidates who are Smart, Work hard, are Ambitious, and are Nice, positive people); establish expectations; and manage by objectives. While much of what′s covered is simple and straightforward, readers will find the practical aspects and clear organization of this book particularly useful.
Order Here
Keynote Topics
Doing it All: Getting Done What Matters Most SIX steps to Passionate Engagement Despite Pressure & Change
Most Admired Company – Boost Employee Engagement How can your team become the 'Most Admired' in your industry?
Make Change Happen – Success Built to Last How do you convince your team not only to embrace change, but actually lead the transformation now – with urgency?
Build a Great Business – Boost Sales & Profit Growth In this high-impact keynote, Mark reveals the 3 critical drivers of influence for every great business and high performance leaders.
Doing it All: Getting Done What Matters Most
Being a leader in the "new normal" means that you're multitasking 24/7 and you're expected to produce great results with fewer resources. It's no surprise that maintaining focus on the highest priorities can be a major hurdle. With so many simultaneous demands on your time, passionate engagement is a "must have" skill.
NYTimes bestselling author Mark C. Thompson will give your team the Productive Passion Test: Six steps that ignite passionate engagement and how to get back on track when you are thrown off course. Learn how the most productive, high achievers get it all done!
How to get into Productive Flow
Build a Resilient Edge to bounce back from challenges
Tap the passions that inspire Engaged Accountability
Find innovative ways to manage Overcommitment
Balance Humility with Political Incorrectness
Ignite Collaborative Leadership — Get the Right People in the Right Seats to Embrace Change
Thompson's new keynote is based on his long-time research partnership with Stanford University Professor Clifford Nass – who pioneered studies at the Stanford MediaLab on relationships and multitasking ‐ as well as Mark's experience as a founding advisor with the Virgin Unite Richard Branson Entrepreneurship Innovation Centres.
The American Management Association (AMA) is launching a series of AMA Leadership Webinars on this topic with Mark, and the series will feature Q&A with other top global business leaders including Sir Richard Branson.
Most Admired Company - Boost Employee Engagement
How can your team become the "Most Admired" in your industry? Mark shares his new study (with Stanford and Northwestern researchers) revealing what Highly Engaged Employees admire and value in companies, teams and leaders.
What 8 Leadership Traits engage top performers most?
What 21 tools will double the value you provide customers?
How can you become the MVP of your team?
Make Change Happen - Success Built to Last
How do you convince your team not only to embrace change, but actually lead the transformation now - with urgency? In this exciting keynote and seminar, Mark shares insights and video from world-class companies that at first struggled with change and then reinvented their businesses.
What 3 factors galvanize change in every person?
How do world-class teams generate unstoppable growth?
What 5 Customer Service strategies are Built to Last?
How do you grow leaders from Good to Great - Level 1 to 5 - and what steps are necessary to develop high-performing teams?
Build a Great Business - Boost Sales & Profit Growth
In this high-impact keynote, Mark reveals the 3 critical drivers of influence for every great business and high performance leaders.
5 Mistakes That Cut Sales in Half.
Helping clients understand the cost of ignoring your offer.
What Does Your Market Crave?
5 Tools To Double Sales: Positioning-Pain-Promise-Proof-Planning.
Mark C Thompson - Success Built to Last - Keynote Professional Speaker
Mark Thompson examines what is really important in achieving maximum leadership potential. He says, "Under what extraordinary circumstances could each of us here achieve our greatest potential as a manager? What we've found from 30 years of research is that the real Holy Grail is to find out how to help each of the people that works so hard for us to achieve their greatest potential."
Exploring some of the common mistakes in leadership, he explains, "The difference we found was we weren't recruiting people who absolutely, passionately felt like owner operators, that love to deal with people. And what they own is not the store, what they own is the relationship with that customer."
Talking about the principles which make for success, Mark tells his audience, "It sounds like a cliché to say that the road to excellence is always a journey, but one of the shocking things about being able to sit down with Steve Jobs, or Nelson Mandela, was that they were never done. You'd think they'd arrived, right? You'd think they had it all wrapped up. In fact if you didn't know who they were, in private they talked about failure so much, you'd think these people were losers."
Mark C Thompson and Sir Richard Branson
Mark Thompson: Speech Clip
Speech Clip from Mark Thompson: How to Transform Your Business