* Please note that while this speaker's specific speaking fee falls within the range posted above (for Continental U.S. based events), fees are subject to change. For current fee information or international event fees (which are generally 50-75% more than U.S based event fees), please contact us.
Top25 Speaker Voting

Marjorie Brody needs 7 vote(s) to make it into the Top 25 speakers on Speaking.com!
Speaker Booking Tip
"Tip: speakers bureaus provide added value that you cannot get by booking speakers directly. "
For Event Planners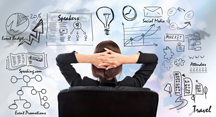 • Keynote Speaker Booking Toolkit.
• Booking a Celebrity Speaker.
• How to Find and Book the Right Speaker.
• Google+ Event Planning Forum.
• Tips for International Clients Booking U.S. Based Speakers.
Similar Speakers
Jack Sims

"It′s not how much you want, but how much you want it!" – Jack Sims Jack Sims – Founder and CEO of America′s largest marketing…

Raleigh Pinskey

Raleigh R. Pinskey, President and Founder of Raleigh Communications, specializes in helping business people to create wealth, abundance, freedom and a success path to achieve…

Ira Blumenthal

A visionary business development expert, Ira Blumenthal has been invited to open for speakers like President George H. W. Bush, General Colin Powell, Bob Dole,…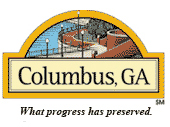 I so appreciated my representative for his responsiveness and for the ease with which I could communicate with him. This was my first time having to secure the talent for our program myself, and I could not have asked for a better experience with your speakers agency.
Mayor's Commission on Unity, Diversity and Prosperity for Columbus, GA
About SPEAKING.com
Established in 1994, we are exclusive agents for some of the world's leading experts, celebrities and professional speakers.
We offer event planners a fully staffed speaker logistics planning team, plus a personal SPEAKING.com Account Executive – a knowledgeable and trustworthy partner. We guarantee your satisfaction with your speaker and a smooth booking process.
Contact us today to book your favorite speaker.

Banking
- Commerce Bank

Chemical
- Eka Nobel Inc.
- Rohm & Haas Company

Computer/High-Tech
- Computer Sciences Corporation
- TMG Division
- Integrated Systems Division
- CSI Division
- Microsoft Corporation

Financial Services
- PricewaterhouseCoopers LLP

Health/Insurance
- Farmers Insurance Group

Hotel & Hospitality
- Marriott Corporation

Pharmaceutical
- GlaxoSmithKline
- Merck Women's Network
- Pfizer, Inc.

Public Utilities
- Columbia Gas Systems

Restaurant/Service Industry
- McDonald′s Corp.

Telecommunication Companies
- AT&T Network Systems
- Comcast Corporation

Trade Groups & Associations
- American Institute of Certified Public Accountants (AICPA)
- American Society for Training & Development (ASTD)
- Association of Occupational Health Professionals (AOHP)
- Clinical Laboratory Management Association (CLMA)
- Greater Philadelphia Chamber of Commerce
- ICMA Corporation
- Institute of Management Accountants (IMA)
- Instrument Society of America
- International Association of Business Communicators (IABC)
- Junior League
- National Association of Purchasing Management (NAPM)
- National Speakers Association (NSA)
- Society of Consumer Affairs Professionals (SOCAP)
- The Executive Committee (TEC)
- United Way of Southeastern Pa.
- West Virginia Society of Certified Public Accountants

Transportation
- Canadian Pacific Railroad





---

Clients Are Saying:

"The presentation you delivered, as the keynote speaker, ′I am Woman ... Watch Me Lead′' was absolutely flawless and very appropriate for our 2nd Annual ′Women! A Week Long Celebration!!′ event. We were simply moved by the positive feedback received regarding your presence at this event. In fact, your name is still buzzing in the city! You clearly possess the passion to help women discover their untapped potential and the compassion to help women define it."
Women′s Council of Greater Baton Rouge

"Her presentations help you to learn to simplify and focus the message so our audiences walk away with something useful."
Microsoft Corporation

"... one of the highlights of the conference. Comments including ′great learning experience,′ ′spectacular,′ ′best session of the conference.′ "
Society of Insurance Trainers & Educators

"Marjorie, thanks for making the AICPA′s largest conference a success. I could not have done it without you."
American Institute of Certified Public Accountants

"Marjorie′s presentation was so informative and interesting. She is such a dynamic speaker! She has encouraged me to go after my dreams. Dreams do come true according to her!"
Lisa K. Kelly
Merck′s Women′s Network

"Thank you for helping make Pennsylvania′s Best 50 Women in Business conference a success. Your Market Your MAGIC speech was excellent."
Theresa Lytle
Central Penn Business Journal

---
21st Century Pocket Guide to Proper Business Protocol

21st Century Pocket Guide to Proper Business Protocol is your one-stop source for the latest rules of business etiquette in four important areas:

I) Creating First Impressions That Can Lead To Lasting Impressions II) Make the Work Environment Work for You III) Rules for the Wired IV) Have Office Will Travel: Doing Business in Social Settings and on the Road

Creating first impressions includes introductions, meeting and greeting, networking, the art of conversation, written correspondence and professional wardrobe for men and women (including business casual dress).

In Make the Work Environment Work for You, you'll learn how you can survive in a cubicle climate, make common areas work best for you and your colleagues, and other workspace-related topics.

Rules for the Wired delves into the digital domain, the electronic gadgets that make the daily business grind more efficient and how to best use them – communication technologies like cell phones, e-mail, voice mail and videoteleconferences.

The last section takes a look at business done outside the traditional office space, which can create lots of stress and opportunities for faux pas. Marjorie shares her tips on business dining, socializing with clients and colleagues, tips for tipping and much more!
Speaking Your Way to the Top: Making Powerful Business Presentations


Readers will learn about the homework they should do before they give a presentation. Interested in client meetings? Conference speaking? The author describes what it takes to make each one successful. But that′s not all. She also provides dozens of ways to summarize and remember the most important ideas, including planning sheets, quick reviews and lists of tips and techniques.
"Motivating!" "Engaging!" "Empowering!" Is this what attendees say following your presentations or events? Or, would they say it was a great opportunity to catch up on their e-mails and texts? The best events have relevant and inspiring speakers, well-organized programming, and meeting leaders who keep the day running smoothly.
When your reputation for a successful meeting is on the line, BRODY's experienced speakers, emcees and facilitators — led by Hall of Fame speaker Marjorie Brody — can help.
SPEAKING TOPICS:
Personal Branding: Market Your MAGIC
What is a "personal brand" and how can it shape a career? Find out in this Marjorie Brody program that explores how to build a professional reputation that paves the way to opportunity and success. Accountability: Four Keys to Manage Success (Yours & Others)
Doing more with less – it's the hard reality of today's business climate. That's why every single member of your team must be fully engaged and accountable. Getting there isn't easy, but it can and must be done. This workshop is the "wake up call" your team needs to recharge, recommit, and refocus to get the desired results.
Courageous Coaching: It's not easy, It's your job!
Coaching might be the hardest, most awkward, least favorite thing leaders do, but it just might be the most critical. If the majority of your staff is not performing at or close to 100%, it has a ripple effect on your company, clients, and reputation – and, ultimately, your success – or failure. Learning to give coaching feedback isn't easy, but it's mandatory if you expect success.
Framework for Leadership: Five Action Steps for Breakthrough Results
If the results you want to achieve seem as far away as the next moon landing, you need to take action — and fast. BRODY's Framework will open your eyes to a forward-thinking process that is immediately applicable and imminently achievable.
Present Like a Pro!
Learn what the platform pros already know. This keynote or workshop will teach you how to design and deliver presentations that ensure success.
Business Blunders That Can Cost a Client …a Colleague … a Career
Every time you interact with someone you leave an impression – what kind of impression is up to you! Let BRODY help you make the most of every encounter with this keynote or breakout session designed to polish your members' or attendees' professional presence.
It's Amazing We Communicate At All!
In our world of 24-7 hectic, wired communications, are you successfully getting your message across? This topic is relevant for everyone who communicates in any type of environment, and wants to ensure their mode of communication cuts through the clutter and is received.
Successful People Are Connected People
Not even the best and brightest go it alone. This session explores how to establish viable connections, leverage existing relationships and polish your interpersonal communications to maximize your business network.

Demo Video
Marjorie Brody explains her "See it, solve it, own it, do it" philosophy to her audience. Starting with the first step, she says, "See it. You all know that there's things going on in your organization, you know it, you see it, the question is what are you doing? [If you turn a blind eye] there's no ownership of that."
Moving onto the next step, she says, "The next thing is how are you going to solve it? Ultimately it's all about the execution, everything I talk about today, you're going to say I already know that, but how you do it, that's the key."
Explaining what is necessary for real success, Marjorie says, "[it's all about] behavior. You see, you can be a great performer and still not play well with the kids in the sandbox. And when I look at the work that I do which is coaching senior people, there is so much that is to do with behavior. What happens with behavior? A reputation follows, and our relationships are built on this."