* Please note that while this speaker's specific speaking fee falls within the range posted above (for Continental U.S. based events), fees are subject to change. For current fee information or international event fees (which are generally 50-75% more than U.S based event fees), please contact us.
Top25 Speaker Voting

Marian Wright Edelman needs 7 vote(s) to make it into the Top 25 speakers on Speaking.com!
Speaker Booking Tip
"Tip: some speakers might provide one of their popular book titles as a free gift to your audience. "
For Event Planners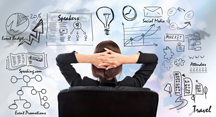 • Keynote Speaker Booking Toolkit.
• Booking a Celebrity Speaker.
• How to Find and Book the Right Speaker.
• Google+ Event Planning Forum.
• Tips for International Clients Booking U.S. Based Speakers.
Similar Speakers
Michelle Rhee

As a third grade teacher in Baltimore, a member of Teach for America and the founder of StudentsFirst, Michelle Rhee has spent the last 18…

Geena Davis

Oscar award-winning actress, Geena Davis is best known for her roles in Thelma and Louise, Beetlejuice, and the ABC series Commander in Chief, which featured…

Kenneth Feinberg

Nationally known lawyer, Kenneth Feinberg has been called the country's "go-to-czar" for resolving the most high profile and sensitive legal claims arising from disaster and…

Our Account Executive was a pleasure to work with to arrange our keynote presenter for the Sustainable Brands Sydney Conference. He was swift to respond and his communication was always clear. If I am looking for international speakers, I will think of SPEAKING.com in future.
Sustainable Brands
About SPEAKING.com
Established in 1994, we are exclusive agents for some of the world's leading experts, celebrities and professional speakers.
We offer event planners a fully staffed speaker logistics planning team, plus a personal SPEAKING.com Account Executive – a knowledgeable and trustworthy partner. We guarantee your satisfaction with your speaker and a smooth booking process.
Contact us today to book your favorite speaker.

"Her namesake is Marian Anderson, one of the greatest American singers of all time. The power and range of this Marian's voice is even greater. It brought Robert Kennedy to Mississippi, helped to organize the Poor People's Campaign, inspired Hillary and thousands of other citizens, young and old, to join her through the years in the crusade that has become known as the Children's Defense Fund, the base from which she has changed the future for millions of America's children, by grassroots actions and successful lobbying in Congress, for health care, child care, education, and so much more.
"Marian Wright Edelman has lived a life of giving. In the process, she has built a family of distinguished citizen-givers. She is a tireless advocate, a driving force, a crusader of conscience. Like her namesake, Marian's voice is always strong and true, singing that we are all children of God and, therefore, must protect all our children."
President Bill Clinton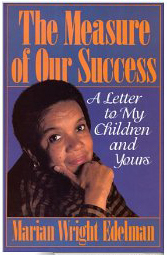 The Measure of our Success: A Letter to My Children and Yours
To help parents chart a course for their children based on traditional values—self-reliance, family, hard work, justice, the pursuit of knowledge and of brotherhood—Edelman, founder and president of the Childrens Defense Fund, effectively recounts her experience and vision in essays variously addressed to her own children, to all children and to parents. Edelman, who grew up in the segregated South and was the first black woman admitted to the Mississippi bar, recalls the community of her childhood where one child's accomplishments gave joy to all, where neighbors took care of each other and where parents instilled a sense of responsibility in their offspring. In the introduction the author's son Jonah examines the value and pressure of being raised by an African American mother and a Jewish father.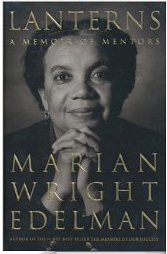 Lanterns: A Memoir of Mentors
Marian Wright Edelman, "the most influential children's advocate in the country" (The Washington Post), shares stories from her life at the center of this century's most dramatic civil rights struggles. She pays tribute to the extraordinary personal mentors who helped light her way: Martin Luther King, Jr., Robert F. Kennedy, Fannie Lou Hamer, William Sloane Coffin, Ella Baker, Mae Bertha Carter, and many others.
She celebrates the lives of the great Black women of Bennettsville, South Carolina—Miz Tee, Miz Lucy, Miz Kate—who along with her parents formed a formidable and loving network of community support for the young Marian Wright as a Black girl growing up in the segregated South. We follow the author to Spelman College in the late 1950s, when the school was a hotbed of civil rights activism, and where, through excerpts from her honest and passionate college journal, we witness a national leader in the making and meet the people who inspired and empowered her, including Dr. Benjamin E. Mays, Howard Zinn, and Charles E. Merrill, Jr.
Lanterns takes us to Mississippi in the 1960s, where Edelman was the first and only Black woman lawyer. Her account of those years is a riveting first-hand addition to the literature of civil rights: "The only person I recognized in the menacing crowd as I walked towards the front courthouse steps was [a] veteran New York Times reporter. He neither acknowledged me nor met my eyes. I knew then what it was like to be a poor Black person in Mississippi: alone." And we follow Edelman as she leads Bobby Kennedy on his fateful trip to see Mississippi poverty and hunger for himself, a powerful personal experience for the young RFK that helped awaken a nation's conscience to child hunger and poverty.
Lanterns is illustrated with thirty of the author's personal photographs and includes "A Parent's Pledge" and "Twenty-five More Lessons for Life," an inspiration to all of us—parents, grandparents, teachers, religious and civic leaders—to guide, protect, and love our children every day so that they will become, in Marian Wright Edelman's moving vision, the healing agents for national transformation.
Topics Include:
The State of America's Children
Charting a Course for the Next Generation
The Measure of Our Success
I Can Make a Difference
An Evening with Marian Wright Edelman: Harvard University
Marian Wright Edelman comments on America's failure to address child poverty within its own borders and presents the ethical argument as to why it is our responsibility to help the 20% of youth who are struggling economically within our nation. "I usually start with Martin Luther King Jr.," she introduces the topic. "Because the day he was assassinated he called his mother in Atlanta to give her his next Sunday sermon title and it was 'Why America May Go to Hell.'"
Mrs. Edelman explains that the sermon drew parallels between the U.S.'s failure to use its vast resources to feed and house its poor and the Biblical proverb of the rich man Dives. In the parable Dives dies and goes to Hell for ignoring a sick homeless man named Lazarus who begged for crumbs in front of his property's gate each day. "Dives didn't go to Hell, because he was rich, Dr. King said," Mrs. Edelman clarifies. "But because Dives didn't realize that his wealth was his opportunity."
South Carolina Hall of Fame: Marian Wright Edelman's Acceptance Speech
Marian Edelman Wright describes the commitment her parents and community displayed to ensure that her generation could have a better life and what we can learn from their example. "People say 'Oh my goodness, what has happened to children today,'" she relates. "The issue is what has happened to adults today."
She depicts how the adults in her community made certain that she and her classmates learned what they needed to learn, academically and emotionally, in that the children grew up with an understanding that they had irreplaceable value and potential as agents of change. "It took community; nobody raises a child alone," Mrs. Edelman notes. "And that cocoon of caring and that buffer against the external world that told black children that we weren't worth much didn't get through, because we were told that we were God's child."