Margaret Cho's comedy has been called "ahead of its time." Sixteen years ago Cho began an entertainment career with a straightforward style of stand-up that promoted and paved the way for many conversations occurring today regarding racism, feminism, gay rights, and gender identity.
Raised in San Francisco in the 1970s, Margaret started stand-up comedy while she was in arts high school. After doing a few shows in her parents' bookstore, she moved onto clubs and universities, becoming the most booked act of the year. Her career transitioned to television through appearances on a Bob Hope TV special and The Arsenio Hall Show.
Margaret is accomplished in many areas: she has had a successful one-woman Broadway show that was adapted into a best-selling book, two Grammy-nominated comedy albums (one with music she wrote and performed), and an Emmy nomination for her depiction as the late North Korean dictator Kim Jong-il in 30 Rock. She recently concluded her role in the TV series Drop Dead Diva and will be embarking on "The Psycho Tour," her latest stand-up comedy endeavor.
In both her work and spare time, Margaret advocates equal rights for people of all races, sexual orientation, and genders. She has received several awards for her human rights work, including the 2011 LA Pride Lifetime Achievement Award, which is given to someone who's work has made a positive lasting impact on the LGBT community.
Full Profile
Margaret Cho was born Dec. 5, 1968 and raised in San Francisco. "It was different than any other place on Earth," she says. "I grew up and went to grammar school on Haight Street during the '70s. There were old hippies, ex-druggies, burnouts from the '60s, drag queens, and Chinese people. To say it was a melting pot – that's the least of it. It was a really confusing, enlightening, wonderful time."

Soon after starting her Stand Up career, Margaret won a comedy contest where first prize was opening for Jerry Seinfeld. She moved to Los Angeles in the early '90s and, still in her early twenties, hit the college circuit, where she immediately became the most booked act in the market and garnered a nomination for "Campus Comedian of The Year." She performed over 300 concerts within two years. Arsenio Hall introduced her to late night audiences, Bob Hope put her on a prime time special and, seemingly overnight, Margaret Cho became a national celebrity.

In 1999, her groundbreaking, off Broadway one-woman show, I'm The One That I Want, toured the country to national acclaim and was made into a best-selling book and feature film of the same name. The concert film, which garnered incredible reviews, broke records for most money grossed per print in movie history. In 2001, after the success of her first tour, Cho launched Notorious C.H.O., a smash-hit 37-city national tour that culminated in a sold-out concert at Carnegie Hall. Notorious C.H.O. was recorded and released as a feature film, hailed by the New York Times as "Brilliant!" Both films were acquired by Showtime Cable Networks, and produced by Margaret's production company, a testament to the success of Margaret's bold business model.

In March of 2003, Margaret embarked on her third sold-out national tour, Revolution. It was heralded by the Chicago Sun Times as "Her strongest show yet!" and the CD recording was nominated for a Grammy for Comedy Album of the Year. In 2005, Cho released Assassin, which The Chicago Tribune crowed "Packs passion in to each punch." The concert film premiered in select theatres and on the gay and lesbian premium channel Here! TV in late 2005.

In 2007, Margaret hit the road with Cyndi Lauper, Debbie Harry and Erasure, along with indie faves The Dresden Dolls and The Cliks, to host the True Colors Tour, benefiting the Human Rights Campaign. A true entertainment pioneer, Margaret also created and starred in The Sensuous Woman, a live variety show featuring vaudevillian burlesque and comedy, which she took for an extended off-Broadway run in the fall.

In 2009 Margaret nabbed a starring role in the comedy/drama series Drop Dead Diva, airing on Lifetime. Never one to shy away from a challenge, Margaret stepped right up to the proverbial plate when asked to do Season 11 of the #1 rated Dancing with the Stars. Paired with pro Louie Van Amstel, Margaret was on one of the show's most controversial seasons, dancing alongside Mike "The Situation" Sorrentino, David Hasselhoff, Jennifer Grey and Bristol Palin among others.

2010 culminated with another high honor, a second Grammy Award nomination for Comedy Album of the Year for Cho Dependent, her incredibly funny collection of music featuring collaborations with Fiona Apple, Andrew Bird, Grant Lee Phillips, Tegan & Sarah, Ben Lee and more. The album received critical acclaim, with The Oregonian stating, "This was a chance to see and hear an already drop-dead funny diva growing, flexing new musical muscle, and fearlessly mature." The album is funny, yes, but also quite musical, featuring not only her surprisingly strong singing voice, but her skill on the guitar, banjo and dulcimer.

Margaret self released Cho Dependent on her own Clownery Records, and was very heartened by the acclaim as there are only a handful of people putting out albums of comedy music: "Weird" Al Yankovic, Flight of the Conchords, The Lonely Island, to name a few, but no women. While thrilled that her hard work was rewarded with the nomination, Margaret still has more music in her, an album tentatively titled Yellow. "It is in its beginning stages. It's very Beatle-esque at the moment, with songs about race, agedness and ethnicity. Writing lyrics is a different process for me than writing Stand Up. It utilizes the same elements, but it's a more demanding discipline. You have more freedom with comedy writing than with lyrics, where mathematics comes in to play so the lyrics go with the music."

Along with the two Grammy nods, Margaret has been recognized in many other areas as well. She was the recipient of the Victory Fund's 2008 Leadership Award and the first ever Best Comedy Performance Award at the 2007 Asian Excellence Awards. She also received the First Amendment Award from the ACLU of Southern California, and the Intrepid Award from the National Organization for Women (NOW). Throughout her career, she has been honored by GLAAD, American Women in Radio and Television, the Lambda Legal Defense and Education Fund, the National Gay and Lesbian Task Force (NGLTF), the Asian American Legal Defense and Education Fund (AALDEF), and PFLAG for making a significant difference in promoting equal rights for all, regardless of race, sexual orientation or gender identity. In June of 2011, Margaret will be honored by LA Pride, receiving a Lifetime Achievement Award. This award recognizes an individual whose lifetime body of work has left a lasting major imprint on the LGBT community.
Margaret Cho Speaker Videos
Introduction
Margaret Cho discusses the revelation she had that inspired the name of her comedy tour "Beautiful." She confesses that she used to think that beauty was a gift that people either had or didn't have until she came to redefine the concept. "I came upon the realization that you can start calling yourself beautiful and if you say it enough other people will start saying it," she explains. "It's about starting rumors about yourself; they get passed around and people really start believing them. So it's this idea of beauty as being kind of like a rumor that becomes true in the retelling."
Stand-up Clip
Gay Pride Clip
Margaret Cho shares her passion on human rights at a rally in San Francisco protesting California Proposition 8, a statewide measure that tried to ban same-sex marriage rights. She expresses pride in her hometown, crediting the progressive spirit in San Francisco as the catalyst of the national gay rights movement. "I am so proud that we have marriage equality because of San Francisco. We are so committed to equal rights. We are so committed to ourselves and each other. We are committed to love, to show the world how we love. That's what this is all about."
She contrasts her own experience growing up as a Christian with the campaigns to eliminate same-sex marriage, stating that she doesn't understand the connections people make between homosexuality and messages from the Bible. "My grandfather was a minister. I am a former Sunday school teacher; I taught the Bible to children," she relates. "And I have a pretty good idea of what God wants from us. What God is asking of each of us is 'Please, don't be an asshole.'"
* Please note that while this speaker's specific speaking fee falls within the range posted above (for Continental U.S. based events), fees are subject to change. For current fee information or international event fees (which are generally 50-75% more than U.S based event fees), please contact us.
Top25 Speaker Voting

Margaret Cho needs 5 vote(s) to make it into the Top 25 speakers on Speaking.com!
Speaker Booking Tip
"Tip: ask your speaker to do a book signing or attend a VIP meal with your guests. "
For Event Planners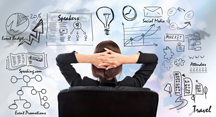 • Keynote Speaker Booking Toolkit.
• Booking a Celebrity Speaker.
• How to Find and Book the Right Speaker.
• Google+ Event Planning Forum.
• Tips for International Clients Booking U.S. Based Speakers.
Similar Speakers
Lisa Ling

Throughout her career, Lisa Ling has reported from some of the most dangerous locations from the world in an attempt to bring attention, aid, and…

Michelle Rhee

As a third grade teacher in Baltimore, a member of Teach for America and the founder of StudentsFirst, Michelle Rhee has spent the last 18…

Michio Kaku

One of the most renowned scientific figures alive today, Dr. Michio Kaku is widely acclaimed in two separate areas. In pure science, Dr. Kaku is…

This has been one of the most outstanding speaker agencies I have had in my 25+ years in the hospitality industry. They have helped my company secure speakers for years to the delight of my attendees. They have secured high profile speakers, even within the confines of a tight turnaround and an even tighter budget. I recommend their services without hesitation. They are truly leaders in their profession looking out for their clients: excellent is all I can say!
AHIMA
About SPEAKING.com
Established in 1994, we are exclusive agents for some of the world's leading experts, celebrities and professional speakers.
We offer event planners a fully staffed speaker logistics planning team, plus a personal SPEAKING.com Account Executive – a knowledgeable and trustworthy partner. We guarantee your satisfaction with your speaker and a smooth booking process.
Contact us today to book your favorite speaker.

Introduction
Margaret Cho discusses the revelation she had that inspired the name of her comedy tour "Beautiful." She confesses that she used to think that beauty was a gift that people either had or didn't have until she came to redefine the concept. "I came upon the realization that you can start calling yourself beautiful and if you say it enough other people will start saying it," she explains. "It's about starting rumors about yourself; they get passed around and people really start believing them. So it's this idea of beauty as being kind of like a rumor that becomes true in the retelling."
Stand-up Clip
Gay Pride Clip
Margaret Cho shares her passion on human rights at a rally in San Francisco protesting California Proposition 8, a statewide measure that tried to ban same-sex marriage rights. She expresses pride in her hometown, crediting the progressive spirit in San Francisco as the catalyst of the national gay rights movement. "I am so proud that we have marriage equality because of San Francisco. We are so committed to equal rights. We are so committed to ourselves and each other. We are committed to love, to show the world how we love. That's what this is all about."
She contrasts her own experience growing up as a Christian with the campaigns to eliminate same-sex marriage, stating that she doesn't understand the connections people make between homosexuality and messages from the Bible. "My grandfather was a minister. I am a former Sunday school teacher; I taught the Bible to children," she relates. "And I have a pretty good idea of what God wants from us. What God is asking of each of us is 'Please, don't be an asshole.'"