Top25 Speaker Voting

Mallory Brown needs 4 vote(s) to make it into the Top 25 speakers on Speaking.com!
Speaker Booking Tip
"Tip: speakers bureaus provide added value that you cannot get by booking speakers directly. "
For Event Planners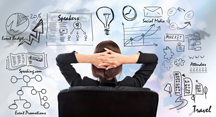 • Keynote Speaker Booking Toolkit.
• Booking a Celebrity Speaker.
• How to Find and Book the Right Speaker.
• Google+ Event Planning Forum.
• Tips for International Clients Booking U.S. Based Speakers.
Similar Speakers
Story Musgrave

Dr. Story Musgrave's varied career includes classified department of defense missions, thousands of hours in outer space, and seven graduate degrees. A maestro of multiple…

Steve Uzzell

Steve Uzzell is one of the top advertising and corporate photographers in the world. His 30 years of experience began with National Geographic, where he…

Wendy Booker

In many ways an "accidental athlete," Wendy Booker's story of overcoming disability to achieve beyond most of our dreams is an inspirational tale of achievement,…

Our agent was great to work with. Very easy to reach when needed and promptly returned messages. Thank you for making our event such a big success, we are looking forward to working with you again soon!
American Lung Association
About SPEAKING.com
Established in 1994, we are exclusive agents for some of the world's leading experts, celebrities and professional speakers.
We offer event planners a fully staffed speaker logistics planning team, plus a personal SPEAKING.com Account Executive – a knowledgeable and trustworthy partner. We guarantee your satisfaction with your speaker and a smooth booking process.
Contact us today to book your favorite speaker.

"Mallory Brown's presentation was inspirational and compelling. She demonstrates through her own experiences how one committed individual can be a catalyst for change in improving the lives of others. Her enthusiasm for making a positive difference in the world is contagious. After hearing her speak, you will understand how she has accomplished so much so soon."
--Albion College
Lessons learned from a Mud Hut

After traveling to over 30 countries, Mallory Brown has explored the remote corners of the world. This presentation shares her experiences with multiple cultures and witnessing the full spectrum of human life. Hear stories from the jungles of Madagascar to natural disasters in Nepal to hidden tunnels for the homeless in the United States. Photos of children in Kenya will bring tears to your eyes and while stories of family drama in Haiti will make you laugh about your own.
Learn how, in the end, human kindness always prevails. Regardless of language, cultural, religion, and wealth, we are all more alike than we are different. Leave feeling inspired about the state of our world and how you can improve it in the future.
Just Go
As an avid adventurer and risk taker, Mallory shares the secret to her bold lifestyle — JUST GO! Hear stories of her travels around the world and how lessons learned from packing a backpack apply to everyday life. You'll leave this presentation inspired to put aside your own fear, try new things, challenge yourself … and live a fuller life.
New Generation of Giving
Mallory is 29 years old and on the cutting edge of philanthropy. She activates a generation obsessed with social media, instant gratification, and self-promotion to gain a global view of compassion and charity. In 2015 alone, Mallory raised over $100,000 by online crowdfunding to help incredible causes around the world. Learn the secret to her success (direct, personal giving) and how to harness the power of technology. This presentation shares how millennials feel about the world and how to best engage the next generation in our global society.
Living your Dream Life
Mallory shares how to turn your passion into your business. At the age of 24, Mallory became a social entrepreneur and transformed her personal experiences into a sustainable career. Today, six years later, she lives her dream life. "I travel the world to help people. This is my dream life." Mallory shares how she found her passion, crafted her lifestyle, overcame obstacles, and how you can do the same. You'll leave this presentation inspired to make the most of your life and empowered with the tools to begin today!
Work for the World
As a social entrepreneur, Mallory works in both for-profit and non-profit sectors. Compare the intricacies of business and charity, and learn how to best leverage tactics from each industry. Exploring the trends of corporate social responsibility and philanthropic products, you'll learn how the greatest success can perhaps be achieved by combining the two. You'll walk away from this presentation inspired to find a win-win balance between profit and philanthropy.

Mallory Brown, Social Entrepreneur: TEDxDetroit
Adventurer Mallory Brown offers us a wider angle of the world and the future of philanthropy. Having backpacked around 30 different countries, she has witnessed countless examples of the extreme poverty that is a daily reality for at least 2 billion people; however, she's found that by leveraging technology to directly connect people in need to those who can help, we can take on overwhelming problems starting from the ground up.
Indeed, Millennials are making a reputation for themselves as the generation that is out to save the world, which accounts for the rising trends of corporate social responsibility and social entrepreneurship. Mallory and her business "World Clothes Line" serve as prime examples of this.
The social entrepreneur and philanthropist shares how she has successfully raised tens of thousands of dollars within 24 hours to help Nepalese earthquake victims, ill children, and impoverished communities. In order to get Millennials on board with your organization and/or cause, she reveals, there are two big must's. "We want to be emotionally connected to the causes that we give to," she explains. "And we want to know 100% that our contribution makes a difference."
Mallory Brown, Social Entrepreneur: Interview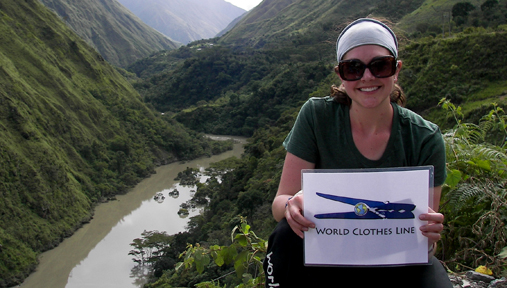 Social entrepreneur Mallory Brown represents a new generation of philanthropy. At age 24, she founded World Clothes Line, an online business that donates one article of clothing for every article sold. Mallory and her numerous success stories are a living testimony that we really can "do well by doing good." As a speaker she takes ... more