* Please note that while this speaker's specific speaking fee falls within the range posted above (for Continental U.S. based events), fees are subject to change. For current fee information or international event fees (which are generally 50-75% more than U.S based event fees), please contact us.
Top25 Speaker Voting

Majka Burhardt needs 6 vote(s) to make it into the Top 25 speakers on Speaking.com!
Speaker Booking Tip
"Tip: some speakers might provide one of their popular book titles as a free gift to your audience. "
For Event Planners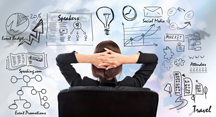 • Keynote Speaker Booking Toolkit.
• Booking a Celebrity Speaker.
• How to Find and Book the Right Speaker.
• Google+ Event Planning Forum.
• Tips for International Clients Booking U.S. Based Speakers.
Similar Speakers
Immaculee Ilibagiza

Immaculée Ilibagiza has an astonishing story to tell of the most horrific experience imaginable being transformed into a story of faith and forgiveness. During the…

Eric Shanteau

Olympic Athlete, Cancer Survivor On his way to the 2008 Olympics, Eric has ridden a rollercoaster that included being diagnosed with testicular cancer, swimming the…

Ross Bernstein

If you want your company to really knock it out of the park, then bestselling author, sports expert and leadership guru Ross Bernstein is the…

My Account Executive was able to work within my quick turn around time and price limitations to find the perfect speaker for the job. Although I thought finding and booking a speaker for our sales meeting would be the most difficult part of the planning process, your agency made it the easiest.
Ales Group USA, Inc.
About SPEAKING.com
Established in 1994, we are exclusive agents for some of the world's leading experts, celebrities and professional speakers.
We offer event planners a fully staffed speaker logistics planning team, plus a personal SPEAKING.com Account Executive – a knowledgeable and trustworthy partner. We guarantee your satisfaction with your speaker and a smooth booking process.
Contact us today to book your favorite speaker.

"I want to thank you so much for your most amazing presentation. It was magical and inspiring—I was mesmerized. As was everyone else in the audience. I have had an overwhelmingly positive response from everyone I've spoken with. You are a true storyteller. You weave a beautiful web of words and imagesin your pitch perfect delivery. Wow."
Utah Council for Citizen Diplomacy
"Majka Burhardt's speech was incredible. Her message had instant impact and, judging from the conversations following the event, is clearly going to have lasting impact. Majka's speaking style is the definition of dynamic and she is exceptionally inspirational, entertaining, and elucidating. Add to that her approachability and honesty and you have a rare storyteller who can inspire action. The Commonwealth Club sees the best speakers in its doors and Majka is clearly part of this group."
The Commonwealth Club of California
"Majka Burhardt represents the finest traditions of exploration."
The Explorers Club
"Majka Burhardt's presentation was a universal hit with both our student audiences at TEDxKIDS and the adults at TEDxSMU—a huge feat! Her energy and passion allows her to connect with her audiences to share her story and make you feel like you're along for the ride. She was a truly wonderful addition to our program, and also a joy to get to know."
TEDxSMU
"Majka's a dynamic speaker who has a great story to tell. She engaged our audience and challenged them not just to learn about Ethiopian culture but to get involved—an appeal that moved them immediately. I look forward to hearing more about Majka's work and seeing her back at Town Hall."
Town Hall Seattle
"Majka Burhardt was a big draw for our most recent fundraiser in support of Ethiopian schools and a big part of its success. She is a dynamic, passionate and captivating speaker with great stories and IMAGES to go with them. Most important was the feedback I received from people after the program; Majka's program spurred further personal discussions in cars on the way home, over meals and other places about Ethiopia and how their lives can connect with people there."
PRIDE (Partners for Rural Improvement and Development in Ethiopia)
"Majka Burhardt spoke to a rapt audience about what she had learned as a writer, a climber, and a human being in Ethiopia. Burhardt's extraordinary personal honesty drew the audience into her story and provided a context for much of the information she presented. Her connection with this place is profound."
Cleveland Council on World Affairs
"I'm so glad Majka was able to speak at the Bell Museum of Natural History. Her message was not only informative, but thought provoking. As a museum we seek to inspire curiosity and foster learning in our visitors, and Majka's presentation was an excellent fit. And entertaining as well—filled with incredible photography and engaging stories. I loved standing among our visitors after the presentation and hearing discussions going on all around me—the ideal benchmark for an event's success!"
Bell Museum Of Natural History
"As a public lands organizer working for the Colorado Environmental Coalition in western Colorado I was immediately intrigued by Burhardt's interest in the interface between our culture's adventure seeking and environmental/conservation sensibilities. This issue, this need to move beyond an anthropocentric view of our surrounding landscapes, is one that consistently arises in the field of non-profit conservation work. For me specifically, the question becomes how can CEC encourage the burgeoning population of outdoor enthusiasts to come to understand, appreciate, and work to protect nature on nature's own terms. Burhardt's answer; tapping into the universal 'love of landscape' that permeates and connects the kayaker to the rancher, the hiker to the farmer, and the 33 year old Burhardt to a new Himba mother in Northern Namibia. Majka Burhardt is not to be missed."
Colorado Environmental Coalition
"I would highly recommend Majka's presentation to anyone and everyone. In less than 45 minutes one can learn so much, one can get inspired and have fun while doing so. Now, what more can you ask for?"
World Affairs Council of Oregon
"Majka gives a rousing presentation and helps her audience look deeper to see the beauty of adventure in the world."
Bradford Washburn American Mountaineering Museum
"Majka Burhardt is an excellent storyteller who delivers with candor, energy and humor."
World Affairs Council of Houston
"We were ecstatic about bringing Majka Burhardt. She incorporates an eclectic mix of photography, immersion in foreign culture, geography, human rights, and adventure into a presentation which illuminates just how original this experience was."
Bowdoin College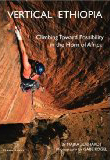 Vertical Ethiopia, Climbing Toward Possibility in the Horn of Africa
What if the very country that claims the Cradle of Humanity is also the next Mecca for adventure: In March of 2007, four women traveled to northern Ethiopia to climb virgin sandstone towers in the Horn of Africa. They explored rock monoliths in a region that is best known for the drought and famine of the 1980 s and was the site of one of the bloodiest massacres of the Derg. Vertical Ethiopia is the narrative of their journey. Told through a series of vignettes that reveal what it means to climb, to travel, and to explore, Vertical Ethiopia looks closely at the intersections between adventure and culture, history and opportunity, and sky and sandstone.
Majka gives keynotes and seminars at tradeshows, conferences, and company events around the world. She speaks to corporate, non-profit, organizational and academic groups.
Majka's presentations combine dynamic stories with images from award winning photographers and videographers. She is also available to work with smaller groups and in workshops and clinics in conjunction with her talks.
Majka crafts her presentations to match and challenge her audiences.
Leadership When It Matters
What climbing in the wild can teach us about teams, collaboration, and true grit
How do teams achieve impossible goals? How do stakeholders coalesce into powerful teams? In Majka's Leadership When it Matters keynote she shares the vital commitments of cohesion that create innovative and successful teams. Majka's astonishing stories and footage of successfully leading teams through poisonous-snake-infested grasslands, up crumbling sandstone spires, and into charged tribal politics galvanize leaders and team members into productive action.
Triumph In Uncharted Territory
How to Use Change to Thrive
Every day in modern business we each embark into unchartered territory, filled with change, uncertainty, and unpredictable outcomes. Majka can teach your audience how to not only succeed, but triumph through every step of the journey. Majka shares the keys of dynamic risk assessment honed from years rock and ice climbing in unknown corners of the world. Attendees will become master explorers with Majka and come away with simple, concrete ways to shift challenges into possibilities and the power to use their intuition to ignite passion for change.
Adventure When It Matters—Beyond CSR There Are Additive Adventures
Additive Adventure begins where most explorations end
Corporate Social Responsibility and Doing Well By Doing Good start with individual passion and fire. Stoke both and create a stronger corporate climate centered on innovation with Majka's keynote on Additive Adventure. Majka incorporates tactile examples from her cutting-edge collaborations in Africa, pairing climbing with biodiversity, education, and enterprise development. She shows her audiences how to reach the full extent of their personal potential both locally and globally for their work adventures and beyond.
Additive Adventure, The Series
Ongoing series integrating Majka's recent projects merging adventure with global citizenship
What's Additive Adventure? It's Majka's term for when adventure extends beyond exploration to create cultural and environmental connection. From the roots of coffee, to rock climbing expeditions in the Horn of Africa, to an unflinching look at cultural use and misuse in Namibia, Additive Adventure takes a global look at the individual's role in larger issues and communities. Can the grandest adventure create the smallest conversation with the largest meaning? Can being a global citizen begin with a question? Can your passion lead you to your greatest impact? Majka takes on these tough questions when she takes us on a journey to go local by going to origin; by going to Additive Adventure.
Coffee Story: Ethiopia, The Tour
It's a simple question: What if a food crop—coffee—could change a nation's future?
Be part of the answer with the Coffee Story Ethiopia Speaking Tours.
Public Tour: A combined discussion of food anthropology, development, adventure, and the impact of coffee on world politics and global understanding. Event List Includes: Google Headquarters, Commonwealth Club of San Francisco, Seattle Town Hall, and many others.
Industry Speaking Series: The Coffee Story Ethiopia Industry Speaking Series offers a unique experience to companies and organizations in the coffee industry. Majka can address intimate executive sessions, company-wide meetings, large-scale conferences, public forums, and joint initiatives.
Majka Burhardt: TEDxSMU
In connection with the theme of human survival, Majka Burhardt talks about her concept of survival based on conversation--the icky kind. She explains what she means by saying, "Like when you're wiggling a tooth and it hurts but it feels good and you kind of want to keep doing it." Burhardt explains how people can make that type of conversation part of their life and how they can achieve better conservation and connection with others if they're willing to make an effort.
She reminisces about a recent trip she took to Africa where she originally went to Ethiopia to research coffee but was distracted by big, unclimbed sandstone towers reaching 500 feet into the sky. As a professional rock climber, she decided to put together a team of four women to climb these towers. She goes on to explain how word of this plan traveled really fast through Ethiopia and how a publisher contacted her asking her to write about the experience with the goal of changing Ethiopia through rock climbing.
Majka Burhardt: Authors at Google
Keynote Speech
Majka Burhardt: How Do You Do