* Please note that while this speaker's specific speaking fee falls within the range posted above (for Continental U.S. based events), fees are subject to change. For current fee information or international event fees (which are generally 50-75% more than U.S based event fees), please contact us.
Top25 Speaker Voting

Mack Dryden needs 8 vote(s) to make it into the Top 25 speakers on Speaking.com!
Speaker Booking Tip
"Tip: speakers bureaus provide added value that you cannot get by booking speakers directly. "
For Event Planners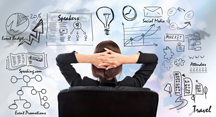 • Keynote Speaker Booking Toolkit.
• Booking a Celebrity Speaker.
• How to Find and Book the Right Speaker.
• Google+ Event Planning Forum.
• Tips for International Clients Booking U.S. Based Speakers.
Similar Speakers
Tim Clue

A Corporate Comedian Who Delivers Customized Comedy and Humor Tim Clue's work behind the lectern is out in front. Dynamic, motivational, inspirational, and with a…

Tim Wilkins

Tim Wilkins is a stand-up comedian, TV and radio personality, writer and professional speaker who has been active for more than 20 years. He has…

Michel Lauziere

"Master of Unusual comedy", Michel Lauziere combines his talents as an inventor, showman, musician, and polyglot to dazzle audiences around the world. His bizarre visual…

SPEAKING.com / Core Agency were very helpful in every way possible. I would recommend them to others and we will most definitely secure all our future conference speakers through them again.
Babcock & Wilcox
About SPEAKING.com
Established in 1994, we are exclusive agents for some of the world's leading experts, celebrities and professional speakers.
We offer event planners a fully staffed speaker logistics planning team, plus a personal SPEAKING.com Account Executive – a knowledgeable and trustworthy partner. We guarantee your satisfaction with your speaker and a smooth booking process.
Contact us today to book your favorite speaker.

"Mack was a big surprise, as an MC he was brilliant and his story is very inspirational. He came to our events at night which we really appreciated and I know our clients loved."
KAO Australia (Engagement arranged by Speaking.com)
"You helped us address a very serious subject in a fun and enjoyable manner…I have heard nothing but rave reviews …I hope we can work with you in the future…"
Robin Sitver, PFIZER
"...you hit big time in every category for us: client handling, content sensitivity, eye on the watch, pitching in to help, handling things on the fly, enthusiasm, humor, and all-round great guy. So thank you a million-fold."
Richard B. Willaims, Michael Carson Productions (New York)
"Amazingly in this day and age, you got huge laughs, kept it clean, and were truly inspiring."
Anish Jain, Institute of Business Forecasting
"Mack presented a wonderful, thought-out and prepared message…some of his funniest and best received comments were from the information we provided him… we couldn't be happier."
Rick Murray, President, Arizona Dental Association
"...our members are very sophisticated media professionals... and we were all caught up in your unique brand of insightful humor. We were thrilled with your thoughtful presentation."
Tony Quin, Radio Broadcasters Marketing Association (Atlanta)
"Nothing about 'Escrow' is sexy or funny, but you did your homework and left us rolling in the aisles with your unique style of comedy.
Sandy Burrows, California Escrow Association
"Your performance (for PETERBILT) as our roving reporter... was a complete smash! Thank you for your humor and your attention to all the little details that are so important to our clients."
Mike Main, Murphy-Main & Associates (Dallas)
"You are a powerful, highly motivated and motivating speaker who sprinkles the lessons you share with both humorous and personal anecdotes that drive the point home. Don′t take my word for it; there are over 150 others at the conference whose words I′m just echoing."
James E. Foster, INTERNATIONAL PAPER CO.
"You were extremely professional, flexible, and you were only concerned in doing what was right for our program, not simply seeking laughs."
Alan Williams, SBC GLOBAL MARKETS
"You were not only an outstanding performer and host, you did it under very difficult circumstances. We had 150 award winners to recognize on stage in one hour, and you kept it fun and upbeat without ever letting it resemble a rodeo."
Dan Nace, EventSource Productions
"You took a dry subject like software manufacturing and made it hilarious. The material was clean, professional, funny and even inspiring."
Brian Kindilien, Surfcam CAD/CAM Systems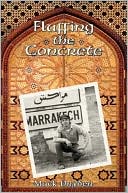 Fluffing the Concrete: Making the Most of Foreign Prison—Or Anything Else
"One would think that being thrown into a North African prison in leg-irons might be an exception to the adage that comedians can find humor in anything. One would be wrong. Fluffing the Concrete is a fascinating, harrowing, and hilarious look behind the impenetrable walls of a foreign prison-and into the mind of one of the funniest humorists and compelling motivational speakers working today."
Paul Ruffin, author of Here's to Noah, Bless His Ark and Castle in the Gloom
Laugh to the Top: A Hilarious Guide to Achieving Your Goals
Your group has been working hard, soaking up invaluable information and practical solutions from a dynamic, hard-hitting line-up of no-nonsense presenters and workshop leaders.
Now, wouldn't it be terrific if you could get a speaker to relax the mood for a moment, entertain them with some belly-laughs, and at the same time inspire and motivate them to put the lessons they've learned into practice?
Mack gets huge laughs while demonstrating the power and practicality of his Seven Step Formula for goal-achieving—and he walks the walk. He's been a super-achiever since he was a young man who earned a black belt in karate, won a major literary prize, and traveled across Europe for 15 months living by his wits in exotic lands. In North Africa, a brawl with a would-be robber landed him in a Moroccan prison, and that terrifying experience taught him many powerful lessons that he shares with his fascinated audiences ("Falling on your face is still moving forward!").
For the past 20 years he's entertained thousands of corporate clients, performed stand-up comedy on The Tonight Show with both Johnny and Jay and numerous other TV shows, acted in movies with such stars as Karl Malden and Keith Carradine, and was hand-picked by Bill Maher for the writing staff of ABC's Politically Incorrect.
Just before taping a pilot for Dick Clark Productions, he was diagnosed with cancer. Mack's slightly unconventional tale of his triumphant battle against that cruel predator leaves his audiences inspired, deeply moved—and shaking with laughter.
Laughing about cancer? You bet. Mack's philosophy is "when they're laughing, they're listening." And one sure way to get a group to laugh is to create custom comedy specifically for them, which he weaves into every presentation. With more than 15 years experience doing just that for such organizations as Kodak, General Motors, Pfizer, Nortel, Johnson & Johnson and hundreds more, nobody does it better.
Give your group what you know they want: the motivation and inspiration to achieve their cherished goals—and a welcome break from "serious" business. Give them Mack Dryden's "Laugh to the Top."
The Perfect Host
Whether your event is a general session, an award show, or anything in between, your Emcee can be the difference between a couple of hours of drudgery and a rollicking good time. As a comedian, actor, and host, Mack Dryden has delighted corporate audiences for more than a decade with his quick wit and uncanny ability to customize his clean material for any situation. He has Emceed major events for such Fortune 500 companies as International Paper, Southwestern Bell Global, Pfizer, and Peterbilt Trucks.
As a staff writer on ABC's Politically Incorrect with Bill Maher, he honed his skill at writing hilarious, up-to-the minute special material. He's performed on everything from The Tonight Show to An Evening at the Improv and shared the stage with such stars as Rosie O'Donnell, Jerry Seinfeld and the Osmonds. All this experience has given Mack an astonishing ability to put an audience at ease and turn a usually-dull occasion into a fun-filled laugh-fest.
Celebrating Cancer Survival
The funniest two-time cancer survivor in the country inspires and motivates with his hilarious stories of beating the Grim Reaper to spread laughter in his uniquely warm, family-friendly style. Cancer survivors and care-givers leave Mack's celebration speeches refreshed, thoroughly entertained, and re-energized to pursue new goals and lend support to victims of this cruel disease.
Mack Dryden: Demo Video
Mack Dryden breaks down the differences between those who reach their goals and those who don't. He debunks what many uphold as a common goal, "I want to lose weight" as a "passing fancy." "That'll pass as soon as you fancy a big old jelly roll, won't it?" he chuckles.
Modeling a more obtainable goal he states, "I'm going to lose three pounds before Thanksgiving and keep off every ounce for the rest of my life," pointing out that this word choice sets a specific quantity and deadline that people can aim for.
Mack Dryden: Killer Standup
Mack Dryden: The Perfect Host