* Please note that while this speaker's specific speaking fee falls within the range posted above (for Continental U.S. based events), fees are subject to change. For current fee information or international event fees (which are generally 50-75% more than U.S based event fees), please contact us.
Top25 Speaker Voting

Lyn St. James needs 7 vote(s) to make it into the Top 25 speakers on Speaking.com!
Speaker Booking Tip
"Tip: ask your speaker to do a book signing or attend a VIP meal with your guests. "
For Event Planners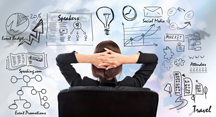 • Keynote Speaker Booking Toolkit.
• Booking a Celebrity Speaker.
• How to Find and Book the Right Speaker.
• Google+ Event Planning Forum.
• Tips for International Clients Booking U.S. Based Speakers.
Similar Speakers
Janet Evans

Five-time Olympic medalist Janet Evans is considered the greatest female distance swimmer of all time. At age 16 she surprised the world when she captured…

Pat Richie

Pat Richie is an authority on building teamwork culture and has worked with over one hundred organizations developing corporate strategy and high performing teams. He…

Ruben Gonzalez

When Houston resident Ruben Gonzalez decided to try out luging, he had never even touched snow. Over 30 years later, he is the only winter…

I will certainly recommend to others that they contact you for guest speakers in the future. It was a pleasure working with you as well. We all appreciate your professionalism and exemplary service.
BASF
About SPEAKING.com
Established in 1994, we are exclusive agents for some of the world's leading experts, celebrities and professional speakers.
We offer event planners a fully staffed speaker logistics planning team, plus a personal SPEAKING.com Account Executive – a knowledgeable and trustworthy partner. We guarantee your satisfaction with your speaker and a smooth booking process.
Contact us today to book your favorite speaker.

"You did an extraordinary job of relating the key elements of successful auto racing (desire, focus, listening, team building, communication, & preparation) to any business strategy. I would highly recommend the presentation to anyone!"
-- Scot D. Deagan – Vice President & Director – ZC Sterling Corporation

"Your presentation was great; you're a wonderful role model. Females of all ages can learn from your attitude toward the 'workplace' and handling obstacles. You have my admiration."
-- Claire J. McIntyre – student – Washtenaw Community College

"Lyn's comments were absolutely on-target for the group we need to motivate, and she was a pleasure to work with."
-- Becky Majeske – Writer/Producer – Creative Street, Inc.

"It was certainly the highlight of our year. Your presentation was outstanding and your enthusiasm was infectious."
-- David S. Christoff – Association for Systems Management of Central Indiana

"As you said in your speech, teamwork is essential to achieving our goals. You proved the perfect "strong, smart, and bold" role model at our luncheon, and through your involvement, you have helped us materially in working toward our goals."
-- Lauren J. Harrison – Chair – 5th Annual Luncheon for Girls Incorporated of Greater Houston

"Your women's marketing presentation today to our dealership salespeople was outstanding. Your understanding of the selling process and your ability to communicate that knowledge to your audience was readily appreciated as evidenced by the interest generated during the Q & A period. Our salespeople are better for having participated."
-- J.M. Studdard – District Operations Manager – Ford Motor Company

"I wanted to thank you profoundly for the outstanding presentation you gave the Senior Management group at our recent meeting in Chicago. Your words were most inspiring and right on."
Alain Piallat – Senior Vice President – Marriott – Midwest Regional Office

"Lyn was incredibly inspiring, telling her story, and offering a candid and unique perspective on racing and about women athletes in general. I would highly recommend Lyn as a speaker for any event."
-- Amy Rosewater – Freelance Writer – Associated Press – Chair for the 15th Annual Association for Women in Sports Media Convention

Some Clients Include:
Vision Solutions
Fujisawa / B&B Productions
Vocational Industrial Clubs of America
Aramark – Jack Morton Company
GTE
North Iowa Area Community College
Sabre Travel Information Network
National Women's Music Festival
Girls Incorporated of Greater Houston
Washtenaw Community College – Women of Vision
JCPenney
Federal Mogul
Syratech
Alcon Laboratories
ZC Sterling
Wells Fargo & Company
General Dynamics
Nevada Women's Fund
Ft. Wayne's Women's Bureau


The Ride of Your Life: A Racecar Driver′s Journey
Fasten your seat belts! Indy 500 driver Lyn St. James provides inspirational advice for everyone as she recounts her inspiring career as a world-renowned Indy driver.

Lyn St. James was 45 years old when she joined the world of Indy racing. Now known as the American Woman Racing Icon of the Century, Lyn is a testament to the power of determination and positive thinking. In this inspiring, motivational book, St. James chronicles her last Indy 500 and looks back on a career filled with challenges. She recounts years of adversity and the struggle to obtain corporate sponsorships, despite being named the Indy 500 Rookie of the Year. She recalls record-breaking runs at Talladega and Daytona, terrifying crashes, and the joys of mentoring young women drivers. On every page of this story people will find the motivation and encouragement to follow their dreams and reach their goals.

Lyn St. James has had 15 Indy car starts. She is founder of the Lyn St. James Foundation and Driver Development Program training young racers and served as president of the Women′s Sport Foundation (1990-1993) and currently serves on their Board of Stewards. She lives in Indianapolis.
Order Here








Lyn St. James′ story is not just about being a successful racecar driver. It′s a story about goal setting, determination, passion and fully utilizing all her defeats and successes to break into a world no one could have imagined possible: auto racing.
Lyn can share with your marketing team, sales group, management staff, or your entire organization, the determination and positioning she used to break into a world no one could have imagined.
Suggested Programs:
The drive that leads to success
Lyn understands the rejection, the "crashes;" the doubts, the defeated mind-set when others constantly "get the breaks," and when victory seems achievable only for others.
Preparation: the key to success
The will to win is important, but the will to prepare to win is even more important.
After the moments of defeat
Lyn can spark employees to use the moments of defeat as lessons to achieve their goals.
What next?
When the race is finished, and the trophies and prize money is handed out, what will be your team′s next great moment?
Is your vision clear?
Perhaps if the vision is clear, your audience will see the reasons and the path to achieve goals not only in business, but also in life.
Other Popular Programs:
Accelerate with Lyn St. James
Racing to the Top
How to Create a New Future with Horsepower
How to Break Your Personal Speed Limits
An Incredible Journey

Keynote Speech
Lyn St. James comments on stirring things up in a male-dominated sport and a male-dominated world. The famed racecar driver who started competing at a time when women couldn't get a credit card without a "financially responsible" male co-signer, reflects on how she's contributed to securing opportunities for women. At the same time she challenges the audience to look ahead, set goals, and follow through in order to "create a new future with horsepower."
Illustrating this process with her own story, she narrates how she made it to the top of the racing world without any connections or wealth. "One of the benefits of getting older is you can start to look back," she observes. "Because I was always looking forward and now that I look back I realize I was part of a future that happened for women."
Lyn St. James, Racecar Driver: Demo Reel