* Please note that while this speaker's specific speaking fee falls within the range posted above (for Continental U.S. based events), fees are subject to change. For current fee information or international event fees (which are generally 50-75% more than U.S based event fees), please contact us.
Top25 Speaker Voting

Luke Williams needs 7 vote(s) to make it into the Top 25 speakers on Speaking.com!
Speaker Booking Tip
"Tip: ask your speaker to do a book signing or attend a VIP meal with your guests. "
For Event Planners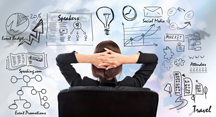 • Keynote Speaker Booking Toolkit.
• Booking a Celebrity Speaker.
• How to Find and Book the Right Speaker.
• Google+ Event Planning Forum.
• Tips for International Clients Booking U.S. Based Speakers.
Similar Speakers
Michael Dart

Retail industry expert Michael Dart has been monitoring and researching the fundamental changes in the retail markets over the recent decades. As we move into…

Charlotte Beers

With a record of success in marketing so impressive that she was invited to serve as Undersecretary for Public Diplomacy and Public Affairs under Secretary…

Howard Putnam

Learning to fly his father's Piper Cub airplane as a child on an Iowa farm, Howard Putnam has risen through the ranks of the airline…

Our agent was great to work with. Very easy to reach when needed and promptly returned messages. Thank you for making our event such a big success, we are looking forward to working with you again soon!
American Lung Association
About SPEAKING.com
Established in 1994, we are exclusive agents for some of the world's leading experts, celebrities and professional speakers.
We offer event planners a fully staffed speaker logistics planning team, plus a personal SPEAKING.com Account Executive – a knowledgeable and trustworthy partner. We guarantee your satisfaction with your speaker and a smooth booking process.
Contact us today to book your favorite speaker.

"Luke Williams' presentation was extremely well received. His Wednesday night keynote was engaging, informative and provocative. People also very much appreciated that he stayed with us Thursday morning for the panel discussion – it really sent a message that he was interested in helping us with our conference objectives. I appreciated that Luke did seem to customize his presentation and his approach to the panel discussion to focus on the work we intended to pursue at the conference."
- Pennsylvania Association of Intermediate Units

"Luke Williams rocked it. Great energy, engaging, stimulating lots of audience questions, held the audience in palm of his hand. You're representing a great speaker."
- Consumer Healthcare Products Association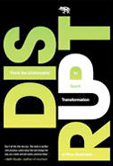 Disrupt Your Thinking
In a business world of nonstop change, there's only one way to win the game: transform it entirely. This requires a revolution in thinking—a steady stream of disruptive strategies and unexpected solutions. In Disrupt, Luke Williams shows exactly how to generate those strategies and deliver those solutions.
Williams shows how to combine fluid creativity with analytical rigor in a simple, complete, five-stage process for successfully disrupting any market. Using many examples and a case study, you'll walk through every step of transforming disruptive ideas from conception to breakthrough business strategy.
Disrupt: Sparking Business Transformation with Innovation
Successful companies operating in mature industries that embrace incremental change find themselves on a path that gets narrower and narrower. Eventually, they reach the end of the path, and by then, their customers have forsaken them for a new offering that nobody saw coming. In cases where companies do take disruptive risks, it's often because they're backed into a corner and there's no other choice. But companies that try to differentiate themselves by focusing on incremental innovation instead of game-changing, disruptive innovation will differentiate themselves right out of business. They simply cannot afford to wait until they get backed into a corner. Companies need to be consistently making bold moves, even at the very peak of their success. This is exactly the sort of thing that new start-ups and small-scale enterprises are best at. But, it's an approach to business that can be learned and applied just as effectively by large organizations and industry incumbents—in fact, by anyone who's willing to challenge the status quo wherever they are.

Disruptive Thinking: Fostering a Culture of Game-changing Leadership
To compete today in a fast-changing world, businesses need a steady stream of disruptive strategies and unexpected solutions to stay ahead of the game—solutions that revive stagnant markets or completely reinvent the competitive dynamics of an industry. Disruptive Thinking is about fostering a culture of innovation leadership that provides the framework and motivation to generate those strategies and execute those solutions. It is an essential skill for any business leader, from a small start-up to a global corporation, with the desire to transform organizational processes and behaviors, and ask, "Why hadn't we ever thought about our business and culture this way before?"

Innovation for Growth: How to Spot Markets Ripe for Disruption
Globalization, accessibility to an overwhelming array of products and information, and technological innovation are rapidly changing the marketplace in significant ways. As a result, consumers are changing the way they buy, and businesses need to change the way they compete. The Internet and the infrastructure of massive connection have already reinvented many industries, but we've barely scratched the surface. We're still surrounded by countless products, services, and business models that are built on the logic of the past. Many of the decisions that define these businesses were made years ago, in a different age, and a different context. Winning organizations in the next decade will be those that discard these old business decisions and remake the market landscape by implementing ideas that are not easily conceived of or replicated by a competitor.

The Disruptive Age: Thriving in an Era of Constant Change
As much as we might desire it, the future we face will not be predictable. We are living in a fast-changing and uncertain time––a disruptive age. And we are entering this new global order with a way of seeing and thinking better suited for a world now several centuries behind us. A world that could be explained in simpler terms, when you could expect and carefully plan for gradual shifts in the status quo. But the scale of the challenges we face and the accelerating speed of innovation demands a new approach to innovation leadership––a new way of opening minds to uncomfortable solutions. A way of forcing improbable insights and fostering counterintuitive ideas. To thrive in this new era, organizations and institutions, executives and entrepreneurs need to rethink the habits that have made them successful in the past, and challenge the conventional wisdom and industry models that have defined their world.

Ideas are the Recipes
Luke addresses the problems of companies who don't deal with their ideas properly; many "great ideas" are never fully explored or developed; all too often they turn out to be incremental improvements upon a current product or service. Luke demonstrates how disruptive innovation is needed for companies really to achieve their full potential.
Disruptive Innovation for Brands
Think the unthinkable to spark transformation in your business