Top25 Speaker Voting

Liz Berney needs 6 vote(s) to make it into the Top 25 speakers on Speaking.com!
Speaker Booking Tip
"Tip: some speakers might provide one of their popular book titles as a free gift to your audience. "
For Event Planners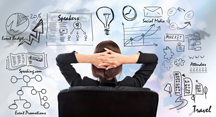 • Keynote Speaker Booking Toolkit.
• Booking a Celebrity Speaker.
• How to Find and Book the Right Speaker.
• Google+ Event Planning Forum.
• Tips for International Clients Booking U.S. Based Speakers.
Similar Speakers
Bowen White

Dr. Bowen F. White has the distinction of being one of only two medical students who were founding members of the American Holistic Medical Association.…

Stephanie Decker

Stephanie Decker became a national hero after she saved her children, shielding them from the falling debris of their collapsing house with her own body…

Nate Booth

Over the last two decades, Nate Booth has made more than 2000 presentations to audiences right across the globe. Focusing on change management, he gives…

My account executive was very professional as well as patient with us. The entire experience of working with your agency was cordial and professional, with attention to all the, sometimes complicated, important details.
U.S. Department of Agriculture
About SPEAKING.com
Established in 1994, we are exclusive agents for some of the world's leading experts, celebrities and professional speakers.
We offer event planners a fully staffed speaker logistics planning team, plus a personal SPEAKING.com Account Executive – a knowledgeable and trustworthy partner. We guarantee your satisfaction with your speaker and a smooth booking process.
Contact us today to book your favorite speaker.

"Liz Berney is definitely a speaker/trainer for our times. In her address to the entire national leadership of NCSHA, she energized the audience, helped them reexamine their role in leadership, teamwork, and office dynamics in today's fast-paced society.…With Liz's keen insight and funny, fast-paced delivery, the time sped by. Liz Berney is one of those speakers who can make you laugh, make you cry, but most of all, make you want to be better at what you do."
Cynthia Adcock, Director of Marketing and Communications,
National Council of State Housing Agencies
"It is my observation that Dr. Berney is high energy, humorous, and entertaining as well. She has an excellent ability to 'read' her audience and engage their interests and enthusiasm and be responsible to their needs. Dr. Berney's personality is such that people are drawn to her warmth and vivaciousness. I can honestly say that the success of the Mentoring Program at NIST is due in large part to Dr. Berney's presentation skills."
Rhoda Levin, Former Chair, NIST Mentoring Program
National Institute of Standards and Technology
"Liz is an engaging and entertaining trainer and speaker, and more importantly, she is extremely knowledgeable in her field. We received positive comments from every staff member about her sessions. I think it is most revealing however, that our staff continues to reference points/comments/suggestions that Liz made during her sessions over a year after her sessions."
Karen Titlow, Director of Operations
The Leapfrog Group
"Liz's training skills are excellent. She is able to get information across in an understandable and entertaining fashion. In addition, Liz checks in with people individually and as a group to ensure the message is clear. Liz is very good at group interaction exercises. I have seen her take a group who appears not to be interested in a particular exercise – encourage participation – with the net product being strong participation and buy-in. This is where Liz truly excels". 
Helen Noble, Director, Workforce Relations Division
National Institutes of Health
"While our staff can be critical, they described Liz as 'excellent', 'energetic', 'enthusiastic', 'knowledgeable' and 'very approachable'. Likewise, they spoke highly of the 'interactive exercises' and the 'variety of training approaches' that kept the day moving along. Liz made the day both productive and valuable through her high energy, positive attitude, and tremendous subject knowledge and facilitation skills."
Jamie Ambrosi, Acting Deputy Director
Baldrige National Quality Program
---
Partial Client List:
ABB, Inc.
American Management Systems
AT & T
Banyan Global
Booz, Allen & Hamilton
BP
Broit Light
(C) Management Services
Cal-Amforge
Cherry Road Technologies
Christopher Consultants
Cisco
Clark Construction
Coca Cola
Commvault
Crestline Hotels
DAI
Davies Consulting
DBC Public Relations
Dun & Bradstreet
Edgewood Realty Corporation
EG&G Technical Services
ESAB Welding and Cutting
Fannie Mae
Global Risk Capital
HOK Architecture
Hughes Network Systems
ICF Macro
LLE Translation Services
Lockheed Martin
Logicon
Marriott Corporation
MCI
MedImmune
Merritt Group
MITRE Corporation
MTI Advantage
Northrop Grumman
Quaker Oats
Raytheon
Reinhart Boerner Van Deuren
Re/Max Allegiance Location Services
Savantage Solutions
Shannon & Manch
Sheraton Hotels
Strategic Management
Tauri Group
Tech Data
Tropicana
We Localize
Westin Hotels
Dartmouth College, Office of Alumni
Georgetown University, School of Summer & Continuing Education
George Washington University, School of Business
John Hopkins University
Acupuncture and Oriental Medicine Alliance
American Association of Museums
American Association of Oriental Medicine
American Institute for Cancer Research
American Institute of Architects
American Podiatric Medical Association
American Psychiatric Association
American Resort Development Association
Society of Women Engineers
American Red Cross
Asia Foundation
Bill and Melinda Gates Foundation
Congressional Management Foundation
Daughters of the American Revolution
United States Army
Central Intelligence Agency
Centers for Disease Control and Prevention
Congressman Wexler′s Office
Department of Agriculture
Department of Commerce
Department of Education
Department of Health and Human Services
Department of Homeland Security
Department of Housing and Urban Development
Department of Labor
Department of Treasury
Department of Veteran Affairs
Environmental Protection Agency
House of Representatives
Internal Revenue Service
Library of Congress
NASA
National Institutes of Health
National Park Service
United States Navy
United States Senate
Smithsonian
World Bank
Creating Win-Wins at Work
Win-Win Negotiation is the only kind of negotiation that solves problems while building relationships. Learn the key tenets of Win-Win negotiation including: getting to interests, identifying options, developing a BATNA. Learn how to think outside of the box & move from lose-lose to win-win. Liz demonstrates how to use Win-Win negotiation to get a raise, a new job, work out a problem with a customer or colleague.
Don′t Speak Louder -- Just Make Sense!
Personality differences are one of the major reasons conflict occurs at work, sometimes resulting in turnover. Learn specific strategies for relating to customers, employees, colleagues and bosses more effectively at work. Learn how to tailor your communication strategies with those that are different from you, how to influence and persuade and how to have difficult conversations.
From Pain to Gain: Leveraging Conflict for Advantage
Is your conflict style so accommodating that everyone takes advantage of you? Do people steer clear from you because you are too combative? Do you find yourself stuck in the middle as the peacemaker all too often? Take a mini-assessment to help identify your style. Learn the strengths and weaknesses of your style and which conflict style works best when.
From Slug to Star: Motivating People at Work
Learn what motivates different people and how to help direct someone′s passion, energy and skills. From her years consulting and teaching as an organizational psychologist, Liz will explain what motivates people and how to mentor and coach people to reach their personal best. Using anecdotes from her consulting and mini-case scenarios, Liz will show you how to inspire the best in your employee, colleague, customer, even your boss!
Managing Challenging People Before They Manage You!
The workplace is filled with different kinds of challenging people, or at least challenging behaviors, with which one must deal. Cranky customers, controlling employers, uncooperative colleagues and passive aggressive subordinates are only a few examples. Learn the different types of challenging behavior and tailored strategies to address these challenges. Challenging people will never go away but their behavior can be managed effectively with the right skills!
Phenomenal Teams: What Makes Them Tick?
Why are some teams high performing while others are mediocre at best? Learn what it takes to be a top performing team. Take the "Berney checklist" to see if your team is on its way to success. Learn how to address the specific challenges of cross-functional teams with unique tactics to raise these teams to top performance.
The Emotionally Effective Leader
In this day and age, emotional intelligence can make the difference between good performance and top performance. Learn the key components of emotional intelligence, and how you can become more emotionally intelligent. Learn how to listen actively, be curious and come to win-win solutions.
Thriving in Continuous Change
Whether at work or at home, we live in a time of constant change. In order to continually adapt to change, Liz teaches how to navigate the high and low waters of change. Learn specific strategies for managing feelings of loss, isolation and anxiety throughout the change process. Learn how to find opportunities for personal and career growth and development during times of change. Leaders, find out how to respond most effectively to staff struggling with change.

Demo Video
Dr. Berney shows her audience how to manage change and to deal with difference. She says, "The analogy I want to give you, is imagine you're in a brand-new couple, you just started dating someone, and everything about them of course is wonderful, and everything is in common, you like the same things… what stage are we in? Honeymoon! Does it last forever? No! However, to become a high performing couple, what do you have to do? You have to manage your differences."
She explains how difference and its management is actually a positive thing: "If you ever hear a couple saying we don't argue, then danger, danger! Think about groupthink, when groups all agree very quickly… the Vietnam War, the Cuban missile crisis, danger, danger! You want conflict, you want different perceptions, you want different beliefs, and you want dialogue, so that they become functional rather than dysfunctional."
Continuing her theme, she explains just why difference is important in teamwork: "The differences have to get out on the table, like that old model which actually has empirical support for groups, Tuchman: groups have to perform, then they have to storm, they are not going to become high performing until they learn to manage their differences. What we're talking about here is how to manage the differences, there is a functional and dysfunctional way to manage your differences."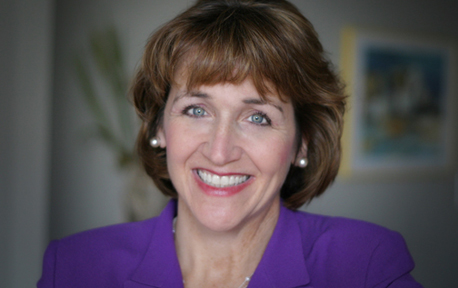 Dr. Liz Berney is the president of Berney Associates, which specializes in organization development and management training. For over two decades she has used her expertise in organizational and industrial psychology to help blue-chip companies and prestigious organizations with organizational change, team building, conflict resolution and interests-based negotiation. Her impressive list of clients includes American ... more