* Please note that while this speaker's specific speaking fee falls within the range posted above (for Continental U.S. based events), fees are subject to change. For current fee information or international event fees (which are generally 50-75% more than U.S based event fees), please contact us.
Top25 Speaker Voting

Lisa Nichols needs 4 vote(s) to make it into the Top 25 speakers on Speaking.com!
Speaker Booking Tip
"Tip: find a speaker in your local area to save on travel costs. Most speakers will also reduce their keynote fee for local events. "
For Event Planners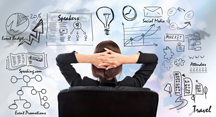 • Keynote Speaker Booking Toolkit.
• Booking a Celebrity Speaker.
• How to Find and Book the Right Speaker.
• Google+ Event Planning Forum.
• Tips for International Clients Booking U.S. Based Speakers.
Similar Speakers
Jean Houston

Since the 1960's, Dr. Jean Houston has been an influential figure in spirituality, human potential, and social activism. A long-time consultant to the United Nations,…

Alexandra Cousteau

Alexandra Cousteau carries the name made famous by the work of her grandfather and father with honor and pride. She not only films the underwater…

Freddie Ravel

Freddie Ravel is a Grammy-nominated composer, pianist, educator and visionary business leader. He began performing worldwide with Brazilian master, Sergio Mendes, when he was 23…

Our Account Executive was a pleasure to work with to arrange our keynote presenter for the Sustainable Brands Sydney Conference. He was swift to respond and his communication was always clear. If I am looking for international speakers, I will think of SPEAKING.com in future.
Sustainable Brands
About SPEAKING.com
Established in 1994, we are exclusive agents for some of the world's leading experts, celebrities and professional speakers.
We offer event planners a fully staffed speaker logistics planning team, plus a personal SPEAKING.com Account Executive – a knowledgeable and trustworthy partner. We guarantee your satisfaction with your speaker and a smooth booking process.
Contact us today to book your favorite speaker.

"After listening to her I felt like I was listening to the next Dr. Martin Luther King!"
Jack Canfield,
Co-Author of the New York Times Best Selling Chicken Soup for the Soul Series

"Lisa is a sister with soul that tells the best and most moving soul stories on the planet. She and Maya Angelou move us to be better, do better, love better and share more than ever before. I love her, her messages and the impact she has on every audience that she addresses. I encourage you to have her talk at you next meeting, you will thank me in you prayers for my wise recommendation."
Mark Victor Hansen,
Co-Author of the Chicken Soup for the Soul Series
and The One Minute Millionaire

"Lisa Nichols is one of the most powerful and empowering speakers that I have ever heard. Her workshops produce immediate breakthroughs. I highly recommend any educator or mental health professional to experience Lisa Nichols."
Janet Addo,
Teacher of the Year Los Angeles County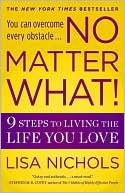 No Matter What!: 9 Steps to Living the Life You Love
From bestselling author and motivational speaker Lisa Nichols comes a unique and powerful inspirational program that will both move you and empower you to realize your dreams. Millions are trying to live by The Secret's Law of Attraction, but the truth is it won't work unless you flex your all-important "bounce-back" muscles, which give you the ability to successfully navigate life's speed bumps.
By developing and toning her own bounce-back muscles at critical points in her life, Lisa found the power to become her authentic self and achieve everything she dared to hope for. Now, in No Matter What, she offers a groundbreaking program that outlines these 9 Steps or "muscles," which include among others your Confidence, Faith-in-Myself, Honesty Out Loud and Forgiveness muscles, and explains how anyone can use them to achieve happiness and off-the-charts success.
In this powerful guide Lisa Nichols introduces her dynamic plan, shares her own remarkable story, and prescribes specific exercises and action steps to inspire readers to learn from their past and move toward a courageous future.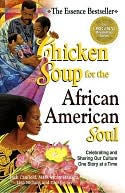 Chicken Soup for the African American Woman's Soul
Chicken Soup for the African American Woman s Soul is a rich collection of stories that truly celebrate the mountaintops and share the valleys of the African American woman's experience; highlighting her moments of strength, as well as her struggles.
This candid, touching and inspiring collection of stories proves that the spirit of sisterhood extends beyond geography, economics, age and time. Whether we're passing on family traditions, keeping the faith or just keepin' it real, one thing is for sure; we are here because of the shoulders we stand on.
Chicken Soup for the African American Woman's Soul will leave you feeling as if you've just shared a sacred space with some legendary African American women through quotes or stories from Rosa Parks, Coretta Scott King, Mary McLeod Bethune, and modern day heroines like Patti LaBelle, Halle Berry and Queen Latifah.
Experience inspiring moments of ordinary sisters doing extraordinary things in the world like voting in a time when voting could cost you your life to learning the true meaning of self love through the simple gesture of letting your hair down. Allow these stories - exclusively for sisters, from sisters - encourage and inspire you as you feed your soul and soothe your spirit.
I.N.S.P.I.R.E.
I.N.S.P.I.R.E. is the proprietary method and year-long program designed to help leading companies recommit to their employees and more importantly help employees recommit to their company.
Get clear about your company's purpose and create a purposeful culture
Define your company's values to accelerate your employees
Deliver and sustain employee performance and satisfaction
Create a team that exceeds expectations
Bootstrap to Big Time
We'll help you gain clarity around the nuts and bolts of building a healthy business. Learn about key topics in leadership, finance, sales, management, marketing and productivity.
Clarity around what financial indicators you should be managing
Developing yourself as a strong leader
Learning to manage things and lead people
Get more done in less time Comprehensive Sales Strategy understanding what to measureUnderstanding
Drip Campaigns and marketing strategies
Building Trust and Rapport in 60 Seconds!
The keys to building client trust to turn prospects into sales and one-time customers into lifetime customers.
Recognize how to use an enrollment process that creates relevancy with every client and every audience
Learn techniques to have them laughing and crying in 60 minutes
Design your signature opening and powerful close
Identify strategies to get people mentally and physically in the room
Greatest Lesson learned from doing it WRONG
Pitch Your Niche – Marketing Strategy
Discover what makes your business unique and how to turn that into your advantage!
Defining your market, who needs YOU
Marketing to your target audience effectively
Selling to your market
Mastering Multiple Revenue Streams
Most millionaires have more than one way to earn money. Learn how to master multiple revenue streams!
How to create mail box money and get paid while you are doing other activities
Learn to leverage your brand for profits
Multiply income streams and maximize your personal income
Turning Passion into Profit
Live out your purpose, and make money while doing it!
Discover your biggest dreams and desires for yourself
Create ways to turn your dreams into revenue
Make and achieve actionable goals for practical results
Commit yourself to changing your life and making your passion your profit!
Mastering Story Telling
Every great leader and speaker has to master the art of storytelling. Incorporate this skill into effective teaching.
Create memorable lessonsLearn "show me" stories vs. "tell me" stories
Hear other signature stories, then create and craft your own
Recession-Proof You: Strategies Based on the Sole/Soul Purpose Implementation Methodology
Explore how sole/soul purpose methodology gives you a holistic way to be profitable!
Learn practical ways to keep your business successful, regardless of the economy or other outside factors
Implement cutting-edge branding, marketing, sales, outsourcing, customer service, and referral systems
Discover unique ways to best serve your clients, from business development to delivery of goods and services
Growing to Fit Into Leadership Boots
Tune up your leadership skills (or empower your team) for better results.
Step up from an intermediate level program manager to a senior managerial role
Acquire the skills, competency and attitude needed to lead project management teams in complex and dynamic environments
Gain practical tips for how to achieve your career goals Take on leadership roles with the confidence that guarantees success
Employee Empowerment
Are you tired of being a "peon" and ready to climb the management ladder? Learn how to stand out from the crowd and move to the next level of career success.
Move from your cube to that coveted corner office
Transition with ease from a low-level job to an intermediate ─ and even top management position
Discover how to navigate employment challenges, stand out from the crowd, and be more successful in your career
The Keys to SIGNIFICANT Leadership
Leaders must ask themselves whether they want survival, success or significance. Leadership is not for the faint of heart but takes dedication and determination to move from success to making a significant impact on your tribe!
Become equipped to steer the ship as the leader of your company or organization
Motivate your staff to join you on the journey
Build a highly impactful company, school or other organization
Don't Stay Stuck: Letting Go Of What Is Hindering You
All too often a person's greatness is held back due to personal hurt and circumstances. It's time to get unstuck and let go so you can achieve what you were destined to do!
Work through past hindrances and become the best person you can be
Take the first steps to living in your own light
Remove the barriers that have held you back, giving you freedom to design the future of your dreams
It's Your Time to Shine!
This workshop is a natural partner with "Don't Stay Stuck" so you can continue the building blocks to achieve success.
Acknowledge that it's time to live your greatest life in a comfortable and approachable atmosphere
Become inspired and empowered to make choices and stand on top of yesterday
Use these lessons to build your tomorrow!
Lisa Nichols, Motivational Speaker: Keynote
Lisa Nichols shares the amazing story of how she went from being a mom on public assistance to running a multi-million dollar company. In 1994, Nichols' number-one priority was taking care of her eight-month-old son. One day she ran out of diapers and didn't have enough money to buy more, so she resorted to wrapping her son in towels and changing the towels.
After two days of doing this, she put her hand on his belly and promised him that she would never be this poor again. In that moment something shifted inside her; the experience of poverty and motivation to give her son a better life proved to be a breakthrough for Nichols in terms of stretching her willpower to do and say things that she had never done before.
"I knew that abundant people, prosperous people were doing something that I wasn't doing, because my life was evidence," Nichols notes. "Good, bad, or indifferent – your life is evidence of what you're up to."
Lisa Nichols Speech Excerpt #1
Lisa Nichols Showcase
Lisa Nichols, Motivational Speaker: Keynote, How To Step Into Your Purpose