Top25 Speaker Voting

Lisa Bodell needs 14 vote(s) to make it into the Top 25 speakers on Speaking.com!
Speaker Booking Tip
"Tip: speakers bureaus can provide: speaker fee negotiation, insurance, smooth logistics and value add-ons such as extra sessions. "
For Event Planners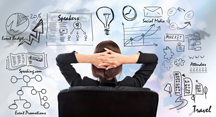 • Keynote Speaker Booking Toolkit.
• Booking a Celebrity Speaker.
• How to Find and Book the Right Speaker.
• Google+ Event Planning Forum.
• Tips for International Clients Booking U.S. Based Speakers.
Similar Speakers
Renée Mauborgne

Co-author of one of the most influential business publications ever written, Renée Mauborgne teaches strategy at the prestigious INSEAD, the world's second largest business school.…

John Sculley

Since the 1960s, visionary and business legend John Sculley has seen possibilities before they became obvious. The former CEO of Pepsi-Cola and Apple continues to…

Carly Fiorina

Carly Fiorina obliterated the glass ceiling when she became the first woman CEO of a Fortune 20 company. Regarded as one of the most powerful…

Working with your speakers agency on our training projects during the year proved to be a great business choice. I felt that my account reps were always around when I needed them, willing to help and listen. They showed flexibility when it was required and were reliable and dependable.
KPMG, Europe
About SPEAKING.com
Established in 1994, we are exclusive agents for some of the world's leading experts, celebrities and professional speakers.
We offer event planners a fully staffed speaker logistics planning team, plus a personal SPEAKING.com Account Executive – a knowledgeable and trustworthy partner. We guarantee your satisfaction with your speaker and a smooth booking process.
Contact us today to book your favorite speaker.

"Lisa has the winning combination you look for in a keynote speaker – she is insightful, engaging and energetic. She was the top rated speaker at two Google events and inspired our audience to start an innovation revolution."
Google
"Lisa's message will not only open your eyes to what's happening in our world, but will also provide you the tools to be able to take action … Her energy is contagious."
Cisco Systems
"Lisa's message is incredibly relevant and compelling. I find her work to be thought-provoking, challenging and necessary given today's complex and ever-changing business environment."
Accenture
"Lisa brought energy to the room of over 300 people and ignited a spirit of innovation across our Global Product Team. Our top session of the annual meeting."
MasterCard Worldwide
"Bodell made my leadership team think in new ways and helped us develop winning business ideas right in the room. My team now embraces innovation rather than fearing it."
Citigroup Corporate Investment Bank
"Lisa Bodell is one of the most dynamic and powerful keynote speakers our association has ever had. Her delivery, style, and expert content completely energized an audience of 500 and a breakout session of 50. She is incredibly successful at sizing up an audience and totally tailors her speech to address the needs and concerns of an industry."
National Association of Confectionery Dealers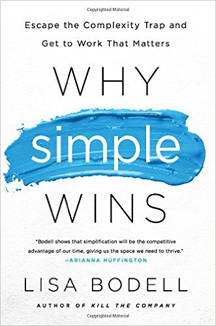 Why Simple Wins: Escape the Complexity Trap and Get to Work That Matters
Complexity is killing companies' ability to innovate and adapt, and simplicity is fast becoming the competitive advantage of our time. Why Simple Wins helps leaders and their teams move beyond the feelings of frustration and futility that come with so much unproductive work in today's corporate world to create a corporate culture where valuable, essential, meaningful work is the norm. By learning how to eliminate redundancies, communicate with clarity, and make simplification a habit, individuals and companies can begin to recognize which activities are time-sucks and which create lasting value.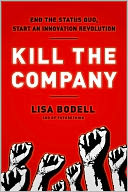 Kill the Company: End the Status Quo, Start an Innovation Revolution
In the ever-changing world of business, we′ve arrived at a point where process has trumped culture, where the race toward efficiency has made us complacent and unable to reach our potential. Stuck in the land of status quo, we′ve forgotten how to think. And the very structures put in place to help businesses grow are now holding them back. It′s time to Kill the Company.
This book is a call to arms: to start a revolution in how we think and work. But instead of more one-size-fits-all change initiatives forced upon employees, we need to embrace smaller, positive behavioral changes that create ripple effects throughout the organization. Thinking can no longer be exclusive to the creative team or lead strategists. Rather, a culture of curiosity must be fostered among the ranks to shake up our standard practices, from unproductive meetings to go-nowhere strategic planning. This revolution can and will awaken our ability to think, and ultimately, to innovate and grow.
In Kill the Company, innovation specialist Lisa Bodell urges companies to shift the mindset from business as usual to the company of the future, to move from what she calls "Zombies, Inc." to "Think, Inc." This involves both risk and trust: to allow all employees the opportunity and environment to be curious and inquisitive—even challenging and provocative when the situation calls for it. Too often, this type of behavior is seen as threatening, says Bodell, who has actually been told by CEOs that they discourage employees from thinking. In step with the call to Kill the Company, is a plea to kill fear, complacency, and the all-too-familiar answer from our leaders: "I can′t be bothered with your (perhaps brilliant) idea."
Bodell also looks at how we got to Zombies, Inc., exploring how our educational system contributes to the lack of inquiry and problem-solving skills, showing how conformity is rewarded early on. She also draws from the work of such education luminaries as Sir Ken Robinson and the groundbreaking Blue School (founded by members of the Blue Man Group).
In the end, readers of Kill the Company will have a full sense of how much riskier it is to stay here in the status quo than to break out and think.
Bodell's Interactive Keynote Presentations are designed to spark the imagination and address the unique needs of your audience. Topics include:
Why SIMPLE Wins: Escape the Complexity Trap and Get to Work That Matters
Imagine what you could do with the time you spend sitting in meetings and writing emails every day.
Complexity is killing companies' ability to innovate and adapt, and simplicity is fast becoming the competitive advantage of our time. Drawing on her work with global organizations and themes from her latest book, Why Simple Wins, Bodell inspires leaders and their teams to proactively move beyond the feelings of frustration and futility that come with so much unproductive work in today's corporate world.
Bodell shares tools and takeaways on how organizations and individuals can eradicate complexity, and allow Simplicity to be their new operating system and North Star towards an innovative workplace culture.
Kill the Company: End the Status Quo, Start an Innovation Revolution
Winning innovators embrace change—do you? What holds you back from better innovating, every day?
In too many organizations, we're stuck in the land of status quo. We've forgotten how to think differently, and lack the simple tools to solve problems creatively. The very structures put in place to help organizations grow are now holding us back. So, it's time to Kill the Company! This keynote is an inspirational call to arms: to start a revolution in how we think and how we work.
The key lesson of this Keynote: if we want people to approach change differently, we have to change our approach. You will learn how simplification lets us achieve more and better innovate. This can reignite critical aptitudes such as curiosity, inquiry, creative problem solving, and more.
The Keynote will bring to life the concepts presented in Bodell's book, Kill the Company:
Everyone is a change agent.
Change involves a toolkit, not a process.
Little changes can create big impact.
Bodell will introduce tangible ways to ignite innovation through the dynamic yet simple exercises in the Kill the Company Toolkit, including Kill a Stupid Rule, Killer Queries, Impossible to Possible, and many more. You will leave this Keynote with ways to eliminate needless complexity with simple, inspiring ways to make innovation happen now!
Speech Excerpts
Lisa Bodell: Knowledge@Wharton
In this interview, Lisa Bodell talks about the focus of her book "Kill the Company," which encourages companies to have an "out-of-company" experience and view their companies from an outsider's perspective, find its strengths and weaknesses, and identify ways to stay ahead of the market. She discusses how corporate culture and leadership affect whether a company can effect change and embrace innovation effectively. She discusses the basic tenets for making change stick within an organization: change has to come from the middle out rather than from the down, change is not a process - it's a tool kit, and big mandates aren't effective - little changes open the door for big changes.
Speech Excerpt
Lisa Bodell: Making an Environment for Creative Thinking
Full TEDx Speech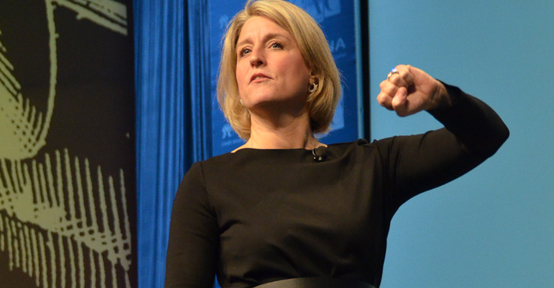 Founder & CEO of innovation firm futurethink Lisa Bodell is the bestselling author of Kill the Company, and her latest Why Simple Wins. A leader on simplifying innovation and change management, Lisa is often called upon by global companies to help them eradicate workplace complexity that is killing their ability to innovate and adapt. Simplicity ... more
Founder & CEO of innovation firm futurethink Lisa Bodell is the bestselling author of Kill the Company, and her latest Why Simple Wins. A leader on simplifying innovation and change management, Lisa is often called upon by global companies to help them eradicate workplace complexity that is killing their ability to innovate and adapt. Simplicity ... more