* Please note that while this speaker's specific speaking fee falls within the range posted above (for Continental U.S. based events), fees are subject to change. For current fee information or international event fees (which are generally 50-75% more than U.S based event fees), please contact us.
Top25 Speaker Voting

Linda Ellerbee needs 6 vote(s) to make it into the Top 25 speakers on Speaking.com!
Speaker Booking Tip
"Tip: find a speaker in your local area to save on travel costs. Most speakers will also reduce their keynote fee for local events. "
For Event Planners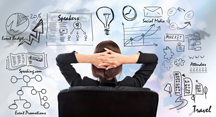 • Keynote Speaker Booking Toolkit.
• Booking a Celebrity Speaker.
• How to Find and Book the Right Speaker.
• Google+ Event Planning Forum.
• Tips for International Clients Booking U.S. Based Speakers.
Similar Speakers
Robert Bazell

Emmy winning reporter Robert Bazell was Chief Science and Health Correspondent for NBC, with his reports (of which he has made more than 3500 to…

Scott Hamilton

One of the most sought after keynote speakers and most popular figure skating stars in the world today, Scott Hamilton is an Olympic Gold Medalist,…

Whitney Johnson

Founder and Managing Director of the Springboard Fund, Whitney Johnson is a top investor and leading thinker on driving innovation through personal disruption. As cofounder…

The retreat was extraordinary, professional, and personable. Everyone is still raving about it. They said it was the best experience of their lifetime. And, I would have to agree. I most certainly hope we have the opportunity to work together in the future.
YPO: Young Presidents' Organization
About SPEAKING.com
Established in 1994, we are exclusive agents for some of the world's leading experts, celebrities and professional speakers.
We offer event planners a fully staffed speaker logistics planning team, plus a personal SPEAKING.com Account Executive – a knowledgeable and trustworthy partner. We guarantee your satisfaction with your speaker and a smooth booking process.
Contact us today to book your favorite speaker.

"Linda Ellerbee has the knack of reducing a convention hall to the dimensions of a den or front porch. It has to do with the way she leans into the lectern, making eye-contact with her audience and employing a cozy, shoot-the-breeze style that segues from comedy routine to pep-talk to girl-talk... Her audience responded with chuckles, cheers – and some tears..."
The Orlando Sentinel Orlando, FL

"To put it plainly, Linda Ellerbee blew them away...news reporter, writer, producer -- and as the room soon learned -- a captivating storyteller who took charge and gave the group power..."
The Hartford Courant Hartford, CT

"Everyone told me how much they were moved by your talk. I found myself smiling through tears as did many other people. Your courage is really very exceptional, and you are a role model for many women..."
Columbia Presbyterian Medical Center New York, NY

"You brought so much energy, life, spirit, humor and great information to our conference this past weekend... Linda – you MADE the conference..."
The Anderson Network Houston, TX

"You generated raves and from all we hear, they will continue for some time. Your masterly balance of emotional heft and wise humor left the audience feeling exhilarated...We Texans appreciate women who tell it like it is. And you did. Our audience was shedding tears one minute and rolling in the aisles the next. Frankly, we are having trouble finding a keynote speaker for next year who can live up to your example."
Breast Cancer Resource Center of Austin Austin, TX

"You beautifully and eloquently surpassed all of our expectations...your heartfelt message touched all of us. One of your many gifts is to somehow single out each and everyone as though – perhaps for just a moment – you were speaking only to them. Your patience with the press and with everyone who spoke to you – so many of them! -- was wonderful to see..."
Cancer Research & Treatment Fund New York, NY

"As the moderator of our 'User Forum,' Linda was the consummate professional, prepared, flexible, articulate and extremely willing to invest the time and effort in making the panel a success... I would highly recommend and encourage any of your clients to pursue Linda... She will deliver a top notch A+ message that will knock the socks off of an audience."
Amdahl Corporation, Users Group Conference San Diego, CA

"You were fantastic, and we greatly appreciate your leading role in the National Town Meeting on Women's Health. Juggling those moving stories, Members of Congress, and expert panelists is a daunting job, and you really made it work!..."
Rep. Patricia Schroeder Congressional Caucus for Women's Issues Washington, D.C.

"I have heard many people singing your praises...saying your lecture was the most entertaining and engaging lecture event they have ever heard at Presbyterian College...It is rare to have such a gifted speaker and commentator also be a great listener...you have set a very high standard for the rest of the year's speakers..."
Presbyterian College Clinton, SC

"...thank you for the impressive message with which you launched our leadership celebration. Your candor, competency and frankness charmed students and adults alike...You clearly have a story to tell and you so obviously enjoy telling it. The decision to ask you to keynote the day was one of the best I may ever make in my tenure as Head of School."
Emma Willard School Troy, NY
Take Big Bites: Adventures around the World and across the Table


The celebrated journalist, producer, and bestselling author takes us on a remarkable culinary journey through "a life lived interestingly, if not especially intelligently."

Linda Ellerbee′s first two books were instant classics: And So It Goes, a hilarious, unblinking look at television journalism that spent months as a bestseller; and Move On, a wry, intimate look at a woman in her time that became a milestone in autobiographical writing. Now she takes us both farther afield and closer to home in a memoir of travel, food, and personal (mis)adventure that brims with warmth, wit, uncommon honesty, inspired storytelling . . . and a few recipes as well.

In Vietnam, preconceptions collide with the soup. . . . In France, lust flares with the pâté and dies with the dessert. . . .In Bolivia, a very young missionary finds her food flavored with hypocrisy . . . while at the bottom of the Grand Canyon an older woman discovers gorp is good, fear is your friend, and Thai chicken tastes best when you′re soaked by rain and the Colorado River.

From Italy to Afghanistan, from Mexico to Massachusetts, Ellerbee leads us on a journey of revelation, humor, and heart. "What can you say about Linda Ellerbee?" Ted Koppel once wrote. "The woman is raucous and irreverent and writes like a dream." Take Big Bites proves it again.
Get Real, No. 1: Girl Reporter Blows Lid Off Town!


Ellerbee (And So It Goes) takes a sure and steady step onto new turf with this inaugural novel of her Get Real series. Casey Smith, the frank and flippant narrator of this fast-paced story, arrives on her first day of sixth grade eager to join the staff of the middle-school newspaper. But her English teacher delivers the bad news that the school paper has been defunct for years. Still worse, the next day Casey learns that another student has beat her to the punch and announced her intention to revive the publication. Prissy in pink, Megan couldn′t be more different from the down-to-earth, high-top-wearing Casey. Nor could their visions of the paper′s focus be further apart: while Megan wants to fill its pages with fluff coverage of "prom notes and bake sales," the heroine expects to tackle "REAL news" stories. When Casey suspects that the directors of a local paper mill are polluting a nearby river, she goes after her story with a zeal and persistence worthy of Ellerbee herself. The means by which Casey obtains the crucial evidence strains credibility a bit, but the issues, personalities and dialogue that the author introduces are inarguably authentic. In an articulate afterword, Ellerbee encourages readers to follow her heroine′s lead and become involved in--and passionate about--their world. Casey grapples with the subject of cheating in Girl Reporter Sinks School!, the simultaneously released second volume of this promising series. Ages 8-12.
All speeches run approximately 45 minutes. Ellerbee can follow up with 15 minutes of Q&A.

How To Be Successful and Hang Onto Your Values
How Ellerbee balanced having kids and building a career...or tried to. Ellerbee delivers her trademark wit and wisdom on everything from leaving the networks to starting her own company, from having a boss to being the boss.

How to Survive a Changing World and How to Change Your World
Ellerbee gives her rules for surviving a changing world with the heart intact – from surviving breast cancer, to climbing mountains, from overcoming obstacles to making a noise. In her life and in her career, Ellerbee has learned that change is the norm.

Kids, Television, and the News
Ellerbee talks about her journey to producing children's television – how she created Nick News, her long-running series on Nickelodeon and "what I've learned about children, television and the real world." PLEASE NOTE: THIS SPEECH MAY BE TAILORED FOR EDUCATION GROUPS. Ellerbee talks about how teachers can use television as a teaching tool and turn television from the enemy into the teacher's friend.

Surviving Breast Cancer to Laugh Another Day
Ellerbee describes her experience with breast cancer – from the heartfelt yet amusing reactions of friends and colleagues, to the determination and spirit that make her an almost 15-year survivor.

Adventures in Journalism
From newspapers to networks, she's gone from covering fires and parades to presidential debates and international terrorism, and collected some of the most prestigious awards along the way. Ellerbee talks about her experience as a veteran journalist.

*Ellerbee can do combinations of some of the above speeches, if requested
Linda Ellerbee Introduction Video
"Once in a while we stand tall enough to touch the sky…" This video is a summary of Linda Ellerbee's extraordinary career, vision and values, with tributes from colleagues and friends such as Whoopi Goldberg.
Linda Ellerbee discusses how things have changed for women in TV News
Linda Ellerbee discusses starting Nick News