* Please note that while this speaker's specific speaking fee falls within the range posted above (for Continental U.S. based events), fees are subject to change. For current fee information or international event fees (which are generally 50-75% more than U.S based event fees), please contact us.
Top25 Speaker Voting

LeAnn Thieman needs 8 vote(s) to make it into the Top 25 speakers on Speaking.com!
Speaker Booking Tip
"Tip: speakers bureaus can provide: speaker fee negotiation, insurance, smooth logistics and value add-ons such as extra sessions. "
For Event Planners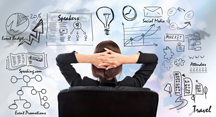 • Keynote Speaker Booking Toolkit.
• Booking a Celebrity Speaker.
• How to Find and Book the Right Speaker.
• Google+ Event Planning Forum.
• Tips for International Clients Booking U.S. Based Speakers.
Similar Speakers
Susan Ford Bales

One of the country's most beloved advocates on dealing with breast cancer and drug addiction, Susan Ford Bales has touched thousands with her compassion, empathy,…

Mayor Bob Dixson

After a massive tornado leveled Greensburg, Kansas to the ground, Mayor Bob Dixson led residents not only to rebuild, but create what some now call…

Zoe Jackson MBE

Multi-award winning entrepreneur Zoe Jackson MBE, is proof that a young person with passion and determination can move mountains. At age 16, she launched a…

Your speakers bureau was a tremendous resource for the NHL as we planned and executed our NHL Club Business Meetings. Their assistance with securing our keynote was invaluable. They provided detailed information in a timely manner which was crucial to the success of the event. The execution was seamless!
National Hockey League
About SPEAKING.com
Established in 1994, we are exclusive agents for some of the world's leading experts, celebrities and professional speakers.
We offer event planners a fully staffed speaker logistics planning team, plus a personal SPEAKING.com Account Executive – a knowledgeable and trustworthy partner. We guarantee your satisfaction with your speaker and a smooth booking process.
Contact us today to book your favorite speaker.

After LeAnn's last recruitment event with us, we hired over half of the 58 new RN graduates who attended! We've had her back a second time as I don't know of any other speaker who takes the personal touch to the level LeAnn does.
Dana Hall,
Nurse Recruiter, Franciscan Health System
Tacoma, WA

When we announced LeAnn was coming, our recruitment event had a great turnout. LeAnn spoke from the heart about her experiences and love of nursing and people. She makes you feel good about the profession you chose and one takes away a sense of pride about self - -she is a treasure. We have since had her back for a second visit that was just as successful as the first!
Dolores Napolitano, Manager of Corporate Recruitment
Meridian Health
Neptune, NJ

LeAnn, you've made such a difference in my life. I see myself and nursing in a whole new light. I notice things about my patients that I've never seen before. from an RN attending a Nursing Spectrum career expo
Tarrytown, NY

Everyone from PhD faculty to first year nursing students resonated, related and benefited from LeAnn′s messages.
R.M.
University of Manitoba
Faculty of Nursing

LeAnn literally pulled the audience into her journey and left participants with the clear message that while serving children and others they can make a difference with their efforts. Conference participants connected with her, and in a most sincere and generous way, LeAnn connected with them.
D.T.
Texas Association of School Boards

Powerful! A speech full of wisdom learned with age and experience. I could listen to that again!
L.S.
National Association of Orthopaedic Nurses

LeAnn moved these hundreds of teens in a way no other speaker has. Months later they are still writing to us about how committed they are to balancing their young lives and making a difference in the world.
C.R.
Rotary International Youth Leadership Conference

Our employee network needed something to spark revitalization, and LeAnn provided that spark. The results were far greater than anything we had dared to hope for. She had the audience mesmerized…
P.F.
Kodak

I′m going to live my life differently after hearing you today.
M.G.
California Association of Health Facilities

LeAnn is the most outstanding, powerful speaker! She touches hearts to make a difference…her positive, insightful message is wonderful, perhaps life changing. We all need to hear this.
T. K.
Association of Women′s Health, Obstetrics, and Neonatal Nurses.

I go renewed back to life and work! Thank you, LeAnn! Society of Gastroenterology Nurses LeAnn′s presentation was exactly what our nurses needed to hear in this changing, sometimes low morale environment.
V.D.
Carondelet Health-St. Joseph Hlth. Center

At a time when we are seemingly required to do more with less, LeAnn renewed our enthusiasm and pride in the healthcare profession. She equipped and inspired us to care for ourselves while caring for others.
M.M.
Salem Hospital

LeAnn is captivating ... she held nearly 300 women spellbound! She incorporates lessons from the past to change and better our lives today.
C.R.
Nazarene Women′s Ministry

Probably the best keynote I've ever attended... a moving, passionate call to reinvigorate our vision and mission."
Maine Health Care Association

What a renewal of one's self. A reminder there is hope, support and laughter in this profession. Kansas Organization of Nurse Leaders I′ve been coming to these conferences for 20 years, and I′ve never been so moved or so impressed by any presentation!
P.M.
National Association of Neonatal Nurses

As the closing speaker, LeAnn filled the nurses with confidence and inspiration and sent them on their way with renewed enthusiasm, joy, and determination.
P.M.
National Nursing Conference,
Manitoba, Canada



Balancing Life in Your "War Zones"
or Lessons from 100 Babbling Bawling Babies!
"100 babies in open cardboard boxes, strapped in the belly of a gutted cargo jet!" It was 1975, Saigon was falling to the communists, and LeAnn was "accidentally" caught up in the Vietnam Orphan Airlift. Today, she applies life-changing lessons from her Airlift experience to the "war zones" of our every day lives – too much to do, too few resources, too much stress! How do we cope? In this poignant, yet humorous presentation, LeAnn motivates audiences and shares tools for life balance, living priorities, and making a difference in the world – and finding peace in their war zones.
Light A Single Candle
A sign above a pediatric burn unit in Vietnam read, It is better to light a single candle than to curse the darkness. LeAnn reminds audiences they don't have to fly into a war zone to make a difference in the world. No effort is too small. By lighting our single candles, we make a difference and set the world aglow with our goodness. By identifying, exploring, and sharing our gifts, we receive more than we give.
Each One Reach One: 20 Strategies to End the Healthcare Worker Shortage
Engaging employees in recruiting and retaining staff, builds better teams and increases satisfaction and retention. If every healthcare giver helps hire and/or keep one worker, we can end the shortages. Interactively learn LeAnn's proven strategies for recruiting and retaining coworkers and brainstorm more ways to find and keep outstanding staff.
What's This Generation Coming To?
LeAnn's first job, at the age of 20, found her working with an "old" nurse (she had to be 50!) who lovingly called her BRAT. LeAnn, in turn, called her POSTEN, short for Poor Old Sick and Tired Elderly Nurse! In this fun, entertaining, highly educational session, you'll learn traits of the four generations of nurses and identify ways you and others can relate to, cope with, and even appreciate the differences. By doing so, nurses will decrease blame and resentment in the workplace and will improve cooperation,productivity, retention, and ultimately, patient care.
Chicken Soup for the Caregiver's Soul
or "How Long Can I Keep This Up?!"
While rewarding, care-giving requires tremendous emotional, physical and spiritual stamina, making burnout an everyday challenge. In Chicken Soup for the Caregiver's Soul LeAnn offers remedies by encouraging caregivers to care for themselves as devotedly as they do for others. By sharing stories from Chicken Soup for the Caregiver's Soul and her own life experiences she fills caregivers with hope, courage, and strength and honors them for the difference they make in the world.
You've Got To See It To Be It!
Scientific studies prove positive thinking and visualization promote mental, physical, and spiritual health. By sharing medical research and her Airlift experiences, LeAnn empowers audiences to improve their health by improving their attitudes. A former childbirth educator, LeAnn teaches how labor tools – breathing, relaxation, positive thinking and visualization, and management of time, – apply as we "labor" through everyday life.

Demo Video
In this video, LeAnn discussed her experience in the war zone in Saigon in 1975, when she was "accidentally caught up" in Operation Baby Lift. "I was no hero," she said, explaining how that experience taught her life lessons that she would never forget. She went on to compare the war zone she experienced in Vietnam to the war zones that everyone experiences every day, saying that there's "too much to do and not enough resources to get it all done."
LeAnn concluded that the lessons she learned in Vietnam can apply to our everyday lives. She explained the importance of caring for ourselves. "We have to nurture ourselves and be strong physically, mentally and spiritually," she said. "So often we are so busy taking care of other people that we forget to take care of ourselves."
Speech Clip