* Please note that while this speaker's specific speaking fee falls within the range posted above (for Continental U.S. based events), fees are subject to change. For current fee information or international event fees (which are generally 50-75% more than U.S based event fees), please contact us.
Top25 Speaker Voting

Lawrence Otis Graham needs 6 vote(s) to make it into the Top 25 speakers on Speaking.com!
Speaker Booking Tip
"Tip: find a speaker in your local area to save on travel costs. Most speakers will also reduce their keynote fee for local events. "
For Event Planners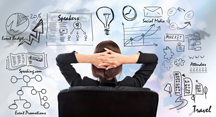 • Keynote Speaker Booking Toolkit.
• Booking a Celebrity Speaker.
• How to Find and Book the Right Speaker.
• Google+ Event Planning Forum.
• Tips for International Clients Booking U.S. Based Speakers.
Similar Speakers
Dan Lothian

Dan Lothian is a veteran national TV news correspondent and is a co-founder of Heart Beings, a gathering point for positive news, insightful perspectives and…

Samuel Betances

A passionate believer in equality, as befits a biracial, bicultural and bilingual citizen of the world, Dr. Samuel Betances challenges his audiences to embrace diversity…

Julianne Malveaux

Noted academic, economist and expert on African-American/Black History, Dr. Julianne Malveaux's insightful and colorful writing and broadcasting is shaping public dialogue on race, culture and…

My Account Executive was able to work within my quick turn around time and price limitations to find the perfect speaker for the job. Although I thought finding and booking a speaker for our sales meeting would be the most difficult part of the planning process, your agency made it the easiest.
Ales Group USA, Inc.
About SPEAKING.com
Established in 1994, we are exclusive agents for some of the world's leading experts, celebrities and professional speakers.
We offer event planners a fully staffed speaker logistics planning team, plus a personal SPEAKING.com Account Executive – a knowledgeable and trustworthy partner. We guarantee your satisfaction with your speaker and a smooth booking process.
Contact us today to book your favorite speaker.

"Everyone really enjoyed Mr. Graham. Also, he was kind enough to have dinner with our leadership the night before the event. Everyone was very impressed with Mr. Graham and one person even described it to me as a ′home run′."
Booz Allen Hamilton
(Event booked by Speakers Platform)

"Mr. Graham was very well received - the audience absolutely loved him. So many people approached him after the presentation and at the dinner that evening to talk with him. And I received so many wonderful comments about Mr. Graham even after the legal conference ended. I would certainly recommend him to others as a presenter!"
AT&T
(Event booked by Speakers Platform)

"On behalf of Northrop Grumman Informatin Technology, I would like to thank you for kicking off the IT Sector Diversit Speakers Series. Your motiviating lecture held on September 22nd was truly enlightening. The corporations′s senior management and human resources professionals were inspired to champion the message of inclusion at our workplace and with our colleagues and teams.

Your message of Proversity was delivered with a passion that comes from real life experiences. Speaker series attendees gained insight on the concept of "getting past face value of people", as well as techniques to apply towards the commit of inclusion within the Northrop Grumman workforce. You exceeded our expectations.

Your presentation was engaging from start to finish...I was particularly impressed with the way you were able to target your comments to both the senior management team as well as the human resourcs professionals. Thank you once again for helping us make our event such a wonderful learning experience. We look forward to our continued relationship and working with you and your staff in the future."
Lee Karbowski
Northrop Grumman Information Technology

"As a follow up to our recent appearance at Fleet′s diversity forum on May 31, I wanted to let you know that the reaction to your speech has been universally good. Your message was entirely on target. Please accept our since appreciation for a job well done."
Carolyn Schoenecker
FleetBoston Financial

"I would like to extend a personal note of gratitude to you for participating in our 12 Anniversary Award Banquet and helping make the evening a tremendous success. Your role as our keynote speaker for the evening, was inspirational to all individuals present...We received a lot of positive feedback...thank you for your ongoing commitment, time and effort!"
Pamela Phifer Watson
Managing Director
INROADS

"In my five years here at Y, planning the annual commemoration for the birthday of Dr. Martin Luther King Jr, I have never had the kind of glowing feedback for days following a program that I did following your talk. Thank you again for coming to the 92nd Street Y and making day a truly meaningful one..."
Jo Frances Brown
Program Director
92nd Street Y

"Thank you so much for participating as a Guest Speaker in the Disneyland Resort "Leadership in Action" Series. On behalf fo the Disneyland University, we appreciate your participation in this program and sharing your Diversity message with our Cast. Thank you for helping make this program a success."
Michiko Ogino
Disneyland Resort
Our Kind of People: Inside America′s Black Upper Class


Debutante cotillions. Million-dollar homes. Summers in Martha′s Vineyard. Membership in the Links, Jack & Jill, Deltas, Boule, and AKAs. An obsession with the right schools, families, social clubs, and skin complexion. This is the world of the black upper class and the focus of the first book written about the black elite by a member of this hard-to-penetrate group.

Author and TV commentator Lawrence Otis Graham, one of the nation′s most prominent spokesmen on race and class, spent six years interviewing the wealthiest black families in America. He includes historical photos of a people that made their first millions in the 1870s. Graham tells who′s in and who′s not in the group today with separate chapters on the elite in New York, Los Angeles, Washington, Chicago, Detroit, Memphis, Atlanta, Philadelphia, Nashville, and New Orleans. A new Introduction explains the controversy that the book elicited from both the black and white communities.
The Senator and the Socialite: The True Story of America′s First Black Dynasty


This is the true story of America′s first black dynasty. The years after the Civil War represented an astonishing moment of opportunity for African-Americans. The rush to build a racially democratic society from the ruins of slavery is never more evident than in the personal history of Blanche Kelso Bruce and his heirs.

Born a slave in 1841, Bruce became a local Mississippi sheriff, developed a growing Republican power base, amassed a real-estate fortune, and became the first black to serve a full Senate term. He married Josephine Willson, the daughter of a wealthy black Philadelphia doctor. Together they broke racial barriers as a socialite couple in 1880s Washington, D.C.

By befriending President Ulysses S. Grant, abolitionist Frederick Douglass, and a cadre of liberal black and white Republicans, Bruce spent six years in the U.S. Senate, then gained appointments under four presidents (Garfield, Arthur, Harrison, and McKinley), culminating with a top Treasury post, which placed his name on all U.S. currency.

During Reconstruction, the Bruce family entertained lavishly in their two Washington town houses and acquired an 800-acre plantation, homes in four states, and a fortune that allowed their son and grandchildren to attend Phillips Exeter Academy and Harvard University, beginning in 1896.

The Senator′s legacy would continue with his son, Roscoe, who became both a protégé of Booker T. Washington and a superintendent of Washington, D.C.′s segregated schools. When the family moved to New York in the 1920s and formed an alliance with John D. Rockefeller Jr., the Bruces became an enviable force in Harlem society. Their public battle toget their grandson admitted into Harvard University′s segregated dormitories elicited the support of people like W. E. B. Du Bois and Franklin D. Roosevelt, and broke brave new ground for blacks of their day.

But in the end, the Bruce dynasty′s wealth and stature would disappear when the Senator′s grandson landed in prison following a sensational trial and his Radcliffe-educated granddaughter married a black Hollywood actor who passed for white.

By drawing on Senate records, historic documents, and the personal letters of Senator Bruce, Josephine, their colleagues, friends, children, and grandchildren, author Lawrence Otis Graham weaves a riveting social history that spans 120 years. From Mississippi to Washington, D.C., to New York, The Senator and the Socialite provides a fascinating look into the history of race and class in America.
Member of the Club: Reflections on Life in a Racially Polarized World


Informed and driven by his experience as an upper-middle-class African American who lives and works in a predominately white environment, provocative author Lawrence Otis Graham offers a unique perspective on the subject of race. An uncompromising work that will challenge the mindset of every reader, Member of the Club is a searching book of essays ranging from examining life as a black Princetonian and corporate lawyer to exploring life as a black busboy at an all white country-club. From New York magazine cover stories Invisible Man and Harlem on My Mind to such new essays as "I Never Dated a White Girl" and "My Dinner with Mister Charlie: A Black Man′s Undercover Guide to Dining with Dignity at Ten Top New York Restaurants," Graham challenges racial prejudice among White Americans while demanding greater accountability and self-determination from his peers in black America.
He has worked with such organizations as Corning, Lucent Technologies, Walt Disney Company, Blue Cross Blue Shield, Dallas Public Schools, Hewlett Packard and United Technologies.
AUDIENCES ADDRESSED:

Board Members and Chief Executive Officers
Line Managers and Supervisors
Middle and Senior Level Managers
Human Resource Executives
Diversity Task Force Committee Members
Affirmative Action and Diversity Managers
Employees, New Recruits and Interns
WORKSHOPS/PRESENTATIONS:

Lecture/Discussion on "Using Proversity to Eliminate Passive Bias
First presented by Graham at Harvard Business School and drawn from his book, Proversity (Wiley), this discussion consists of a 60-minute talk and 30-minute question and answer session. It examines such issues as how to recognize and address our own passive bias; Professor Graham's undercover experience of exposing passive bias at a Connecticut country club where business networks are created; how Proversity gets us to respect differences and find what we have in common; and how to find bottomline economic benefits of diversity management.
Troubleshooting Workshop
Professor Graham meets for a 90-minute trouble-shooting session where he presents the best practices of companies that were included in his book, The Best Companies for Minorities, as well as those of other leading organizations. He presents those companies' diversity practices as well as his "11 Principles for Good Corporate Diversity" and answers questions that participants have regarding their own current diversity practices and other challenges they face. Strategies for improving recruitment and retention are discussed. Participants are introduced to "The Progressive Manager's 12 Commandments".
From Passive-Biased Employee to Progressive Manager: A Story
In this workshop, attendees are given a story and/or a series of stories (taking place inside and outside the workplace) to read and analyze. After participants have worked individually or in small groups, the moderator asks them to give their impressions of the actions taken by certain characters. Professor Graham and workshop participants identify problem issues and offer solutions. This workshop addresses political correctness, traditional networks, affirmative action, employee backlash, fear of those who are different and other issues.
Becoming a Progressive Manager
Based on a 12-part framework that we introduced on CNN, this leadership model shows how to manage work within a diverse organization so that the best is brought out in employees, consumers and an organization's bottom line.
Applying the Techniques of The Progressive Manager
Operating in The Progressive Manager's Universe: A 12-part Framework
The Progressive Manager's 12 Commandments
Responding to the Affirmative Action Debate
Reaching the Underrepresented
One of our best-known program areas is based on our 2-year research that led to our top-selling book The Best Companies For Minorities (Penguin Books). The following topics address the well-represented as well as the underrepresented groups in your organization.
Handling Gender/Race/Ethnicity/Religion/Age/Sexual Orientation/Disability Issues
The Best Practices of "The Best Companies" and How They are Screened
Eliminating Subtle Bias that Affects Women, Minorities and Others
Establishing Employee Groups that Help an Organization′s Bottom Line
Creating a Mentorship Program to Help Underrepresented Groups
Tips for Improving Recruitment and Retention of Diverse Candidates
11 Principles for Good Corporate Diversity
Diversity Training Strategies that Work
Lawrence Otis Graham Interview
Lawrence Otis Graham discusses the measures he takes for his sons' safety in a racially charged reality. After the shooting of high school youth Trayvon Martin in 2012, Graham and his wife began to worry that the same thing could happen to their sons due to the color of their skin and the passive prejudice and stereotypes still held by some members of society.
He details a dress code of lighter colored, dressy clothes that his children wear, and habits they practice like making sure they aren't on the streets after dark, in order to avoid being perceived as "part of the criminal element." "It's not that we're trying to make them white," Graham states. "It's the whole issue that we don't want them to be profiled…My biggest fear with my boys is that, I don't want them to be shot. I don't want them to be tasered."