* Please note that while this speaker's specific speaking fee falls within the range posted above (for Continental U.S. based events), fees are subject to change. For current fee information or international event fees (which are generally 50-75% more than U.S based event fees), please contact us.
Top25 Speaker Voting

Laura Liswood needs 8 vote(s) to make it into the Top 25 speakers on Speaking.com!
Speaker Booking Tip
"Tip: find a speaker in your local area to save on travel costs. Most speakers will also reduce their keynote fee for local events. "
For Event Planners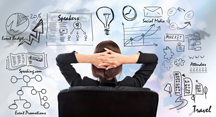 • Keynote Speaker Booking Toolkit.
• Booking a Celebrity Speaker.
• How to Find and Book the Right Speaker.
• Google+ Event Planning Forum.
• Tips for International Clients Booking U.S. Based Speakers.
Similar Speakers
Hugh Evans

Co-founder and CEO of Global Citizen, Hugh Evans is on a mission to end extreme poverty in the world by 2030. His organization's flagship event,…

Carol Massar

For nearly two decades, Carol Massar has served as Bloomberg Television's chief national correspondent connecting audiences with economic and business trends that matter. The award-winning…

Rusty Wallace

Rusty Wallace, the legendary and now retired racecar driver, brought personality and charisma to the sport of auto racing that is unmatched in the history…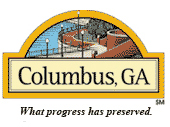 I so appreciated my representative for his responsiveness and for the ease with which I could communicate with him. This was my first time having to secure the talent for our program myself, and I could not have asked for a better experience with your speakers agency.
Mayor's Commission on Unity, Diversity and Prosperity for Columbus, GA
About SPEAKING.com
Established in 1994, we are exclusive agents for some of the world's leading experts, celebrities and professional speakers.
We offer event planners a fully staffed speaker logistics planning team, plus a personal SPEAKING.com Account Executive – a knowledgeable and trustworthy partner. We guarantee your satisfaction with your speaker and a smooth booking process.
Contact us today to book your favorite speaker.

"Thought provokingly different."
Noha S. Sidhom
Expert in Leadership Development,
85 Broads

"The most remarkable thing about the event was the way Laura got the audience to open up to her, almost like you would to a close friend."
Noha S. Sidhom
Expert in Leadership Development,
85 Broads

"I just wanted you to know how much your presentation this week meant to me, especially as you captured the attributes of a strong leader. I hope we have a chance in the future to pursue this topic even more."
Marees Choppin
Co-Chair Dept Modern and Ancient Languages

"Thank you so very much for your rousing speech at Harpeth Hall. I am a teacher of 6th graders and I am happy to report that they were every bit as inspired, excited...by your talk as were the seniors.Thank you for providing such a wonderful role model to our girls. I truly hope that one of them WILL be a President of the United States one day."
Rebecca Davis
Harpeth Hall School, March 2009

"I so enjoyed your encouraging words for our young women here at Harpeth Hall. Your style and sense of humor served to enhance your message about leadership within. The video clip was especially inspiring. Connecting for this brief period with women in our global community was powerful. Learning that these strong women have the same struggles and concerns that we have was affirming."
Kelly Brandes
Harpeth Hall School, March 2009

"I cannot tell you how much my students and I enjoyed your speech! () I spoke with some of my girls after your visit, and we all agreed that your humor, insight, and experience made your presentation entirely enjoyable and thought-provoking. We certainly learned a lot from you, and we hope that you will return to HH one day soon!"
Jessie Yancey
Harpeth Hall School, March 2009

"They (the students) were empowered by your words. We are working very hard as a 5th grade team to provide leadership opportunities for our 5th grade girls. Even at their level and at the end of the day, I had several girls specifically come up to me and comment on how meaningful your speech was to them. One girl told me, "I really liked what she said about leaders providing a compass." Thank you for taking the time to come to Nashville."
Anne Riegle
Harpeth Hall School, March 2009

"Laura Liswood′s timing is perfect in giving us the stories and words of the most powerful and interesting women leaders around the world. With great intelligence and insight, Liswood mixes history and biography with these women′s answers to probing questions. Readers will come away not only informed, but also inspired."
Robin Gerber
Author of Leadership the Eleanor Roosevelt Way: Timeless Strategies from the First Lady of Courage

"This book (Women World Leaders) continues to stand as the classic analysis of women worldwide. In this highly anticipated, updated volume, Liswood shows us the progress women have made. She also offers trenchant analysis of why women have a long way to go so that women leaders become simply leaders."
Karen O′Connor
Director, Women & Politics Institute
School of Public Affairs
American University

"Thank you so much for your phenomenal keynote address at the 2003 Arizona Women′s Leadership Forum. The remarks we received about your presentation were outstanding! Your speech was both informational and inspirational. So many women came up to me at the Forum and since the Forum to tell me how fantastic you were/are."
Anne M. Hanyak

"Your speech was lively and entertaining and started the day off with a high level of energy that carried through the rest of the day. Personally, I was struck by how much you had done to advance the cause of women′s leadership: how it had all started with a great idea and how you weren′t held back by self doubt. What you have been able to accomplish is remarkable."
Accenture

"Your presentation of Self Actualization and Leadership marked a high point for the conference and we received many comments from the Fellows afterwards about what they took away."
Center for the Study of the Presidency

"Everyone was inspired and energized by your talk. We will all have taken away much that we can ′add′ to the education of girls in our schools.
" Girls Schools Association of the UK

"I learned more in the hour and a half Laura Liswood spoke than I have in classes that last entire semesters."

"It was invaluable to have someone of her caliber to speak to our class."
The Loudest Duck: Moving Beyond Diversity while Embracing Differences to Achieve Success at Work
Diversity in the workplace is a wonderful thing—but it also challenges many of today′s business leaders. For managers and team-members alike, it can be difficult to navigate in a truly diverse workplace made up of people of different cultures, races, creeds, body types, hobbies, genders, religions, styles, and sexual orientations. But understanding our cultural and social differences is a major key to a high-performing, merit-based work environment.

The Loudest Duck is a business guide that explores workplace diversity and presents new ideas for getting the most business and organizational benefit from it. In the Chinese children′s parable, the loudest duck is the one that gets shot. In America, we like to say that the squeaky wheel gets the grease. Comparing the two, it′s easy to see that our different cultures teach us different sets of values, and those values often translate into different ways of doing business that may subtly advantage one culture at work and disadvantage another.

In the global marketplace, it′s more important than ever that we understand and are conscious of our differences to work together effectively. It is not enough to create Noah′s Ark, bringing in two of each kind. We all bring our unconscious beliefs and personal narratives about who we are and who others are with us to work and, with diversity in place, we can no longer ignore them. Truly effective leaders can′t pretend that we′re all the same or that our preferences and preconceptions don′t exist. The Loudest Duck offers a way to move beyond traditional diversity efforts that ignore our differences and toward modern diversity practices that embrace those differences—and profit from them.

Diverse organizations require more sophisticated leadership, conscious awareness of diversity issues, new behavioral patterns, and effective tools for reaping the benefits of true diversity. This book will help you develop the skills you need and the tools you can use to go beyond what Grandma taught you to make diversity work in your business.

More than just an enlightening tale about diversity, The Loudest Duck is a powerful resource for any manager, business owner, team leader, or employee who wants to meet the challenges of the modern heterogeneous workplace. It′s not simply about accepting others—it′s about ensuring a level playing field for everyone and building an organization that gets the best from all its people.
Order Here





Suggested Speaking Topics:

The Lessons and Myths of Leadership
Claiming Your Authority to Lead
The Power of the Mirror: What Would It Be Like to Have a Woman President of the United States?
Communication Styles of Women and Men
Speech
Laura Liswood discusses how her "in-the-shower" idea turned into an extensive research project. Wondering what it would take to get a woman elected president in the U.S. and how a female executive leader would affect our government, she sought interviews with the 15 women in the world at that time who were serving as a head of state or had served as a head of state.
In talking with all 15 women, she uncovered several common traits that great leaders demonstrate regardless of their gender and some areas in which women leaders seemed to be stronger than men. Explaining that great leaders are "able to travel outside their world view", Ms. Liswood acknowledges that that is actually a very difficult thing to do.
"It's particularly a challenge for dominant group members to travel to the world of non-dominant group members, for historically overrepresented group members to travel to the world of underrepresented group members," she states, elaborating that non-dominant group members have a tendency to know more about dominant group members than vice-versa. "I think that's actually one of the better traits that women bring to leadership…to understand what others are going through."
Interview
Speech
Laura Liswood, Leadership Speaker: Forum on Equal Representation