* Please note that while this speaker's specific speaking fee falls within the range posted above (for Continental U.S. based events), fees are subject to change. For current fee information or international event fees (which are generally 50-75% more than U.S based event fees), please contact us.
Top25 Speaker Voting

Larry Winget needs 7 vote(s) to make it into the Top 25 speakers on Speaking.com!
Speaker Booking Tip
"Tip: ask your speaker to do a book signing or attend a VIP meal with your guests. "
For Event Planners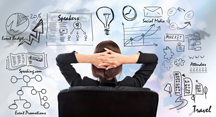 • Keynote Speaker Booking Toolkit.
• Booking a Celebrity Speaker.
• How to Find and Book the Right Speaker.
• Google+ Event Planning Forum.
• Tips for International Clients Booking U.S. Based Speakers.
Similar Speakers
Don Shula

One of the most prestigious figures in the history of professional football, Don Shula represents the ideal model for success in coaching, as well as…

Boomer Esiason

American football hero, Boomer Esiason is the most visible national figure in the fight against cystic fibrosis, a life-threatening genetic disease that affects the lungs…

Jon Gordon

Leadership expert, author, and motivational speaker, Jon Gordon helps groups shake out the negative and get on "the Energy Bus" to results. He is the…

I will certainly recommend to others that they contact you for guest speakers in the future. It was a pleasure working with you as well. We all appreciate your professionalism and exemplary service.
BASF
About SPEAKING.com
Established in 1994, we are exclusive agents for some of the world's leading experts, celebrities and professional speakers.
We offer event planners a fully staffed speaker logistics planning team, plus a personal SPEAKING.com Account Executive – a knowledgeable and trustworthy partner. We guarantee your satisfaction with your speaker and a smooth booking process.
Contact us today to book your favorite speaker.

"He′s flamboyant, and that′s what makes him so good. He gets your attention with the way he looks and the way he presents, but then he tells these stories about everyday life and gives messages that resonate with everyone."
Diane Brossart, President, Valley Forward

"Larry Winget is a great guy - he′s tough, talks straight and has a big heart."
Robert Kiyosaki, Investor, Entrepreneur, Teacher and Author of Rich Dad Poor Dad
No Time for Tact: 365 Days of the Wit, Words, and Wisdom of Larry Winget
In these uncertain times, why mince words? America needs a straight- talk dose of Winget reality more than ever. No Time for Tact is the ultimate wake-up call for anyone who′s looking for a lifeline and true empowerment. Packed with memorable gems and signature Winget quips including:

• "Stress comes from knowing what is right and doing what is wrong."
• "When people say, ′Let me be honest with you,′ it means in the past, they haven′t been."
• "If you are unhappy, unsuccessful, broke, or sick-please just keep it to yourself. The rest of us don′t want to hear it, so don′t feel compelled to share!"
• "Training is expensive. Books are expensive. Going to seminars is expensive. Being stupid is even more expensive."

No one does what Larry does, says what he says, or looks the way he looks! He is truly one of the most unique and outrageous professional speakers and business authors out there today. No Time for Tact is a daily kick in the pants, 365 days of Larry Winget wisdom, full of advice harvested from his past books on career, personal finance, leadership, family, and customer service, which have topped the Wall Street Journal, BusinessWeek, and New York Times bestseller lists.
Order Here

Shut up, Stop Whining, and Get a Life: A Kick-Butt Approach to a Better Life
This is not your typical self-help book. You won′t find any motivational platitudes or cute business parables here. This is more of a "get off your butt and get to work" approach that can help you achieve more success, make more money, improve your business, and have more fun.

Larry Winget doesn′t pull any punches here. He believes that business gets better when businesspeople get better through personal growth. And it works the same way in your personal life-husbands and wives improve each other when they improve themselves, and kids improve when their parents do. In other words, everything in life gets better when you get better, and nothing gets better until you get better.

This book can make you better, but it will probably tick you off. Winget is direct, caustic, and controversial. You won′t like or agree with everything he has to say. Yet his advice is full of wisdom and truth that can′t easily be argued with.

Words from Shut Up, Stop Whining & Get a Life that prove that this book is anything but typical:

"If you don′t have much going wrong in your life, then you don′t have much going on in your life."

"When you work, work! When you play, play! Don′t mix the two."

"What you think about, talk about, and do something about is what comes about."

"When it quits being fun-quit."

"Time management is a joke."

And that′s just the beginning!
Order Here

It′s Called Work for a Reason!: Your Success Is Your Own Damn Fault
The #1 bestselling author of Shut Up, Stop Whining, & Get a Life reveals the only thing you need to know to succeed in business: YOUR SUCCESS IS YOUR OWN DAMN FAULT!

Some authors of business books stroke your ego by reinforcing information you already know. Others give you detailed statistical analysis of the economy, or buying trends, encouraging you to get lost in the pages of boredom until you have no idea what the book is even about. Some authors exploit the hottest buzzword and beat it to death, without giving you any real idea how to do what they suggest must be done. Some say that all you have to do is love your job in order to be successful at it. The worst of the lot tell cute little parables through inane dialogues with messages so simple and trite that we should all be insulted.

In IT′S CALLED WORK FOR A REASON, Larry Winget tells the unvarnished truth about what it takes to be successful:

NOT business jargon (Forget branding! Forget thinking outside the box—you′re not in a box!)
NOT parables (Who cares who moved your cheese—what cheese?)
NOT praise sandwiches (talk about cheese!)

Just the one key ingredient to success in business: Work!

Are you frustrated with a lack of results at work? Have you hit a wall? Are you uninspired, stuck in a rut, feeling underappreciated? Well, good news: your success is not up to your boss, your manager, your employees, or the economy. It′s up to YOU. Business is never bad, people are just bad at being in business. If that makes you mad, this book is for you. Larry Winget hacks through the bad advice given in most business books, explaining why:

Teamwork doesn′t work
We are all stealing from our companies and ourselves
Success is simple
Results are everything
You don′t have to love your job (but it helps!)

You will be surprised, you will laugh, and you will discover motivation you never knew you had. Let Larry Winget shock you out of your comfort zone, and into a whole new league.
Order Here

The Truth Be Told
This is Larry′s most popular keynote address and is based on Winget′s two bestsellers, Shut Up, Stop Whining & Get A Life and It′s Called Work For A Reason. In it, Larry teaches universal principles that work for anyone, in any business, at any time. From sales to customer service, to teamwork and leadership, Winget attacks traditional business wisdom and offers simple truths in his caustic, thought-provoking, and hilarious style.

According to Bookpage, "his no-holds barred approach to business is refreshing, and his clear sense of personal integrity is a much-needed refresher in today′s business climate." He teaches that business improves when the people in the business improve and that everything in life gets better when we get better and nothing gets better until we get better. His style is confrontational and he won′t let you off the hook.

He leaves you nowhere to turn but to yourself. Winget′s approach remains that WORK is the key to success: not talking about work, not having meetings about work, not writing reports about work, but WORK.

How To STOP Getting By and START Getting Ahead
Larry has become a financial guru to many people because of his work on Big Spender, his appearances on CNBC′s The Millionaire Inside, The Today Show, Fox News and more. This dynamic keynote is based on Larry′s #1 Bestseller, You′re Broke Because You Want To Be. In this keynote, Larry teaches that your financial condition is the result of your choices.

Larry covers how to set priorities for your life and that life is like a crime novel: if you want to find the culprit, follow the money. He tells his personal story of how he went from dirt poor to rich to bankrupt to multi-millionaire. He ties wealth building and getting out of debt to good old-fashioned hard work. He will also teach you how to develop a philosophy of money that can carry you through any situation.

If desired, Larry can also give tactics on how to get out of debt and how to change your lifestyle so you will have more money. While a serious subject, the speech is also hilarious and Larry tells great stories of his time shooting his television series, Big Spender for A&E and relates the stories of many of the encounters he has had. This speech is also the information that will covered in Larry′s new television special that he will soon be recording and this is the presentation that Larry has presented on stage at Robert and Kim Kiyosaki′s Rich Dad event.

Your Kids Are Your Own Fault: A Guide To Raising Responsible, Productive Adults
In this program based on Larry′s Bestselling Book by the same name, Larry gives clear guidelines for what each parent must teach their child in order to create success, financially responsible adults with a strong work ethic, who know how to give their word and keep it and live their lives based on honesty and integrity.

Larry talks about how to teach your children about money and addresses many other issues facing kids today. Larry will talk about what has gone wrong and how parents are teaching the sense of entitlement that is crippling our society. Larry will teach his Five Basics of Parenting: Communication, Involvement, Education, Discipline and Punishment. This program makes a great stand alone keynote for the right kind of group or a wonderful break out session as an add-on when having Larry give the keynote at your meeting or convention.