Top25 Speaker Voting

Lance Allred needs 12 vote(s) to make it into the Top 25 speakers on Speaking.com!
Speaker Booking Tip
"Tip: speakers bureaus can provide: speaker fee negotiation, insurance, smooth logistics and value add-ons such as extra sessions. "
For Event Planners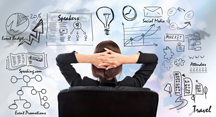 • Keynote Speaker Booking Toolkit.
• Booking a Celebrity Speaker.
• How to Find and Book the Right Speaker.
• Google+ Event Planning Forum.
• Tips for International Clients Booking U.S. Based Speakers.
Similar Speakers
Nick Santonastasso

Nick Santonastasso is a medical miracle. Not only is he one of four people alive with the rare genetic condition, Hanhart Syndrome, the inspirational keynote…

Leon Logothetis

Adventurer and TV personality Leon Logothetis brings out the best in people during his global travels. The best-selling author and broker-turned-traveling philanthropist and his humble…

Craig Kielburger

Social entrepreneur, New York Times best-selling author, and syndicated columnist Craig Kielburger likes to give back to the world in as many ways as he…

Our Account Executive was a pleasure to work with to arrange our keynote presenter for the Sustainable Brands Sydney Conference. He was swift to respond and his communication was always clear. If I am looking for international speakers, I will think of SPEAKING.com in future.
Sustainable Brands
About SPEAKING.com
Established in 1994, we are exclusive agents for some of the world's leading experts, celebrities and professional speakers.
We offer event planners a fully staffed speaker logistics planning team, plus a personal SPEAKING.com Account Executive – a knowledgeable and trustworthy partner. We guarantee your satisfaction with your speaker and a smooth booking process.
Contact us today to book your favorite speaker.

"Lance is truly an inspiration! Not only is he one of the most authentic individuals I have had the privilege of working with, he offers a unique perspective based on his powerful life experiences."
- Brandon Fugal, Chairman, Coldwell Banker Commercial Advisors
"Lance doesn't just talk about inspiring leadership, he demonstrates it in the way he connects with his audience. After hearing him speak, I feel more focused on how I can be more authentic in all of my interactions, and how to be guided by the belief that anything truly is possible."
- Lisa Chapman, VP Franchise Leadership, Coca-Cola
"We received great feedback from the audience regarding Lance, which only affirms the measure of his success in maintaining a captive and engaged audience. His level of professionalism, coupled with his charisma and appeal, radiated confidence and enthusiasm to our audience- keeping the ceremony entertaining for us all."
- A. Mubarak, Event Coordinator, AG Bell
"Lance, doesn't know quit. He can remind you of all the basic skills you have within yourself to achieve whatever it is your heart is calling."
- David Knoop, Head of Hays Companies
"Lance Allred is a true leader in every sense of the word, has overcome major obstacles, is passionate, and he actually cares in making a difference. His keynote wasn't rehearsed or forced; He talked about his journey in life and connected with me on a deeper level. I have never experienced this from any keynote speaker before. I believe in Lance 100%."
-Bette Taylor, America First Credit Union
"Lance is an incredibly dynamic speaker, one of the most captivating I've been able to hear in recent memory. His unique message of being a "leader of your own life" is absolutely empowering. I'd highly highly recommend Lance as a speaker for all types of audiences, there is something for everyone."
- Drew Yergensen, Middle Market Manager, KeyBank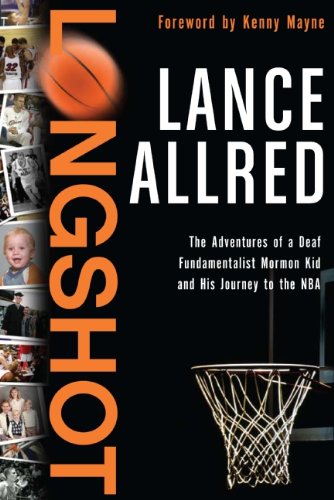 Longshot: The Adventures of a Deaf Fundamentalist Mormon Kid and His Journey to the NBA
Lance Allred was probably the last person you'd expect to make it in professional sports. Not only did he grow up on a polygamist commune in Montana, he struggles with obsessive-compulsive disorder. If those hurdles to the NBA don't seem large enough, Lance is also deaf.
Self-deprecating, witty, and wholly original, Longshot is the unlikely story of an unlikely athlete, who despite these factors and a lot of setbacks along the way, finally realized his dream of playing in the NBA, becoming the first legally deaf player in the league.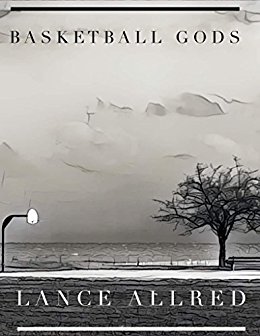 Basketball Gods: The Transformation of the Enlightened Jock
The sequel to the critically acclaimed memoir, Longshot, Lance Allred returns where his story left off, sharing his stories and experiences in the NBA as well as dealing with a major publisher for his first book, as life continues to take him around the world through the game of basketball, challenging his dreams and reality at every turn. Much to his disillusionment, he discovers that reality seldom lives up to our fantasies, especially in these hard financial that has been felt by everyone, even professional athletes.
Basketball Gods is a book about acceptance, about picking up the pieces as you go along, while providing insight into the supposedly glamorous world of professional sports. It is a story about basketball. And a story about spirituality, as well as forgiveness and acceptance. Most importantly, it is a story about life.

LIONS AND LEADERS: The Principles of Perseverance
Lance's smash hit keynote on leadership, perseverance and grit, where Lance will show, with his 5 Principles of Perseverance, how he achieved what many perceived to be an unattainable goal: The First Deaf Player in NBA History.
He is now duplicating those same principles on a daily basis to conquer his next "unattainable goal." When you hear his story, you will understand how among his peers in the basketball world, Lance became known as "The Lion." 
The 5 Principles of Perseverance:
1. Accountability
2. Integrity
3. Compassion
4. Discomfort
5. Be Leader of Your Own Life
(Corporate/Business, Leadership Summits, Non Profits, University Commencement)
Legendary Sales
If Lance, the quiet, deaf underdog from rural Montana, could push himself out of his comfort zone, day in and day out, what is your excuse not to?
Lance will challenge and train your sales team to detach their self-worth from outcomes, empowering them to be more daring, gritty, creative and resilient, knowing that if they function from a place of integrity, they can never fail. 
Along with Lance's inspiring stories, he also presents interactive content and group/team challenges to help people get out of their comfort zones, that he learned as a team captain of most of his teams from his many years of basketball around the globe.
(Corporate/Sales)
Lethal Teams
The concept of Team, implies sacrifice, but Lance saw at an early age, within a socialist utopian society, why the altruistic idea of team has only a small chance of ever being truly achieved. He learned how to apply that early experience and use it in his basketball career, to find a true successful win-win environment within his teams across the globe.
Divulging his "5 Truths of a Team," Lance will share his experiences and bring new ways of thinking and ideas to help you and your team find the most successful balance. Your team will be Lethal.
5 Truths of Team:
1. Accountability
2. Confidence/Humility
3. Vulnerability
4. Selflessness
5. Gratitude
(Athletics, Corporate, Administrators, any team format really…)
Leg Up
This presentation is specifically targeted to high school student-athletes, their parents, coaches and athletic directors. For the college bound athlete, the future looks bright and their path paved with promise. Yet, there are many aspects to that collegiate and professional dream that many players, parents and coaches are just not aware of. With a world of experience through the political and business side of sports, both collegiately and professionally, Lance will take your student-athlete through the pitfalls and angles to which they need to enter with eyes wide open, for dreams can quickly turn into nightmares.
Highly informative, honest and blunt, yet inspiring, Lance will give you the wisdom and knowledge that he wishes he would have been informed with in his teenage years. All athletes, those with the intention to play collegiately or not, and their parents, are strongly encouraged to attend this invaluable session.
(Students, student-athletes, parents, teachers and administrators.)
Little Giant
Due to his size and hearing loss, Lance was a Giant target of intense bullying throughout his childhood to such extremes that he frequently struggled with crippling depression.  He has shared his story and impacted hundreds of kids throughout his home state of Utah, letting them know how to overcome and rise above such adversity, and to importantly proactively combat it. 
(Very similar to Lions and Leaders keynote, just more emphasis on bullying and self-worth.)
(Schools, kids, teachers, parents.)
10%
Lance's father was an educator, who told Lance that the only difference between a "B+" grade and an "A" grade was just "10% more - not 10% more of his time, but rather 10% more of his heart and his passion. This truth allowed Lance to excel as a student and an athlete, as he was an Academic All-American in college.
Lance now carries this message back to administrators and teachers, encouraging them, in turn, to give just "10% more." Not more of their time, but 10% more of their heart and their passion, so they do not fall into curriculum burnout and simply just want to churn kids through the system. Lance was a "David," with his hearing and speech as a child, and so he remembers fondly the teachers that gave just a little more of their heart, "10%," knowing Lance was an outlier and needed a different approach. Lance will inspire your educators to find that extra "10%" within them.
(Schools, Universities, Academics, Administrators)
Growing up in Polygamy
This is an Academic Focused Lecture style presentation for University settings such as Religion/Theology and Social Work/Sciences, helping people understand the mentality and psychology of the world of polygamy. Lance gets everyone outside of black and white thinking and helps the audience to not only understand the history of polygamy and Mormonism but also the wide array and spectrum of personalities within polygamy and how those various polygamist groups are as vastly different from one another as Catholicism is from Protestantism.
Furthermore, how even the individual believers in their various groups, are not as unified nor black and white thinking as we would otherwise believe them to be, with most media coverage only focusing on the extremes.
(University Lecture)
Master of Ceremonies
Lance recently appeared as the MC and Closing Speaker for the AG Bell Association and National Geographic Society, for their fund raising gala. Here is what they had to say: "We received great feedback from the audience regarding Lance, which only affirms the measure of his success in maintaining a captive and engaged audience. His level of professionalism, coupled with his charisma and appeal, radiated confidence and enthusiasm to our audience- keeping the ceremony entertaining for us all."
- A. Mubarak, Event Coordinator, AG Bell
(Non-Profit, Conventions)

Lance Allred, Professional Basketball Player: TEDx
Lance Allred spotlights how each one of us has our own "polygamy:" thought patterns and limits that we were socially conditioned to accept as normal yet hold us back from taking risks, broadening our self-awareness, and building bridges between ourselves and those who hold different views. For Allred, who was raised in a polygamous commune, many practices and perspectives that may seem outlandish to the average American were simply reality for him, his family, and fellow community members.
While he physically cut ties with the sect at age 13, Allred claims that mentally and emotionally breaking free of it was a much more drawn out and complicated process. He points out that at its core, his situation and journey are not unique. "What is your polygamy?" he asks us. "What are the black and white absolutes that you hold onto that allow you to believe that you have the Truth? That you're right?"
Lance Allred, Professional Basketball Player: The Laws of Attraction
Lance Allred, Professional Basketball Player: Accountability
Lance Allred, Professional Basketball Player: Microsoft Speech Excerpt
Keynote Speech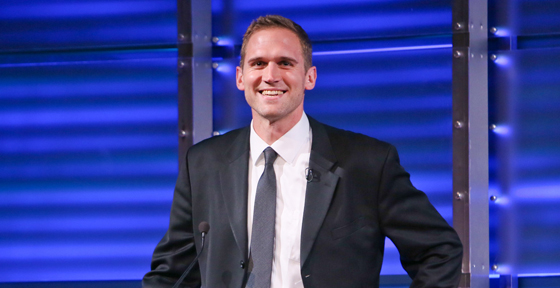 Born hearing impaired and raised in a polygamous commune, Lance Allred started playing organized basketball later than most future pro-athletes; he was in the eighth grade the first time he touched a basketball, the same year he and his family left the sect that had defined every detail of their lives. Thanks to extensive hard ... more