* Please note that while this speaker's specific speaking fee falls within the range posted above (for Continental U.S. based events), fees are subject to change. For current fee information or international event fees (which are generally 50-75% more than U.S based event fees), please contact us.
Top25 Speaker Voting

Ken Burns needs 7 vote(s) to make it into the Top 25 speakers on Speaking.com!
Speaker Booking Tip
"Tip: ask your speaker to do a book signing or attend a VIP meal with your guests. "
For Event Planners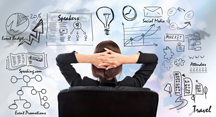 • Keynote Speaker Booking Toolkit.
• Booking a Celebrity Speaker.
• How to Find and Book the Right Speaker.
• Google+ Event Planning Forum.
• Tips for International Clients Booking U.S. Based Speakers.
Similar Speakers
John Cleese

John Cleese is one of the world's most instantly recognizable comic celebrities and writers. His work on the groundbreaking and iconic Monty Python's Flying Circus,…

Dana Carvey

Comedy legend Dana Carvey has been making the world laugh since the 1980's. Credited with originating some of Saturday Night Live's most memorable characters such…

Muhammad Yunus

Professor Muhammad Yunus was awarded the Nobel Peace Prize in 2006 for his revolutionary work in establishing the Grameen Movement; this movement, based on micro-finance…

It was an extreme pleasure to work with our account rep. She was friendly, flexible, and knowledgeable about all their speakers. She made the process simple. I cannot begin to put into words the impact that our speaker had on our audience. People are still taking about his presentation and his program set a standard on all diversity programs.
FDIC: Federal Deposit Insurance Corporation
About SPEAKING.com
Established in 1994, we are exclusive agents for some of the world's leading experts, celebrities and professional speakers.
We offer event planners a fully staffed speaker logistics planning team, plus a personal SPEAKING.com Account Executive – a knowledgeable and trustworthy partner. We guarantee your satisfaction with your speaker and a smooth booking process.
Contact us today to book your favorite speaker.

"You won't be surprised to hear that Ken was amazing last night. He was mesmerizing (as I've heard about him) and fit in perfectly with our program, the occasion of which was to award our 3rd annual Hiett Prize in the Humanities to a young person.
His clips of The War were stunning. In addition, he's so personable, generous, and genuine. He's obviously devoted to his work and passionate about sharing it with everyone. I don't know how we'll top, or equal, him next year. We got nothing but compliments from the 400 in the audience, who left feeling that they had experienced something significant (which was true).
Once again, thanks for helping us "hit a home run," as one of our donors said last night. I look forward to more."
- The Dallas Institute of Humanities
"It was a great event. Ken goes above and beyond on all accounts. He put the film together in segments that allowed him to introduce each segment in context. The Q&A portion was well done. I just got off of the phone with someone that called last night 'f'in brilliant. I was enraptured.' I'd like to find a time to bring Ken back to Dallas!"
-Dallas Center for the Performing Arts
"Ken was wonderful. His presentation was excellent and resonated well with our clients. I heard great feedback afterwards."
-Teachers Insurance and Annuities Association – College Retirement Equities Fund
The National Parks—A Treasure House of Nature's Superlatives
In this unusually moving and personal lecture, filmmaker Burns discusses the great gift of our national parks. Both "the immensity and the intimacy of time" merge, as we appreciate what the parks have added to our collective and individual spirit. He begins the talk with a 13-minute clip—the intro to "The National Parks: America's Best Idea."
Sharing the American Experience
Burns reminds the audience of the timeless lessons of history and the enduring greatness and importance of the United States in the course of human events. Incorporating his documentaries "The Civil War," "Baseball" and "Jazz," Burns engages and celebrates what we share in common. No clips are utilized in this presentation.
No Ordinary Lives
Drawing on some of Abraham Lincoln's most stirring words as inspiration, this speech engages the paradox of war by following the powerful themes in two of Burns' best known works—"The Civil War," his epic retelling of the most important event in American history, and "The War," his intensely moving story of World War II told through the experiences of ordinary people from four American towns. The presentation opens with Norah Jones' "American Anthem" clip (five minutes) from "The War."
American Lives
This presentation combines the biographies of some of Burns' most fascinating subjects, including Thomas Jefferson, Lewis & Clark and Frank Lloyd Wright. He shares how biography works to provide insight into the storytelling process.
Prohibition
In this presentation, Burns takes audiences through the compelling saga of Prohibition's rise and fall that goes far beyond the tales of gangsters, rum runners, flappers, and speakeasies, to reveal a complicated and divided nation in the throes of momentous transformation. He discusses with audiences the vital questions raised by this era and the 18th Amendment, which are as relevant today as they were 100 years ago—about means and ends, individual rights and responsibilities, the proper role of government and finally, who is—and who is not—a real American.
Race in America
For more than 30 years, Burns has dealt with the theme of race in his uniquely American documentaries. Now, in the age of President Obama, he looks back from the perspective of monumental change in the United States to reflect where we've been. This presentation is best presented as a moderated Q&A with Burns to spark a meaningful and impactful conversation with the audience. He uses several clips from earlier films in this presentation.
Conversation with Ken Burns
This is for a less formal, conversational type of event. Burns addresses questions about all of his films, issues in history and contemporary American culture.

Speech Excerpt
"I am interested in listening to the voices of the true, honest, complicated past that is unafraid of controversy and tragedy but also…those that speak of an abiding faith in the human spirit." In an impassioned speech, Ken Burns outlines his approach to the reading of the history of the USA and documentary filmmaking.
Commencement Address
Ken Burns Speaks at the Public Media Summit
Ken Burns Moderated Q&A Session
Keynote Speech