Top25 Speaker Voting

Kay Koplovitz needs 10 vote(s) to make it into the Top 25 speakers on Speaking.com!
Speaker Booking Tip
"Tip: ask your speaker to do a book signing or attend a VIP meal with your guests. "
For Event Planners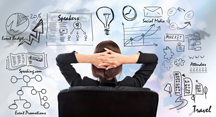 • Keynote Speaker Booking Toolkit.
• Booking a Celebrity Speaker.
• How to Find and Book the Right Speaker.
• Google+ Event Planning Forum.
• Tips for International Clients Booking U.S. Based Speakers.
Similar Speakers
Deborah Perry Piscione

Innovation methodology expert, Deborah Perry Piscione helps companies optimize their cultures so that they can develop the "next big thing" faster. A serial entrepreneur who…

Joshua Tetrick

Joshua Tetrick was named Rookie of the Year as a linebacker with West Virginia University. He went on to graduate from the University of Michigan…

Terry Jones

Founder of Travelocity.com, Terry Jones has a proven track record of leading companies that have revolutionized their industry. The former travel agent practically put travel…

SPEAKING.com / Core Agency were very helpful in every way possible. I would recommend them to others and we will most definitely secure all our future conference speakers through them again.
Babcock & Wilcox
About SPEAKING.com
Established in 1994, we are exclusive agents for some of the world's leading experts, celebrities and professional speakers.
We offer event planners a fully staffed speaker logistics planning team, plus a personal SPEAKING.com Account Executive – a knowledgeable and trustworthy partner. We guarantee your satisfaction with your speaker and a smooth booking process.
Contact us today to book your favorite speaker.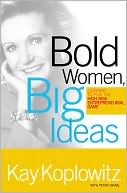 Bold Women, Big Ideas: Learning to Play the High Risk Entrepreneurial Game
Koplovitz (founder, USA Networks and Springboard) offers other female capitalists the benefits of her experience, and the lessons of her mistakes. Citing examples of successful businesswomen, she offers advice on creating, launching, and financing new businesses, breaking into the "old-boys′" network, and developing equity. Along the way she presents anecdotes illustrating basic business principles, and offers aphorisms like "If you′re not an owner, it′s not your business" and "play to win."
Order Here
Suggested Speaking Topics:
Leadership
The Art of Corporate Board Governance
Constructing an Effective Corporate Board
The Changing Media Landscape
The Power of Ideas
The Entrepreneurial Spirit
The Power of Human Capital
Deconstructing the Process of Raising Capital

Kay Koplovitz Full Speech
Kay Koplovitz connects the dots between mentorship and building big businesses that can improve the lives of 1 billion people. She highlights how the youth she's spoken with around the globe have a fiery desire to "do well by doing good," but are unsure of how to start building a business or evaluate which ideas might lead to a successful enterprise.
Recalling her own experiences that led her to create and scale the USA Network, she notes that there are many steps along the way where one is unsure of what action they should take, and in those moments advice from a seasoned entrepreneur is priceless. She urges her colleagues in entrepreneurship to reach out to today's youth, find talent, and develop it. Not only will this talent benefit their own ventures, but they will also be shaping the next generation of entrepreneurs who will solve many of the planet's problems. "Human capital is really the key to all other capital," she emphasizes.
Kay Koplovitz: Keynote, Chicago Ideas Week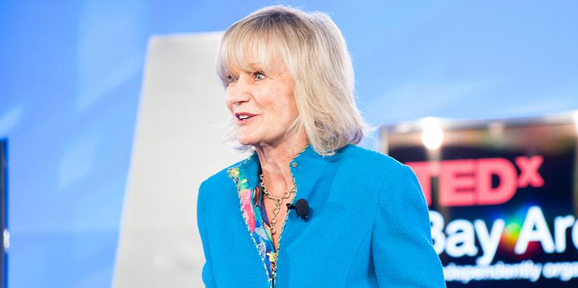 The first woman ever to head a television network, Kay Koplovitz is the founder of the USA Network as well as the Sci-Fi Channel (now the SyFy Channel) and one of the top business women speakers in the world. The adventurous broadcasting pioneer created the business model for cable networks by introducing the concept of ... more