* Please note that while this speaker's specific speaking fee falls within the range posted above (for Continental U.S. based events), fees are subject to change. For current fee information or international event fees (which are generally 50-75% more than U.S based event fees), please contact us.
Top25 Speaker Voting

Katty Kay needs 21 vote(s) to make it into the Top 25 speakers on Speaking.com!
Speaker Booking Tip
"Tip: speakers bureaus provide added value that you cannot get by booking speakers directly. "
For Event Planners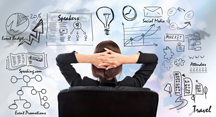 • Keynote Speaker Booking Toolkit.
• Booking a Celebrity Speaker.
• How to Find and Book the Right Speaker.
• Google+ Event Planning Forum.
• Tips for International Clients Booking U.S. Based Speakers.
Similar Speakers
Michael Smerconish

Television and radio personality, Michael Smerconish has been analyzing politics for three decades. A familiar face to CNN viewers, he is the host of the…

Ian Goldin

A world expert in economics, finance and global affairs as well as innovation and social issues, Ian Goldin is currently Director of the Oxford Martin…

Paul Dickinson

Executive chairman of the Carbon Disclosure Project (CDP), Paul Dickinson is a leader in the creation of a new global economic system, collaborating with companies,…

Our speakers were absolutely outstanding and top class. Once again, thank you for making this happen for us. You have been outstanding and the best speakers bureau we have ever worked with!
Volkswagen
About SPEAKING.com
Established in 1994, we are exclusive agents for some of the world's leading experts, celebrities and professional speakers.
We offer event planners a fully staffed speaker logistics planning team, plus a personal SPEAKING.com Account Executive – a knowledgeable and trustworthy partner. We guarantee your satisfaction with your speaker and a smooth booking process.
Contact us today to book your favorite speaker.

A Sampling of Organizations That Katty Kay Has Spoken For:

American Association for Justice
American Academy of Ophthalmology
American Gas Association
American Public Power Association
Association of American Medical Colleges
Association of College Unions International
Systems, Inc.
Bank Administration Institute
State University
Business Software Alliance
California Hospital Association
Cedar Crest College
Center for the Advancement and Study of International Education
Online LLC
Civic Entertainment Group LLC
Commercial Real Estate Women
Council of Chief State School Officers
Deloitte
DeSales University
Federal Home Loan Bank of San Francisco
Fort Worth Lecture Foundation
Goldman, Sachs & Co.
Independent Film Channel, LLC
International Monetary Fund
J.P. Morgan
Merrill Lynch Global Private Client
MetLife
Microsoft Corporation
Munich Reinsurance America, Inc.
National Association of Real Estate Investment Trust Foundation
National Council on Teacher Retirement
Novo Nordisk, Inc.
Penn National Insurance
Physician Insurers Association of America Putnam Investments
Red Hat Inc.
Sheet Metal & Air Conditioning Contractors' National Assn
Society for Human Resource Management
Tallahassee Downtown Improvement Authority
The Minnesota Women's Campaign Fund
The State Bar of California
UBS Investment Bank
Union University
Urban Land Institute
VSP Global Companies
Women In Public Finance
Women's Business Enterprise National Council, Inc. (WBENC)
Women's Energy Network of Houston
YPO – WPO
Womenomics: Work Less, Achieve More, Live Better
You are not alone. Finally, here is a book that gets to the heart of what professional women want. You′ve probably been loath to admit it, but like most of us, you have had enough of the sixty-hour workweeks, the day-care dash, and the vacations that never get taken. You don′t want to quit, you want to work—but on your own terms and in ways that make it possible to have a life as well. Women have power. In Womenomics, journalists Shipman and Kay deal in facts, not stereotypes, providing a fresh perspective on the largely hidden power that women have in today′s marketplace. Why? Companies with more women managers are more profitable. Women do more of the buying. A talent shortage looms. Younger generations want to work flexibly, too. It all adds up to a workplace revolution that is great news for professional women—not to mention men and businesses as well.
Order Here

"Washington From A Different Angle"
What's really going on in Washington? How will it affect you? Having covered Washington since 1996, Katty Kay has the experience and contacts to talk about the events behind today's headlines. She reveals the politics behind the posturing and provides a clearer picture of what's likely to happen with the many challenges facing the President and Congress – health care, industry regulation, curbing runaway spending, growing the economy and jobs, the impact of emerging economies and competition, immigration, tax reform, foreign policy, gun control and more. As a Brit covering Washington, Kay offers a fresh outsider's perspective and is perfectly positioned to ask and answer the big questions facing the U.S. As for the bigger picture, Kay suggests lessons America can learn from other countries – but will can Washington's leaders take a time out from their ever-more partisan battles to find a way to compromise and meet the urgent challenges of today? Kay brings a unique perspective to the conversation and argues America's problems are not economic, they are political – and they can be fixed.
"A Global Update"
The world is changing at lightning speed. It's a world where many of the fastest growing economies are in Africa; where 300 million micro-bloggers challenge the supremacy of the Chinese state; and where one-third of the population of the Middle East is under thirty. It's a world where big challenges abound. As the European financial crisis eases, the social toll of high unemployment still threatens the Eurozone. America's economy is showing signs of resurgence, but its politicians have locked horns to impede real progress. Tension in the South China Seas raises concerns about Beijing's regional ambitions. And from Tunis to Damascus to Cairo we are still feeling the turmoil of the post-Arab Spring Middle East. Where is it headed? Global times call for global perspective. Katty Kay draws on experience reporting from five different regions – North America, the Middle East, Africa, Asia and Europe – to offer insights on where the world is heading and how it will impact you.
"The Confidence Code"
Confidence! With it, we can take on the world; without it, we don't ask for raises, request that important meeting, begin novels or take risks. In the success equation, research shows that confidence is even more critical than competence. But what is confidence and where does it come from? Are we born with it or do we acquire it? And why do women have less of it than their talents deserve? In this speech Katty Kay answers these questions and inspires audiences – weaving the latest scientific research with anecdotes from her own career and the many women she interviewed for the book. "Neurologists have isolated a 'confidence gene,'" says Kay. "And when my own genes were tested for the book, I learned I am not genetically predisposed to being confident." Kay's experience is like that of so many women, even senior women, whose lack of confidence is what really holds them back from leaning in. But confidence is also art – impacted by how we choose to live with our genes. The good news – being confident is a choice. Kay's storytelling inspires audiences to take action – to go outside their comfort zones, to try new hard things, to take risks, to be prepared to fail and to discover the secret to success.
"Womenomics"
At the 2013 World Economic Forum in Davos, IMF Chief Christine Lagarde called the advancement of women the greatest economic opportunity of our time. She is recognizing what Kay calls Womenomics, the extraordinary value of women in the workforce. Global studies show that companies who employ more senior women make more money. Women control 83% of consumer purchases; in America they even buy more cars than men. They have more degrees and are ideally suited to the demands of our talent-driven economy. But too many women in their mid-thirties hit the brick wall of kids vs. career and decide to leave the workforce. We can't afford to keep losing them. Kay marshals evidence from employers large and small to show how possible it is to help women meet the demands of family and career and keep these valuable contributors in the workforce. Flexible work schedules prove to be a win-win; when companies take the clocks off the wall and choose to measure output not input, they see productivity rise by an average of 40%. What starts as talent retention becomes a profit bonus any company would be happy to have. Kay's talks give an inspirational boost to women and a practical guide to employers, drawing on her own juggling of a demanding career and four children.
Moderator, Discussion Leader & Interviewer
A seasoned moderator and interviewer, Katty Kay brings experience and poise to the stage – deftly guiding the conversation in ways that unearth valuable insights with great, and sometimes surprising, results. Katty Kay will make the most of the important panel gatherings and notable guests on the program.

Keynote Speech
"The great news is, confidence is something we can choose to have," Katty Kay explains. Drawing on her book The Confidence Code Katty encourages her audience to reach out and take that extra confidence for themselves. "You get more confidence by going outside your comfort zone, by taking risks, by being prepared to fail."
Keynote Speech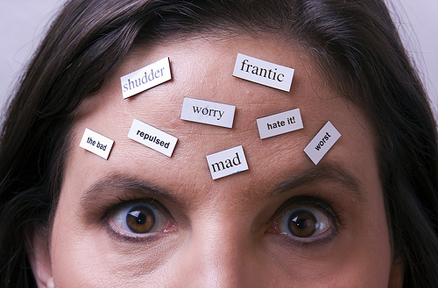 NATS (negative automatic thoughts) are big confidence killers for women. You know them. "I should have done x…" "Why did I say y?…" "That paper wasn't as good as it could have been…" Women are particularly prone to NATS. We think we make one tiny mistake and we dwell on it for hours and hours. ... more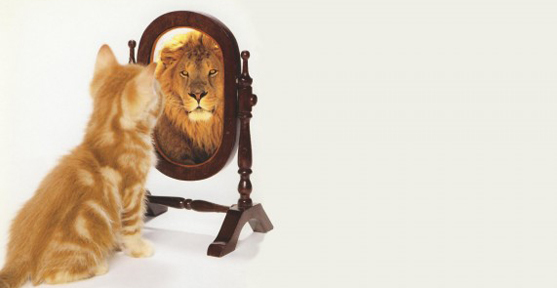 We all think we know confidence when we see it. It's what the person who speaks first and longest at the office meeting has. It's what your friend who always seems so sure of their opinions has. It's there in the who-cares-that-my-last-10-ideas-were-shot-down,-I'll-just-propose-another attitude of that slightly irritating new hire. When we started this project we ... more