* Please note that while this speaker's specific speaking fee falls within the range posted above (for Continental U.S. based events), fees are subject to change. For current fee information or international event fees (which are generally 50-75% more than U.S based event fees), please contact us.
Top25 Speaker Voting

Kare Anderson needs 18 vote(s) to make it into the Top 25 speakers on Speaking.com!
Speaker Booking Tip
"Tip: find a speaker in your local area to save on travel costs. Most speakers will also reduce their keynote fee for local events. "
For Event Planners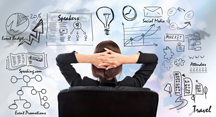 • Keynote Speaker Booking Toolkit.
• Booking a Celebrity Speaker.
• How to Find and Book the Right Speaker.
• Google+ Event Planning Forum.
• Tips for International Clients Booking U.S. Based Speakers.
Similar Speakers
Susan Keane Baker

With wide-ranging practical experience in healthcare gained from 17 years as a vice president at New York and Connecticut hospitals, as well as directing a…

Marjorie Brody

Marjorie Brody has gained a reputation as one of the best speakers for professional development in the USA. Her clients from the Fortune 100 and…

Corey Blake

With over two decades of experience as a master communicator in Hollywood and the fine arts, Corey Blake's talent for creatively and emotionally connecting with…

Our Account Executive is an extraordinary person. Always available, very kind and funny. Eager to help and always quick to respond. I have so much fun working with him. A very delightful experience. I hope continue working together for years to come!
Credicorp Bank
About SPEAKING.com
Established in 1994, we are exclusive agents for some of the world's leading experts, celebrities and professional speakers.
We offer event planners a fully staffed speaker logistics planning team, plus a personal SPEAKING.com Account Executive – a knowledgeable and trustworthy partner. We guarantee your satisfaction with your speaker and a smooth booking process.
Contact us today to book your favorite speaker.

As a program planner, I constantly search for that exceptional individual who not only is an outstanding presenter, but creates that special bond between audience and speaker. That I found in you.
- National Dental Association

Kare′s contagious passion, high content, and extraordinary presence compelled us to bring her back four times.
- American Association of Nurse Executives

Your uncanny insights into how we can leverage the success of our advertising campaign were the icing on the cake when we brought you to teach us how to become more compelling communicators--so much learning and fun in such a short time.
- California Tree Fruit Agreement

Your keynote at our rally got even our most seasoned people up, alive and very active, talking with each other about how they want to support our political action. We couldn′t have asked for anything better.
- Florida Association of Counties

You were the meeting′s highlight--all aimed at our seasoned sales force′s needs.
- The 3M Company Post-It Project

Kare, you were amazing as usual and 100% of your audience loved you!
- California Gift Show

Attendees said ′Wow!!,′ ′Must bring her back!,′ and more as you received a 4.97 out of a possible 5 for your extremely relevant program. You have our highest recommendation.
- Annual Credit Union Auditors′ Association

Your speech was exceptional, highly rated, and extremely pertinent to our competitive industry AGAIN!
- Produce Marketing Association

Our attendees gave your keynote our highest rating ever. We′ll bring you and your books back next year!
- Institute of Real Estate Management

The insights you provided on personal influence were compelling, ethical, and prompted a great deal of intellectual curiosity through the audience.
- Nabisco

You were riveting at our women′s conference: practical and inspiring.
- Women of AT&T

You have a commanding presence and clear strong knowledge of cross-promotions. Thanks for making a great contribution to our program.
- Rogers Instruments Corporation

You were the ′highest overall rated′ and ′most innovative′ speaker for our quality selling conference. People were actually using your techniques over dinner and in the hallways the next two days of the conference.
- Lucent Technologies

You provided the new ideas, inspiration, and clarity I wanted for our very seasoned sales force to start the year out on a new high.
- Planters

You have an amazing magnetism, not only in front of an audience at Point of Purchase Advertising Institute, but even to talk with you ahead of time and by phone.
- Thomson-Leeds Company

Her innovative and workable techniques are used daily by thousands from such diverse organizations as Catholic Council of Bishops, Hewlett Packard, and the Sierra Club. Why? Because they work.
- The New York Times

Her practical and often startling style makes people laugh as they learn.
- Campbell Soup

Kare won over our tough group in minutes and kept their total attention for two hours.
- Utah Auto Dealers Association

Our people are seasoned seminar goers, and your session knocked their socks off with ′state-of-the-art′ new information they can use. We loved it.
- The Marriott Company

Your morning keynote after a late night dance woke everybody up. Even our business owners were writing notes--people I′d never seen sit still for a speaker before.
- The Printing Industries Council

You ranked as the most effective segment at the Institute.
- George Hospital Association

You reach minds and touch emotions. Wow. Thank you for making me look good.
- California Apple Day

You won rave reviews for your ′Selling Your Ideas & Winning Agreement′ program with words in evaluations like ′Eight hours with her would have been great-–mesmerizing,′ ′She was captivating,′ ′Best of the convention by far,′ ′Most insightful--new ideas for us,′ ′Exceptional delivery,′ and ′Bring her back!′
- National Association of Realtors

Perhaps the strongest affirmation of your impact on our group was the consistent use of the terms ′great′ and ′we want more!′
- Kaiser Permanente

You were by far the best speaker at the conference, with strategies to influence legislators that inspired even the novice.
- American Red Cross

Your insightful message on cross-cultural cues for business partnerships was so well received that we are reorganizing how our group operates. As our first woman keynoter, your approach set a new standard which we appreciate.
- Hong Kong Council of CEOs

You kept a sometimes restless and very diverse group of elected and staff officials glued to your words, and ready to act. Thank you!
- National League of Cities

Your leadership keynote closed our conference with a resoundingly upbeat call to action -- exactly what we hoped for.
- Margaret Wolfe, American Farm Bureau



Resolving Conflict Sooner
Conflict can be an opportunity for people to come together and establish deeper connections. Kare Anderson provides a fresh illuminating perspective and shows us how to resolve conflicts sooner with four simple steps. Helpful tips to keep in mind as we practice the art of conflict resolution are woven throughout the book making it as engaging as well as useful.
Order Here





Bring Kare to speak at your conference!
Within minutes your attendees will be laughing and engaged with each other in practicing the three vital skills for staying sought after in this increasingly complex yet connected world:
Quotability
Connectivity
Collaboration
Your people gain insights they can use in all parts of their lives to become higher performing and happier—with others.
Further reasons to hire Kare:
Highly customized programs, citing hot topics, examples, and what-if scenarios, specific to your audience
Refers to three attendees by name as positive examples of her tips
Double Header: Two same-day programs, keynote, breakout and/or exhibitors' session
Meeting souvenir: eBook (Make Yourself Memorable or LikeAbility)
Two one-on-one confidential, 20-minute coaching sessions
Kare's Most Requested Programs
Become an Opportunity-Maker by Being More Quotable and Collaborative
In this increasingly complex yet connected world, you can't keep up without honing three intertwined traits: your differentiating strength, quotability and capacity to collaborate. These talents enable you to solve problems quicker and seize bigger opportunities, especially in these disruptive times. With them we can stay relevant and sought-after. Adopting this approach you can enjoy the camaraderie and meaning that happens as you achieve greater things with others than you could on your own.
You'll leave this session with five quotability cues and four of the most productive collaborative methods for becoming high performing and happier – with others.
Forge Smart Partnerships to Thrive in Tough Times
Become top-of-mind in your market by forging the partnerships that generate stand out value and visibility. Kare has crafted over 40 successful alliance strategies for clients as diverse as Legos, Siemens and Mayo Clinic. Discover the seven proven methods that any kind or size of organization can use to burnish their brand and attract more clients and per-client spending without spending more. Learn the steps, pitfalls to avoid, success stories and eight ways to jumpstart your first, partnership-based outreach action from the author of Walk Your Talk: Grow Your Business Faster Through Partnerships. Leave ready to jumpstart your first profitable partnership.
Create the On-Site Experience That Builds Bragging Rights
Just as a movie director storyboards the sequence of scenes to pull audiences into the story, you can increase the number of positive moments your audience feels when stepping into your place or event. From the first sight to the last touch, increase the multi-sensory cues that nudge people to participate, buy, return and refer others. Hospitals, hotel, conferences and stores have all evoked greater experiences, using Kare's storyboarding method. Discover how to conduct an Exposures Audit, then craft the moment-by-moment, one-of-a-kind experiences that others rave about.
How Exhibitors Pull More Prospects Closer to Buying: 30 Tips in 30 Minutes
Show your exhibitors how much you appreciate their participation. Offer this idea-packed session after they've set up their exhibits and when the trade show floor not open. 
Exhibitors learn how to keep hot prospects involved, even when others dominate conversation, and how to make their booth, brochures, and staff image complementary, rather than clashing and confusing. They'll hear about three no-fail traffic-builders, actions that ambush or intimidate, clothing patterns that shorten attention, and more. Kare has won rave reviews for this session at over 100 conferences where she's also presented a program for all attendees.

Kare Anderson TED Talk
Kare Anderson presents her views on the power of collaboration and the ways in which building relationships can lead to successful business opportunities. She asks her audience to consider, "… what you most long for, think about how you want to do meaningful work with people that are your friends and be loved. And underlying that, there's a core thing that we all long for… focus, beauty and connection."
Kare is a passionate believer in the possibilities of friendly human connection and its transformative effects. As she explains to her audience, "You want to hang out with people different from you… fast thinkers, slow thinkers, there are benefits, optimistic, pessimistic, we're a culture that is hell-bent towards optimism but pessimists can see things that optimistic people don't see. So seeking those people out is like plotting your life to have more meaning, more accomplishment and more fun and more adventure."
Kare Anderson Second TED Talk
Substance: Essence of a Story, Person or Brand with Kare Anderson, Author & Public Speaker Part 1
On this episode, president Bryan Kramer hosts Kare Anderson, Emmy award-winning journalist with NBC, Wall Street Journal, Huffington Post and author of "Moving from Me to We." Kare believes that "we have to build more authentic collaboration in order to bring more originality to our stories," and discusses her collaborative experience and philosophy on extracting the very best out of people in any situation. Kare's spirited journalistic approach, contagious energy and social enthusiasm makes her one of the most sought after authors, speakers and business coaches of our generation.
Kare Anderson, Behavioral expert: Designing idyllic experiences
"If we feel instinctively liked by someone else then we tend to tend to project unto them the qualities we like in other people...and that's priceless." Those are the wise words of Kare Anderson, expert on the art and science of understanding and perfecting behavioral cues. As she shares, emotion precedes rational thought. In this episode of Revolution, we learn about the importance understanding what we do and don't appreciate in others to improve how we connect and communicate. If you're aware of what of these nuances, you can bring out the best in other people including yourself. Kare's work doesn't just focus on real world or even interactive engagement. She believes that the same techniques can be applied to improve design, user experience, and ultimately relationships.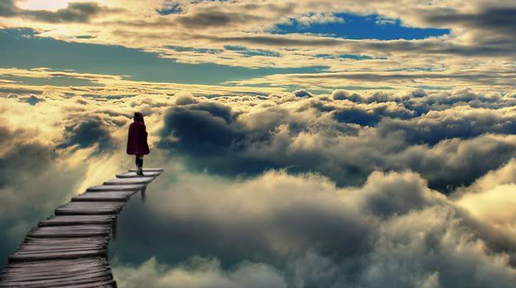 While happiness books are all the rage, none begin by showing us the inescapable first step to connecting with others. That having social ties is the single best predictor of a longer, healthier, more satisfying life. That seemingly mundane step? Attention. When hired by Disney to observe what infants and toddlers paid the most attention ... more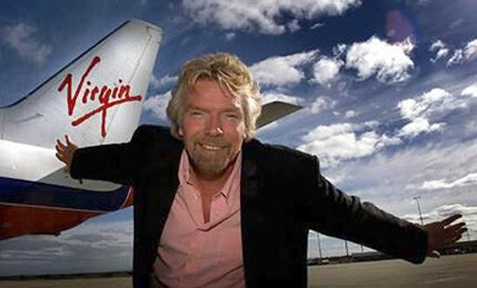 Even with the priceless brand-building glow enjoyed by a few celebrity CEOs like Richard Branson and Tony Hsieh isn't it strange that so few CEOs attempt the same success? Odder still, few companies tap the scalable, brand-building power of their employees. In fact, it may be their biggest missed opportunity in our increasingly connected yet ... more