* Please note that while this speaker's specific speaking fee falls within the range posted above (for Continental U.S. based events), fees are subject to change. For current fee information or international event fees (which are generally 50-75% more than U.S based event fees), please contact us.
Top25 Speaker Voting

Kaplan Mobray needs 5 vote(s) to make it into the Top 25 speakers on Speaking.com!
Speaker Booking Tip
"Tip: ask your speaker to do a book signing or attend a VIP meal with your guests. "
For Event Planners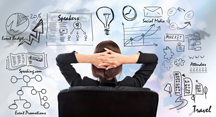 • Keynote Speaker Booking Toolkit.
• Booking a Celebrity Speaker.
• How to Find and Book the Right Speaker.
• Google+ Event Planning Forum.
• Tips for International Clients Booking U.S. Based Speakers.
Similar Speakers
Duncan MacPherson

Professional branding and client acquisition expert, Duncan MacPherson has been coaching financial professionals for over 20 years. His company Pareto Systems is at the forefront…

Dan Coughlin

Executive coach Dan Coughlin goes the distance to bring your organization outstanding customized service. Dan helps companies achieve higher sustainable profits by working with executives…

David Avrin

Known across the globe as the "Visibility Coach," marketing professional David Avrin is highly sought-after as a speaker, author and executive coach. Audiences across North…

Our event was what I would call 'over the top'... The survey results were at 92% very favorable. The speakers formed such a good relationship with myself and others at the conference. I am confident we will bring them back to do more. I will definitely contact you when we are in need of additional services. You have been the best!
American Express
About SPEAKING.com
Established in 1994, we are exclusive agents for some of the world's leading experts, celebrities and professional speakers.
We offer event planners a fully staffed speaker logistics planning team, plus a personal SPEAKING.com Account Executive – a knowledgeable and trustworthy partner. We guarantee your satisfaction with your speaker and a smooth booking process.
Contact us today to book your favorite speaker.

"Kaplan's inspirational presentation was of great value to our player networking event at the Super Bowl. His music was entertaining; his message was phenomenal!"
-Guy Troupe Former NFL Executive/President Troup 21 & Associates
"Kaplan's energy and presentation really resonated with the attendees. His lOKs of Personal Branding content was greatly relevant and everyone loved the interactive nature of his session".
-Ben Elkin Target Corporation
"Kaplan delivered an insightful presentation and workshop on personal branding to our Sales Operations group. The attendees were inspired to think about themselves and what they view as their brand. His style and energy motivated us to walk away with a better sense of our true self. He is an amazing speaker!
-Marilia Diaz Human Development Manager Perry Ellis International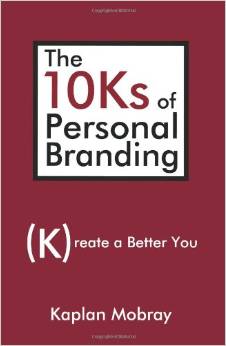 The 10Ks of Personal Branding: Create a Better You
Are you an employee stuck in a career rut? Are you a student looking to get the right start? Or do you just want to create a better you? In The 10Ks of Personal Branding, author Kaplan Mobray offers ten must-know insights to building your personal brand.
In this inspiring guide, learn how to focus your life's goals with your life's actions to create a powerful package called "you." Filled with easy-to-follow instructions and valuable tips on developing your personal brand, this guide explains the10Ks of personal branding:
1) Know thyself
2) Know what you want to be known for
3) Know how to be consistent,br> 4) Know how to accept failure as part of building your personal brand
5) Know how to communicate your personal brand attributes
6) Know how to create your own opportunities
7) Know and master the art of connection
8) Know that silence is not an option
9) Know your expectations, not your limitations
10)Know why you are doing what you are doing today and how it will shape where you are headed tomorrow

These principles can change your life, give you focus, propel your career, and take you to a much greater place.

The 10Ls of Leadership: Maximizing Your Leadership Qualities to become a Leader Others Want to Follow and Knowing How to Lead Right Where You Are!
This is an inspiring workshop on ten principles to create an effective leader. Based on Kaplan Mobray's forthcoming book, this innovative seminar takes an unconventional spin on leadership by challenging audience participants to understand their unique leadership qualities in the absence of a role or title. The presentation will challenge the audience through concepts like having a formula for vision, planning for success in succession planning, and how to really know your people. Participants will be inspired to focus on how they make choices as a leader in their daily living that drive impact and create value for others. The 10Ls is a formula for leadership success.
The 10 N's Of Networking: How to Optimize Your Networking Style to Create Lasting Opportunities
Networking and relationship building are undoubtedly the most effective means to get a job, promote your brand, or help someone find opportunity. But too often, we make the mistake of not planning for the opportunity we want to achieve, and thus networking "happens" by default. The 10Ns of Networking is a fun, interactive workshop that explores how to maximize networking success to drive greater professional and business opportunities. Audience participants will be inspired to take themselves out of their comfort zone and develop an effective approach for making connections, selling themselves and/or their service, and how to drive mutual value as a "connector."
The 10Ps of Public Speaking: Overcoming Fear of Public Speaking with Confidence and Mastery
The 10Ps of Public Speaking explores ten effective strategies for success in public speaking. The principles are designed to help you draw on your strengths and give you tools to alleviate your most common public speaking fears. Through effective techniques such as "the power of the pause" and "using your eyes to gain confidence," audience participants will walk away with a proven approach to dramatically improve their public speaking capabilities.
The 10T's Of Time Management: How to Use Time as a Strategic Partner!
Time Out! Have you ever wondered why some people get so much done and why you may be struggling to cross one thing off your to-do list? Time management is a critical driver of success and accomplishment. When you look at time as something you need, you will use it as something you value. However if you let time "happen," it too will pass you by leaving you with a question of "what happened?" The 10Ts of Time Management covers ten effective principles to help organizations increase workforce productivity and individuals to increase their ability to get things done. In this workshop, Mobray offers the philosophy that if you can convert passive time to active value, you will develop habits that give you more energy and create greater outcomes. The principles are practical, actionable and designed to drive immediate results.
The 10I's of Innovation: How to Think on Your Feet and Generate Ideas That Win!
In today's fast paced environment organizations are looking to get the most out of their people while providing a challenging environment that promotes growth, mobility, and learning. All too often however, leaders and employees see a drop in their productivity because of the nature of how work gets done and the need to "put out fires" in being responsive to complete multiple tasks. When leaders create a culture that rewards new ideas and fresh approaches to problem solving, they create "signature moments" that elevate the performance of their teams and increase employee satisfaction. This workshop is designed to help professionals increase the time and processes that drive innovation and growth in meeting strategic business objectives. Highly interactive, the workshop incorporates brainstorming exercises, benchmarking and improvisation techniques to help attendees bring innovation to their roles and unexpected value to their clients.
Effective Corporate Marketing: How to Make your Brand Message Sing the Right Song with Customers
Your brand is your packaging not your logo. If your brand was a song what would you sing? And what are the lyrics that tell your customers who you are? This workshop is designed to give business leaders, marketers, and sales professional tools to effectively increase their market positioning through an understanding of how to mobilize their brand in the context of a song. Audience members will walk away with a clearer understanding of how to differentiate their product or service using interactive, web-based tools, and branding techniques that make their products recognizable household names and hit songs in the minds of customers.
Stop the Head Counting: Making Diversity an Engine for Growth and Innovation in your Organization
Too often, corporations talk about Diversity as needing a connection to its bottom line but don't devote bottom-line focus on connecting Diversity and innovation in its management practices. When used as a tool to uncover new ideas for business, a well-orchestrated Diversity strategy provides new insights for generating financial growth, and an amazing vehicle for unconventional anticipation of business trends. This insightful and stimulating presentation focuses on turning the Diversity paradigm upside down to help business leaders grasp new thinking for Diversity management practices and practical steps on how to transform their organization to capture greater ROI from Diversity spend.

Kaplan Mobray on Personal Branding
"Great brands are able to transform from a customer's initial perception, window shopping, into purchase action."
Kaplan Mobray explains the differential factor of "personal branding," achieving consistency between the brand that companies carry and the brand that they convey. He states that personal branding is one of the most potent but under looked business tools, pointing out that too often in work and life, we spend so much time looking outward that we don't fully develop ourselves or in the case of retail, our product.
Kaplan Mobray: Consistency is Key to Success
Kaplan Mobray: Diversity and the Power of Your Voice