* Please note that while this speaker's specific speaking fee falls within the range posted above (for Continental U.S. based events), fees are subject to change. For current fee information or international event fees (which are generally 50-75% more than U.S based event fees), please contact us.
Top25 Speaker Voting

Juliet Funt needs 8 vote(s) to make it into the Top 25 speakers on Speaking.com!
Speaker Booking Tip
"Tip: ask your speaker to do a book signing or attend a VIP meal with your guests. "
For Event Planners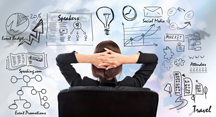 • Keynote Speaker Booking Toolkit.
• Booking a Celebrity Speaker.
• How to Find and Book the Right Speaker.
• Google+ Event Planning Forum.
• Tips for International Clients Booking U.S. Based Speakers.
Similar Speakers
Patch Adams

The real-life inspiration behind the massive Hollywood hit of the same name, Patch Adams M.D. is known all around the world as a healthcare professional,…

Sally Hogshead

Sally Hogshead is an expert in achievement of peak performance, marketing and most notably is the world's leading expert on fascination. A Hall of Fame…

Lisa Nichols

Growing up and living in a South Central L.A. neighborhood divided between two warring gangs, single mother Lisa Nichols gave herself permission to take control…

I will certainly recommend to others that they contact you for guest speakers in the future. It was a pleasure working with you as well. We all appreciate your professionalism and exemplary service.
BASF
About SPEAKING.com
Established in 1994, we are exclusive agents for some of the world's leading experts, celebrities and professional speakers.
We offer event planners a fully staffed speaker logistics planning team, plus a personal SPEAKING.com Account Executive – a knowledgeable and trustworthy partner. We guarantee your satisfaction with your speaker and a smooth booking process.
Contact us today to book your favorite speaker.

"Juliet's powerful appeal is based on an incredibly intuitive presentation style, where heartwarming stories and infectious humor play significant roles. She successfully blends sincerity, passion, excitement, and amazingly audience-appropriate content. I'd highly recommend her—she is outstanding!"
Gail B. Stoops, Philips
"Thank goodness for speakers like you who actually become a part of the meeting team. Your attitude, the way you stuck around and spent time with participants, offering to pitch in and help if WE needed anything... truly you were a meeting planner's dream."
Chris Crocker, Coldwell Banker Real Estate
"What a wonderfully balanced and effective presentation! With a charismatic and approachable style, Juliet struck the perfect balance of high energy, humor and insightful, applicable content. Not only did we have a great time, we left with tools we could use on a daily basis."
Mark D. Robeson, Wells Fargo
"Thank you!!! You're the gift that keeps on giving—satisfied conference participants. We have just opened registration for our Annual Conference and callers are still praising your keynote last year (and hoping for more). And bottom line (As Executive Directors are always focused on), The return on our investment in your fee has exceeded our highest expectations!"
Dr. Bill Braden, Kentucky Counseling Association
"Ms. Funt's workshop was exhilarating. She captivated our audience and presented key information in a humorous and thought provoking manner. After almost one hour she left our audience wanting to hear more. The Los Angeles Air Force base highly recommends Juliet to any military or civilian organization that is looking for a someone who can motivate, teach and inspire."
Terrence F. Regan Lt. Col, Department of the Air Force
Activity is not Productivity:
Raising Execution Through Reclaiming WhiteSpace
(Our signature keynote for general audiences, adaptable for leadership)
Every executive and team has only a select handful of true priorities. And they'll do anything to move them forward quickly and triumphantly. But when talented workers are lost in unnecessary emails, meetings, reporting and other low-value tasks, they crawl toward these pivotal objectives. Distraction, interruption and unnecessary complexity further addle their creative spark. And they have no time to think.
Imagine instead a workplace where a majority of time is spent on tasks of true importance. Where thoughtful time is a priority and where norms and habits protect employees from touching work that drains them. This is a WhiteSpace culture, one where strategic pauses allow time for strategy and insight — and its creation may be more possible than you think.
In this high-energy session, we'll learn the basics of bringing positive changes such as these to you and your organization by examining the critical difference between activity and true productivity, between cramming in more tasks and selectively choosing to dive into the right ones with thoughtfulness.
We also meet and arm ourselves against The Thieves of Productivity, a group of positive assets that can often run amuck. By examining the surprising downside of these attributes, we create a customized road map toward more WhiteSpace at the individual, team and organizational level.
Performing to the Level of Culture:
How to liberate talented teams from busywork and complexity
(A program designed for senior leaders)
Employees drive themselves hard in the Age of Overload. We're fooled into thinking they're more productive than ever. But is that true? Overloaded populations often habituate to their discomfort. But their companies tend to suffer from one or more de cits that affect the bottom line: the QQS De cits- downfalls in Quantity, Quality or Sustainability.
Sometimes it's a quantity problem with constant complaints about headcount and bandwidth. Sometimes it's a quality issue; work level is slipping, and time to think high-altitude thoughts has evaporated. Or it's a sustainability issue; employees are surviving but collectively asking, "How long can we keep this up?" Most companies endure a mixture of two or even all three.
Seventy-seven percent of surveyed CEOs noted that their organizational complexity is higher than three years ago. In this program, we consider a different path, one where a reductive lens helps pare back busyness and make room to reclaim and effectively use mental capacity. Also featured is actionable content that combats The Tools that Turn on You. These are support systems and devices that promise to improve our work style. In reality, they tend to defy boundaries, hijacking time and resources — think email, meetings, decks and more.
Lastly, we will discuss the relevance of WhiteSpace to leadership legacy, the story about us that is yet to be written.
Juliet Funt, Productivity Keynote Speaker: Speech Excerpt
Exploring the most common factors that suck up our energy and time, Juliet Funt surprises her audience, revealing that the biggest problem with email isn't the quantity of messages flooding our inbox, but rather our expectations regarding how email functions as a means of communication. She explains that initially email was designed to be "asynchronous," meaning you sent someone a message and they replied to you when it was convenient for them.
However, we've come to think of it as a way to carry on a conversations in real time, anticipating immediate responses, a mindset that chains us to our keyboards and smart phones. "Now the average person spends their entire day sitting in front of their inbox with a ping pong paddle, ready to whack back the next ball as fast as humanly possible," Funt comments.
To help you and your organization break free of this habit so that you can redirect your attention to more valuable matters, she demonstrates the use of NYR codes, simple letter codes that categorize how soon a reply is needed, or as Funt puts it, "cues in the outbound subject line of emails to indicate true urgency as opposed to hallucinated urgency.
Juliet Funt, Productivity Keynote Speaker: Speech Excerpt
Juliet Funt, Productivity Keynote Speaker: Speech Excerpt