America's Number One Crisis Management Expert

Judy A. Smith is the founder and President of Smith and Company, a leading strategic and crisis communications firm with offices in Washington D.C. and Los Angeles. Over the last 25 years, Ms. Smith has brought her unique combination of communication skills, media savvy, legal and political acumen to clients facing a wide array of issues and challenges throughout the United States and abroad.

Ms. Smith honed her skills through her experiences with some of the most historic and sensational events of our time, including the Iran Contra investigation, the prosecution of former Washington D.C. Mayor Marion Barry, the 1991 Gulf War, the Los Angeles riots, the Supreme Court confirmation hearings of Justice Clarence Thomas, the President Clinton scandal involving Monica Lewinsky, the congressional inquiry of Enron, and the United Nations Foundation and World Health Organization response to the SARS epidemic.

Perhaps best known in media circles for her expertise as a crisis management advisor, Ms. Smith has served as a consultant for a host of high profile, celebrity and entertainment clients over the course of her career including, but not limited to, Monica Lewinsky, Senator Craig from Idaho, actor Wesley Snipes, NFL quarterback Michael Vick, and the family of Chandra Levy.

In addition to her work as a communications advisor during high profile engagements, Ms. Smith also serves as a counselor to Fortune 500 corporations and has provided strategic advice on a variety of corporate communications issues such as mergers and acquisitions, product recalls, intellectual property litigation, corporate positioning, diversity and other challenges. She has assisted leading companies such as BellSouth, Union Pacific, Nextel, United Healthcare, Americhoice, Wal-Mart, Radio-One Inc., Waste Management Corporation, and American International Group, Inc. (AIG) on a range of corporate, investor, and public relations matters.

On the domestic front, Ms. Smith continues to be involved in many of the public policy issues facing the nation. She has worked with several federal agencies and organizations on issues including the housing crisis, childhood obesity, education, and economic development. She has also provided communications advice to government entities and municipalities including the United States Election Assistance Commission, the City of Cincinnati, the City of Detroit and Prince George's County, Maryland.

In the international arena, Ms. Smith has provided counsel to several heads of state and executives of major corporations on matters in the Philippines, Haiti, Jamaica, Turks and Caicos Islands, and Zimbabwe (Save Zimbabwe Campaign). In addition, she assisted the Kingdom of Saudi Arabia's leadership with its communication efforts as part of the War on Terrorism.

Ms. Smith's portfolio of work also contains an impressive number of high profile engagements involving prominent figures from the world of professional sports. Over the last decade, Ms. Smith has been involved in legal matters concerning NBA players; Kobe Bryant, Chris Webber and Juwan Howard; NFL player Donte Stallworth; MLB's Gary Sheffield. Smith was a key strategist in the successful defense of former New Jersey Nets Jayson Williams.

Prior to founding Smith and Company, Ms. Smith was a partner at several Washington D.C.- based public relations firms. Before that, Ms. Smith served as Senior Vice-President of Corporate Communications at NBC where she reported directly to the President and CEO and was responsible for the network's strategic global communications strategy. Additionally, she served as NBC's chief spokesperson for domestic and international programming and business ventures, and also helped with the groundbreaking launch of one of the nation's first cable news stations, MSNBC.

In 1991, Ms. Smith joined the White House with her appointment as Special Assistant and Deputy Press Secretary to President George H. W. Bush. During her tenure she provided the President and his Cabinet with communications advice on a wide range of foreign and domestic issues.

Prior to joining the White House, Ms. Smith served as an Assistant United States Attorney and was Special Counsel to the U.S. Attorney of the District of Columbia, where she oversaw legal and communications work on a number of high profile criminal and civil cases.

Ms. Smith served as Associate Counsel and Deputy Director of Public Information in the Office of the Independent Counsel, Lawrence E. Walsh from 1987 to 1989. There she managed legal, as well as national and international public information for the Iran Contra prosecution of Oliver North, John Poindexter and several other defendants.

Ms. Smith has been featured in numerous national publications including: the Washington Post, National Journal, New York Times and the Wall Street Journal and writes regularly on current events for the Huffington Post and the Daily Beast. Smith is an experienced and sought after commentator as a crisis management expert. She frequently appears on major television networks such as CNN, MSNBC, FOX News, NBC, ABC, and CBS to offer commentary on topical issues of the day. Ms. Smith also lectures on crisis management before corporate boards, academic institutions, and other professional groups.

Prior to her legal career, Ms. Smith worked as a writer and public affairs specialist for several publications and private organizations headquartered in Washington, D.C. She received a Bachelor of Science degree in Public Relations from Boston University and graduated from the American University Washington College of Law where she was the first African-American woman to serve as Executive Editor of the Law Review.

As a result of her wide ranging and ground breaking career, Shonda Rhimes, creator of ABC's hit television dramas Grey's Anatomy and Private Practice, developed a television drama about the world of crisis management inspired by Ms. Smith. The series entitled, Scandal, revolves around the life and work of a professional fixer. Ms. Smith serves as Co-Executive Producer of the project and provides insight and technical expertise on crisis management issues.

Ms. Smith is the author of the book Good Self, Bad Self, on crisis management. She has received numerous communications and leadership awards and is active in community service.
Judy Smith Speaker Videos
Judy Smith - Commencement Address
Judy Smith Interview
Networking Luncheon with keynote speaker Judy Smith
Keynote Speech
Speeches / Speaking Engagements
Suggested Programs:
Good Self, Bad Self: Transforming Your Worst Qualities into Your Biggest Assets.
Crisis 101: Surviving and Thriving in an Era of Perpetual Crisis.
Social Media Revolution or Evolution - Crisis Communication and Public Relations in the Digital Age.
Women in Corporate America - From Competition to Collaboration.
* Please note that while this speaker's specific speaking fee falls within the range posted above (for Continental U.S. based events), fees are subject to change. For current fee information or international event fees (which are generally 50-75% more than U.S based event fees), please contact us.
Top25 Speaker Voting

Judy Smith needs 5 vote(s) to make it into the Top 25 speakers on Speaking.com!
Speaker Booking Tip
"Tip: speakers bureaus can provide: speaker fee negotiation, insurance, smooth logistics and value add-ons such as extra sessions. "
For Event Planners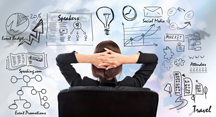 • Keynote Speaker Booking Toolkit.
• Booking a Celebrity Speaker.
• How to Find and Book the Right Speaker.
• Google+ Event Planning Forum.
• Tips for International Clients Booking U.S. Based Speakers.
Similar Speakers
Sheila Johnson

Sheila C. Johnson is a successful entrepreneur and impassioned philanthropist. As CEO of Salamander Hotels and Resorts, a hospitality company she founded in 2005, Ms.…

Nido Qubein

Dr. Nido Qubein came to the United States as a teenager with little knowledge of English, no contacts and only $50 in his pocket. His…

Robert Cialdini

Dr. Robert Cialdini has enjoyed a distinguished academic career, during which his research into the science of influence has made him a recognized global expert…

This has been one of the most outstanding speaker agencies I have had in my 25+ years in the hospitality industry. They have helped my company secure speakers for years to the delight of my attendees. They have secured high profile speakers, even within the confines of a tight turnaround and an even tighter budget. I recommend their services without hesitation. They are truly leaders in their profession looking out for their clients: excellent is all I can say!
AHIMA
About SPEAKING.com
Established in 1994, we are exclusive agents for some of the world's leading experts, celebrities and professional speakers.
We offer event planners a fully staffed speaker logistics planning team, plus a personal SPEAKING.com Account Executive – a knowledgeable and trustworthy partner. We guarantee your satisfaction with your speaker and a smooth booking process.
Contact us today to book your favorite speaker.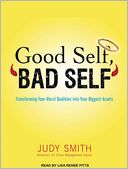 Good Self, Bad Self: Transforming Your Worst Qualities into Your Biggest Assets
They found out. It's not working . They won't listen. It's all over. Now what?
Whether the problem is debt, infidelity, indiscretion, or merely an embarrassing email sent to the wrong reader, we have all found ourselves in bad situations of our own making. And whether that puts you in a delicate position or a full-blown crisis, it can sometimes feel as if there is no way out. Enter Judy Smith. America's number one crisis management expert, Judy Smith is on speed dial for some of the highest-profile celebrities, politicians, and corporations in the world. But though her business is helping her clients recover from widely publicized personal and professional setbacks, her expertise is applicable to us all. In Good Self, Bad Self, Smith shares her methods, gleaned from years of professional experience, for smoothing over a bad situation while providing the tools to prevent similar incidents from ever happening again.
The way to get through a personal or professional rough spot is by understanding the traits that can lead to our wildest successes and most painful failures. Smith has learned to identify high-risk situations that often lead to marital, financial, professional, or personal imprudence; her ability to anticipate potential personal disasters has allowed her to coach people prior to, as well as in the wake of, crisis.
She has identified seven traits that are often found at the root of a crisis. These traits can be positive and extremely useful but can cause problems when they fall out of balance. Drawing on more than twenty years of professional experience, Smith explains how to prevent these characteristics from interfering with your life. They are:
Ego
Denial
Fear
Ambition
Accommodation
Patience
Indulgence

Smith uses examples from high-profile cases to illustrate how celebrities, businesses, and individuals have become victims of their own bad behavior when they let one of these traits fall out of balance. Exploring the underlying factors of some very public and often unpleasant scandals, Smith shows how different situations could have been prevented by recalibrating one (or more) of those seven vital characteristics.

As she shares her method of repairing the damage that these situations can cause, Smith also explains what we can all be doing in our own lives to prevent a crisis from getting started. Nobody's perfect, and the same character traits that bring us success can lead to our downfall. It is the way each of us deals with personal character flaws that dictates whether we're going to succeed or fail. In Good Self, Bad Self, Judy Smith distills years of experience to share the tools we all need to face our mistakes and ultimately overcome them.
Order Here






Suggested Programs:
Good Self, Bad Self: Transforming Your Worst Qualities into Your Biggest Assets.
Crisis 101: Surviving and Thriving in an Era of Perpetual Crisis.
Social Media Revolution or Evolution - Crisis Communication and Public Relations in the Digital Age.
Women in Corporate America - From Competition to Collaboration.

Judy Smith - Commencement Address
Judy Smith Interview
Networking Luncheon with keynote speaker Judy Smith
Keynote Speech