* Please note that while this speaker's specific speaking fee falls within the range posted above (for Continental U.S. based events), fees are subject to change. For current fee information or international event fees (which are generally 50-75% more than U.S based event fees), please contact us.
Top25 Speaker Voting

John Sculley needs 8 vote(s) to make it into the Top 25 speakers on Speaking.com!
Speaker Booking Tip
"Tip: some speakers might provide one of their popular book titles as a free gift to your audience. "
For Event Planners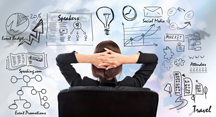 • Keynote Speaker Booking Toolkit.
• Booking a Celebrity Speaker.
• How to Find and Book the Right Speaker.
• Google+ Event Planning Forum.
• Tips for International Clients Booking U.S. Based Speakers.
Similar Speakers
John Mackey

Co-founder and co-CEO of Whole Foods Market, John Mackey has overseen the growth of his company from a single store in Austin Texas to a…

Patrick Lencioni

Nominated by Fortune as "one of the ten new gurus you should know," Patrick Lencioni is founder and president of The Table Group, a firm…

Carly Fiorina

Carly Fiorina obliterated the glass ceiling when she became the first woman CEO of a Fortune 20 company. Regarded as one of the most powerful…

My Account Executive was able to work within my quick turn around time and price limitations to find the perfect speaker for the job. Although I thought finding and booking a speaker for our sales meeting would be the most difficult part of the planning process, your agency made it the easiest.
Ales Group USA, Inc.
About SPEAKING.com
Established in 1994, we are exclusive agents for some of the world's leading experts, celebrities and professional speakers.
We offer event planners a fully staffed speaker logistics planning team, plus a personal SPEAKING.com Account Executive – a knowledgeable and trustworthy partner. We guarantee your satisfaction with your speaker and a smooth booking process.
Contact us today to book your favorite speaker.

"Sculley was everyone's favorite CEO before he even spoke. The time he spent with clients had them endeared to his low."
- Adam Hartung, CSC Consulting
"John Sculley was a huge success atINFO@Trends 2012 and his speech was cutting edge.He offered us insights to become a innovative manager and an entrepreneur with chances of success.He talked about his experience with the most influential names in the digital world. He was very inspiring."
-- INFO@Trends2012
"Your insights were fascinating and intrigued our audience members, and our sponsors especially enjoyed having breakfast with you. I know your speech will long be remembered as the 'Communications Revolution' continues to evolve. "
--Stewart M. Dansby, Chair of Annual Retreat Society of International Business Fellows
"The event was an unqualified success, thanks in no small part to your perspectives and participation. It is clear that your comments were among the most thought provoking and highly regarded."
-Bob Cerasoli, INSIGHTS Co-Chairman, Executive Producer Greater San Diego Chamber of Commerce
"John Sculley was a hit. As our keynote speaker, he provided a perfectly-tailored presentation, embracing the theme of innovation and sharing his personal experiences revolutionizing industries—from soft drinks to personal computers, and beyond. We are still receiving raves about he demonstration he provided of his Live Picture! Imaging technology. --Robbie Vorhaus, President & Chief Executive Officer Vorhaus Having worked with Mr. Sculley in other business endeavors, we knew he would be a powerful addition to our program, but we are pleased to say his presentation exceeded our highest expectations."
-Robbie Vorhaus, President & Chief Executive Officer Vorhaus
"Having worked with Mr. Sculley in other business endeavors, we knew he would be a powerful addition to our program, but we are pleased to say his presentation exceeded our highest expectations. "We would like to thank Mr. Sculley for his recent commencement address to our 2001 graduates. His vision into the future and his entrepreneurial spirit gave our students a greater appreciation for life-long learning and seizing opportunities."
--Marvalene Hughes, President, California State University, Stanislaus
"I was particularly impressed with Mr. Sculley's caution to our graduates that life is a series of challenges, and it is education and one's own perspectives that change those challenges into opportunities."
-Marvalene Hughes, President, California State University
img src="https://speaking.com/wp-content/uploads/2016/03/MoonshotJohnSculley.jpg" align="right" vspace="22" hspace="22">
Moonshot!: Game-Changing Strategies to Build Billion-Dollar Businesses
Throughout history, there are some events that stand out as so groundbreaking that they completely change life as we know it. The Apollo moon landing of 1969 was one of those events―the invention of the Apple personal computer was another. The time is ripe for a new breed of innovative entrepreneurs to build businesses across industries that will bring in billions of dollars―while changing people's lives for the better. In this book, John Sculley will show you how to do it.
Former CEO of both PepsiCo and Apple, John Sculley lays out a roadmap for building a truly transformative business. Beginning with a can't-fail concept and inspired by smart data, Moonshot! reveals the core concepts for a twenty-first century business. Producer-in-Control models are a thing of the past, but the Customer-in-Control future is bright for those that know how to use it. With technology at your back, now might be the best time in history to start a business―but the future belongs to those who see the possibilities before they become obvious. Moonshot! will teach you to have the upper hand in any business.

Power Shifts: Getting Used to the New Normal
Audiences learn about the power shifts that are transforming business and why we are only at the beginning. When you look around at today's business world, what new ground rules do you see? How is the power in the marketplace shifting, and what do these shifts mean to your business? Just as importantly, how can you not simply respond, but take advantage of them?
Why Big Ideas Happen in Small Companies
Virtualization of project teams and a shift to innovation through collaboration are changing the ground rules for how companies, big and small, are learning to adapt to a world where business transformation has become the norm. Few executives have the global reach of experience in so many major industries as John Sculley, who explores these themes drawing from his own experience as a public company CEO, as a marketing innovator, high technology visionary, global financial services leader, and successful private equity investor.
Customers-in-Control vs. Producers-in-Control
Enabling customers to not just expect, but demand the best products, best services, customized, at the lowest price and ASAP.
Commoditization of Almost Everything
Not only is this a reality, but it is a power shift that some companies, such as Dell and Wal-Mart, are using to their competitive advantage.
The Reinvention of Work
The shift from internal hierarchical structures to project-centric virtual models is creating whole new sets of metrics for success around such things as productivity, customers, and enterprise value. Hear one of the world's top business leaders as he describes what's shifting, why, and the inescapable link to a new normal.
Game Changing Innovations
From his experience as a big brand marketer and high technology venture capitalist, John Sculley talks about "game changing" innovations that are transforming our global economy and successfully disrupting old business models (telecommunications, brand building, online business productivity, and digital life style).

TEDxStMarksSchool
Former Apple CEO John Sculley reveals how a conversation he witnessed between Bill Gates and Steve Jobs redefined the way he viewed business. Noting his east coast corporate background, he explains that for him and most people he knew, business as well their jobs, had always revolved around competition.
Though Bill and Steve were noted adversaries, the two were discussing a goal they shared: "a noble cause." "They were focused on the idea of changing the world by taking computers which at that time for most of us we thought of these giant machines with spinning disks in air conditioned glass walled rooms," John says. "And they had this idea of a personal computer and it was going to empower people with a tool for the mind and change the world one person at a time."
John Sculley, Marketing Innovator: Opening Keynote
John Sculley, Marketing Innovator: DARPA BiT Keynote
John Sculley, Marketing Innovator: Healthcare Technology Speech Excerpt