Top25 Speaker Voting

John R. Patrick needs 10 vote(s) to make it into the Top 25 speakers on Speaking.com!
Speaker Booking Tip
"Tip: ask your speaker to do a book signing or attend a VIP meal with your guests. "
For Event Planners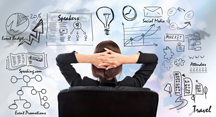 • Keynote Speaker Booking Toolkit.
• Booking a Celebrity Speaker.
• How to Find and Book the Right Speaker.
• Google+ Event Planning Forum.
• Tips for International Clients Booking U.S. Based Speakers.
Similar Speakers
Jim Carroll

Jim Carroll is at the forefront of global futurism, helping an array of blue-chip clients to predict the trends and innovations of coming years before…

Robin Farmanfarmaian

After a medical misdiagnosis put her through multiple unnecessary surgeries as a teenager, Robin Farmanfarmaian made it her mission to empower patients through a tool…

Quint Studer

Quint Studer spent ten years working with special needs children before entering the healthcare industry in 1984 as a Community Relations Representative. From then until…

It was an extreme pleasure to work with our account rep. She was friendly, flexible, and knowledgeable about all their speakers. She made the process simple. I cannot begin to put into words the impact that our speaker had on our audience. People are still taking about his presentation and his program set a standard on all diversity programs.
FDIC: Federal Deposit Insurance Corporation
About SPEAKING.com
Established in 1994, we are exclusive agents for some of the world's leading experts, celebrities and professional speakers.
We offer event planners a fully staffed speaker logistics planning team, plus a personal SPEAKING.com Account Executive – a knowledgeable and trustworthy partner. We guarantee your satisfaction with your speaker and a smooth booking process.
Contact us today to book your favorite speaker.

"John Patrick is one of my favorite thinkers, a bright spirit and intellect who shares his rare understanding of technology and the web, its many dimensions and limitless potential."
- Lou Dobbs, Host, Lou Dobbs Tonight, Fox Business Network
"John Patrick is one of the most prescient thinkers in technology today. He has a knack for seeing around corners and spots major trends years before his peers. We've had him as a keynoter, panelist and moderator at several of our trade functions. John leaves you with a vision of the future--the 'undiscovered country' -- that is clear and compelling. Highly recommend."
- V James Kollegger, CEO, Genesys Partners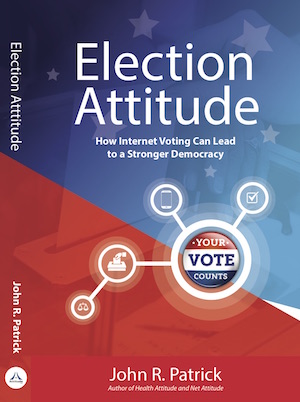 Election Attitude: How Internet voting leads to a stronger democracy
Today's voting system of 15 year old paper ballots and touch screens is in a shambles. The machines are insecure and unreliable. Precincts run out of ballots. Millions of votes rely on the USPS and may or may not get counted. Computer scientists point out how voting on the Internet is much more complex than e-commerce, and they believe security concerns eliminate the possibility of Internet voting. Election Attitude addresses the complexity of Internet voting, and offers an optimistic path forward to make it happen. Election Attitude is about adopting a mindset throughout America which encourages politicians and voting officials to begin Internet voting pilots which can lead to voting from our smartphones. The result will be a stronger democracy.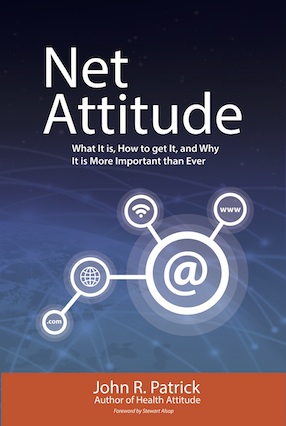 Net Attitude: What It Is, How To Get It, And Why You Need It More Than Ever
John Patrick believes that the Internet is still at an early stage of development. In the first version of Net Attitude, in 2001, he estimated that the Internet was being used for no more than 3% to 5% of its potential to make things easier and simplify our lives. Fast-forward 14 years and he says we are still only seeing 15% of the potential use. In fascinating detail he describes seven characteristics of the Internet - fast, always on, everywhere, natural, intelligent, easy, and trusted. Although the capabilities of the Internet and the development of social media have enabled dramatic improvements in what we can do with the Internet, the philosophy of net attitude Patrick espoused is still relevant and essential. Net Attitude is about adopting an attitude throughout your organization reflecting the exuberance and creativity the Internet inspires.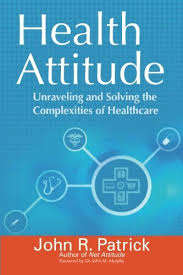 Health Attitude: Unraveling and Solving the Complexities of Healthcare
Dr. John R. Patrick unravels the American healthcare system in terms even newcomers to the healthcare policy debate will understand. He arrives at the fascinating conclusion improving healthcare delivery and outcomes is not solely a matter of technology or cost. It's a matter of attitude.
"It's not disease, dollars or doctors standing in the way of safe, affordable healthcare," says Dr. Patrick. "The solution includes a new health attitude for patients, providers, payers, and policymakers. Only when we confront the challenges of the healthcare system can we create meaningful change."
In Health Attitude, Dr. Patrick unveils his strategy for true healthcare reform which includes a system focused on patients and explores the fascinating potential of new technology which can transform the industry. He paints a positive vision to make these solutions a reality, leading to more affordable and effective healthcare for all.
Throughout the pages of Health Attitude, timely topics explored include:
The cultural, attitudinal, and technological barriers holding back the United States from achieving a more affordable, accessible, and effective healthcare system.
The positives and negatives of Obamacare, and whether it should be repealed.
The reasons behind the high costs of healthcare, including fraud, waste, unnecessary tests, and expensive drugs.
How the combination of cloud computing, big data, analytics, mobile devices, 3-D printing and robots will revolutionize medical care.
The consumer-based movement taking shape right now in healthcare, as patient attitudes and expectations are changing.

Why Our Healthcare Is So Expensive and How We Can Get It Under Control
Dr. Patrick takes an incredibly complicated topic, breaks it down, and presents in a manner lay persons can understand. With no political bias, he articulates how healthcare cost is the number one problem, and outlines the components of the problem. He then describes solutions which can make American healthcare safer and more affordable.
John Patrick discusses:
• Healthcare cost: unnecessary tests and procedures, fraud, inefficiency, defensive medicine
• Patient safety and quality: Are our hospitals safe?
• Equity and access to healthcare. Is healthcare a right or a privilege
• How patients, providers, payers, and policymakers need to change their attitudes
• The rise of mHealth (mobile health) and how it is changing the relationship between patients and providers
• How mHealth is empowering consumers with medical data and self-diagnosis
• The emergence of population health
• Accountable care: How it works and where it is headed
• Can Medicare and Medicaid be combined?
• Should America have a single payer?
How Information Technology Can Save Healthcare In America
Dr. Patrick paints a positive vision of the solutions that can create meaningful change. His vision includes a system focused on patients and uses an accountability-oriented, fee-for-value model. He describes how leading-edge information technology, mobile, big data, analytics, and mHealth (mobile health) can achieve safe, high quality, and more affordable healthcare.
John Patrick discusses:
• How America's healthcare compares to the systems in other countries
• The reasons behind the high cost of healthcare and how it can be reduced significantly
• How the lack of information sharing among hospitals, specialists, and primary care doctors limits the quality and safety of care
• The flood of new consumer-oriented technology that is emerging—including mobile devices, apps, and gadgets—and how they will transform relationships between patients and physicians
• How population health and accountable care organizations (ACOs) will change the cost and quality of healthcare
• The future of robots and 3-D printing in healthcare
• Whether healthcare is a right, a privilege, or a right which comes with responsibility
• A politically-neutral analysis of Obamacare; what works and what doesn't
Other Speaking Topics
• Election Attitude - How Internet voting leads to a stronger democracy
• Net Attitude

John Patrick, Technology Visionary: Keynote
John Patrick explores the promising possibilities that technologies hold for a positive reinvention of the healthcare industry. He dispels beliefs that we live in an age stagnant of innovation, proclaiming that as of now Information technology, is only in its "adolescence" and that we have only seen about "10%" of its potential to simplify our lives in the realms of how we manage different aspects of our lives – particularly the way we receive medical attention.
"Healthcare merging with the Internet will soon be viewed as the biggest merger of all time," Patrick predicts as he illustrates a world where patient data, hospital records, and treatment plans are all available in clouds, accessible by a few clicks, solving such common problems as lack of communication between different medical providers and hospitals. Drawing from his decades of knowledge and work on Internet privacy and security, he makes the case that such valuable information can indeed be stored securely in cyberspace, and that the benefits such platforms will have for patients and providers alike outweighs the time and effort needed to safely integrate new technologies into the U.S. healthcare system.
John Patrick, Technology Visionary: Panel, Cloud Strategies to Manage Your Business Efficiently
John Patrick, Technology Visionary: Keynote at Agility First!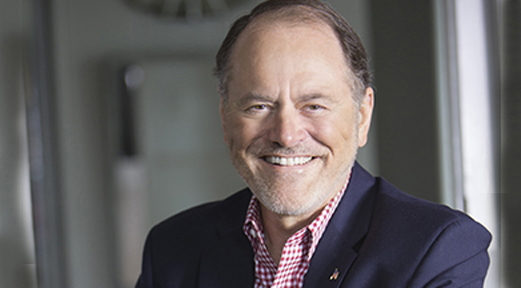 For the past three decades, digital technology visionary John Patrick has been one of the primary forces driving technology innovation. As vice president of Internet technology at IBM, Patrick was at the forefront of the 1990's Internet revolution. Since his retirement, he has continuously advocated for the further integration of IT applications in business, education, ... more