* Please note that while this speaker's specific speaking fee falls within the range posted above (for Continental U.S. based events), fees are subject to change. For current fee information or international event fees (which are generally 50-75% more than U.S based event fees), please contact us.
Top25 Speaker Voting

John Maxwell needs 4 vote(s) to make it into the Top 25 speakers on Speaking.com!
Speaker Booking Tip
"Tip: speakers bureaus can provide: speaker fee negotiation, insurance, smooth logistics and value add-ons such as extra sessions. "
For Event Planners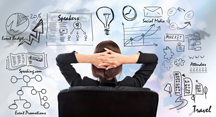 • Keynote Speaker Booking Toolkit.
• Booking a Celebrity Speaker.
• How to Find and Book the Right Speaker.
• Google+ Event Planning Forum.
• Tips for International Clients Booking U.S. Based Speakers.
Similar Speakers
Muhammad Yunus

Professor Muhammad Yunus was awarded the Nobel Peace Prize in 2006 for his revolutionary work in establishing the Grameen Movement; this movement, based on micro-finance…

Rob Lowe

Best known for his acclaimed roles in television's The West Wing and Parks and Recreation, Rob Lowe prioritizes humanity, humor, creativity, and the importance of…

Sergey Brin

One of the most influential figures in the Digital Age, Sergey Brin is the co-founder of Google. Driven by a desire to organize the world's…

The retreat was extraordinary, professional, and personable. Everyone is still raving about it. They said it was the best experience of their lifetime. And, I would have to agree. I most certainly hope we have the opportunity to work together in the future.
YPO: Young Presidents' Organization
About SPEAKING.com
Established in 1994, we are exclusive agents for some of the world's leading experts, celebrities and professional speakers.
We offer event planners a fully staffed speaker logistics planning team, plus a personal SPEAKING.com Account Executive – a knowledgeable and trustworthy partner. We guarantee your satisfaction with your speaker and a smooth booking process.
Contact us today to book your favorite speaker.

"John Maxwell is a leader′s leader who knows what it takes to succeed."
--Peter Lowe, Peter Lowe International

"Masterful... John Maxwell is a phenomenon, and he never ceases to amaze me!"
--James M. Kouzes, Co-Author of The Leadership Challenge and Chairman Emeritus, Tom Peters Company

"John's passion and commitment to others' growth and development far surpasses others' leadership teachings. He gives you the expertise when you do not have the experience ... Every leader should attend an event with john maxwell."


- Dianna Kokoszka, President, MAPS Coaching, Keller Williams, Austin, Texas

"Booking john to speak at our company is another great way to educate our leaders and grow our organization. Hearing john's leadership principles on site directly impacts our team. Thank you, john."
- Ed Bastian, President of Delta Airlines

"We have seen a positive impact on our business since we brought john in to speak to our global leadership team. His influence and teachings lifted our leaders and improved our leadership capability. We look forward to having him back."
- Kevin Turner, Chief Operating Officer, Microsoft Corporation
Everyone Communicates, Few Connect: What the Most Effective People Do Differently
You have a good idea but can′t convince your peers of its merit. You crafted a groundbreaking strategy, but the team trudges on in the same old way. Certain people move forward in their career while you seem to be stuck. If this describes you or someone you know, the problem is not the quality of what you have to offer. The problem is how you connect with people to create the results you desire.

In Everyone Communicates, Few Connect, John Maxwell takes readers through the Five Connecting Principles and the Five Connecting Practices of top-notch achievers. He believes that a person′s ability to create change and results in any organization-be it a company, church, nonprofit, or even a family-is directly tied to the ability to use the teachings of this book.
Order Here




The 21 Irrefutable Laws of Leadership: Follow Them and People Will Follow You
If you′ve never read The 21 Irrefutable Laws of Leadership, you′ve been missing out on one of the best-selling leadership books of all time. If you have read the original version, then you′ll love this new expanded and updated one.

Internationally recognized leadership expert, speaker, and author John C. Maxwell has taken this million-seller and made it even better:

Every Law of Leadership has been sharpened and updated

Seventeen new leadership stories are included

Two new Laws of Leadership are introduced

New evaluation tool will reveal your leadership strengths-and weaknesses

New application exercises in every chapter will help you grow


Order Here




The 21 Indispensable Qualities of a Leader: Becoming the Person Others Will Want to Follow
In the tradition of his million-seller The 21 Irrefutable Laws of Leadership, author John C. Maxwell now provides a concise, accessible leadership book that helps readers become more effective leaders from the inside out. Daily readings highlight twenty-one essential leadership qualities and include "Reflecting On It" and "Bringing It Home" sections that help readers integrate and apply each day′s material.
Order Here





The 21 Irrefutable Laws of Leadership
What would happen if a top expert with more than thirty years of leadership experience were willing to distill everything he had learned about leadership into a handful of life-changing principles just for you? It would change your life. John C. Maxwell has done exactly that in The 21 Irrefutable Laws of Leadership. He has combined insights learned from his thirty-plus years of leadership successes and mistakes with observations from the worlds of business, politics, sports, religion, and military conflict. The result is a revealing study of leadership delivered as only a communicator like Maxwell can.

THE 15 INVALUABLE LAWS OF GROWTH
Are there tried and true principles that are always certain to help a person grow? John Maxwell says the answer is yes. He has been passionate about personal development for over fifty years, and for the first time, he teaches everything he has gleaned about what it takes to reach our potential.

THE 5 LEVELS OF LEADERSHIP
John talks about one of his key leadership concepts, the 5 levels of leadership, and how every individual can increase their influence and their results by applying the 5 levels to their leadership walk.

HOW TO BE A REAL SUCCESS
John shares the principles that shape every individual's success by focusing on Relationships, Equipping, Attitude, and Leadership.

THE 21 IRREFUTABLE LAWS OF LEADERSHIP
John shares his foundational truths of leadership through personal anecdotes and real-life examples from business, politics, sports, religion, and the military.

THE 17 INDISPUTABLE LAWS OF TEAMWORK
John illustrates the laws of teamwork at work in every area of an individual's life and teaches key principles that enable teams to succeed.

EVERYONE COMMUNICATES, FEW CONNECT
John discusses the five connecting principles and the five connecting practices that help individuals influence change and get results.

THE 360° LEADER
John illustrates his belief about how individuals can lead up, down, and across regardless of a person's position in an organization.

PUT YOUR DREAM TO THE TEST
John guides his audience through a series of questions, that, when answered, help individuals make good decisions and maximize every moment to achieve their dreams.

TODAY MATTERS
John challenges every person to make today the most important day in an effort to build toward a better tomorrow with simple principles, tips, and how-to's that anyone can immediately apply.
John Maxwell, Leadership Expert: Keynote
Leadership coach, John Maxwell shares a very personal strategy he uses to get the most out of his life. The last week of every December he reflects upon his actions that year from the moments he found truly fulfilling to the days he wishes he could go back and "do-over." He then pulls different lessons from his experience of the past year to shape how he will approach the year to come and prays to God to give him a single word that he should use as a focus point.
"You say, 'Why one word?'" John remarks. "It's because I'm not smart enough to handle a sentence." He goes on to discuss his word for the year – "intentional" – and how it has helped him go from passively "accepting" his day to truly taking initiative and leading his day.
John Maxwell, Leadership Expert: Interview