* Please note that while this speaker's specific speaking fee falls within the range posted above (for Continental U.S. based events), fees are subject to change. For current fee information or international event fees (which are generally 50-75% more than U.S based event fees), please contact us.
Top25 Speaker Voting

John MacLean needs 4 vote(s) to make it into the Top 25 speakers on Speaking.com!
Speaker Booking Tip
"Tip: ask your speaker to do a book signing or attend a VIP meal with your guests. "
For Event Planners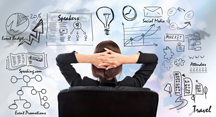 • Keynote Speaker Booking Toolkit.
• Booking a Celebrity Speaker.
• How to Find and Book the Right Speaker.
• Google+ Event Planning Forum.
• Tips for International Clients Booking U.S. Based Speakers.
Similar Speakers
Tony Buzan

Called one of the top 5 speakers in the world by Forbes magazine, Tony Buzan is a leading authority on the mind from the inner…

Joseph Baladi

Many speakers claim to have worldwide experience, but Joseph Baladi really does know branding and business communication across the world, having worked from Melbourne to…

Steve Blank

Put to a vote, I might have been chosen "least likely to succeed" in my New York City high school class. My path has taken…

I will certainly recommend to others that they contact you for guest speakers in the future. It was a pleasure working with you as well. We all appreciate your professionalism and exemplary service.
BASF
About SPEAKING.com
Established in 1994, we are exclusive agents for some of the world's leading experts, celebrities and professional speakers.
We offer event planners a fully staffed speaker logistics planning team, plus a personal SPEAKING.com Account Executive – a knowledgeable and trustworthy partner. We guarantee your satisfaction with your speaker and a smooth booking process.
Contact us today to book your favorite speaker.

"John is the most inspirational speaker that I have seen. That is saying a lot considering the 100s of professional speakers I have been exposed to. His story is amazing, delivery flawless and his resonating connection with every one of our team members will remain forever. We as a leadership team have never had so much positive feedback about an outside speaker. Inviting John to speak to your team will be one of the most significant things you do for your team."
- Radek Sali, Chief Executive Officer at Swisse Wellness Pty Ltd
"This is the 2nd time I've seen and heard John's story. Amazing to see the progress he's made and his attitude to life is infectious. It's quite incredible that he had stayed so positive despite the extreme cards he's been dealt. Clearly that positive, 'can do' attitude counts for a lot and it's a lesson to us all on how to keep going in the face of an incredibly challenging situation. On both occasions I've seen him speak, he's had the whole room in the palm of his hand and left everyone feeling very uplifted. He was also a pleasure to deal with on the lead up to the event, nothing was a problem for him. If you're looking for a strong motivational speaker who tells a personal story that we can all relate to, John is your man. I look forward to seeing how the next part of his journey unfolds."
- Keith Buckley, Managing Director (Australia and New Zealand) at McAfee, part of Intel Security
"I cannot recommend John highly enough for any conference or motivational appearance. He would be the best speaker I have ever heard (and I have heard dozens). Not only is his international standard story inspirational it also has practical messages that can translate into any business. He makes you proud to be an Australian. You would be mad to look past John for any conference or event."
- Janine Allis, Founder of Boost Juice Bars
"We recently had John speak at our annual Heritage Bank Retail Conference for the second time, the first was some five years ago. John received a standing ovation from our group of over 150 staff as he provided an update on his truly inspirational story. John's humble delivery of his story along with his clarity of message had all of our staff hanging on his every word. He received the highest score (9.5 out of 10) of all our guests and entertainers and had true impact on our staff on many levels. The truly amazing thing is that many of our staff have already taken some action in their lives as a direct result of John's presentation. His presentation will be remembered for a long time to come!"
- Paul Francis, General Manager of Retail Services at Heritage Bank
"John's story of overcoming adversity and setting himself remarkable goals was well received by our audience. John captivated our audience and everyone was so inspired by his story. Afterwards, I had grown men tell me they had to fight back tears. John was an absolute pleasure to deal with and really went well beyond our expectations."
- Katrina Camage, Executive Assistant to the CIO, Lion Corporation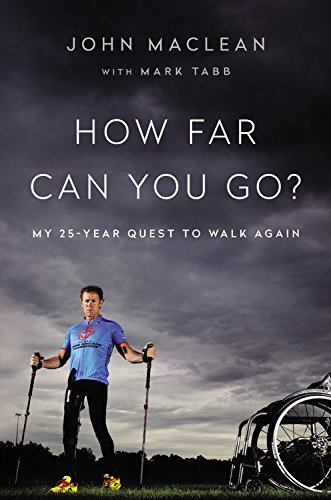 How Far Can You Go?
Walking on the beach while holding a loved one's hand is a simple wish realized by many and taken for granted by most, but after John Maclean was struck by an eight-ton truck while training for a triathlon at the age of twenty-two, this wish became an impossibility. After 25 years in a wheelchair, John had become one of the most accomplished wheelchair athletes in the world: he was the first wheelchair athlete to complete the Ironman World Championship, the first non-American inducted into the event's Hall of Fame, and the first paraplegic to swim the English Channel. He even competed in the Olympic wheelchair demonstration race and in two Paralympic Games in two different disciplines, winning a silver medal for rowing. And yet, John longed for one more victory: to walk on the beach with his wife holding her hand. In 2013 John began to access his full potential by retraining his mind and body, and, through intense focus and determination, stand, walk, and fulfill his dream.
How Far Can You Go? is his amazing story. It delves into not only the physical aspects of John's journey, but also the mental fortitude to push through the impossible.

John is able to tailor his presentation to fit in with the themes and goals of your event. Rather than simply turn up on the day, John will work with you prior to your event to ensure the maximum impact on the day and leave a lasting impact on your attendees.
John's presentation includes incredible footage from his remarkable career achievements, from which he has the ability to present on a number of themes including:
Transformation: Choice, change and adaptability
Self Belief: See it, believe it, achieve it
Persistence: Never give up
Leadership: Building a team
Engagement: Prioritization
Balance: Self, family, business, community
Teamwork: Connecting for a common goal
Inspiration: The pain won't last forever, but the memories will
Community: Giving back
Humility: Remember where you're from
A Conversation with John MacLean, Inspirational Athlete
In a moving Q&A session, John MacLean recounts how he survived getting hit by an 8 tonne truck while biking. Upon waking up in the hospital, he quickly realized he was paralyzed from the waist down; however, his father was there at his side to support him and encourage him with a question that would ultimately become John's driving mantra: "How far can you go?"
Pointing out that very few people survive getting hit by an 8 tonne truck going 65 mph, John's dad believed that this accident would not hold his son back from accomplishing incredible feats, and that belief paid off. On his third attempt, John became the first-ever paraplegic to finish the Hawaii Ironman Triathlon, the world's most grueling event.
John shares that he was disqualified his first two tries due to his time on the bike segment, yet he did receive a finisher's medal the second time. However, his brother prodded him to give back the medal and return to the triathlon the following year in order to "finish it the right way," to which John lightheartedly replied, "What have you been doing for the last two years?'"
John MacLean, Athlete and Inspirational Speaker: Speaking Promo
John MacLean, Athlete and Inspirational Speaker: John's Quest to Walk Again