* Please note that while this speaker's specific speaking fee falls within the range posted above (for Continental U.S. based events), fees are subject to change. For current fee information or international event fees (which are generally 50-75% more than U.S based event fees), please contact us.
Top25 Speaker Voting

John Foppe needs 6 vote(s) to make it into the Top 25 speakers on Speaking.com!
Speaker Booking Tip
"Tip: speakers bureaus provide added value that you cannot get by booking speakers directly. "
For Event Planners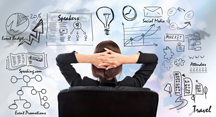 • Keynote Speaker Booking Toolkit.
• Booking a Celebrity Speaker.
• How to Find and Book the Right Speaker.
• Google+ Event Planning Forum.
• Tips for International Clients Booking U.S. Based Speakers.
Similar Speakers
Stephanie Decker

Stephanie Decker became a national hero after she saved her children, shielding them from the falling debris of their collapsing house with her own body…

Todd Huston

For 20 years Todd Huston has turned a personal tragedy into an opportunity to help others overcome their challenges and become their best in every…

Jessica Cox

Despite being born without arms due to a birth defect, Jessica has lived an otherwise normal life. After overcoming her self-esteem issues, Jessica earned a…

My account executive was very professional as well as patient with us. The entire experience of working with your agency was cordial and professional, with attention to all the, sometimes complicated, important details.
U.S. Department of Agriculture
About SPEAKING.com
Established in 1994, we are exclusive agents for some of the world's leading experts, celebrities and professional speakers.
We offer event planners a fully staffed speaker logistics planning team, plus a personal SPEAKING.com Account Executive – a knowledgeable and trustworthy partner. We guarantee your satisfaction with your speaker and a smooth booking process.
Contact us today to book your favorite speaker.

"John was GREAT!! He was the ′talk′ of the conference - from the time he was introduced, he had the audience engaged and was just everything and more than I expected!! I really think people could′ve listened to him speak ALL day!!"
American Samoa Government
(Event booked by Speakers Platform)

"John was very personable and our audience loved him. He received all perfect scores on the evaluation!"
Regional Access & Mobilization Project, Inc. (RAMP)
(Event booked by Speakers Platform)

"John spent close to a day with our 100 UniQuest participants. He connected with them, encouraged them, and stirred their thoughts and emotions...He is in the best sense of the word: authentic. Listening to him, you simply have to relate to him. There is no escape, no place to hide..."

Markus Vorbeck
Project Manager UniQuest
Corporate Learning & Management Development
UniCredit Group, Italy

"John has the ability to put a person in contact with the deeper part of oneself, creating the possibility of starting the beautiful voyage of change."

Elisa Conti
Training Manager
ST Microelectronics

"It is now several weeks later, and your keynote message is still the "buzz" of industry."

Sheri Hamilton
Conference Manager
VISION Hi-Tech Training & Expo

"The way you took that attitude about life and tied it specifically to Westway′s business was impressive and meaningful to all of us. I appreciate you taking the time to visit with me and some of our other employees so that you could target your presentation to us and our business. This shows that you are truly concerned with providing value to your customer, and you do!"

Jerry Stephenson
General Manager Southern/Southeast Division
Westway Trading

"CMA encourages employees to "choose your attitude" as one of the philosophies of our business. John dramatically demonstrates that he chooses not to view his condition as a disability. His positive attitude has enabled him to overcome his personal challenges and achieve outstanding personal and professional goals. It's inspirational to be reminded that regardless of the unique challenges each person faces, choosing our attitude makes all the difference between failure and success."

Judi Phares
President
RTI/Community Management Associates, Inc., "CMA"
2006 Winner of the American Business Ethics Award

"People are still commenting on [your seminar]. You shattered the attendance record for an in-house Passport to Leadership session."

Casey Casort / Tim Violette
Passport to Leadership Administrator / Director, P&C
Space Systems
Rocketdyne Propulsion and Power
Boeing

"Your message and delivery was poignant... Thanks for sharing your knowledge and expertise with our group. I know it will help them to reach their personal and professional goals."

Chris Brock
Director of Advertising and Promotions
REMAX Mid-States & Dixie Regions

"John was able to correlate his handicap to Total Quality and team building in a way which encourages individuals to work with what they have and to do their best."

Oliver C. Boileau
President and General Manager
Northrop Corporation, B-2 Division

"...the seminar you gave for the Central European Division of Kirby was truly something special. Never before have we experienced anything like this. Your message meant a lot to us and definitely will to others as well."

Wolfgang Mahling
Supervisor Central European Division
Kirby Gmbh & Co. KG

"I have been the Educational Chairperson for the past four conferences; your presentation by far was the best received presentation during my tenure. The conference attendees talked for two days about your simple and realistic ideas...and renewed enthusiasm they felt."

Tom Walker
Educational Chairperson
Missouri Assisted Living Association

"We had a mission, namely to help the Filipino people be all that they can be and more...John, without you being on the podium at both events the impact of the message we are striving to put across would not have been as strong. In fact, I believe that your message and presentation went a long way to contributing to the success of both the programs. Thanks!"

Trevor A. Roberts
Chairman
Asia Pacific Seminars, Inc.

"Your address served as a vivid tribute of how an individual′s will and determination can translate into the ultimate in human achievement. Your message was not only inspirational, but thought provoking as well."

Tim Garvey
Executive Director
Southern Illinois Builders Association

"I′ve heard nothing but positive comments regarding your presentation. What you did for our organization will have long-lasting effects."

Art Chaparro
Manager - Sales Support
Dunn-Edwards Paints

"John Foppe delivers a message of promise with jarring impact. The audience is immersed in his study of the human will."

Paul Horgen
President and CEO
IBM Mid-America Employees Federal Credit Union

"Mr. Foppe is a big leader who taught us the main rules in order to be able to achieve our objectives."

Luis Eduardo Pérez Mata, MCE
Chief Executive Officer
The Cimex Group - México

"Your presentation was right on target for the audience. The real life experiences you were able to relay and your personalization to their accomplishments as national award winners brought the message home on a very personal level."

Nancy J. Krull
Marketing Services Manager
Lester Building Systems

"I want to thank you for your wonderfully poignant speech. My team is still talking about it."

Leighanne Roman
Chief Operating Officer
Speed Lube
What′s Your Excuse?: Making the Most of What You Have
John Foppe, born without arms, has faced obstacles-both physical and emotional-his entire life. While some see his condition as a debilitating handicap, John disagrees. "Our only handicaps are those mental and emotional ones that prevent us from participating fully in life."

John is a creative problem solver, and his inspiring story will enable you to see that the only things preventing you from accomplishing your goals are self-imposed limitations. His education in clinical social work and his experience as a professional speaker give him unique insight on overcoming adversity. Here he reveals how to break through negative thinking and allow God to empower you to do great things.
Order Here





Within Reach
John Foppe's Signature Speech
John Foppe was born without arms, but he believes all things are within reach. As a child, he had difficulty doing the simple things most of us take for granted, and he led a life marked by dependency. At ten-years-old, John couldn't put his own pants on. Today, he travels the world as an author and owner of a successful international training company.
In this fascinating, poignant, but ultimately inspirational speech, John recounts his transformation from victim to victor. But, more importantly, he helps you discover your own place in the world. Applying his own experiences and the special insights he's developed as a trained counselor, John dispels these common motivational myths:
I can do anything.

You can't do everything, but you can do something meaningful.



I must stop feeling sorry for myself.

It's okay to be down. It's not okay to stay down.



I must change my attitude.

Your attitude constantly changes—good today, bad tomorrow—that's the problem. You must change your being.



I must overcome obstacles.

You can live around them.



If it is to be, it is up to me.

I was born to win.

You were born; the rest is your choice.



If John can do it without arms, then I can do it.
In addition, John reveals how to silence your internal self-critic, do more with less, and stay motivated. "All things are within reach, when you reach within."
Getting It Done or Making It Happen?
Encoding Excellence into Execution
In "Get It Done" organizations, people show up and do their jobs. Work is fine, but not fantastic. In "Make It Happen" companies, employees don't just do their work - they love their work. Employees don't just meet their goals - they exceed them. Customers are not simply satisfied - they're elated.
In this inspiring presentation, John Foppe, a veteran author, trainer, and adviser to executives, reveals how a "Code of Exasperation" can unwittingly exist within an organization defining the difference between "getting it done" and "making it happen". It's no secret employees can become burnt out, fearful, and complacent. Instead, the secret is how these reactions kill vital initiatives.
John was born without arms, and he once led a life of dependency. He created his disability through exasperated perceptions, reactions and practices. Likewise, John reveals how employees create an organizational reality that either makes or breaks the company's vision.
The "Code of Exasperation" can't be purged, but it can be re-written into a "Code of Execution". John teaches how to encode a new reality and healthier roles where people execute in their own way. As employees understand the part they play in the big picture, they naturally embrace the vision. Rather than trying to transmit the vision to people, now people realize the vision through their own initiative. Instead of simply getting it done employees make it happen!
As a result of this presentation, participants will:
Learn how to fill the gaps between the company's vision and desired outcomes resulting in higher productivity, better image and greater profits.
Experience how people take on a way of being that encodes itself into an organization's culture, either making or breaking a vision. Inspiring employees to be the vision improves performance, increases morale, and develops superior service.
Identify their "set" perceptions and learn how these viewpoints close off their minds inhibiting creativity and spawning resignation.
Stop excuse-building behavior and challenge people to set higher goals.
Recognize the four types of exasperated employees and their predominant perceptions, reactions and practices, which increases attrition, angers customers and kills vital initiatives.
Identify the "Subconscious Conspiracy" - An unspoken relationship dynamic affecting the norms, values, assumptions, and rituals of an organization that perpetuates blame and kills initiative. Stopping the conspiracy eases conflict, alleviates stress and lowers turnover.
Recognize the four types of executor employees and their predominant perceptions, reactions and practices, which creates excitement, prevents costly mistakes and makes things happen.
Identify and ignite the "Conscious Covenant" - A transparent relationship dynamic where each person's strength holds each other accountable creating camaraderie and a willingness to listen and learn.
Spot the "Have Trap" - A common motivational mistake of confusing incentives for the goal itself. Avoiding the trap empowers people to think creatively and do more with less.
Learn the "Path of the Executor" - An alternative paradigm of self-motivation and self-management where employees consciously internalize a vision and commit to executing outcomes enabling people to solve their problems.
Being an Executor, Not an Executioner
How to Get Everything Done Without Destroying Anything
Have you ever felt like a hamster on a wheel? The faster you go, the better you get, but better probably isn′t enough, so you have to go even faster - an exhausting cycle.
Eventually, work falters. Enter the executioner! Managers crack down with tighter controls. When controlled workers feel they have no choice, they stop taking initiative. Workers also become executioners - slowly killing initiatives with inaction.
John explains how to break the cycle by showing people they can choose to be Executors. Making things happen becomes a way of life. Employees will learn how to be executors through:
Realizing three ways of:

paying attention
stating intentions
applying efforts.
Walking the "Ellipse," a specific set of practices which mobilize one to navigate problems and maintain the vision.
Understanding how 90% of making something happen involves making oneself available. John details five benchmarks for employees to measure their own availability for making things happen.
No more painstaking efforts to get people involved. Now, people get involved! When people choose to be Executors, turnover drops, innovation abounds, targets get hit.
You Reap What You Sow
Harvesting Strong Business Execution Practices
When it comes to creating a culture of business execution, leading thinkers and visionary executives realize that employees need to make every practice an execution practice.
In this presentation, John defines execution practices and reveals how cultivating these practices positively impacts an organization's culture.
John highlights the four root purposes of an execution practice and presents how our daily mindset influences the way we fulfill these purposes. He emphasizes the value of a "holistic" approach including every aspect of ourselves in the cultivation of execution practices. Moreover, he outlines how to integrate this holistic approach into our daily work.
In addition, John identifies the four basic functions of an execution practice. He explains how to design our daily practices to support the successful outcome of these functions and create a culture of execution. He reveals the 12 success factors that emerge when employees make every one of their daily practices into an execution practice.
Finally, John describes the productive affect strong execution practices have on the culture of the organization, and he explains how the presence of execution practices ultimately determines whether there is feast or famine.
When we approach our daily practices with a mindset of execution, we are more fulfilled.
When we design our daily practices so that they strategically achieve successful execution, we are more productive.
When we integrate execution success factors into our daily practices, the organization prospers.
When every practice is an execution practice, the entire organization harvests a culture of execution.
John Foppe Keynote Speech
"Believe me, if there is anyone who understands there are limitations in life, it's a guy without arms," John Foppe jokingly affirms, clarifying that we all face limitations; the important thing is how we learn to live around those limitations.
He looks back at his life to show people that one of the most important challenges we face is helping ourselves and others reach their maximum potential. "I've learned in this life that there really are no unsolvable problems in this world of ours," John declares as he opens up a soda can with his feet. "There are just an awful lot of problems that haven't been solved yet."