Top25 Speaker Voting

John Amatt needs 9 vote(s) to make it into the Top 25 speakers on Speaking.com!
Speaker Booking Tip
"Tip: speakers bureaus can provide: speaker fee negotiation, insurance, smooth logistics and value add-ons such as extra sessions. "
For Event Planners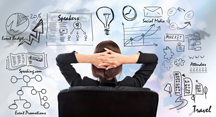 • Keynote Speaker Booking Toolkit.
• Booking a Celebrity Speaker.
• How to Find and Book the Right Speaker.
• Google+ Event Planning Forum.
• Tips for International Clients Booking U.S. Based Speakers.
Similar Speakers
W Mitchell

After having 65% of his body burned in a blazing motorcycle accident and later paralyzed in a plane crash, W Mitchell went on to build…

Amanda Gore

Communications and performance expert Amanda Gore uses the latest psychological research to transform behaviors, cultures, and attitudes so that employees can reach greater heights when…

Warren Macdonald

A catastrophic moment redefined Warren Macdonald's life in April 1997 when a one-ton boulder fell on him during an excursion on a remote Australian island.…

My Account Executive was able to work within my quick turn around time and price limitations to find the perfect speaker for the job. Although I thought finding and booking a speaker for our sales meeting would be the most difficult part of the planning process, your agency made it the easiest.
Ales Group USA, Inc.
About SPEAKING.com
Established in 1994, we are exclusive agents for some of the world's leading experts, celebrities and professional speakers.
We offer event planners a fully staffed speaker logistics planning team, plus a personal SPEAKING.com Account Executive – a knowledgeable and trustworthy partner. We guarantee your satisfaction with your speaker and a smooth booking process.
Contact us today to book your favorite speaker.

"John Amatt is a modern adventurer who can not only spin a great yarn, but who possesses the rare knack of turning his journeys into universal revelations that guide his readers and listeners on how to survive and prosper in the global village."
Peter C. Newman, Best-selling Author & Award Winning Business Journalist
"Our attendees walked away with renewed belief that they can push beyond their limitations and be more personally accountable for their own actions."  
USF&G Century Club
  "Our guests were uniform in their high praise for your performance … Through the skillful use of powerful visual images and an eloquent description of your central theme, you instilled in all of us a sense of what is possible and what it takes to achieve great things. You were terrific!"  
Balboa Life & Casualty
  "The tone that you set was inspirational and pertinent. Many of our attendees commented that they could directly apply your message to their everyday operations." 
American Management Systems, Inc.
   "John was an outstanding speaker – prompt, sharp, personable and highly accommodating. Combined with his stunning photos, John's message riveted everyone's attention to the stage. I can't remember any previous audience following a speaker as intently as on this occasion."  
MetLife
   "One veteran senior executive described your presentation was the best he had ever heard. Other senior executives have suggested that everyone in our organization should have had the opportunity to participate in your dynamic presentations."
American Express Financial Advisors Inc.
  "The dimension you brought was emphasizing that risk is an intrinsic part of life and should be transformed into business in order to progress. The way in which you brought out the effect of teamwork and employing cultural differences to best advantage was most impressive, particularly the way you emphasized that change is an essential part of life."  
Libbey Owens Ford
  "Your message is clear and compelling.  Your presentation is strong, yet compassionate.  Most of all, your integrity shines..."
Famous 5 Foundation
  "You were FANTASTIC, POSITIVE, and MOTIVATIONAL. You were everything we expected you to be. The audience loved you and admired you and received you with great pride as evidenced by the thunderous standing ovation."
Million Dollar Round Table
  "I particularly appreciated your insight into the important contribution a team member makes towards the accomplishment of a goal. Your enthusiasm and joy for being part of the process vs. needing to be the one (or two) who were to climb the final steps, was sincere and contagious . . . a lesson for us all. Sometimes in our personal pursuit of excellence and attainment of individual goals, we lose sight of the ′bigger picture′ - that of the common goal. Thanks for reminding us. John, the demands of your travel must be great, and the compromises many, but you must know that your message touches lives. It reaches into places that some choose to ignore or are too hurried to consider. I am convinced that you, too, are touched each time you share it-you and Everest are of one spirit. Thank you for giving us a glimpse of it and of ourselves."
Blue Cross/Blue Shield of Kansas City
  "Without qualification I can say that your presentation to the attendees at the American Optometric Association′s Meeting was the most dynamic even given to an AOA group. Your artful integration of the principles of leadership into your narration of your dramatic mountain climb was superb."
American Optometric Association
  "You have left us with a clear vision of what will be required of our managers, present and future: Commitment, resourcefulness, endurance, flexibility to meet the challenge of change, and above all, the courage to keep a clear perspective of the goals in spite of any adversities."
Air Canada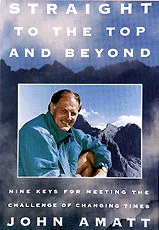 Straight to the Top and Beyond
Nine Keys for Meeting the Challenge of Changing Times
Discover the Potential that Lies within you
and learn to make the most of opportunities.
Adventure isn′t hanging on a rope on the side of a mountain. Adventure is an attitude that we must apply to the day-to-day obstacles in life - facing new challenges, seizing new opportunities, testing our resources against the unknown and, in the process, discovering our own unique potential."
In Straight to the Top and Beyond, John Amatt, a mountain climber and CEO, uses the metaphor of adventure - climbing Mount Everest - to articulate a strategy addressing the challenge in a fast changing world.
To succeed in the 21st century, we must learn to be risk-takers; to become comfortable with uncertainty and to become visionary and adventurous in dealing with the new social, political and economic environments in which we will be forced to live.
Straight to the Top and Beyond is a fascinating and inspiring account of the author′s climb to the peak of Mount Everest; it is also an inspiring call to businessmen and women to become adventurers; to seek out difficulty and to stretch their potential.
Born in Manchester, England, John Amatt lives in Alberta, Canada and is President and CEO of One Step Beyond World Wide. Founded in 1983, One Step Beyond grew of his desire to apply the lessons he learned climbing Mount Everest to corporate and professional life. Since that time, his company has grown into an international educational and motivational organization, training individuals and organizations to create new attitudes and strategies to survive in the next century.
No Mountain Too High
Challenging Change with the Adventure Attitude
John Amatt is somewhat unusual among Adventure Speakers in that he did not reach the top of Everest on his celebrated expedition. Instead, he was a leader of a dedicated team that suffered four tragic deaths in two unpredictable accidents before placing six climbers on the peak.
John's mission in going to Everest was to place one of his team on top of the world's highest mountain. In his own words … "It didn't matter who reached the summit, because we believed that when one person stood on the highest point, the whole team had achieved the goal. I was totally fulfilled the day we reached the top and I would never go back to Everest, because my expectation as leader had been fully met".
John Amatt is a superb storyteller, who has delivered highly motivational presentations to some 1,750 audiences in 44 countries worldwide. After a career of 25 years, he is one of the world's most successful adventure speakers. An educator by training, he uses the lessons learned from his own life and death adventures in the world's most remote places to articulate down-to-earth strategies for meeting the challenges of challenging times.
John is the Founder of the world-renowned Banff Mountain Film Festival, Founder and President of One Step Beyond WorldWide, and has been called "The World's Best Adventure Speaker".
In his new keynote, "No Mountain Too High", John uses his exceptional storytelling ability and the power of metaphor to address the following themes:
Setting Realistic Goals and Expectations
Taking Calculated Risk and Being Adventurous
Embracing Fear and Anxiety
Avoiding the "Trap of Complacency"
Understanding the Values of Commitment
Learning from Setbacks and Applying the Lessons
Questioning the Status Quo by always asking "WHY?"
Building Trust within an Effective Team
Leading by Personal Example
Taking Pride in Your Individual Contribution
Anticipating the Future and Being Prepared
---
Climbing Your Own Everest:
What it Takes to Get to the Top
John Amatt′s most popular presentation, the highly motivational and inspirational ′Climbing Your Own Everest′ explores the metaphor of striving to reach for the top of the world. Illustrated by magnificent colour photography from his successful Everest expedition, and supplemented by music, sound effects, and taped radio conversations, this presentation investigates the human qualities that we must all bring to bear in climbing to the top in the difficult and unpredictable economic environment of the 1990′s, and the uncertain world of the 21st century.
Concepts which are explored by this presentation include: Teamwork, Preparation, Commitment, Adapting to changing environments, Setting realistic goals, The role of positive attitude By drawing the analogy between the challenge of ′Climbing Your Own Everest′ in a personal and professional sense, this presentation lends special focus to the challenges facing us all in the future.
---
Straight to the Top and Beyond:
Nine Keys for Meeting the Challenges of Changing Times
Change is inevitable - and increasing! Rapid and radical change is the primary challenge facing corporations and professionals today. We cannot stop this change, nor can we ignore it. But we can increase our ability to adapt, to manage change effectively, and to benefit from the numerous opportunities that change creates.
In these rapidly-changing times, the metaphor of adventure is the perfect vehicle for articulating the strategy that will help us address this challenge. By definition, adventure involves dealing with the uncertain, the unpredictable and the unknown, just as change involves moving towards a future in which there are no guarantees. To succeed in the uncertain world of the 1990′s and the 21st Century, we must learn to embrace change, and to become visionary and adventurous in dealing with the economic, social and political environments in which we must all operate.
The key to future success will be to develop the "Adventure Attitude "a pro-active approach based upon the following acronym:
A - Adaptability
D - Desire & Determination
V - Vision & Values
E - Experience
N - Natural Curiosity
T - Teamwork & Trust
U - Unlimited Optimism
R - Risk-ability
E - Exceptional Performance
Based on his new book of the same title, Straight to the Top and Beyond will captivate your audience. Using examples from John Amatt′s lifetime of adventure and entrepreneurship, together with vignettes from our heritage of global exploration and discovery, this presentation will motivate your staff to embrace new opportunities in a changing world, to open up their minds to new realities, and to develop the "Adventure Attitude" strategies that will be the key to success in the future.
---
Meeting the Challenge of Change
(3 to 5 hour workshop)
John Amatt also offers seminars/workshops of 3 to 5 hours duration, which focus on the theme of "Meeting the Challenge of Change" in corporate and professional life. Designed as an in-house program, "Meeting the Challenge of Change" has also been integrated into annual meetings in a variety of major hotels and conference resorts internationally. The content can be summarized as follows:
A. The Mountain of Change
A global perspective is mandatory
The art of progress
The paradox of comfort and security
Change is inevitable
B. The Age of Discovery
From the known into the unknown
Oceans of uncertainty
A place to sleep in safety
The choice - adapt or perish
Complacency and tunnel vision
The bubble of invincibility
Leaving the beaten path
C. Seven Keys to Meeting the Challenge
Curiosity- to seek new opportunities
Courage- to move forward and progress
Commitment- to get started and keep going
Creativity- to adapt to changing times
Cooperation - to work together effectively
Communication- to respect new viewpoints
Concentration - to stay focused on goals
D. What it Takes to Get to the Top
The struggle of life itself, upward and forever upwards
Overcoming the fear of what might be
Respecting basic values and core beliefs
Developing peripheral vision
Teamwork based on trust
Learning the lessons from experience
F.8 ... and be there
Adaptation, continuous improvement & positive dissatisfaction
Penetrating the barriers of self-imposed limitations
E. Living with the Adventure Attitude
Attitude is the key to success ...
Nine principles for achievement in changing times
F. Global Leadership for the 21st Century
Characteristics needed in order to achieve fulfillment and success in the next millennium.
G. Journey Towards the Next Millennium
---
John Amatt - "NO MOUNTAIN TOO HIGH" Keynote Presentation
John Amatt speaks thrillingly and movingly of his experience of leading the first successful Canadian team to attempt Mount Everest. He recalls the death of one of his colleagues: "In the West when something goes wrong, we always have to have a reason, we always have to have something or somebody to blame, and we were blaming ourselves, saying if we hadn't been so selfish as to want to climb this mountain, these men would still be alive to this day. But the Sherpas, being Buddhists, believe in karma–we might call it destiny or fate–and they came to us now and said effectively this was just one of those things."
John talks of his colleague who, when asked how he takes such amazing photographs when mountaineering, said "F8 and be there!"–in other words always be ready and in the right position. John says, "If there's only one thing you take away from this presentation I'd like it to be that, because that's the way to deal with challenging and changing times… we've got to expose our minds correctly to the world in which we live, and we've got to be there in that world."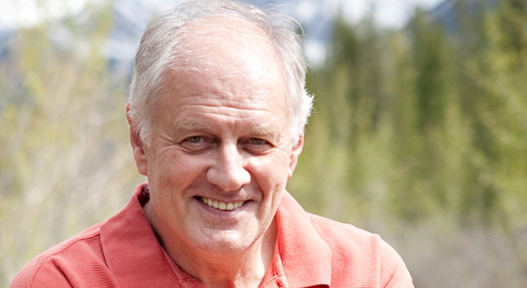 John Amatt has been called has been called "The World's Best Adventure Speaker." The veteran mountain climber is Founder & President of One Step Beyond WorldWide, an innovative educational and motivational consultancy. John's mission is to encourage people to push beyond their self-imposed limitations, to be more personally accountable for the results of their own ... more