Top25 Speaker Voting

Joanne Lichten needs 12 vote(s) to make it into the Top 25 speakers on Speaking.com!
Speaker Booking Tip
"Tip: ask your speaker to do a book signing or attend a VIP meal with your guests. "
For Event Planners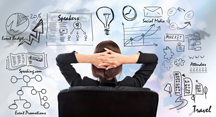 • Keynote Speaker Booking Toolkit.
• Booking a Celebrity Speaker.
• How to Find and Book the Right Speaker.
• Google+ Event Planning Forum.
• Tips for International Clients Booking U.S. Based Speakers.
Similar Speakers
Zonya Foco

As an author, TV host, and national speaker, Zonya Foco is leading America in the fight against obesity, diabetes, cancer, and heart disease through smart…

Fraser Doherty

One of the world's youngest self-made millionaires, Fraser Doherty turned his love of making jam with his grandmother into an internationally sold brand, SuperJam. He…

Zonya Foco

As an author, TV host, and national speaker, Zonya Foco is leading America in the fight against obesity, diabetes, cancer, and heart disease through smart…

Finding the appropriate speaker for an event is a challenge. Your stellar speakers agency made the process extremely easy. I would recommend your agency to anyone.
Mercury University
About SPEAKING.com
Established in 1994, we are exclusive agents for some of the world's leading experts, celebrities and professional speakers.
We offer event planners a fully staffed speaker logistics planning team, plus a personal SPEAKING.com Account Executive – a knowledgeable and trustworthy partner. We guarantee your satisfaction with your speaker and a smooth booking process.
Contact us today to book your favorite speaker.

"Joanne is consistently well-prepared, highly informative, interesting, and humorous. Employees frequently call and request repeat performances. Joanne is highly regarded.
- Mary Beth McGowan, MS, RN, HealthPaq, COMPAQ (now HP)

"I think Joanne was absolutely DYNAMIC. As a trainer it was very refreshing to see this presentation done SO WELL. She was interesting, organized, stayed on target, fun... Great mixture of humor, and great examples that kept us ALL enthralled."
- Adele (Didi) Reynolds, Trainer Int'l, LLBean

"Thank you! All the evaluations reflect superior ratings, but more importantly, the participant's comments include words such as 'transforming' and 'renewed hope.' You gave these people the chance to feel and live those words."
- Judy Gerner, Director, The Anderson Network, MD Anderson Cancer Center

"Your practical advice, real-life examples, anecdotes, and humor helped us to develop our own personal strategies for managing stress. One of the participants said, "this is the most practical stress management course I've ever taken."
- Amy Serritella, AT&T, Chicago

"You know how to provide a comfortable learning environment. Your exercises and group interaction really got them thinking about innovative win-win solutions for their own particular conflicts."
-Lauren Kirby, Director Corporate Training, Univ. Houston

"Chicago Title appreciated the fun and uplifting "Stress Solutions" program you presented to our employees. You are a true professional! We all walked away with practical advice that will help us to manage our job-related stress."
-Mary Ellen Snell, Corporate Marketing Director, Chicago Title

"It has been a pleasure working with you over the last four years and your upbeat and professional demeanor is always appreciated. In each of the programs you presented, the attendees have been offered practical advice... Especially helpful is the way you enable the participants to discover their own role in any situation - so, instead of reacting, they can focus on a healthy, proactive response."
-Annette McMahon, NE Training Logistics Manager, Marriott Int′l
How to Get Healthy and Fit on the Go
With everything we have to do at work and at home, who has enough time to take care of ourselves the way we should? Dr. Jo offers inspiration with small change suggestions that make a big difference in our overall health and well-being. Discover:
• Healthy ideas for "desktop" and "dashboard" dining
• Healthy snacks to help keep your energy up
• Quick dinner ideas for the whole family
• How to fit exercise into a busy day
• Which supplements work and which are hype
Eat Out & Lose Weight
Do you enjoy eating out but find it difficult to keep your weight down? Dr. Jo will navigate the nutritional backroads from bistro to burger joint during this fun and informative program. Dr. Jo, author of Dining Lean, eats out more than 500 times year. She'll share:
• The fittest fast food
• What (other than grilled chicken) is healthy on the menu - you'll be surprised!
• Simple requests (chef-approved to taste great) that make almost any food healthier
How to Keep Your Energy Up All Day Long!
You've got so much to do. Have you ever wished you could keep going and going and going like the Energizer® battery? Learn proven health tips that will help you keep your energy up including:
• How to control your thoughts and worries that tire you out
• Powernapping to recharge the brain cells
• Simple changes in your diet to prevent the blood sugar swings that zap your energy
Swimming in a Sea of Priorities
Are you feeling that there's too much to do and not enough time? Feeling guilty that you don't spend enough time with your loved ones or on the things you enjoy? In just a short time, you'll feel more on track with your priorities and less stressed. We will:
• Establish your personal priorities & identify the true stressors in your life
• Learn how to stay focused at work and let it go when you're home
• Create steps to smooth the transition from work to home (one of the most stressful periods)
What Every Woman Wants: More Energy, Great Looking Legs, & Peace of Mind
Feeling fat, frazzled, and fatigued? It's no wonder! The average American woman is working full time both at work and at home. If you're looking for more energy and enthusiasm, Dr. Jo can help. This fun, funny, and motivational program will make you feel more relaxed, more in control, and ready to make some simple "no big deal" changes that will make a big difference in your life. Find out how to:
• Feel more energized throughout the day with just a few simple changes
• Get in control of your weight without having to succumb to another "diet"
• Cope with those aggravating "little things" that cause so much of our mental and physical distress
• Find needed time for yourself
How to Stay Healthy & Fit On the Road (for the traveler)
Whether it's business or pleasure that takes you on the road, travel can zap your energy. Dr. Jo, author of How to Stay Healthy & Fit on the Road and former contributor for USATODAY.com's business travel section, shares quick and easy tips for healthier travel and happier homecomings! Learn how to:
• Eat healthy in any restaurant - even fast food
• Creatively fit in fitness and have fun!
• Get a good night's sleep at home and while traveling
• Manage jet lag and stress
Nutrition Trends in the Food and Restaurant Industries
Does it seem like nutrition experts are always changing their mind about "health"? Which direction should your company be moving in? Learn about:
• Previous diets and their impact in the food and restaurant industry; what's the next trend?
• How to balance consumer demand, industry pressure, and the bottom line
• How to market nutrition - including consumer's ideas about portion size and value
Lean, Mean Restaurant Cuisine
Americans are currently eating four meals a week in restaurants - and restaurants are under fire to offer healthier options. Dr. Jo, the author of Dining Lean, will navigate the nutritional backroads from bistro to burger joint during this fun and informative program. She'll share:
• The fittest fast food - are they financially successful?
• Why "health" on the menu item often means disaster
• Simple requests (chef-approved to taste great) that make almost any food healthier
• Who's doing what? - restaurants with healthier options
The Obesity Epidemic and the Food Industry
With two thirds of all Americans either overweight or obese, there has been much finger pointing (and lawsuits) at the restaurant and snack food industry. Most restaurants and food companies are responding with healthier offerings. But are consumers buying? Dr Jo will cover:
• Past and present health-related lawsuits - who are the players?
• Current and pending frivolous lawsuit legislation
• Consumer surveys regarding responsibility - who do consumers blame?
• Consumer attitudes and behavior regarding healthy eating - why do they differ?
• Restaurants and companies that are adapting - how successful are these healthful offerings?
Mainstreaming of Healthy Options
It's hard to imagine that just 35-40 years ago restaurants didn't offer any healthy options. There were no diet sodas, margarine, grilled chicken sandwiches, or anything other than iceberg salads. People didn't request salad dressing on the side – and there wasn't a diet dressing available. And, back then, certainly no one paid for bottled water. We'll examine the past and then look to the future.
• History of healthy options in restaurants
• What pushed the demand and how successful are they?
• What didn't work and why?
• What healthy products are predicted to go mainstream in the upcoming years?
How to Make More Dough in Dietetics
Would you like to earn more money? According to the 2005 ADA Dietetics Compensation and Benefits Survey, the average registered dietitian earns $45,760 (with a median of 15 years of experience). That's less than entry-level four-year-degreed professionals including engineers and sales representatives (salary.com). Using stories and statistics, Dr. Jo will summarize the results of research of dietitians who have remained in the dietetics field and earn over $75,000. Find out:
• What and where are the best paid jobs in dietetics
• What traits high earners have in common
• How YOU can develop these skills without going back to school
• What classes dietetic students should take to prepare themselves for the higher paid positions
• How to negotiate your next raise or salary - step-by-step! You'll never earn more if you don't ask
• And lots more valuable advice from big-time earners to help you reach your earning potential
How to Sell Yourself & Your Ideas
Everyday someone else is encroaching on our territory. If you don't learn how to "sell" yourself and your ideas to your clients, employees, administration, prospects, and to the media, these unqualified "salespeople" will succeed at your expense. Find out how to:
• Get comfortable with the idea of "selling"
• Motivate others to remember you and what you do
• Persuade others to listen and respond to your ideas
Back to top

How to Get FREE Publicity
Want more business? Don't waste your money on advertising! Instead, get it for FREE! Find out how to get quoted in newspapers & magazines and interviewed on radio & TV. After this program you'll be able to:
• Explain why some people get publicity and others don't
• Write a press release that gets results
• Describe what to do (and not to do) when the press and media calls
Healthy Eating on the Menu
With one quarter of all meals eaten out, we can no longer tell our patients to avoid restaurants - or to just eat the grilled chicken. Dr. Jo, author of Dining Lean, navigates the nutritional backroads from bistro to burger joint during this fun and informative program. She'll share:
• How to guesstimate calories, fat, and carb exchanges for most menu items
• The healthier choices at chain restaurants
• Simple requests (chef-approved to taste great) that make almost any food healthier
Dealing with Difficult Personalities
Remember when Mom said "treat others like we want to be treated?" Well, she was wrong. It's when we treat others all the same and get bad results that we label them "difficult." We will:
• Complete a style survey to uncover which quadrant we and others fall into
• Discover ways to work better with all the "difficult" people in your life
• Realize key words to use - and those not to use - with your difficult people
How to Fix an Attitude
This program isn't about folks with a pleasant, easygoing attitude. We're talking about the person who has a chip on their shoulder. Like a pebble thrown onto a still lake, the ripple effect of their negativity can bring down even the most positive people. Discover how to:
• Handle negative comments and evaluations without reacting
• Deal with the negative people that you have to live with or work with
• Monitor your own attitude so you don't catch the negativity "bug"
Stay Calm, State Your Case, and Be Listened To
Has anyone ever misinterpreted what you said? Can you handle angry people? Do you get the respect you want and deserve? Learn how to:
• Express yourself clearly to minimize misunderstanding & build collaboration with others
• Find the "middle" ground so you don't offend people nor get walked all over
• Set limits with other, give feedback that helps people grow, and respond to criticism
Dr. Joanne Lichten - Speech Clips
Jo Lichten offers a series of simple scientifically based tips to energize your mind and body. She connects the fogginess and grumpiness most people have probably experienced at some point in their life to the physical mechanisms that cause those sensations, following up her explanations with easy-to-implement habits that will leave you closer to your optimum health.
In one example Dr. Jo reveals that if you only have six-and-a-half hours until the time you need to get up, it's more beneficial to set your alarm so that you get six hours of sleep. "If you wake up six-and-a-half hours later, you're dipping into that low end of the cycle in the deep sleep and you're going to be foggy all day long," she states. "So it's better for you to sleep a half-hour less and you'll feel better.
Dr. Joanne Lichten - Speech
Dr. Joanne Lichten - Interview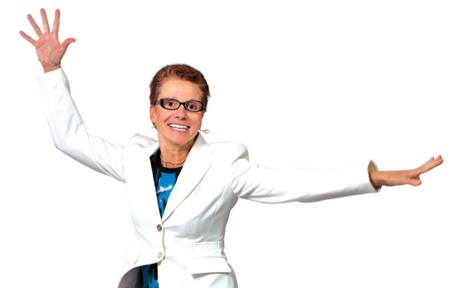 Known as "America's On-The-Go Health Guru", health and fitness keynote speaker, Dr. Jo Lichten has presented over 1,000 programs for busy professional adults looking to boost their energy, production, and happiness. A registered dietician with over 25 years in the field, she is a consultant with Johnson & Johnson Human Performance Institute and a media ... more